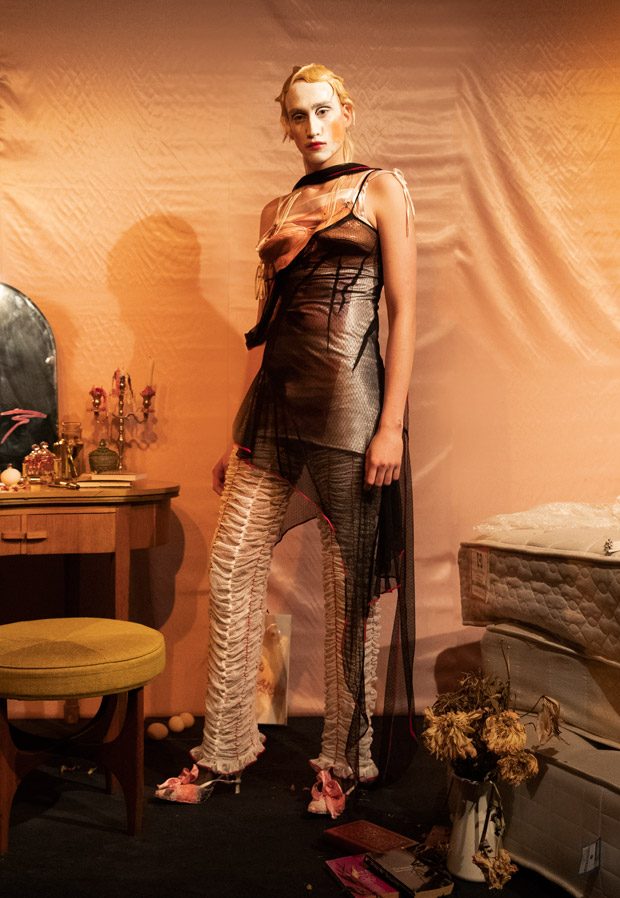 Discover Fabian Kis-Juhasz' Fall Winter 2019.20 collection, inspired by a fascination with femininity and it's impact on the feminine form through centuries, presented on Saturday February 16th, during the ongoing London Fashion Week.
"What is the feminine form? The female body and femininity are not mutually exclusive, you do not need to be a woman to be feminine and you don't need to be feminine to be a woman. In that respect can the form that we adorn with the burden of femininity be reimagined? One of the pillars supporting the binary feminine body is underpinnings, can we subvert this? A false sense of femininity is created through foundation garments that mould the body as their traditional counterparts would, however the end result is not quite right.
All the pieces are infused with a corrupted touch of femininity. The concept of abjection and the abject female body heavily influenced the design process. Moulded leather pieces mimic bodily details as they represent the role of the self and the abject other simultaneously. These monstrous pieces are coated in layers of saccharine sweet femininity, enticing frills of satin and tulle attract the gaze as they persuade the viewer to engage with the abject."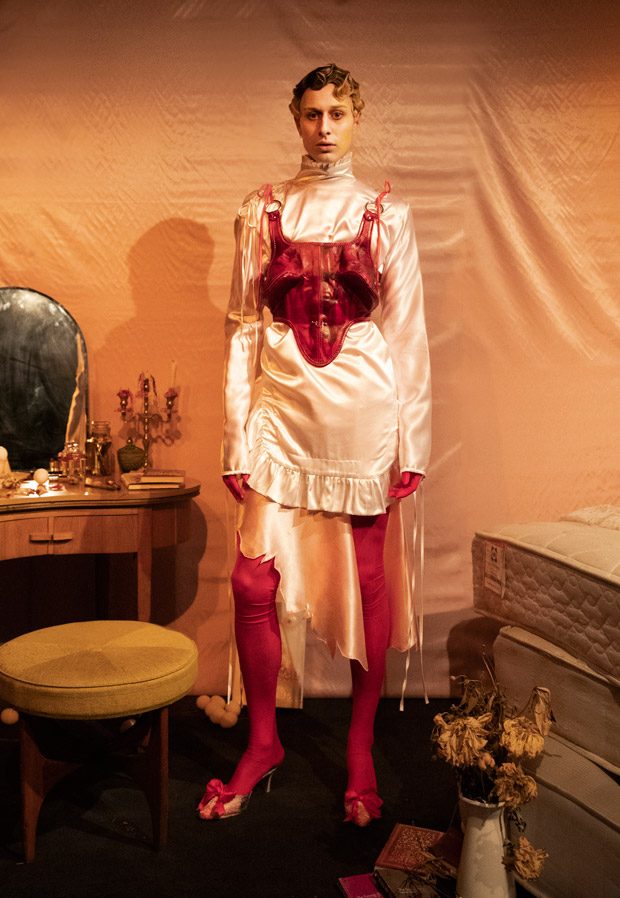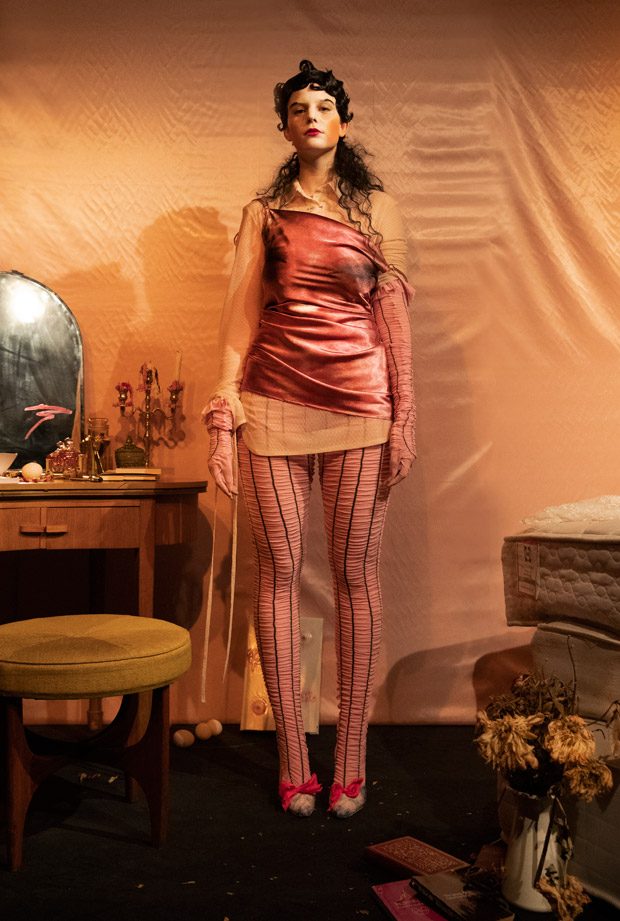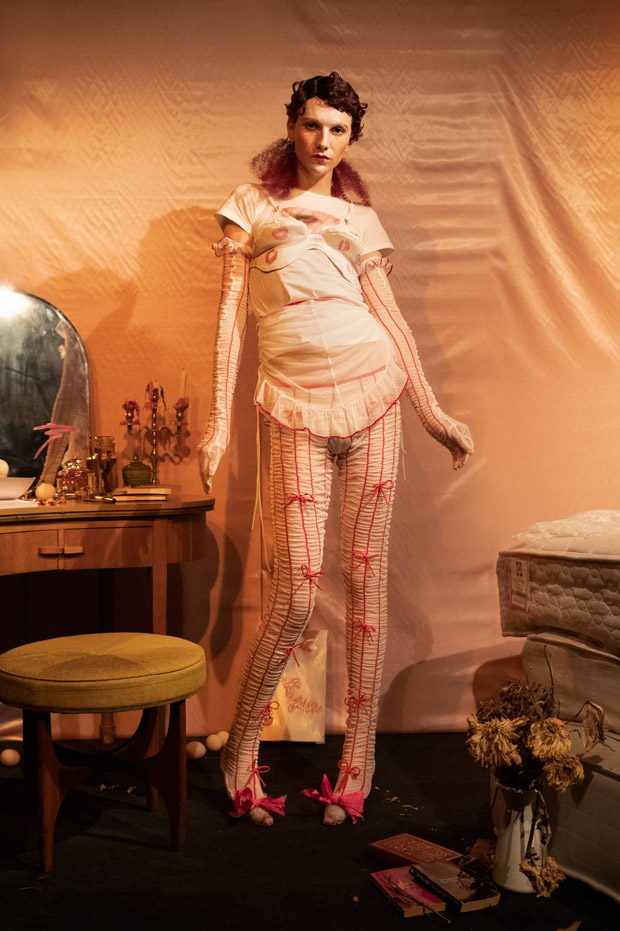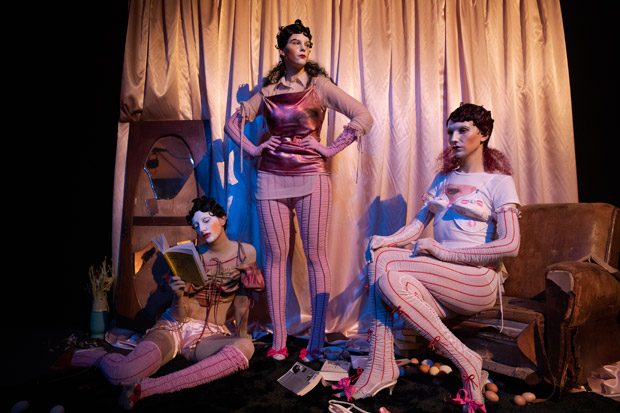 We love hearing from you, connect with us on Twitter, Instagram and Facebook.