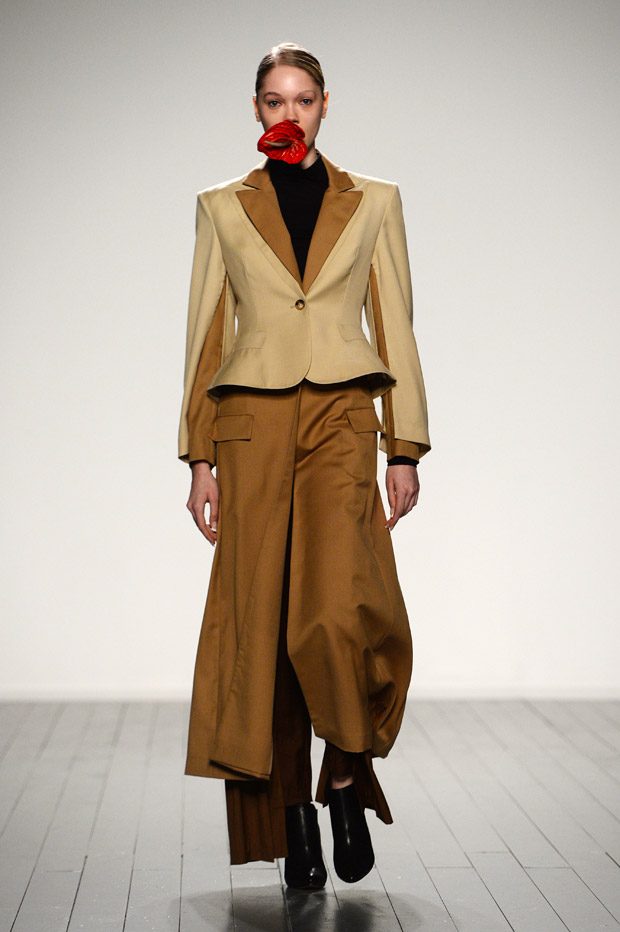 Polish-born designer Marta Jakubowski presented her Fall Winter 2019.20 Collection, that shows that women can't be stereotyped, on Friday February 15th, during the ongoing London Fashion Week.
"Swathes of wool and padded fabric encase her, goddess warrior, made from a palette of turning leaves and earth – of brown and putty and cornflower and crimson. Resilience and adaptability manifests in her elongated silhouette, roomy tailored suits, curtain-tie sashes and winged dresses. Tailoring and draping brings softness and structure to signature asymmetric silhouettes. I think of the columns of the Temple of Parthenon.
Layering prevails in oversize multi-way jackets with tiered lapels that fasten this way and that, allowing glimpses of tonal variations and in this our complexities are revealed – there is 'no one typical woman'. Slit-sleeze blazer and a four-tiered teal trench peel back, exploring out many identities – creator, mother, warrior, lover.
If she is a whole, it's a whole composed of parts that are wholes, not simple partial objects but a moving, limitlessly changing ensemble, a cosmos tirelessly traversed by Eros, an immense astral space not organised around any one sun that's any more of a star than the others."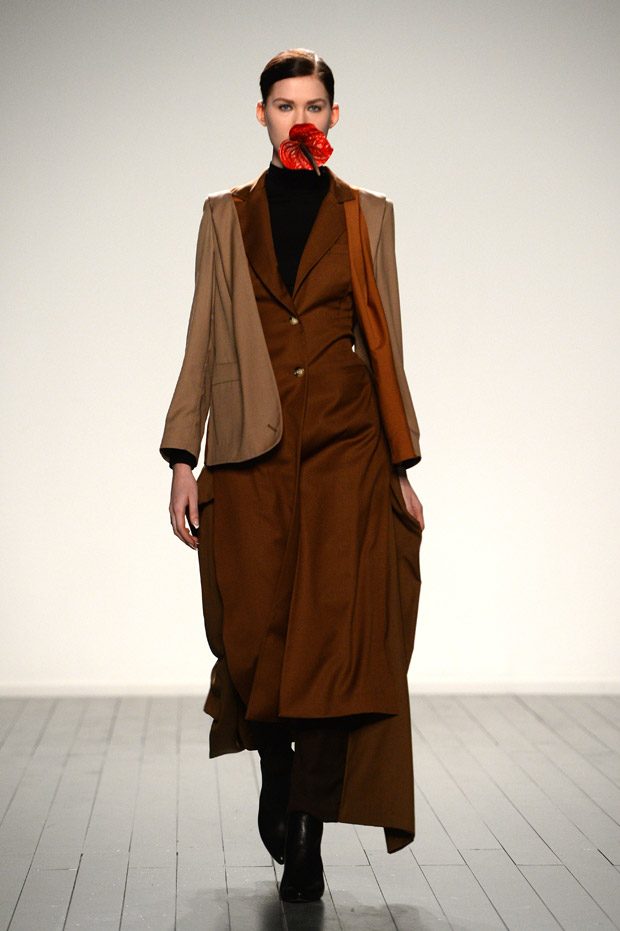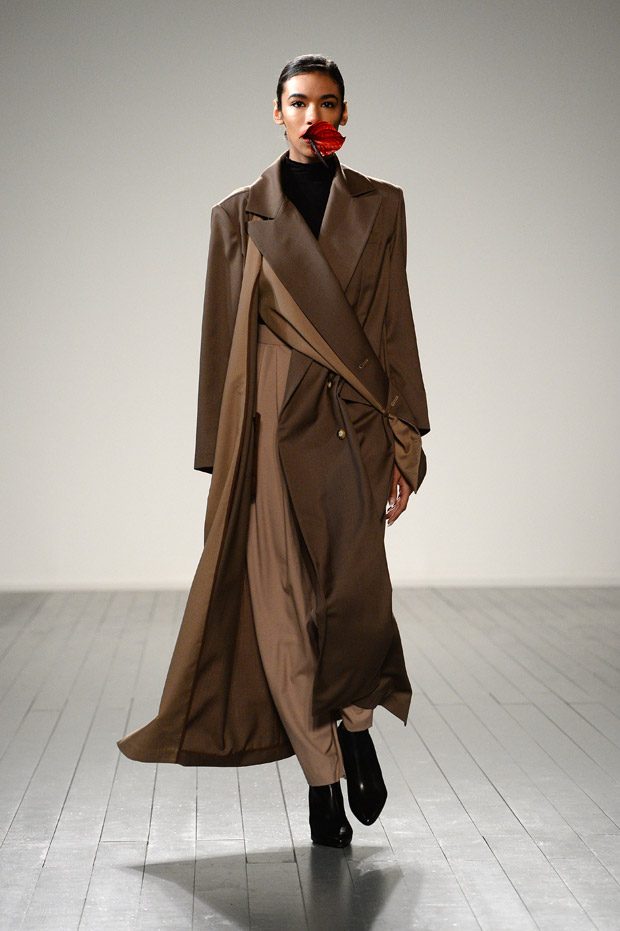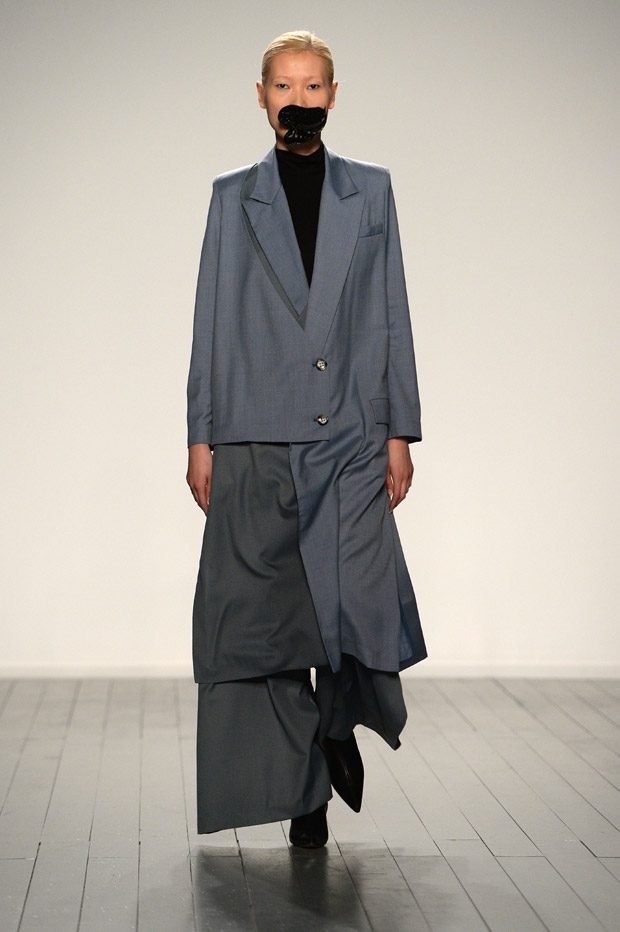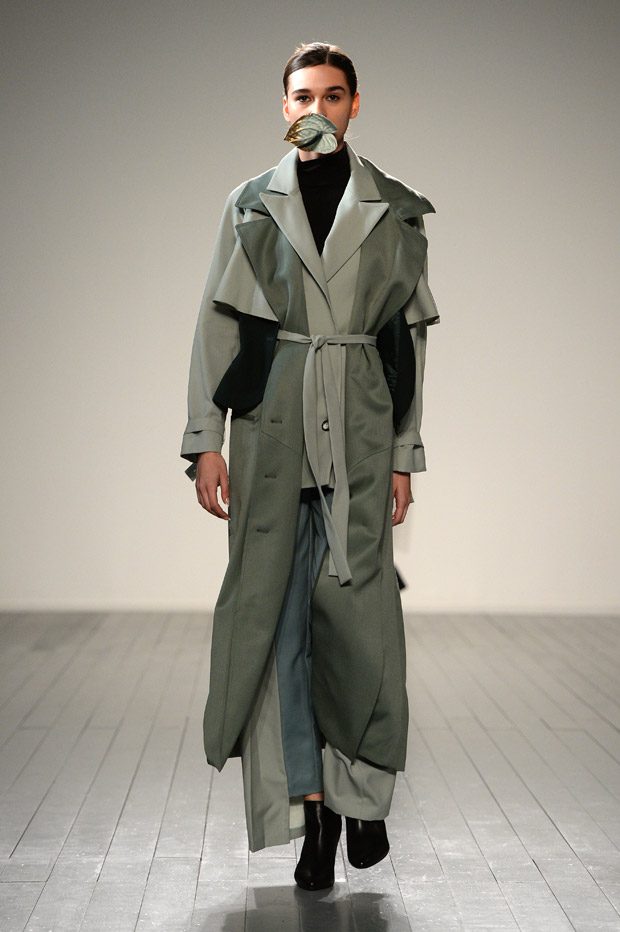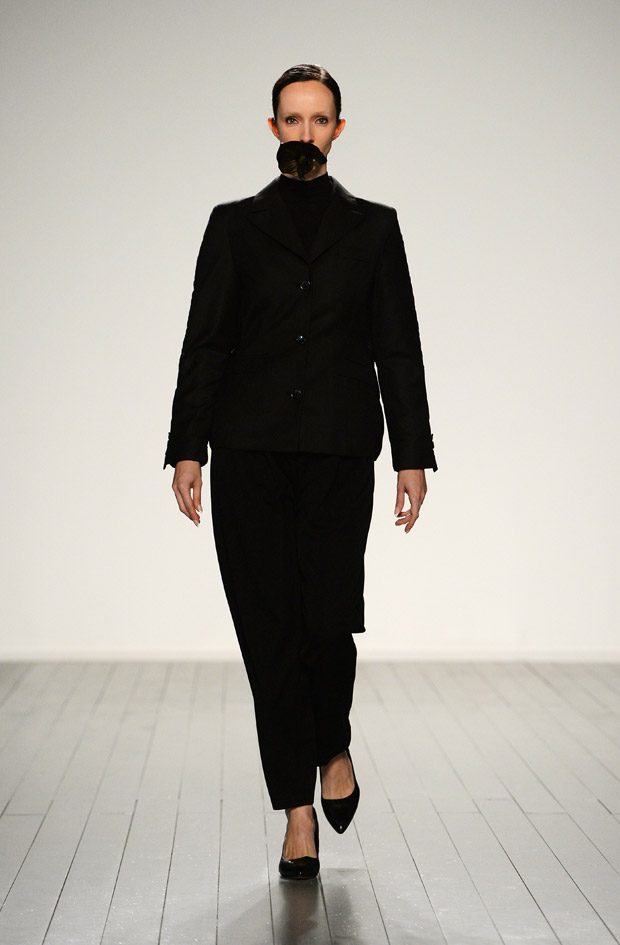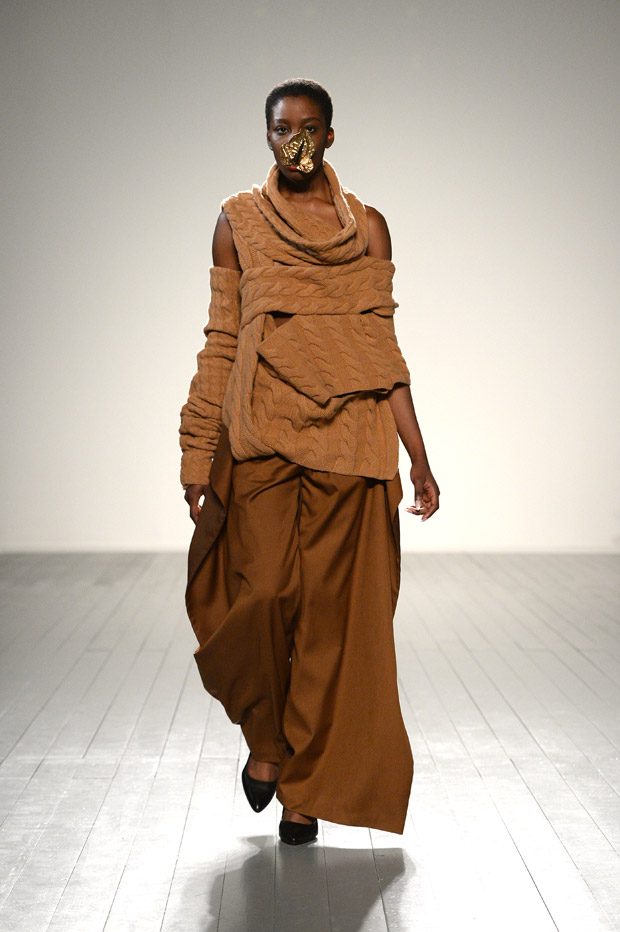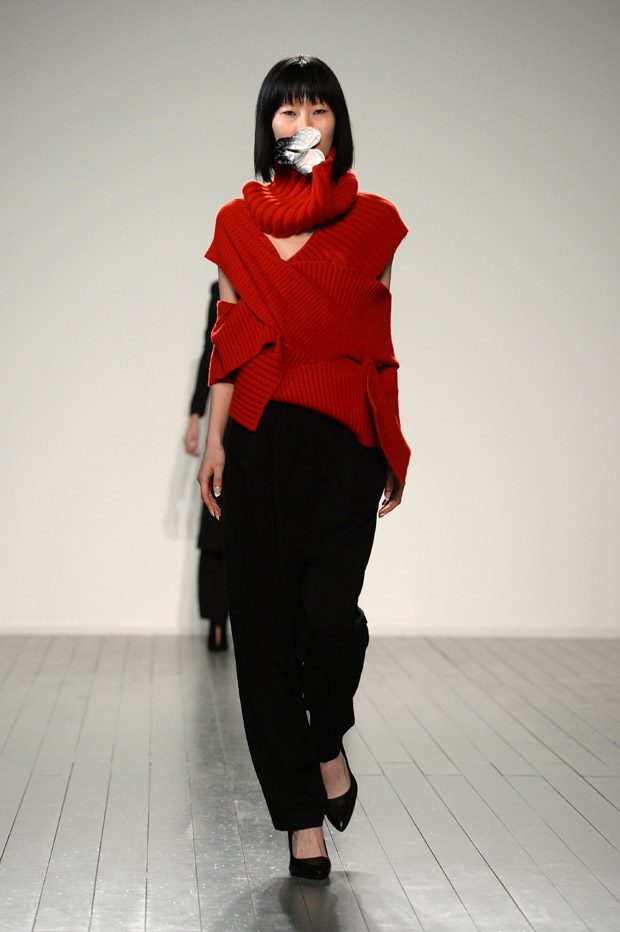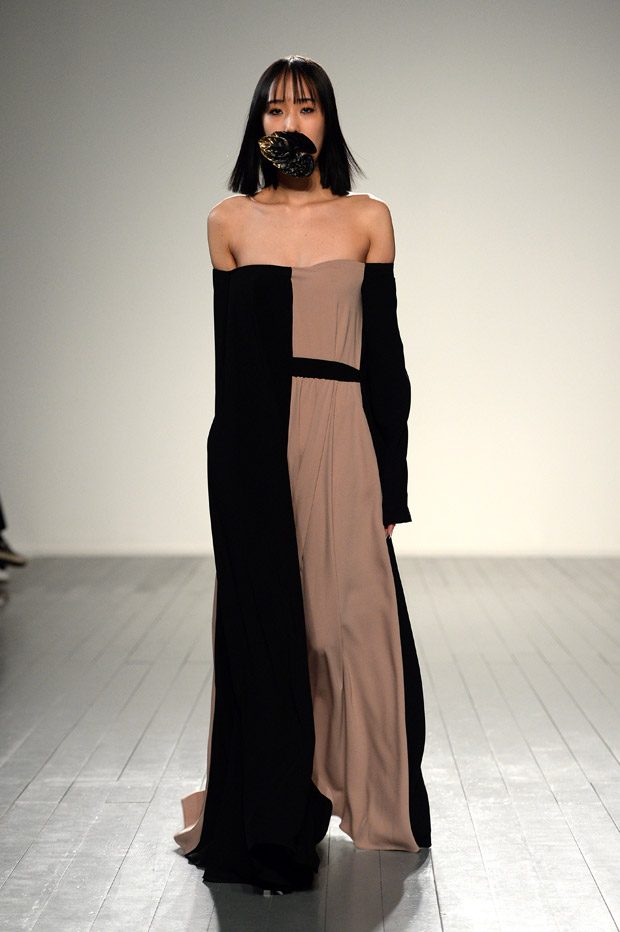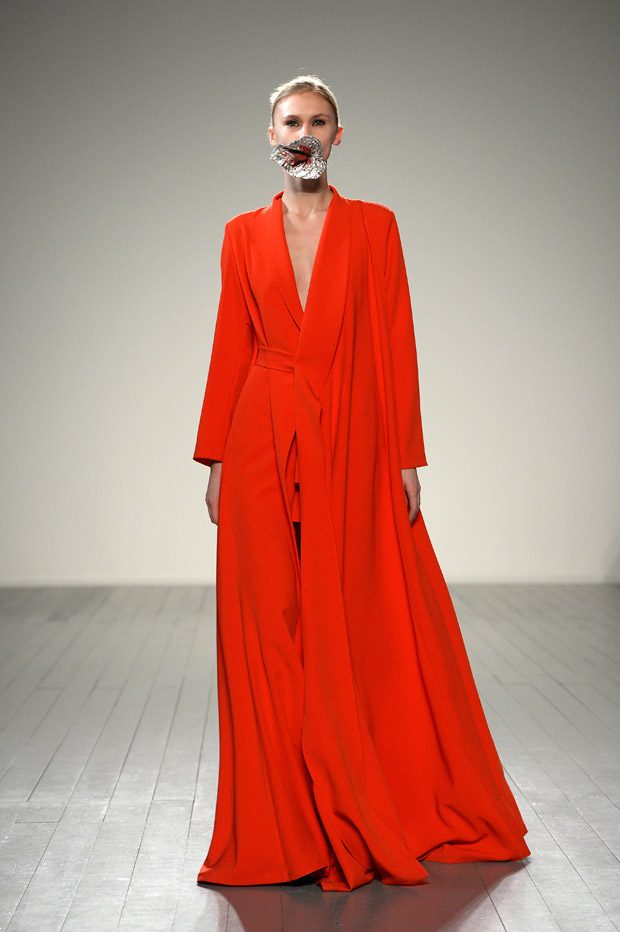 We love hearing from you, connect with us on Twitter, Instagram and Facebook.