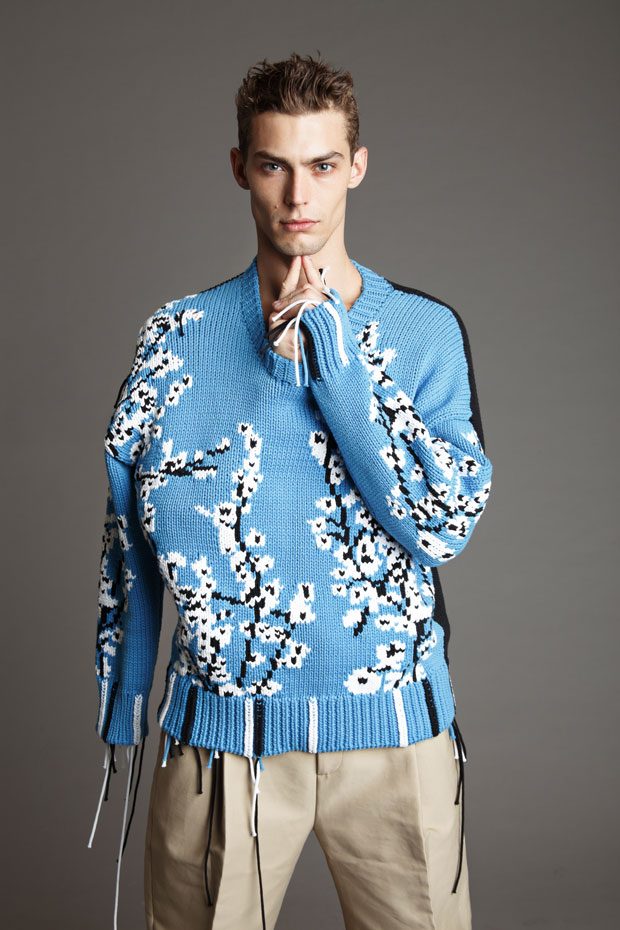 Finding your own style can be challenging; especially if you are a guy who is making the transition to your mid-twenties. As men, most of us usually take the easy way out, and wear whatever there is on top of the clothes pile. It often feels exhausting to put in effort in developing a style in fashion. However, living in a country such as the United Kingdom, the rich fashion history does a great job in setting the bar on men's fashion real high. This is why every man needs a guide to help them up their fashion game. So, we have taken it upon ourselves to gather a couple of tips to help you out. After all, image is an important factor.
Read more after the jump:

1. Take advantage of your body
The human body is an element of beauty; it's not only about a clothing item's color and shape. No matter what your body type is, there are clothes that complement it; this is why it is important that you determine your body type. For example, if you have a fit, well-built body, you should focus more on wearing slim-fitted shirts rather than baggy ones. Keep in mind that you should wear something that's too skinny; you need something that shows off your build without giving away too much detail. It's all about piquing the interest of whoever is watching you.
2. The truth about colors
Have you ever heard the phrase, "this is not my color"? Well, it's not just a dramatic phrase that girls say, it's actually very true. Your skin tone and hair color should have a huge role in determining the colors you choose for your outfits. A darker skin tone usually goes better with lighter shades like, white, light blue, or light orange. On the other hand, a light skin tone is more likely to go better with darker shades, like dark green, maroon, dark blue, and black. These are the two rules of thumb regarding color, it is up to you to find a color that suits your appearance, as well as, your personality.
Another thing when it comes to colors is that there are magic colors; they go well with everything. Literally. If you have a friend or a partner who knows anything about fashion, you probably know that navy blue, or black trousers go well with any top there is. It is quite astonishing; we encourage you to go ahead and try it, you won't find anything that doesn't work with those pants.

3. Think of your vibe
One of the most important things you should take into consideration while trying to shape your style is the vibe you want to give off. Each piece of clothing sends out a certain message, whether we like it or not. Sweatpants can convey that you are a relaxed person; that you value the way you feel over the way you look. On the contrary, a leather jacket can give out a badass vibe. Then, of course, there are the flannels which carry with them a sense of warmth. So, once you decide on the message you want to send to people, choose your clothes accordingly. You can go with the modern casual designs of DSQUARED2 menswear, or more formal designs; the sky is your limit. However, it is important that you make sure that all your clothes go together.
4. Don't underestimate the power of accessories
Unfortunately, people often overlook accessories on the account of their size; little do they know. According to fashion experts, the right accessory can make or break an outfit. A necklace, for example, has to match the top it's paired with; if it is a cotton cord necklace, it would go best with a solid shirt and a flannel. On the other hand, a classy watch would go extremely well alongside a shirt and a pair of jeans or formal trousers for everyday use. As for suits, you cannot go wrong with the watch.

5. Get a suit
While all the other tips are adjustable, this one isn't; you need to have a suit, it's not an option. Suits are not only classy and good-looking; they also send out a mature vibe. If you want to be taken seriously, a suit would be the way to go. Some choose to go with the classic black suit and tie combo, others tend to opt for navy blue suits; it depends on what you feel comfortable in. One thing you need to pay attention to, though, is your measurements; if the suit doesn't perfectly fit, tell the tailor. You would be surprised at the difference an inch makes when it comes to suits.
6. Footwear
When picking out shoes, make sure you get 3 pairs. One for sport, one for formal events, and a casual pair. Now, some people can pull off basketball sneakers paired with a suit; this doesn't mean that you should do that. It's the same case with every other type of shoes; you should wear them when appropriate, it's common fashion sense.
7. Mix and Match
After gaining some experience within the field from trying new clothes, and doing your research, you need to develop your own original style. This can only happen through experimenting with clothes, accessories, and footwear. Try to experiment with different colors and textures, too. Most importantly, try to get out of your comfort zone every once in a while; you may end up with something good. There is no need to worry about how you look. If you ever feel lost, just use people's feedback as a meter.
Having said all of that, there are only two things left to say. First, make sure that you are enjoying whatever it is you wear. While looking sharp is loads of fun, it isn't worth it if you aren't enjoying what you're wearing, or if you're feeling uncomfortable. Moreover, you should also try to reflect who you are in whatever outfit you wear. Your clothes should be an extension to who you are not a disguise.
Images by Igor Cvoro for DSCENE Magazine