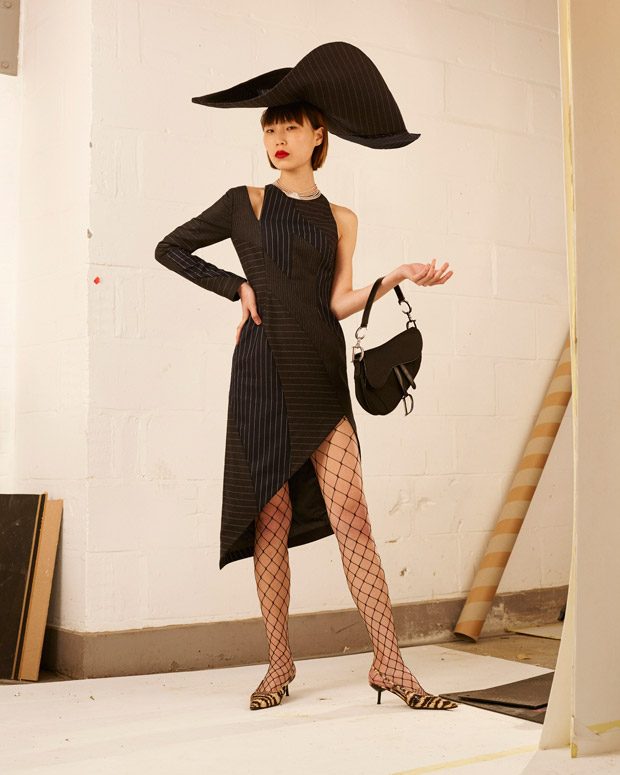 Discover Steve O Smith's Fall Winter 2019.20 Pantomime Collection, that explores who is behind who, what really is going on at the top of that beanstalk and how it is that we ended up trying to climb it in the first place, presented on February 18th, during the recently finished London Fashion Week.
"SOS has reimagined the pantomime for the era of farce that we have now found ourselves in. Surrounded by the traditional setting of a country house, signature tailoring is amplified by elements of pin-stripe patchwork, featured on the Revolutionary and the Politician. Padding, exaggerated silhouettes, corsetry and oversized millinery as seen on the Lady and the Vamp are designed to be noticed even from the very back row of the theatre. The Banker, dressed to impress in a full PVC look plots their world domination in the Parlour, as the Dame holds court in the sitting room. Hand woven Banarasi silks, as seen on the Lady and the Merchant are reversed to show the striking colour and texture of their loose threads. The Patchwork technique continues in leather on the Fox, contrasted by the sharply tailored Hunter in hot pursuit around the garden. And in the centre of them all, the Guard and the Flag idly await their orders."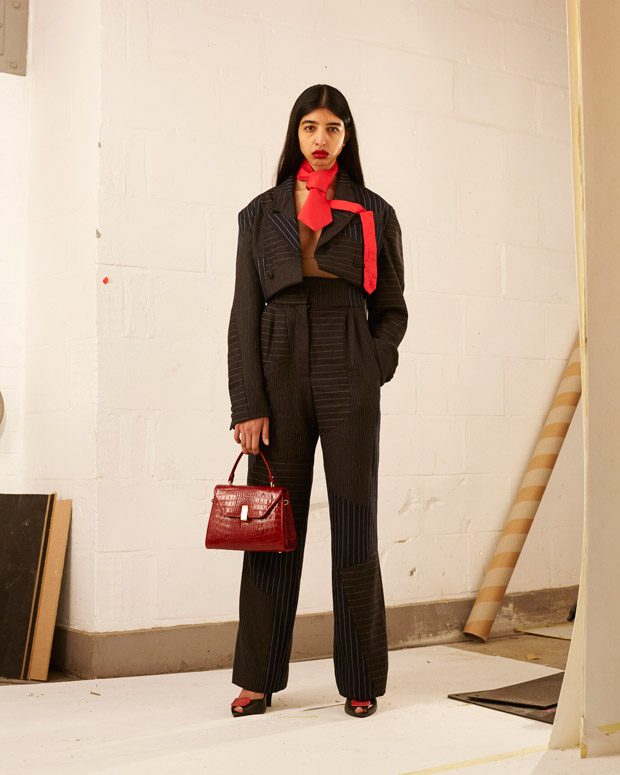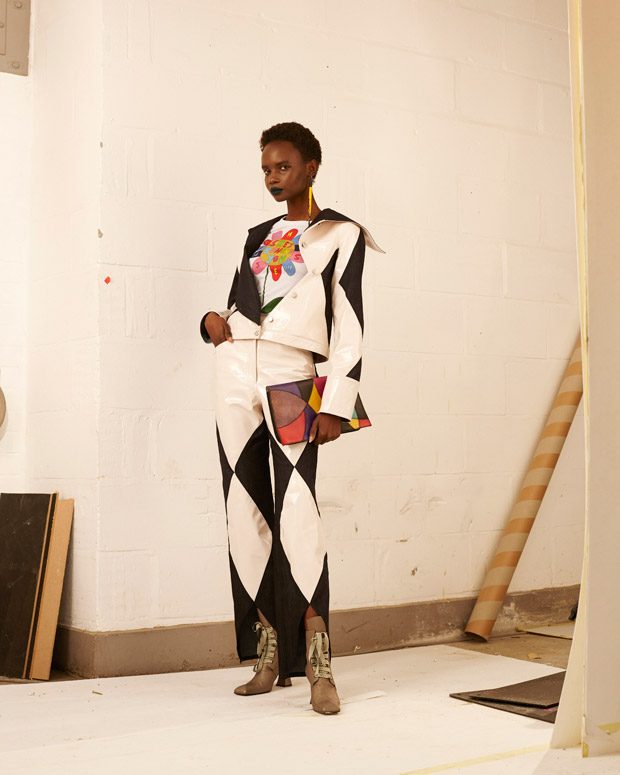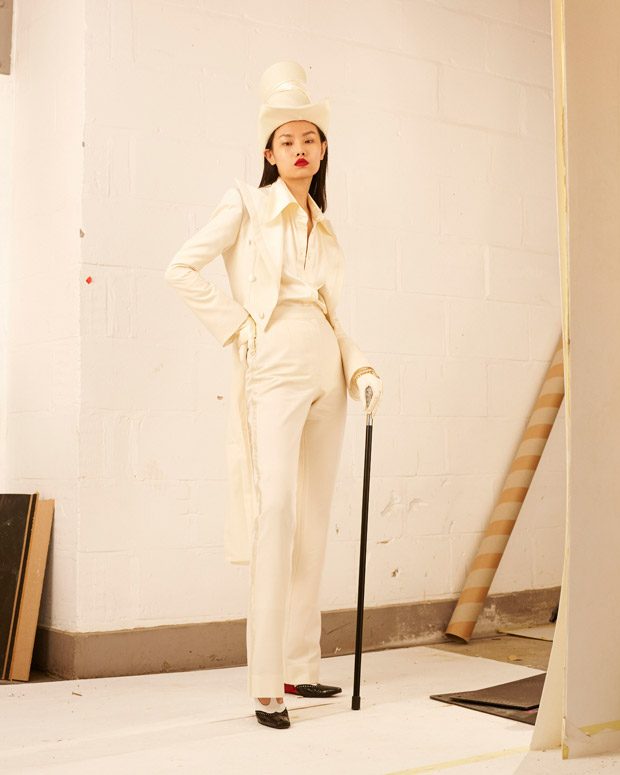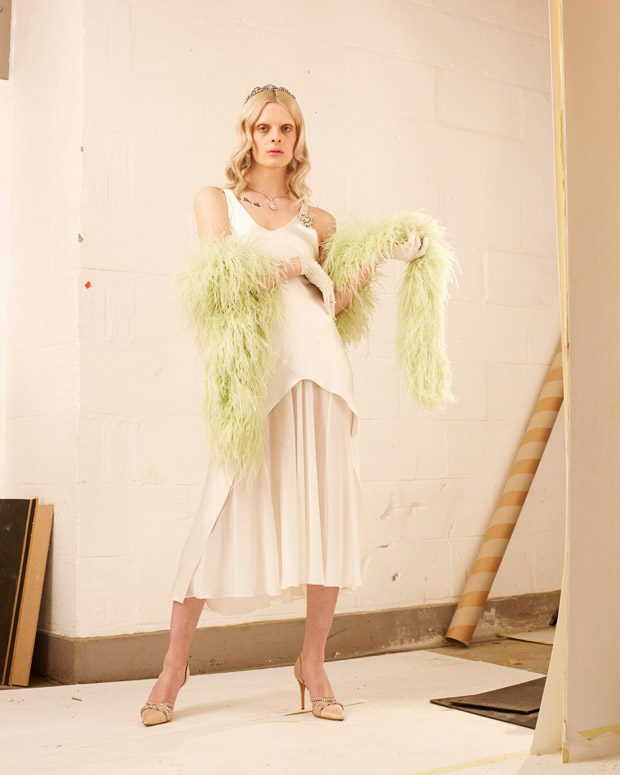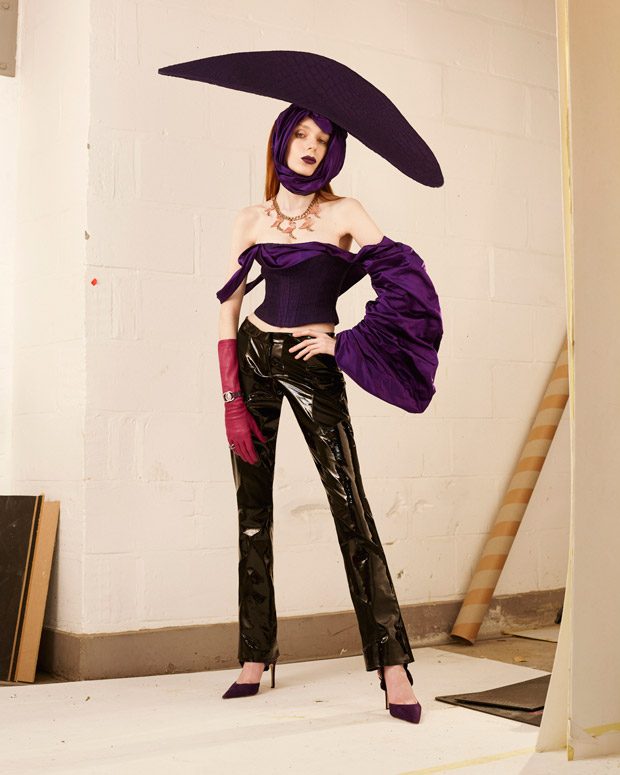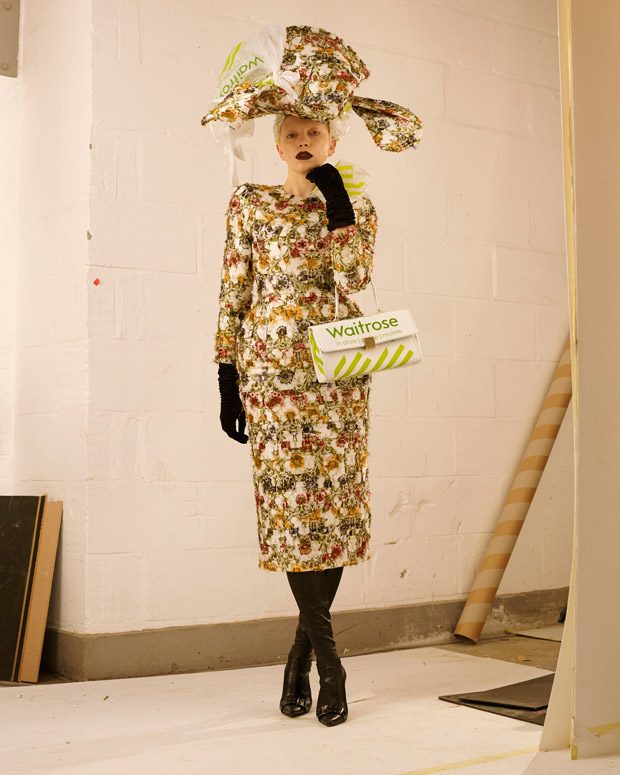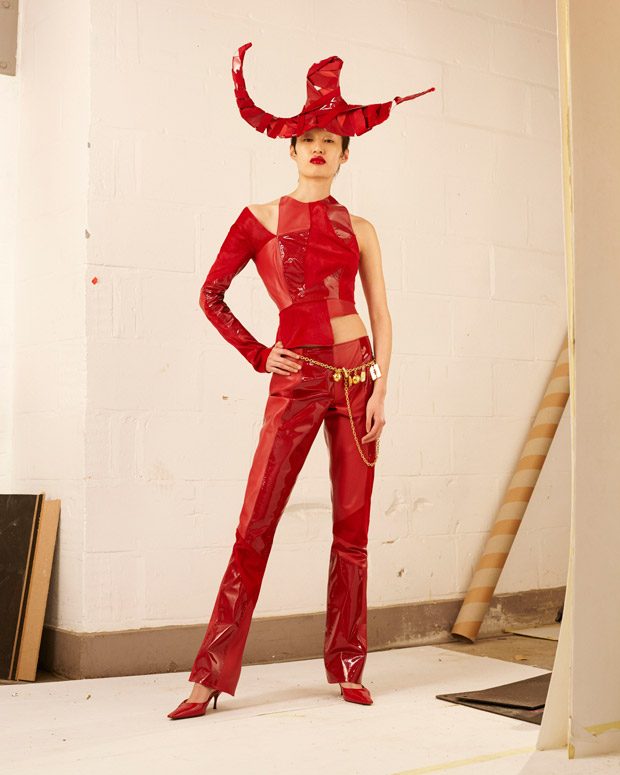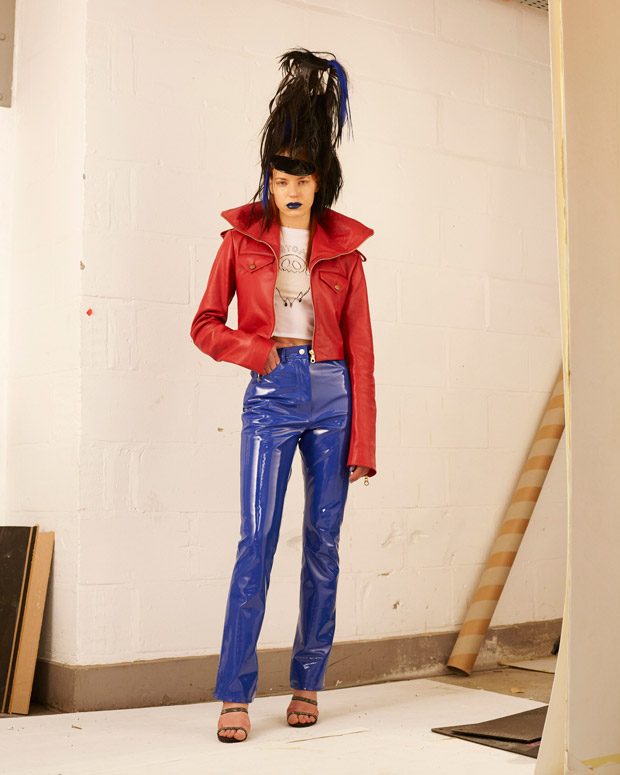 Styling: Lily Bling
Millinery: Leo Carlton
Makeup: Porsche Poon
Hair: Inanch Emir on behalf of Inanach London using Gold Class
Set: Lydia Chan
Casting: Chloe Rosolek
Press Release: Frederick Powell
PR: The Lobby London
Production: Blonstein
Lookbook Photography: Richard Dowker
We love hearing from you, connect with us on Twitter, Instagram and Facebook.