Talbot Runhofs' Spring Summer 2019 collection titled "#Hardtoget" is dedicated to the courageous, cosmopolitan woman who is, you may guess it right, hard to get: you need to try very hard to impress her- as her aura is unapproachable. What does impress her though, that is for sure, are the designer duos' inspirations for Spring Summer 2019: powerful cuts, a very special detail- awareness and a unique pattern- and fabric choice. Apart of that, she dares to sparkle and shine in this lines' rainbow of metallics. It is exactly this disco glam- inspiration that radiates an even slightly futuristic approach. Even more, when this mood meets elements from sports couture. When wearing these striking pieces you will, without any doubt, always be the center of attention. Sparkling. Sophisticated. Strong.
Continue below to read full review by our Germany Contributor SUSSAN ZECK: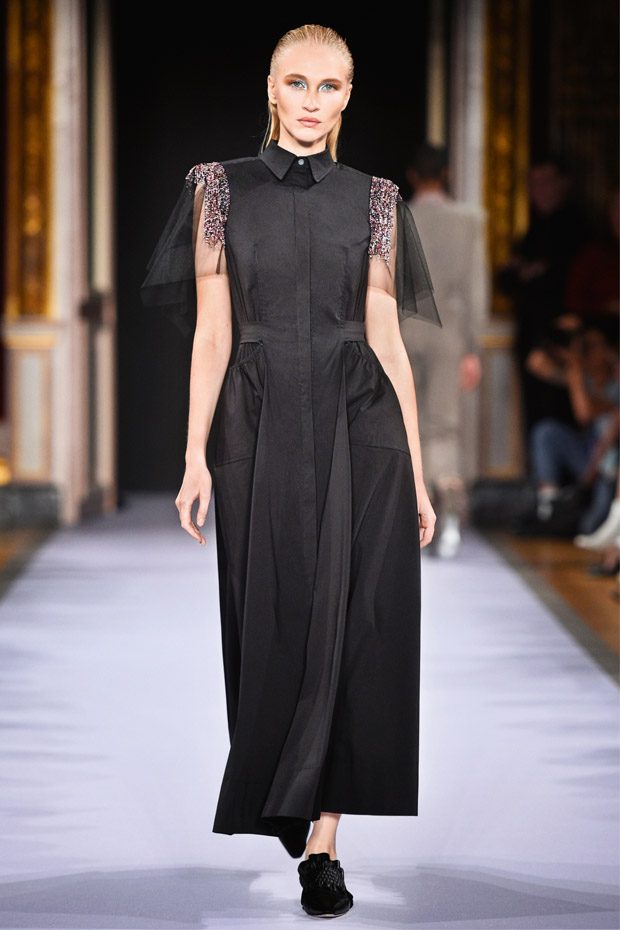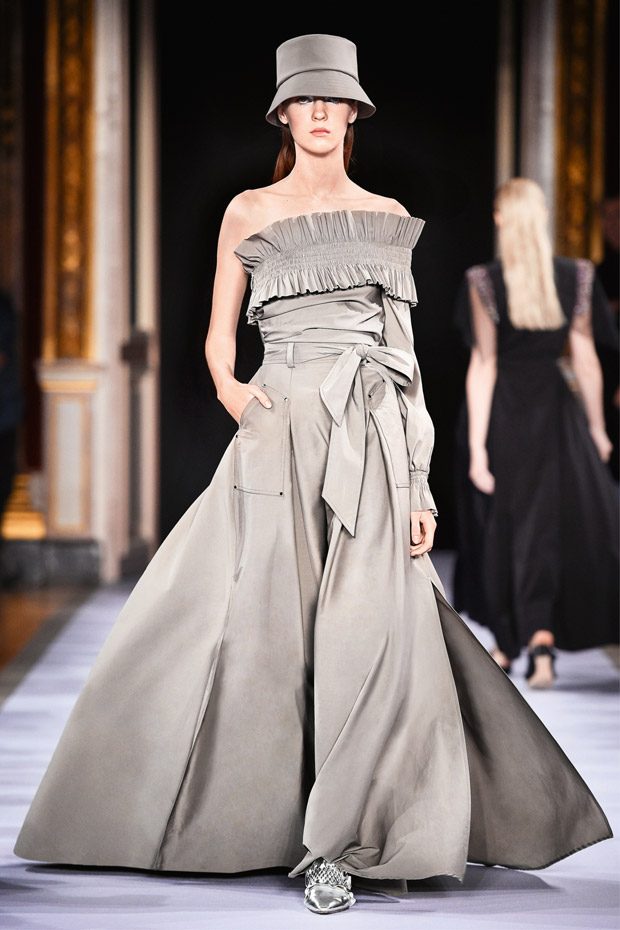 The colour choice of this collection contains of a lot of pieces kept in lemon yellow and lavender. Additionally, khaki is repeatedly used- often in creations that have a quite sporty yet elegant approach. The cuts of this collection are enduringly flattering the female silhouette- a wide variety of cuts is applied. Both figure- accentuating and rather loose cuts can be recognized. Safari- and camouflage- inspired dresses evoke you to your next urban adventure. Strong shoulders round off the overall image of an incredibly tough woman. The detail- awareness of this collection definitely deserves devotion- ruffles, smock, ruching, slits- we name it, #Hardtoget implies it all. When observing these charming creations clearly, you will notice they are often focused on shoulders, collars, legs and sleeves- that way, you can underline your favourite body part. The pattern choice rounds off the versatile character of these outfits, it contains of zigzag, camouflage, chevron and squares. Simply smooth!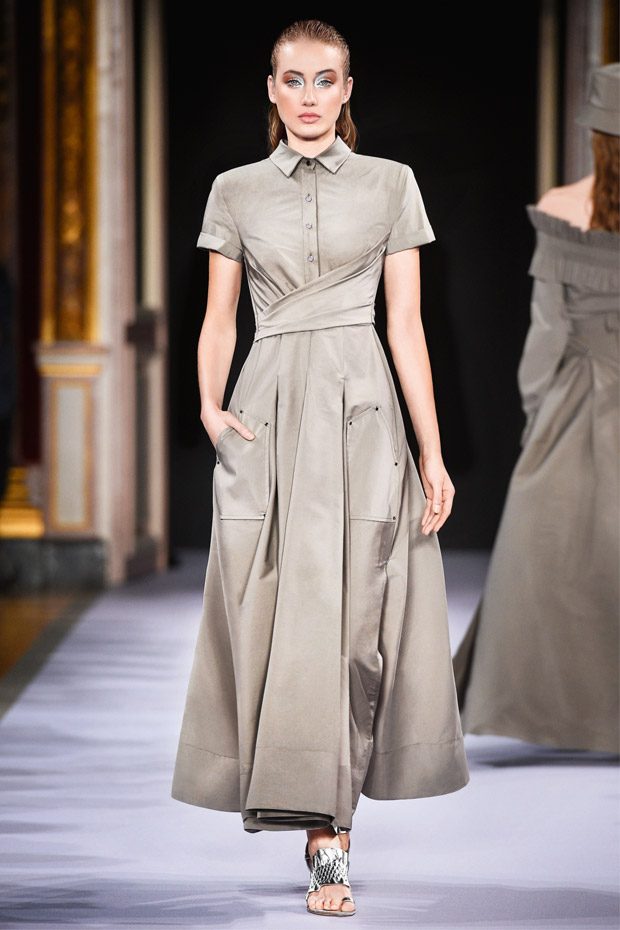 In addition to these lavish looks, eye- catching hats, big sunglasses and sparkling ankle boots and sandals complete these outstanding outfits. The make- up is worn focused on the eyes, in iridescent metallic hues. The hair is worn in wet look optics. #Hardtoget can be understood as an ode to empowering women by celebrating their strengths and versatile characters.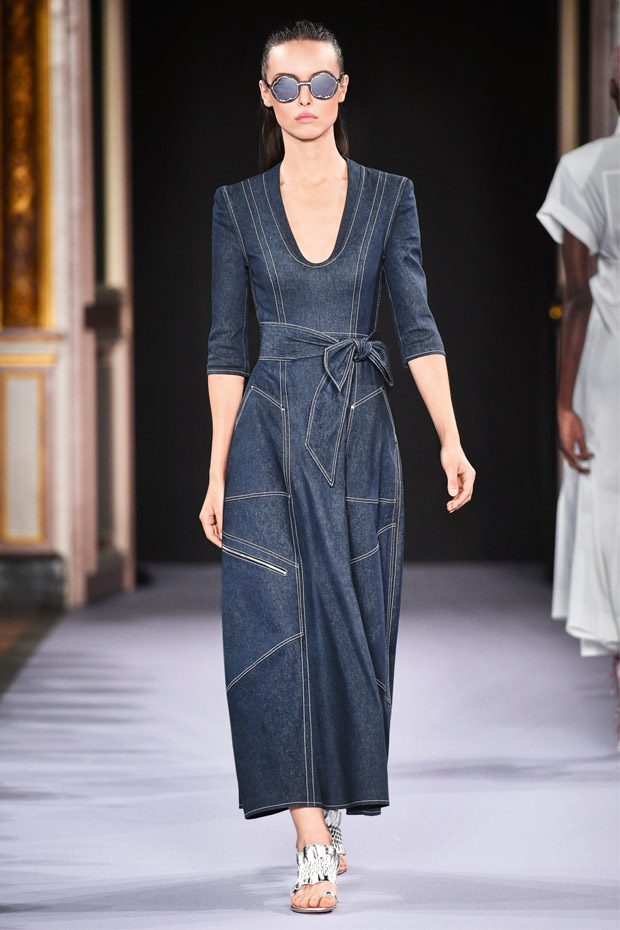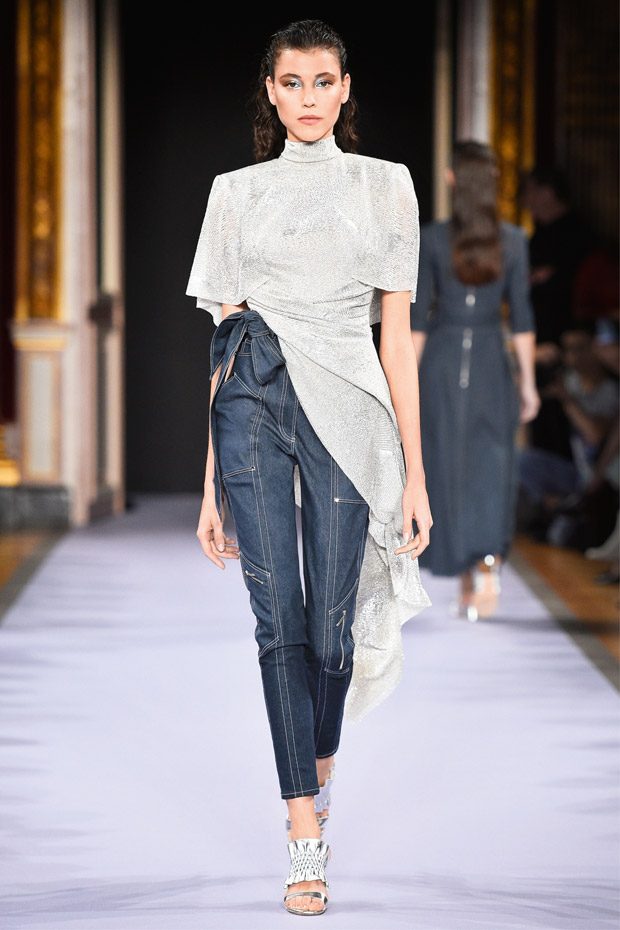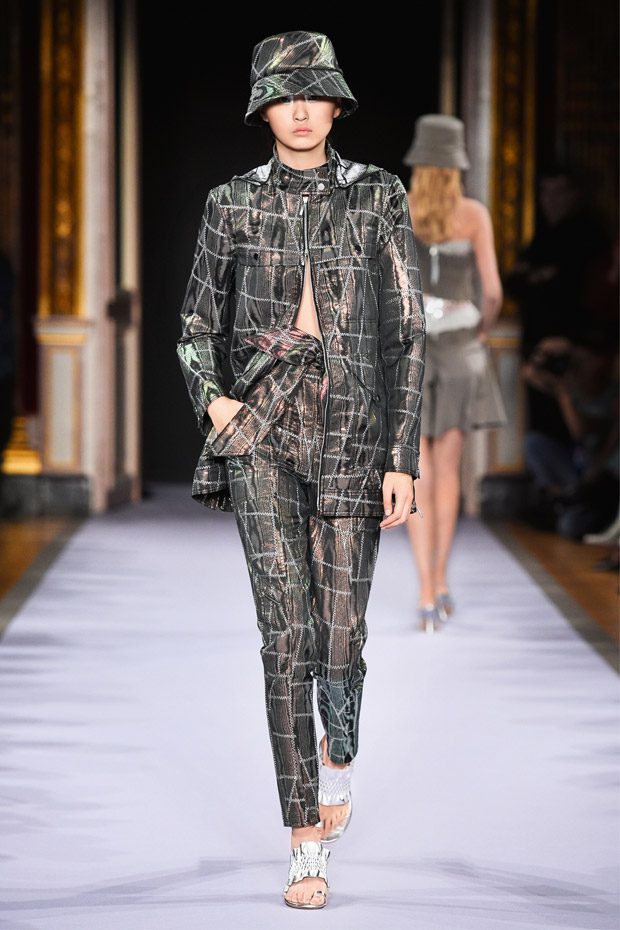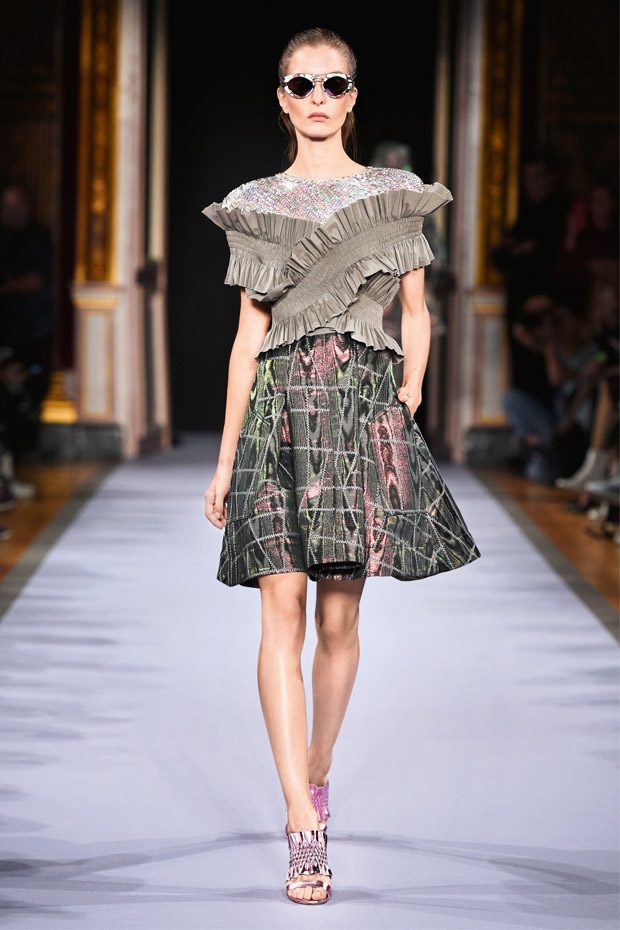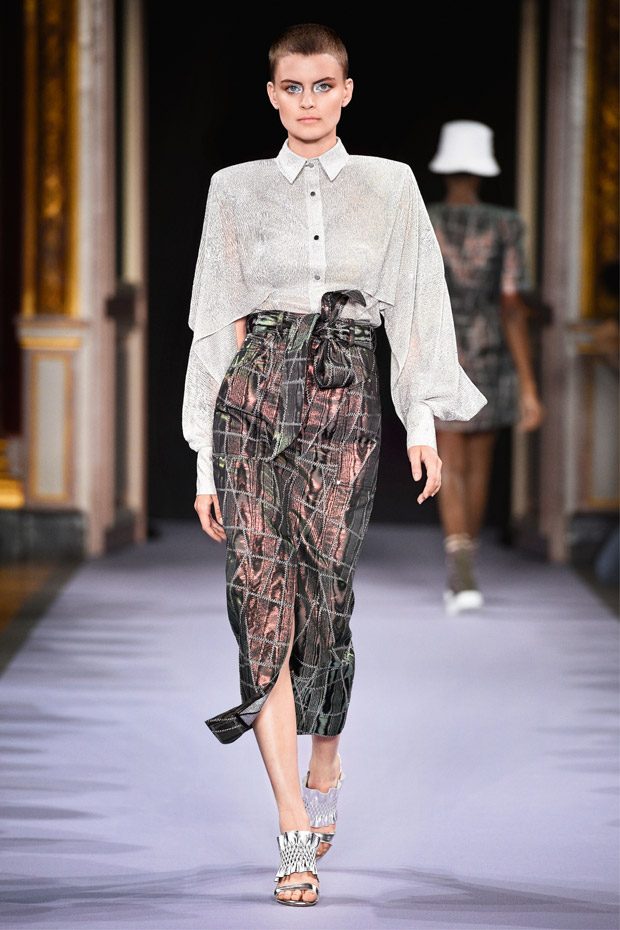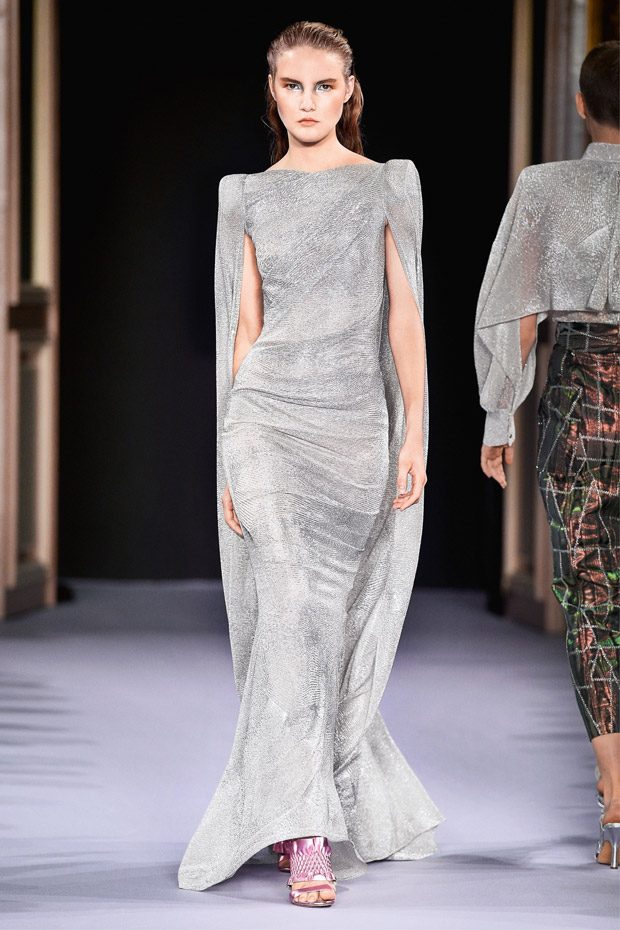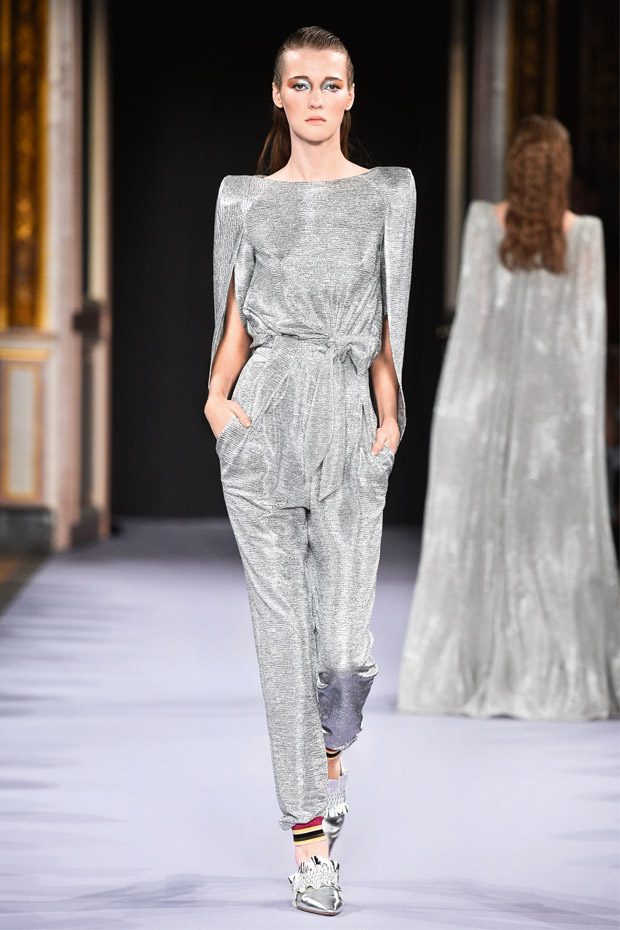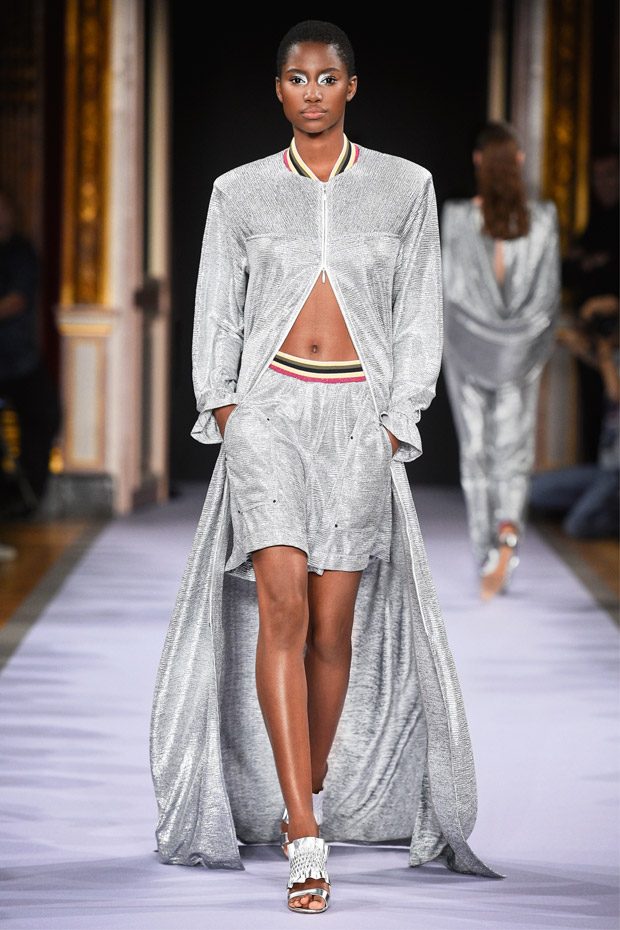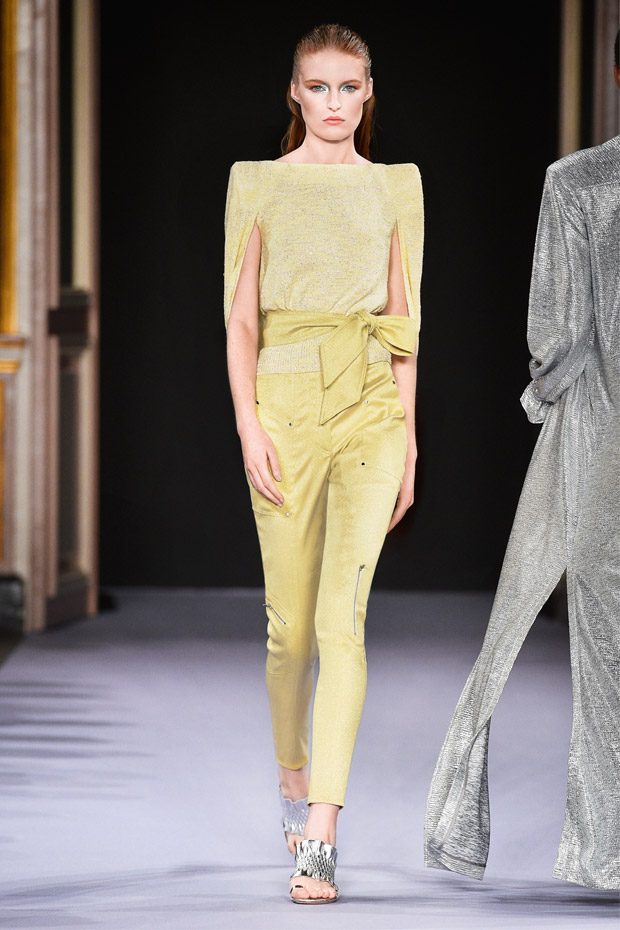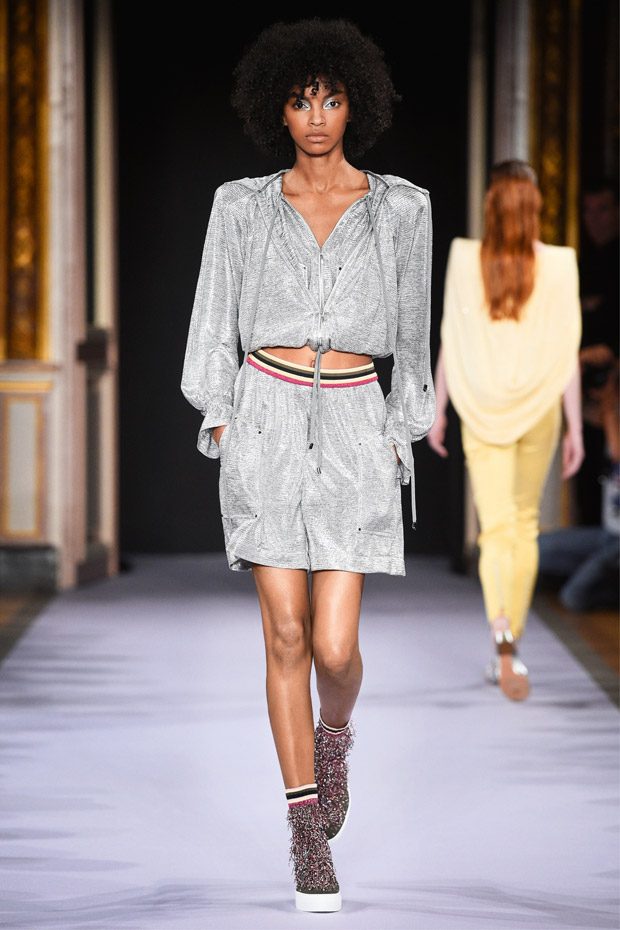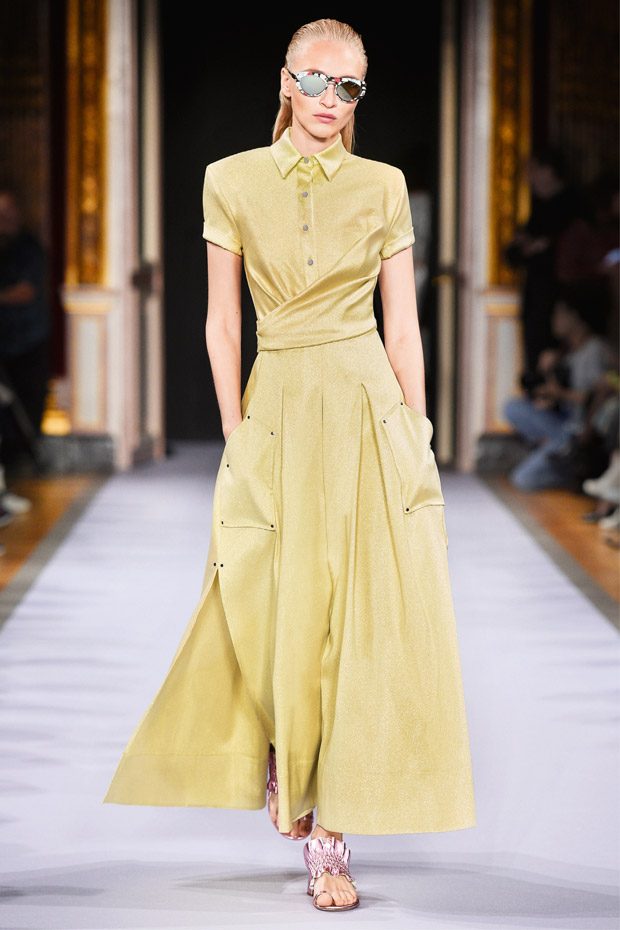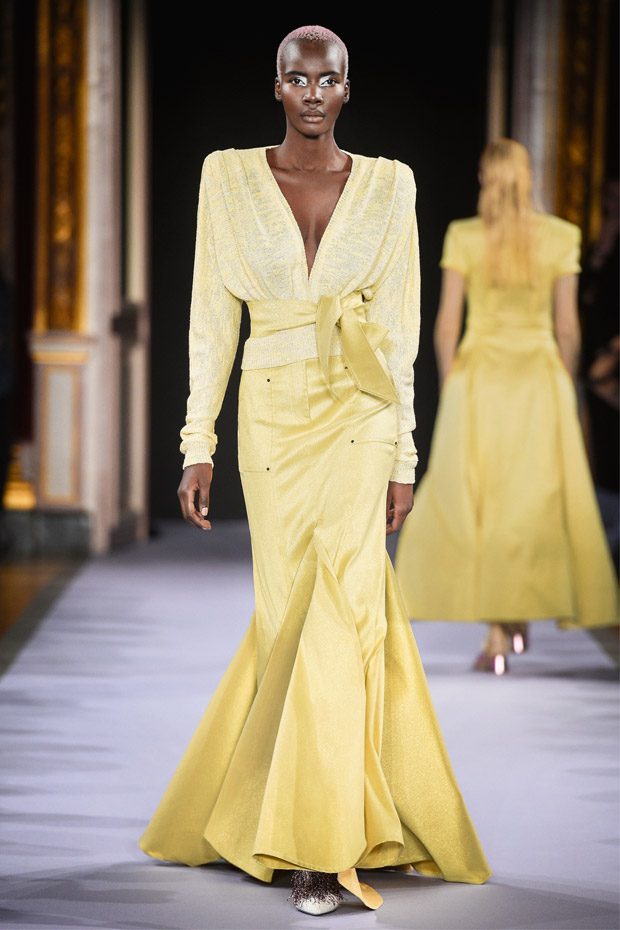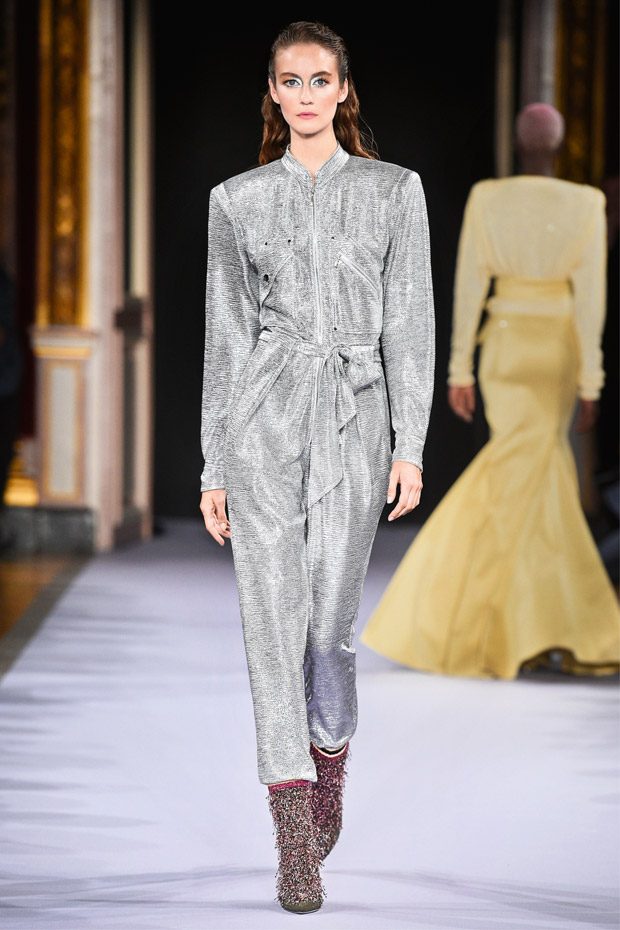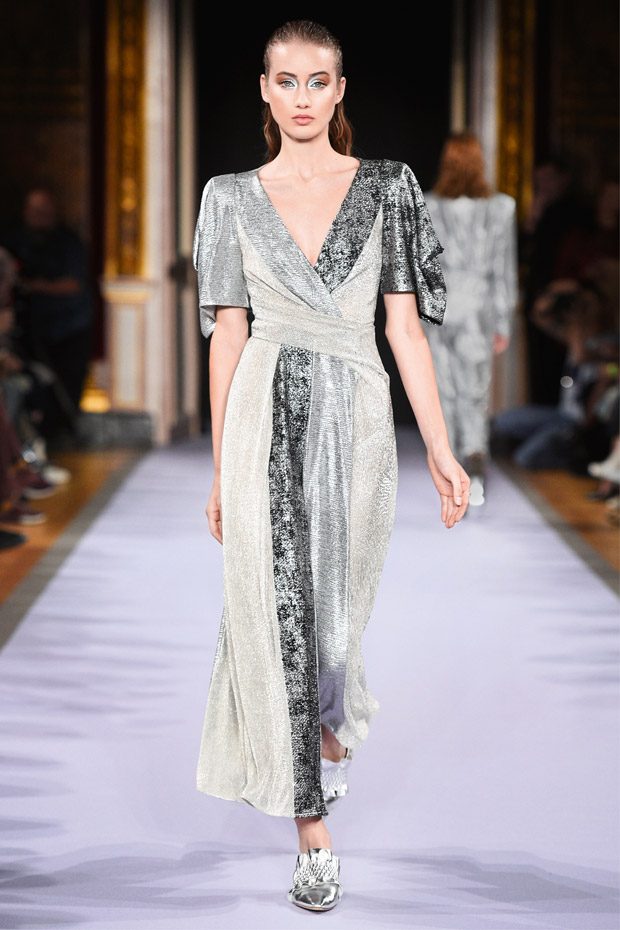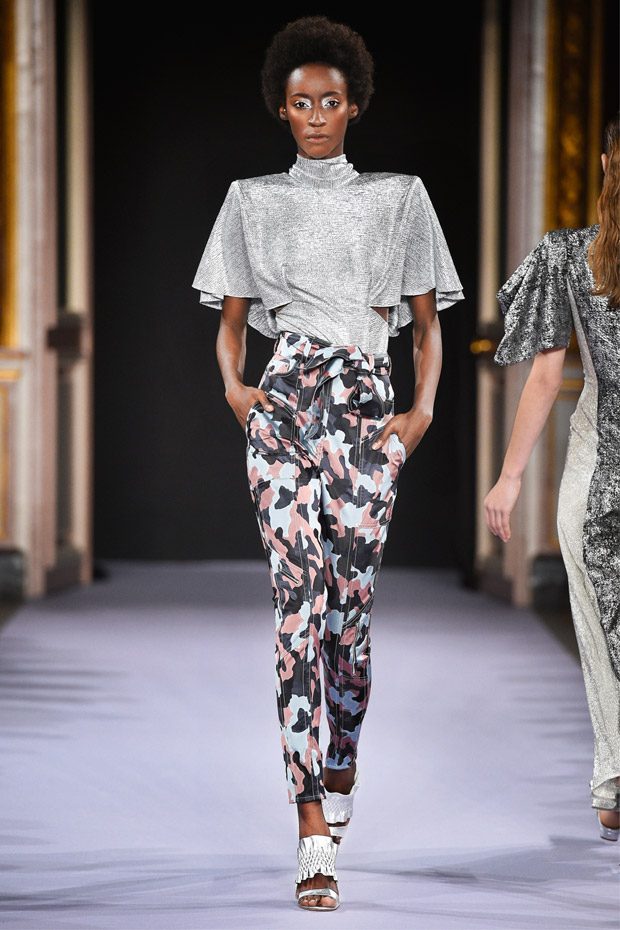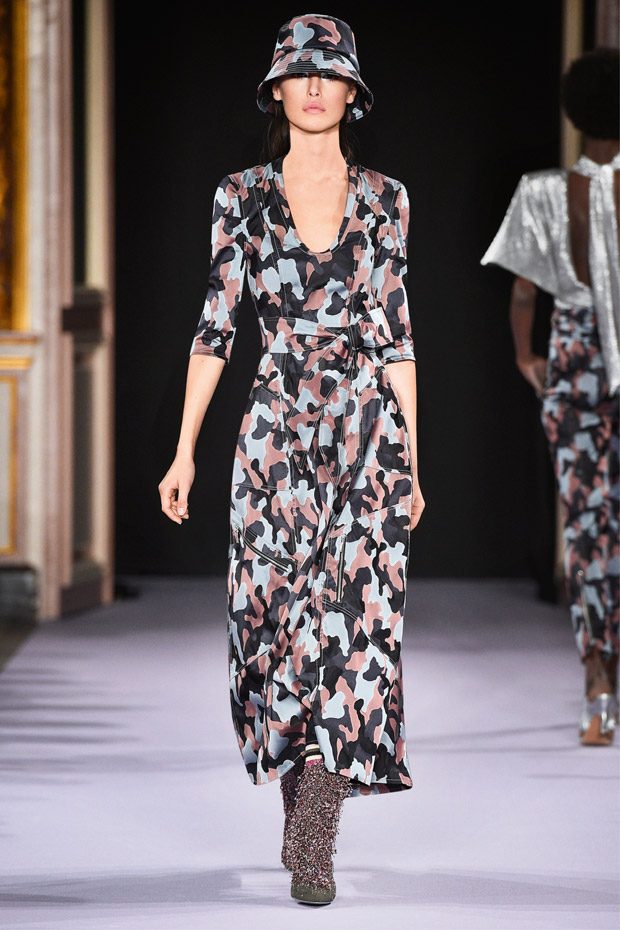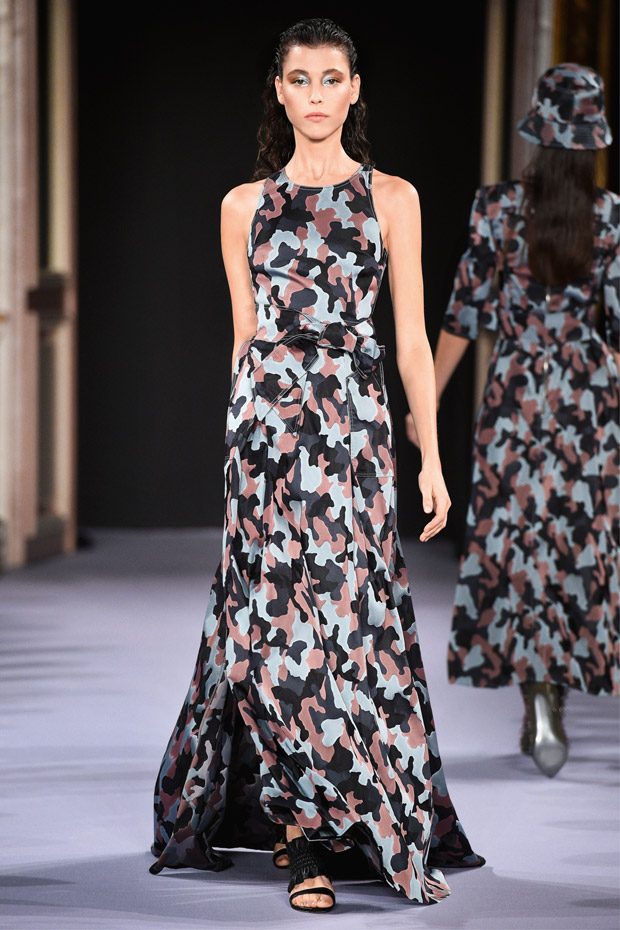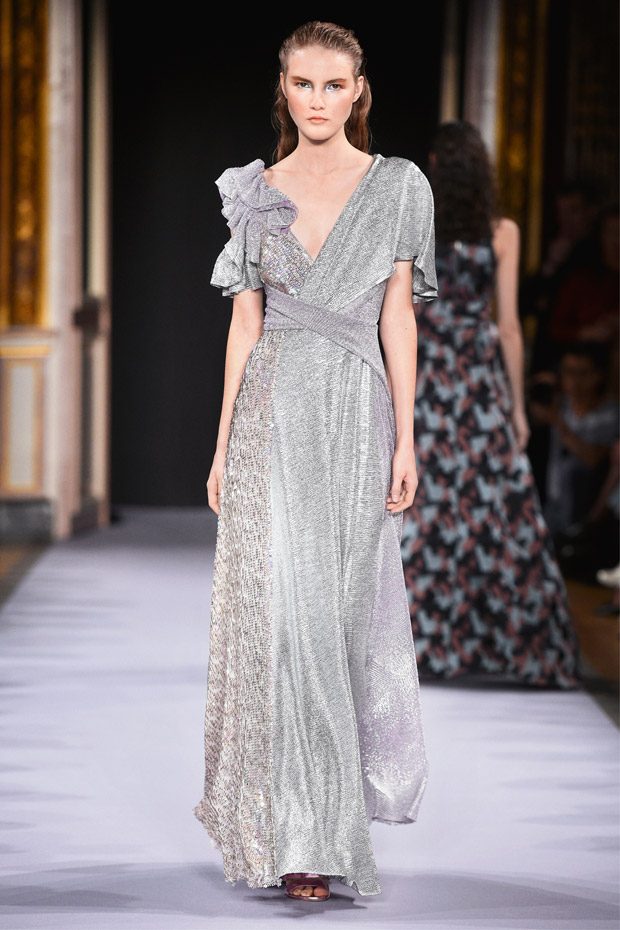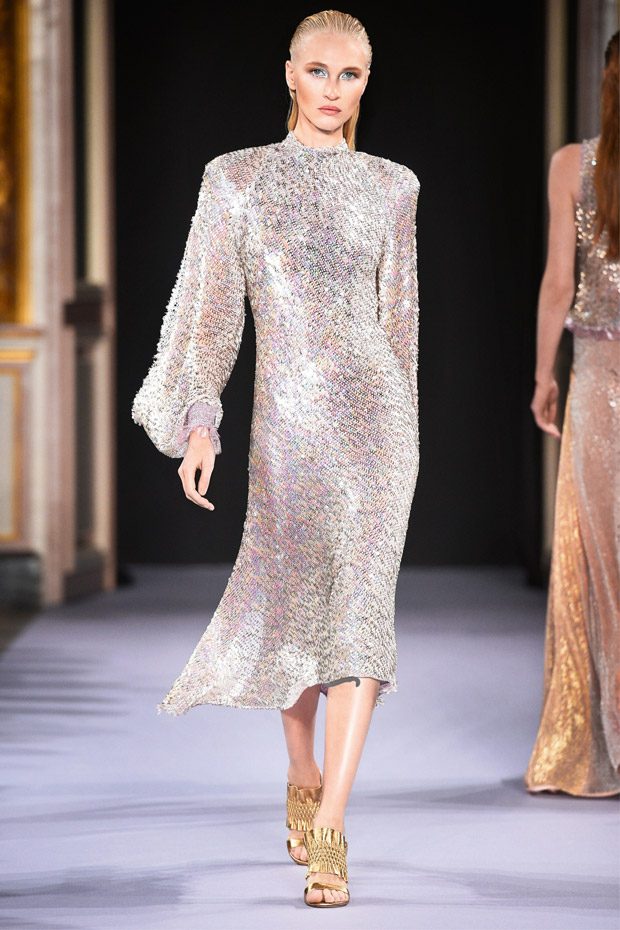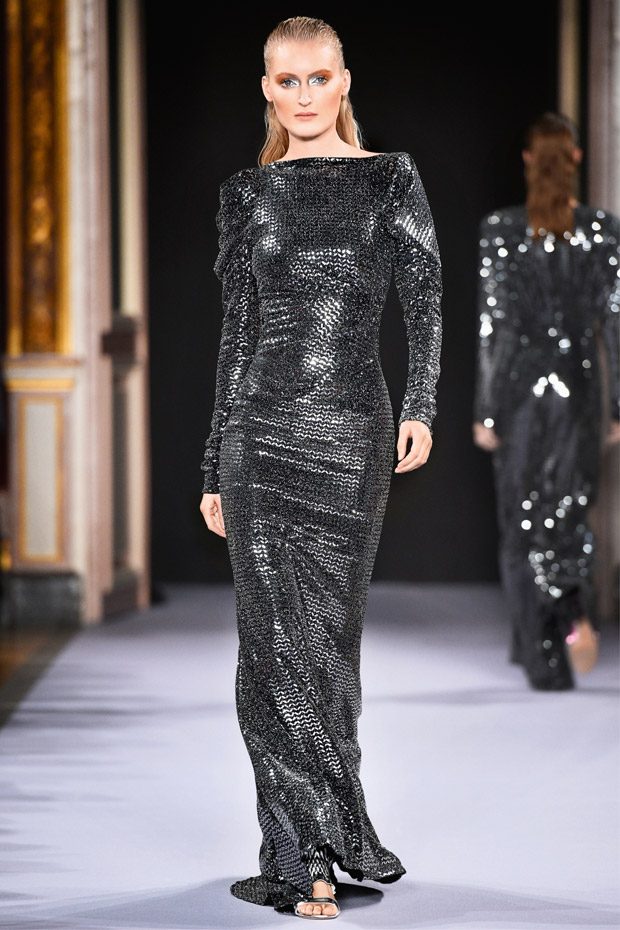 Photography: imaxtree / Talbot Runhof
Review by Sussan Zeck for D'SCENE Magazine