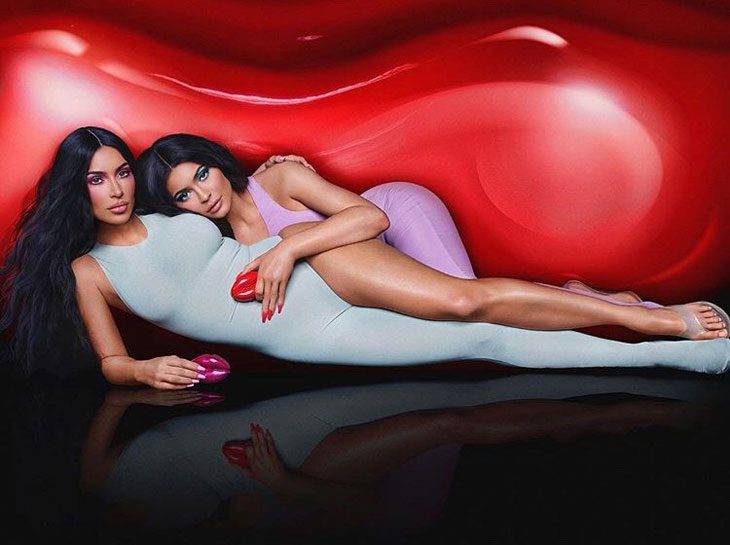 Kim Kardashian West took to Instagram yesterday to announce the KKW Fragrance x Kylie collaboration. The sisters teased a new fragrance in Keeping Up Kardashians season 16 premiere.
The perfumes come in three different scents, in lips-shaped bottles in nude, pink, and red, the shades you can also find in Kylie's lipstick collection.
Pink Lips fragrance features flirty notes of tiare flower and solar gardenia, while the Red Lips include notes of red lotus blossoms, liquid amber, and peony.
KKW Fragrance x Kylie is set to launch on kkkwfragrance.com on April 26th, and will retail for $40.