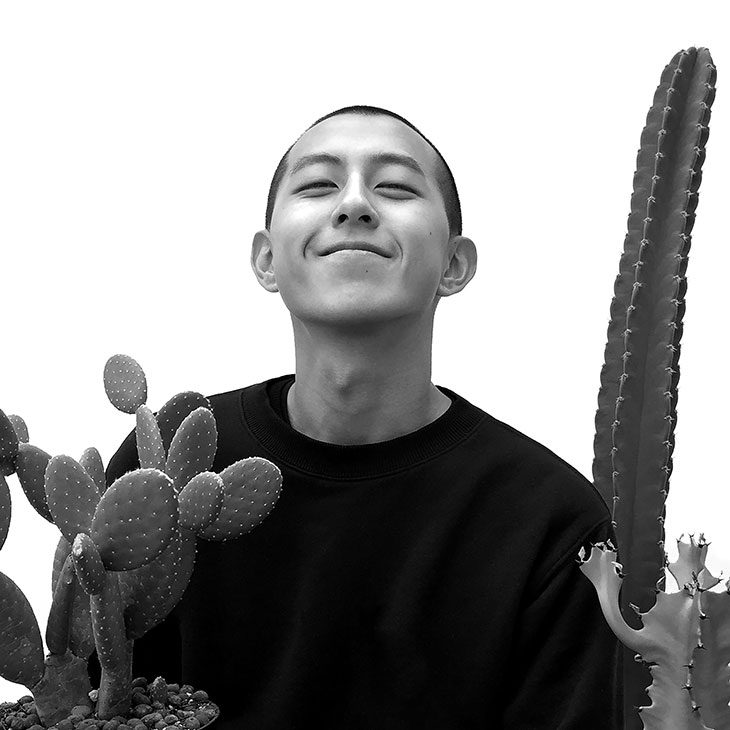 Breakthrough Fashion Designer ANGUS CHIANG sits down with our Editor KATARINA DJORIC to talk about his beginnings, deadlines and future plans.
AVAILABLE NOW IN PRINT $22.90 & DIGITAL $4.90
Read more after the jump:

When did you realize you wanted to become a fashion designer and how did you come to start your own label?
I lived in Los Angeles for a while as a child and I was introduced to different cultures and backgrounds, I believe my time in LA left a mark. Such as the use of colour and interesting prints inspired by the way my neighbors would dress, that is partly why I am quite attracted to colours when it comes to my designs. Los Angeles has in that way started my creative thinking. Then in 2013, I represented Taiwan at London Graduate Fashion Week with my collection "Sailing to the Moon" which won the first place in the International Show Award. This was the moment that made me work on realizing the ambition of starting my own label.
Which designer inspired you to pursue this career?
I believe the reason why I persisted in pursuing my career wasn't because I was admiring someone in particular. Working on my career is always more an effect of really enjoying the design process whilst also being able to express myself.
What is the main philosophy behind your work?
To be fun, humorous and colorful! Those are the three elements which are key to my work. For me it's important when people see my designs it evokes positive and fun emotions!
Tell us about the creative process behind the Autumn Winter 2019/20 collection?
For AW19 we paid homage to the fisherman markets of Taiwan. We collaborated with several creative partners and one of the collaborations was with the fishing-net maker, Ms. Mei-Nu Tu Chen, who has 60 years of experience in handmade weaving. Combined with the tradition, for our collaboration she used tabs from the recycling cans to make several really cute but classic pieces of package designs with weaving threads used in the fishing nets.
Do you already have in mind what are you to do with the next collection?
Of course! There are always various ideas in my mind when it comes to the next step. The new collection will be inspired by the aesthetics of Taiwan's life.

What are your favorite pieces?
In the AW19 collection, the "Seasonal Fruits" fabric patterns are created by the new collaborator, ceramic artist Hsian Jung Chen. Through the artist's special techniques that rely on simplified shapes, the fruits' images are represented in a geometric form without any complex curves. The images work in harmony with the colours of this collection. I really love this aesthetic of chic fruits appearing throughout this collection.
How many weeks before the show you start working on the new collection? How long does it take to get the collection in the end from sketches to the runway?
We often prepare for new collection around 14 weeks before the show. While in fact it seems like we have plenty of time to prepare, often we still make changes and sew clothing up to the very last minute before the show.
Do you think there's a special group of people who buy your clothes?
The average age of our target client is between 20 and 35. This group of customers usually prefers to wear clothes with strong and bold colors over natural hues and black or white. They are outgoing, confident and have a positive attitude towards life.
I'm sure you have come across moments of struggle, maybe lack of inspiration. How do you overcome these times; especially if you have a deadline?
Before starting a new collection, I prefer to take a break, hang out with my friends and wander in my hometown to look for inspiration. I feel like this downtime allows for me to clear my mind and take a step back from it all. When we are prepping a collection, I don't have much time to be upset, nervous or regret something, so continuing to do my best is the principle I follow when I face challenges.
What's your opinion on the current state of the fashion industry?
Nowadays, the fashion industry is moving very fast; it's so easy to get fresh information through social media and the Internet. In the past, people always had to wait for several days to get the show images or videos after the shows, but now we can watch live streams and purchase directly through See Now, Buy Now – even if you never attended the show. There is a constant need for designers to keep brainstorming new ideas in order to keep up in the industry.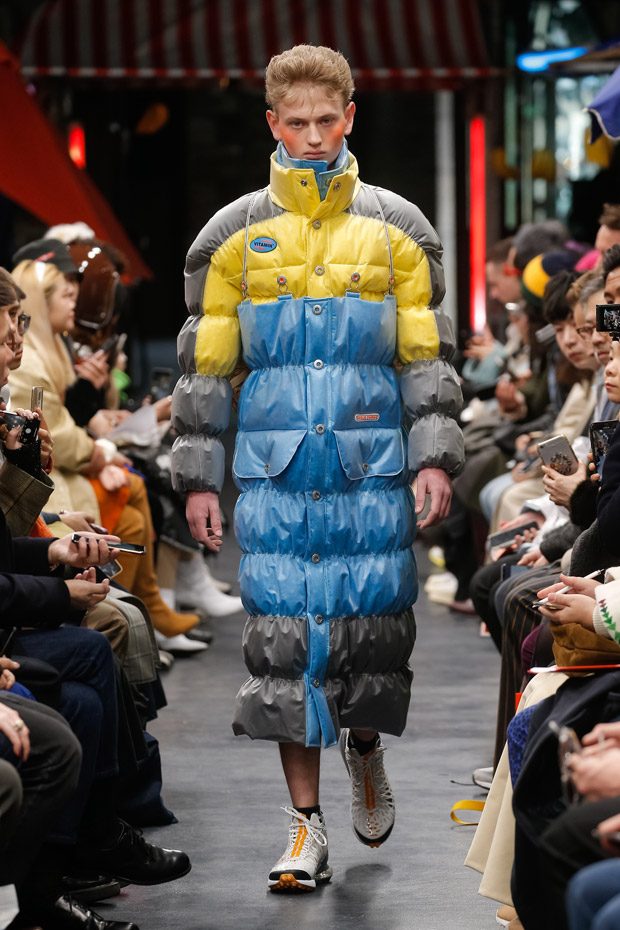 While you are not inspired by any specific designer, is there perhaps a vision of a brand you always looked up to?
I remember that in college, one day my teacher asked me what was my favorite brand and Nike was the answer that came to my mind straight away. I singled out Nike over any other fashionable or luxurious brands at that time. Simply I just always really liked the spirit behind the brand – it's creativity.
What advice would you give to young designers wanting to start their own label?
I believe pursuing what you love and insisting on doing what you really want to do is the most important advice I could give.
Where do you see the brand and yourself going in the future?
Today at ANGUS CHIANG we want to not only focus on fashion design, but also work creatively with as many collaborators from different fields. We want to venture into lifestyle; books, stationary and even furniture are products we want to embark on. Besides, I think that having various ways to release the new collection rather than release it in the traditional show schedule format will become an ever growing trend. I always like to find unique ways when introducing my designs to the world.
Stay up to date with the world of Angus Chiang at www.anguschiangshop.com