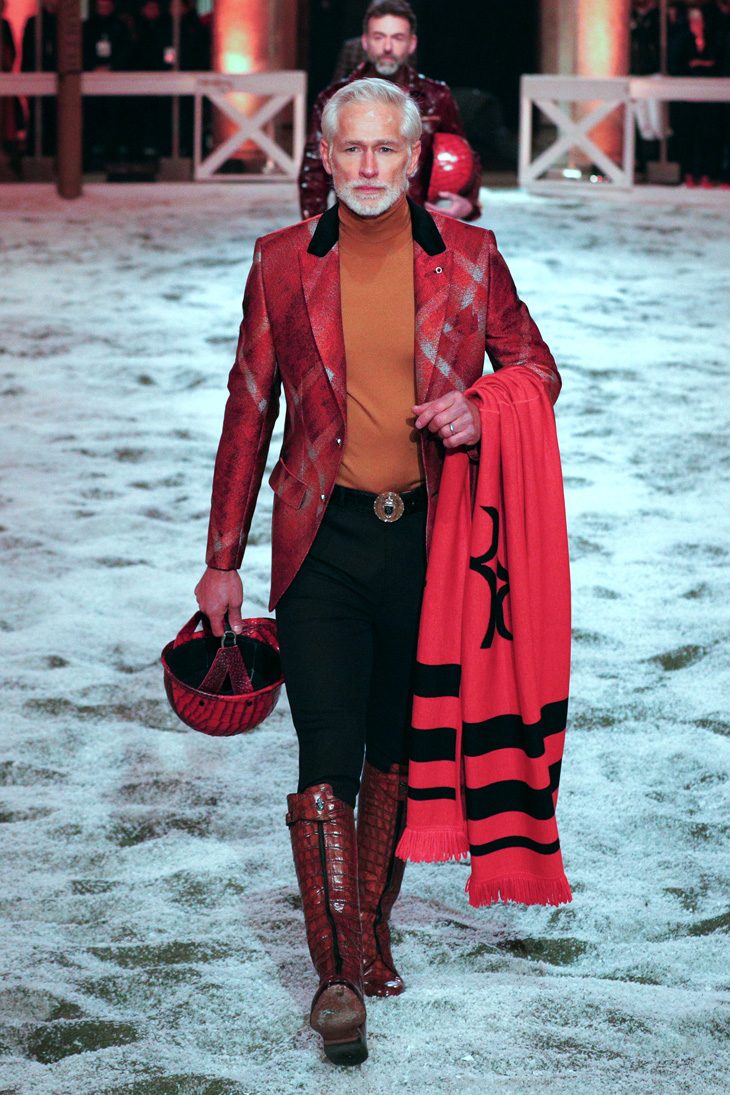 Italian fashion label Billionaire presented their Fall Winter 2019.20 Polo on the Rocks menswear collection, inspired by the the sporty elegance of the equestrian world, during Milan Fashion Week.
"After another year of galloping growth, the Billionaire brand rides into town to present the new collection. From next season, Billionaire sponsor the Monte Carlo Polo Team – one of the most successful teams in the world and triple-winners of the Snow Polo World Cup. Billionaire will also stage the first international Polo Cup in Monte Carlo, where teams from all over the globe will compete for the Billionaire gold cup.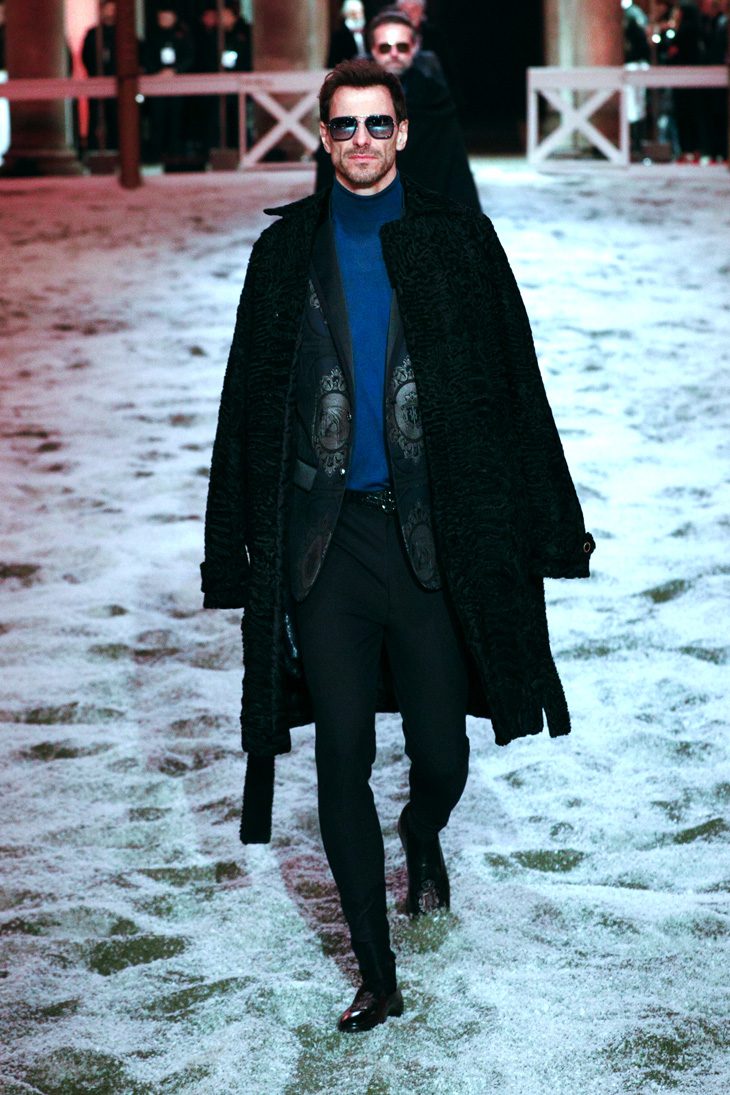 Continuing the brand's unique and influential decision to cast only mature models, a parade of dashing, silver-haired Billionaire men file by in mustard and peacock green coloured suiting with snakeskin lapel detailing, worn with silk shirts and roll-necks. The feeling is relaxed and effortless, and the palette autumnal and warm, recalling the old-world sophistication of preppy and WASP style.
Throughout, trousers are tucked into knee-high crocodile riding boots like jodpurs – some covered in a print of old horse racing scenes – and cashmere blankets decorated with the Billionaire crest are draped over shoulders. From Britain and the USA to Argentina and Dubai, the Billionaire man plays hard on and off the polo field, and for post-match action in the evening, he dresses in sparkling sequined dinner jackets, matching silk shirt and bowtie, and coat-of-arm loafers."
Images Courtesy of ©BILLIONAIRE