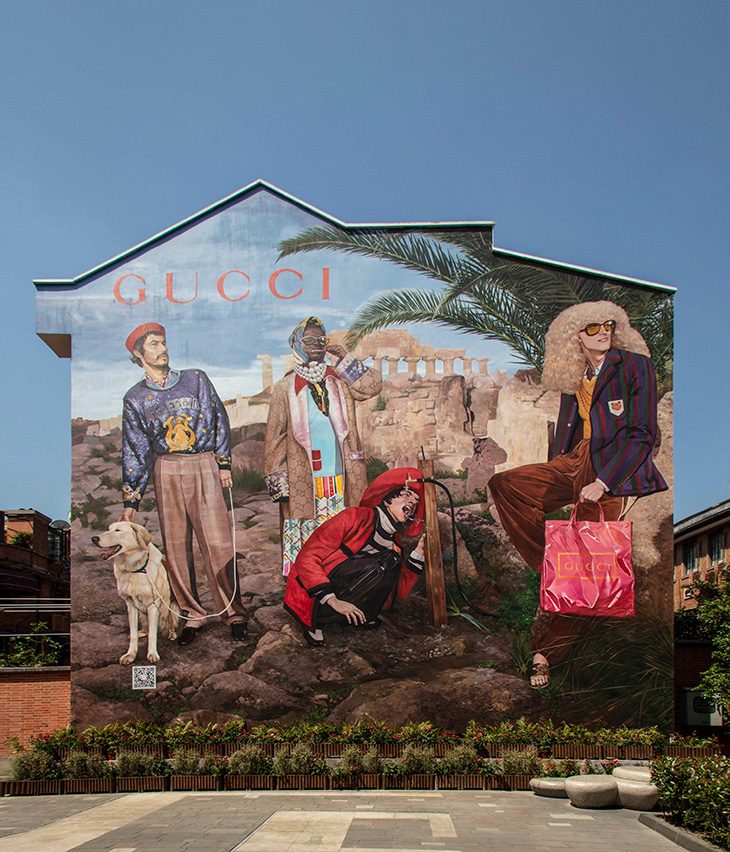 Italian Fashion house Gucci has presented it's latest series of the ArtWall murals, accompanying the release of the Pre Fall 2019 collection advertising campaign. In a chase for a head turning moment on the billboards and city advertising surrounding us Gucci ArtWalls managed to stand out thanks to it's unique imagery. Thus coming back for another season the latest instalment features images from the historic photo shoot location at the temples of the Selinunte Archaeological Park in Sicily.
In addition to New York and Milan, the campaign imagery rendered into ArtWall murals are now placed in Shanghai as well as Hong Kong and in Mexico City where the walls are showing up for the first time.
RELATED: SEE ALL THE LOOKS FROM GUCCI PRE-FALL 2019 COLLECTION
The stunning ArtWalls are a beautiful take on timeless imagery captured by the Florentine house's regular campaign photographer Glen Luchford. For the pre-fall 2019 collection shoot Luchford has worked with label's signature model faces styled by Jonathan Kaye. Venice beach vibes took over the ancient monument in Sicily thanks to the art direction by Christopher Simmonds as well as the label's Creative Director Alessandro Michele.
From Gucci: "Gucci's Creative Director Alessandro Michele imagined a mythical place suspended in time, where diversities coexist harmoniously. He creates a contemporary fresco of freedom and expression in which the antique becomes the propeller of the present. In Gucci's modern-day version of a symposium, friends and lovers meet to discuss philosophical and political issues, read poems, play music and sport, and dance together."
ArtWalls are also to show up in Mexico City's Condesa Area, London's Brick Lane as well as in Hong Kong, Shanghai, Milan and New York's SoHo.
Gucci shares with DESIGN SCENE images of the ArtWalls in Milan, New York, Shanghai and Hong Kong – scroll down to discover all four: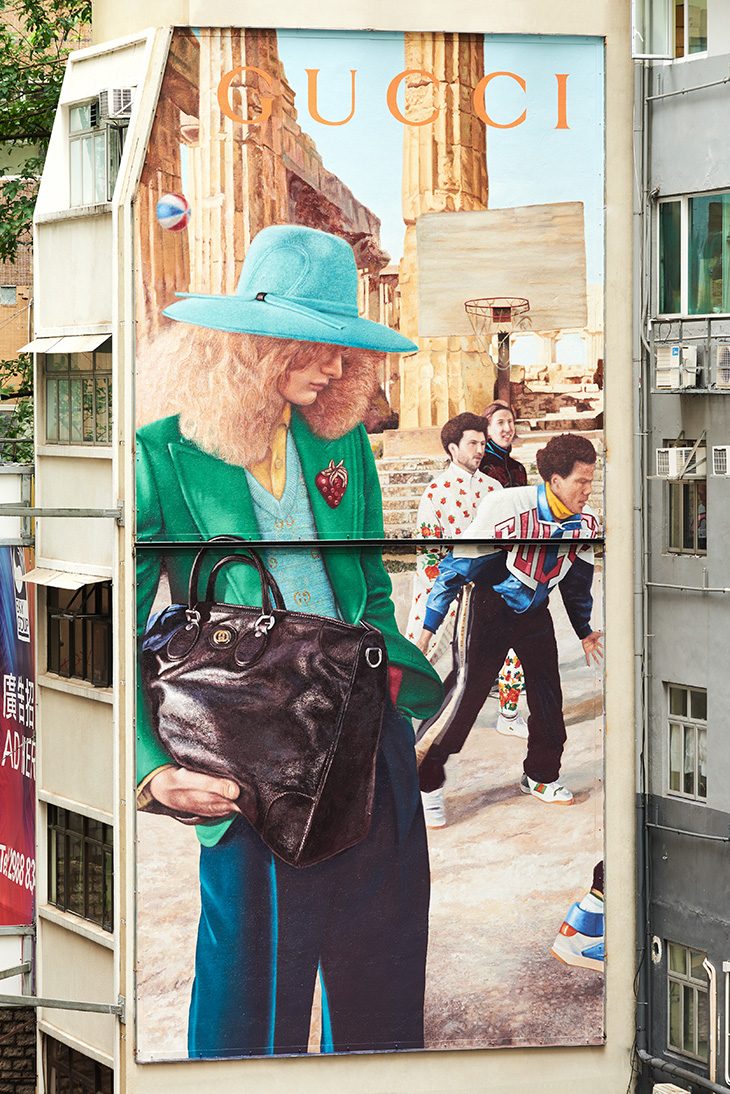 The Hong Kong ArtWall is visible in D'Aguilar Street, in Lan Kwai Fong – Images courtesy of ©Gucci
Milan Gucci wall located at Largo la Foppa in the district of Corso Garibaldi – image courtesy of ©Gucci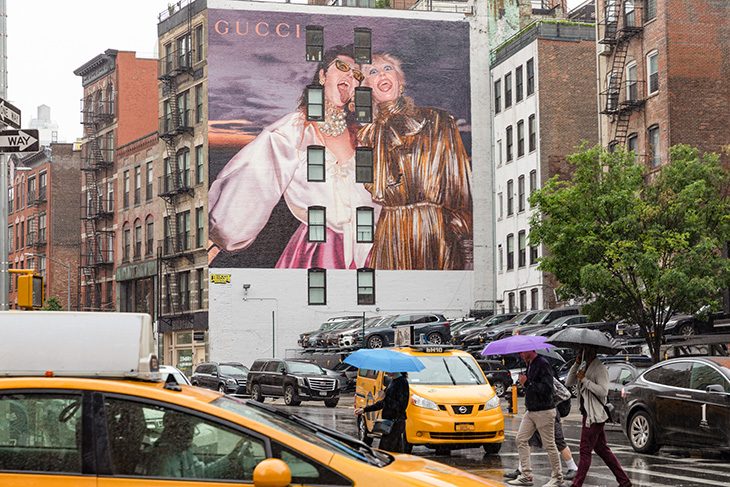 You can find the NYC art wall on Lafayette Street in Manhattan's SoHo neighbourhood – Image courtesy of ©Gucci

Last but not least the Shanghai Gucci wall is in Fengsheng Li, in the Jingan district – image courtesy of ©Gucci