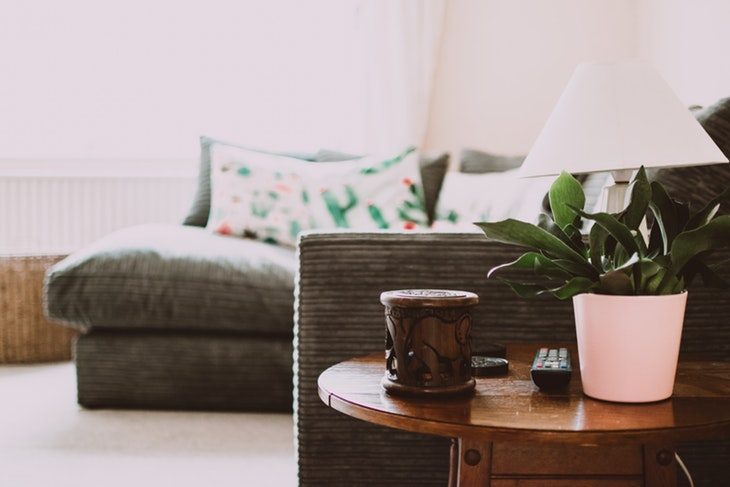 Everyone enjoys a cozy environment to live in; nothing feels better than snuggling up on a comfy couch after a long day. There are many people who think that they have to invest in new furniture in order to have a house that really feels like a home, but that is a common misconception. Setting up your house is an art, and just like anything else, the simple touches will do. You don't need to buy anything new to make your house look or feel inviting; you only need to know how to make it comfortable with what you already have.
Read more after the jump:
Stick With Soft Lightings
When you are trying to create a cozy feel in your home, try to avoid any harsh lighting that will ruin the whole ambiance. There is no specific science behind it, but one of the things that will kill the warm vibe you are trying to create is white LED light. These lights naturally have anti-cozy connotations in your head; they are usually found in hospitals or in dull rooms. Avoid any white lights in your area, and stick to soft yellow spotlights or have a bunch of lit candles around the room.
Add Sofa Throw Covers
Another thing that will help you create a lovely feel for your house is to put some knitted throw covers all over your sofa. These knitted sofa throw covers will make your couch look and feel comfortable and here is why; adding more layers of blankets and covers to your sofa or bed will only make your house look and feel more welcoming. So, if you want to soften your living room and make it look more inviting, simply apply a bunch of sofa throw covers and enjoy the warmth of your new space, without ruining your living room's appeal.
Add Shutters
As mentioned before, avoiding any harsh lighting is key to having a warm space. So, another way you can exclude harsh lighting for your house is to invest in shutters. You can easily find pretty window shutters by checking this website link or by hitting the window shutters store. Not only will window shutters soften down the effects of daylight and streetlights, but it will also keep them away from ruining your warm ambiance.
More Pillows
You have probably noticed a pattern here, in order to make your house feel really cozy, you should incorporate many things in your space. Another thing that you want to include in your space is colorful pillows. Puffy pillows with warm hues casually thrown on a sofa are one of the best additions you can add to your space. Consider adding colorful pillows to your sofa, on the floor against the wall, or on your bed. And, remember with colorful pillows, the more, the merrier. So, don't hold back.

More Rugs
Persian rugs or rugs that have a deep, rich color to them are another important addition to your house. Don't worry; rugs won't ruin your home's natural appeal, they will only add to it. You cannot possibly have a homely and attractive space without covering your floors with different rugs. As you have probably noticed, layers will enhance the comfy feel to your house, so make sure to pick out different rugs to add warm layers to your floor and your feet.
Have Your Memories On Display
The final addition you can incorporate in your house is your memories hung on the wall. Having your favorite pictures of your pets and with your family and friends is vital to cozy up your place. Not only will these picture frames fill in the empty spaces on your wall, but you will always feel as though you are always surrounded by your loved ones.
Create the Perfect Ambiance
Making your house look and feel comfy is an easy thing to achieve. Cozying up your space will not take away your house's natural appeal or will make you invest in new furniture. In order to make your house feel and look more inviting, all you have to do is to add the right pieces in your house in the right places. For instance, every house has unused empty picture frames and random pillows that are not placed in the right spaces. Once you add pictures to these picture frames and hang them on the wall, you will notice the difference immediately. Do the same thing with the pillows, gather the random pillows and throw them in different places in your house. You'll achieve a warm atmosphere while maintaining its existing appeal.