Discover Max Mara's Resort 2020 collection that pays homage to Berlin and celebrates the 30th anniversary of the fall of the Wall, presented on Monday, June 3rd at the Neues Museum, in Berlin Germany.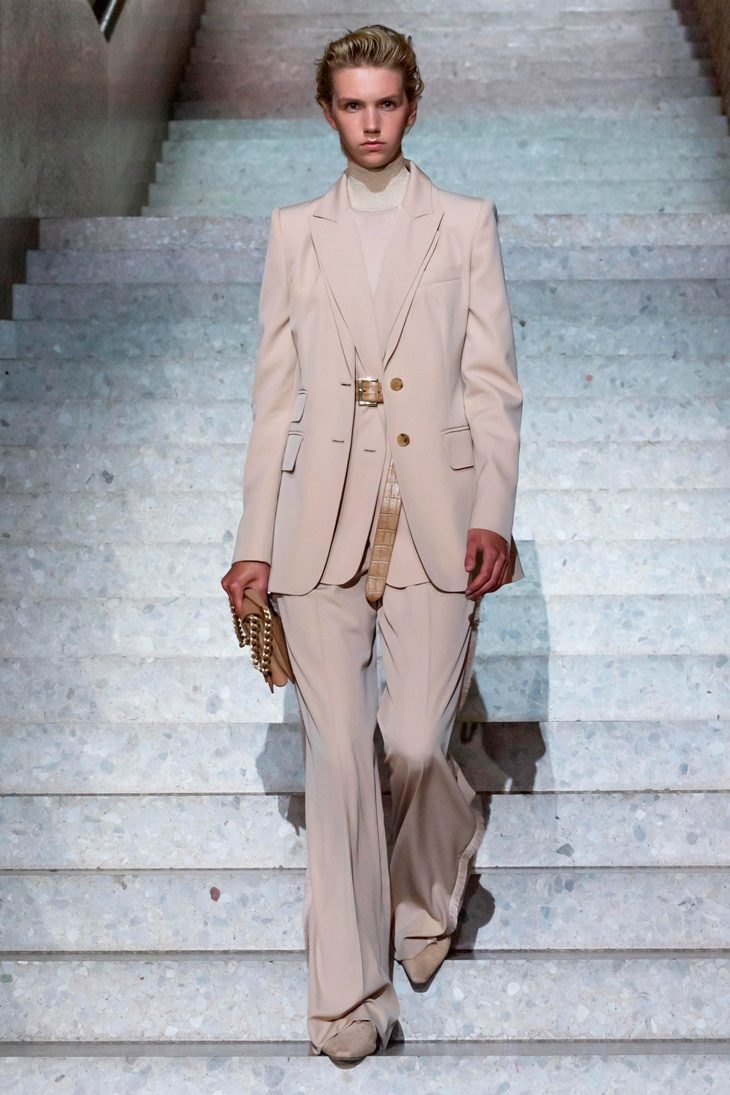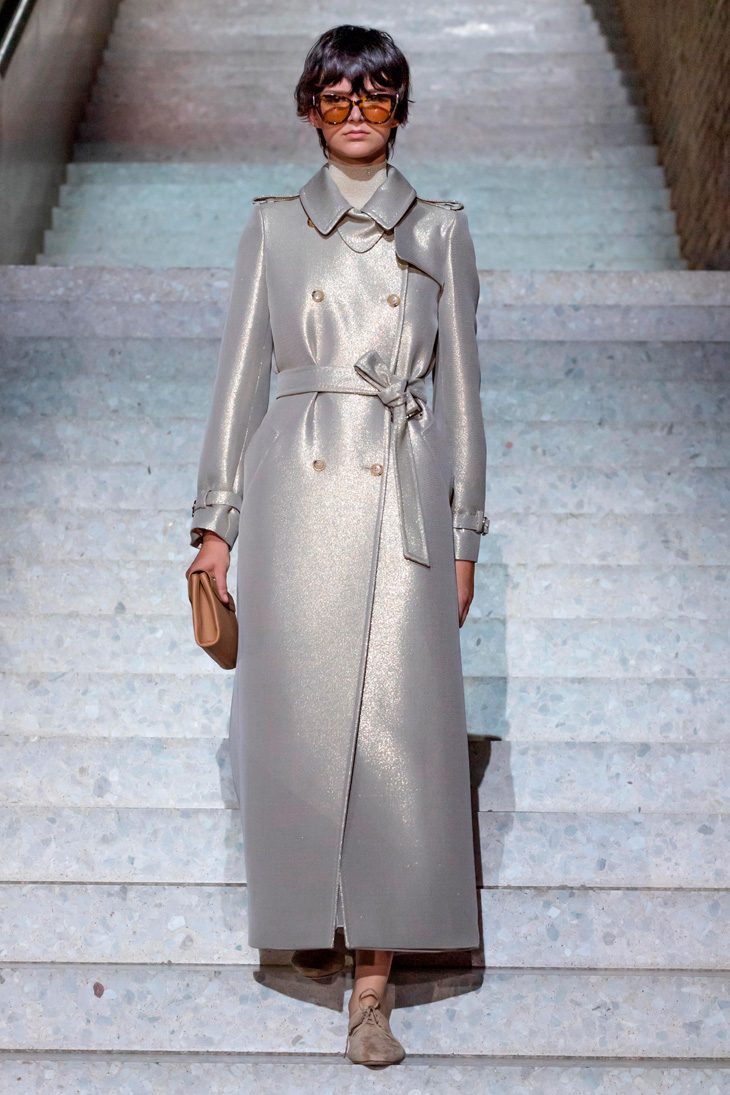 "Max Mara's approach has always been quasi-architectural, and the Neues Museum resonates with the brand's design philosophy; a respect for heritage, history and storytelling, coupled with a commitment to modernism. Max Mara is honoured to be the first brand to show in this monumental and evocative space.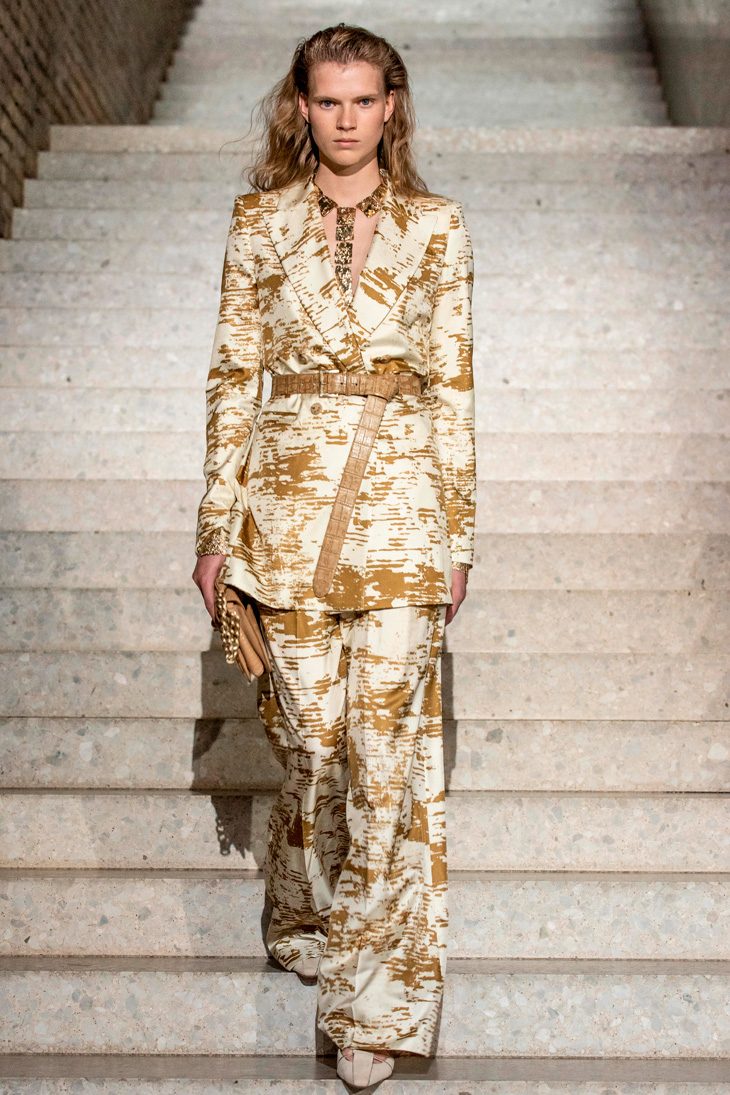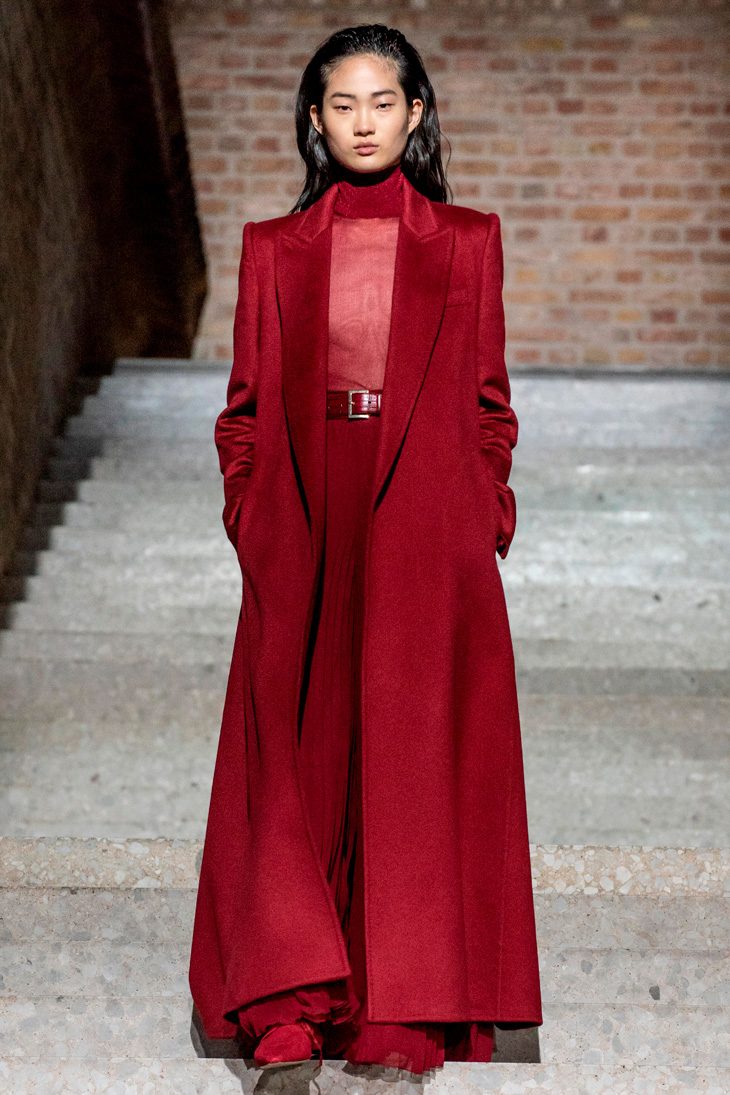 The museum contains one of the world's most precious collections of prehistoric artifacts. There's a striking modernity and sophistication about some of those things that were beaten out by hand in a time before time was measured. The exquisite precious metal objects from the Bronze Age – including one of the museum's most dazzling exhibits, a gold leaf ceremonial helmet known as the Berlin Gold Hat- are the inspiration for a series of sculptural bracelets, necklaces and earrings designed in collaboration with jewelry designer Reema Pachachi. And the subtle gleam of ancient metal is also woven into handwoven looking fabrics that provide a foil to Max Mara's impeccable cashmeres and pristine wools – realized in a characteristically sandy palette.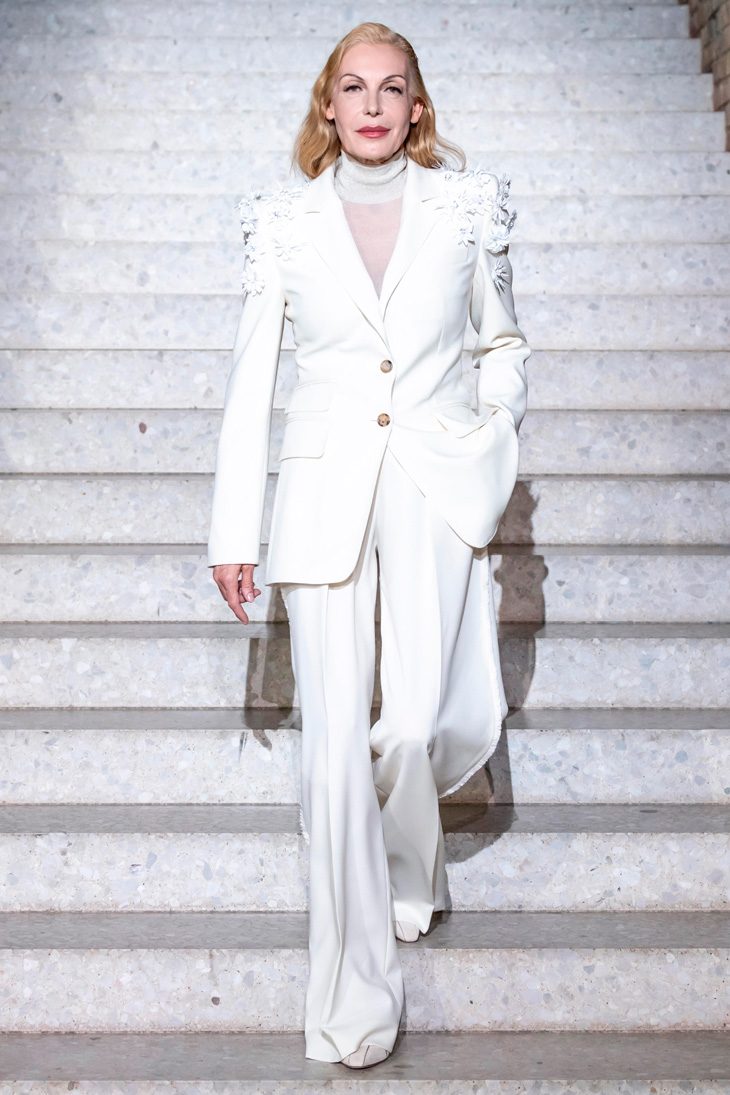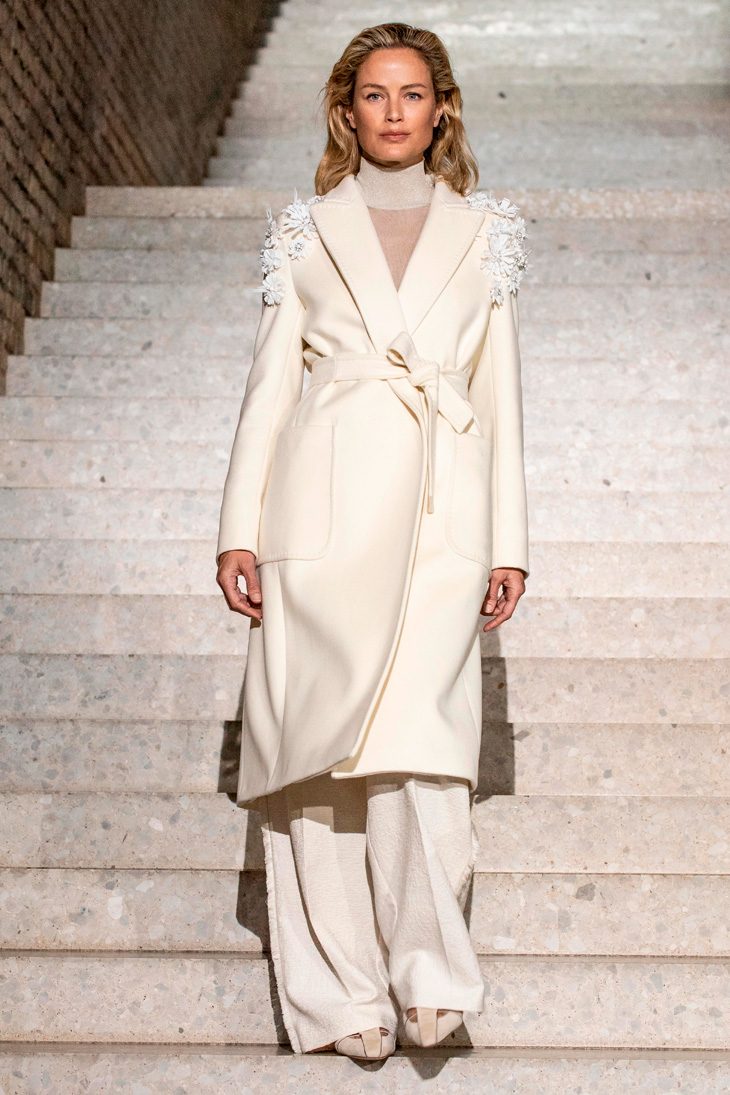 Berlin's heroes and heroines are Max Mara's too; in particular Marlene Dietrich, natürlich, and David Bowie, who lived here in one of his most creative periods. Both left an indelible mark on the city. Though they never met, they were mutually fascinated and co-starred in David Hemings' 1978 Weimar period drama "Just a Gigolo". Enigmatic, virtuosos of self-image, Bowie and Dietrich shared a penchant for sharp shouldered suits, wide legged trousers and tightly belted trench coats. All three classics appear in the collection -with neoprimitive raw-edged fringes that hark back to the museum's collection."
Images Courtesy of © MAX MARA