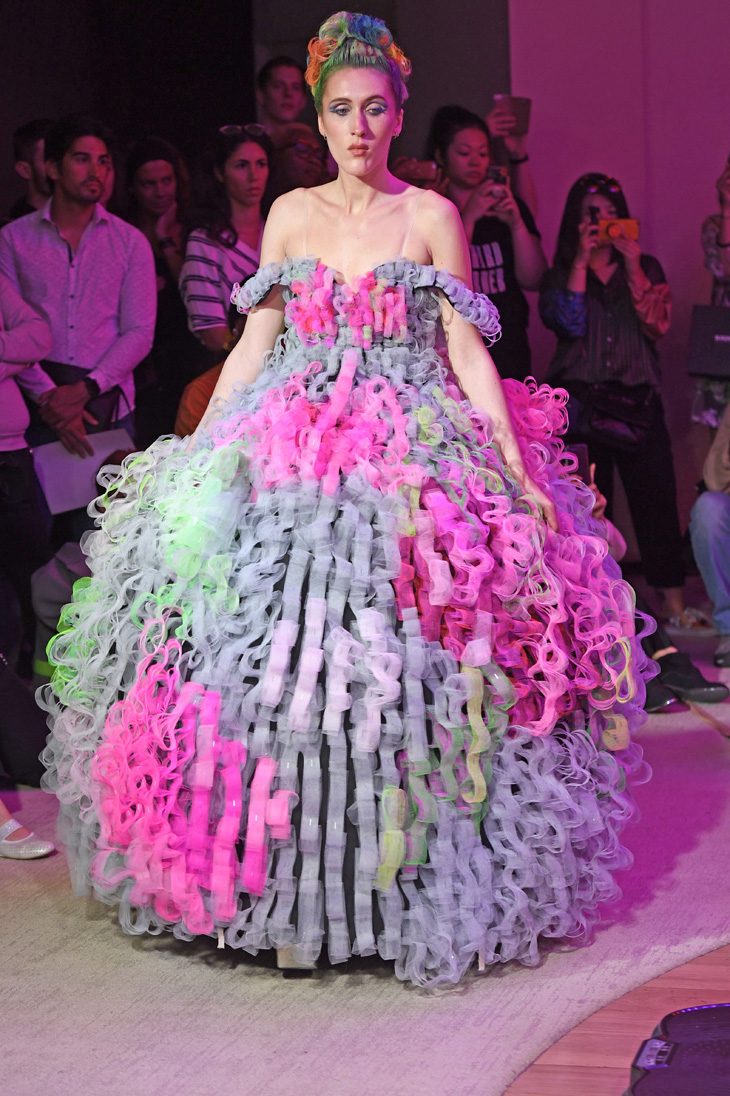 Discover Flora Miranda's Fall Winter 2019.20 LaLaLand Haute Couture Collection, inspired by overdrawn feminine shapes of online-Avatars in the 90s, presented on Monday July 1st, during the ongoing Paris Fashion Week.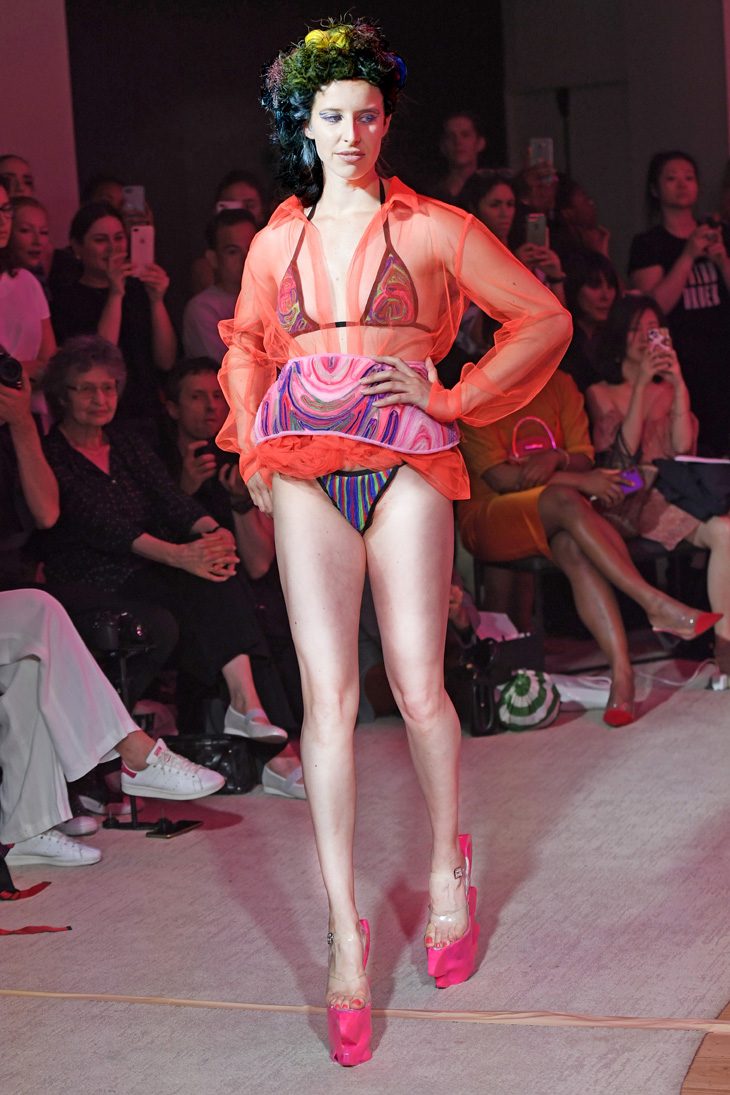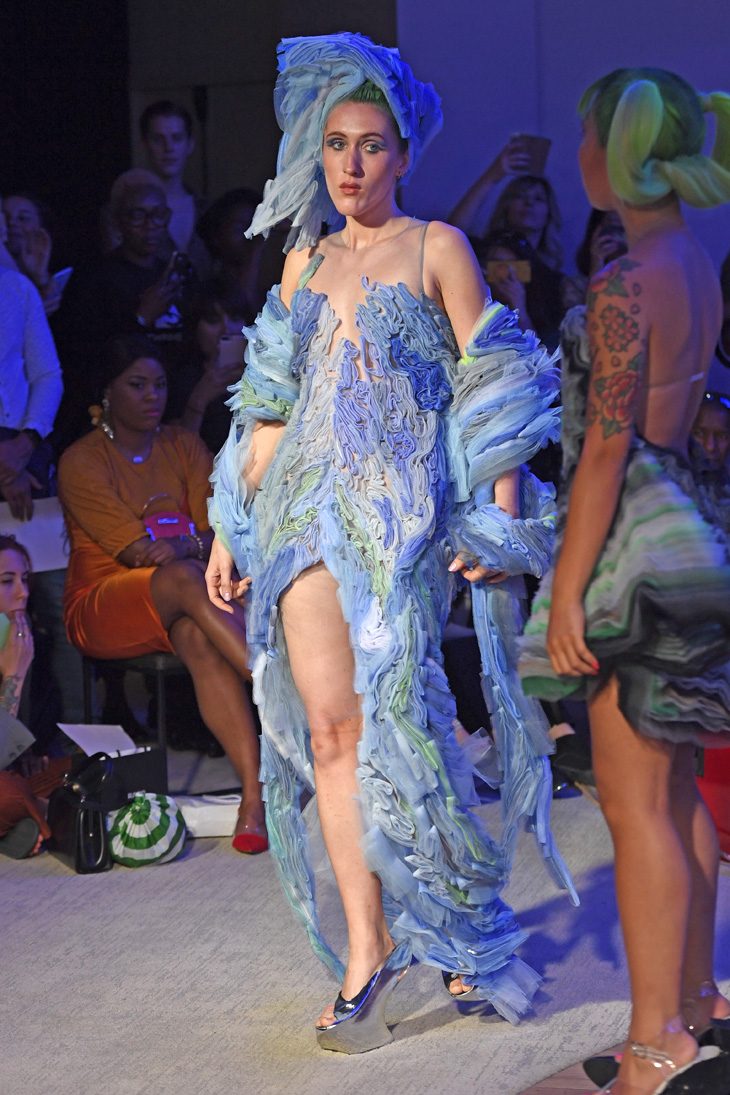 "The designer has made it her duty to research the internet and come up with astonishing collections, discussing developments in technology, while developing new technologies herself. The upcoming collection is part of a process of teaching computers how garments work: in this specific work Flora Miranda teaches machines what erotic clothing is, covering different niches of human sexuality.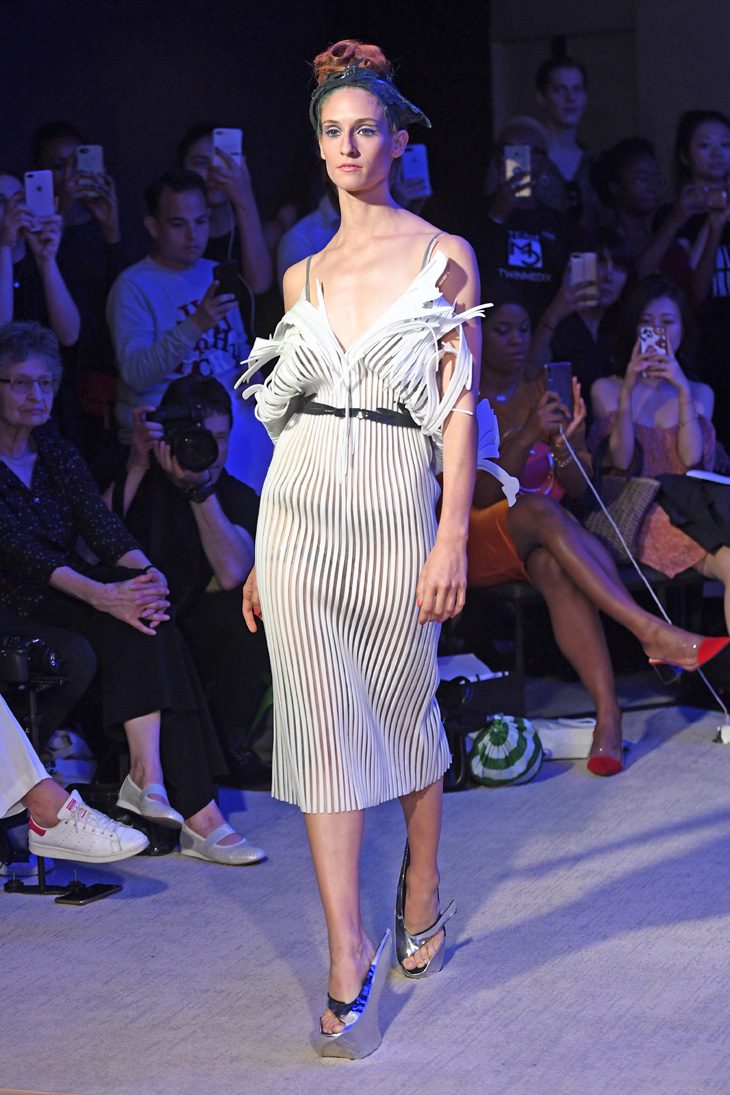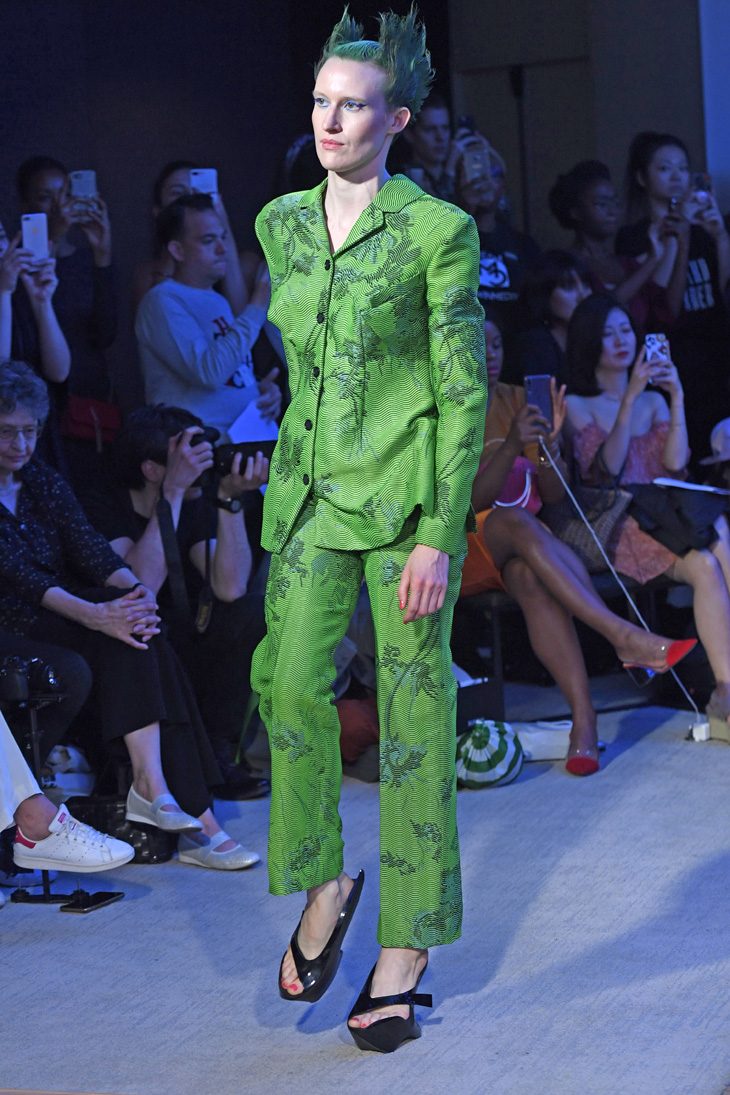 The collection presents her work-in-progress, the status quo of her research on erotics, machine-learning and the internet. In the progress of developing the collection, Flora Miranda is currently establishing a database for a creative computer, from which the computer can gain information about how different kinds of garments work, how they translate on the body and what they express.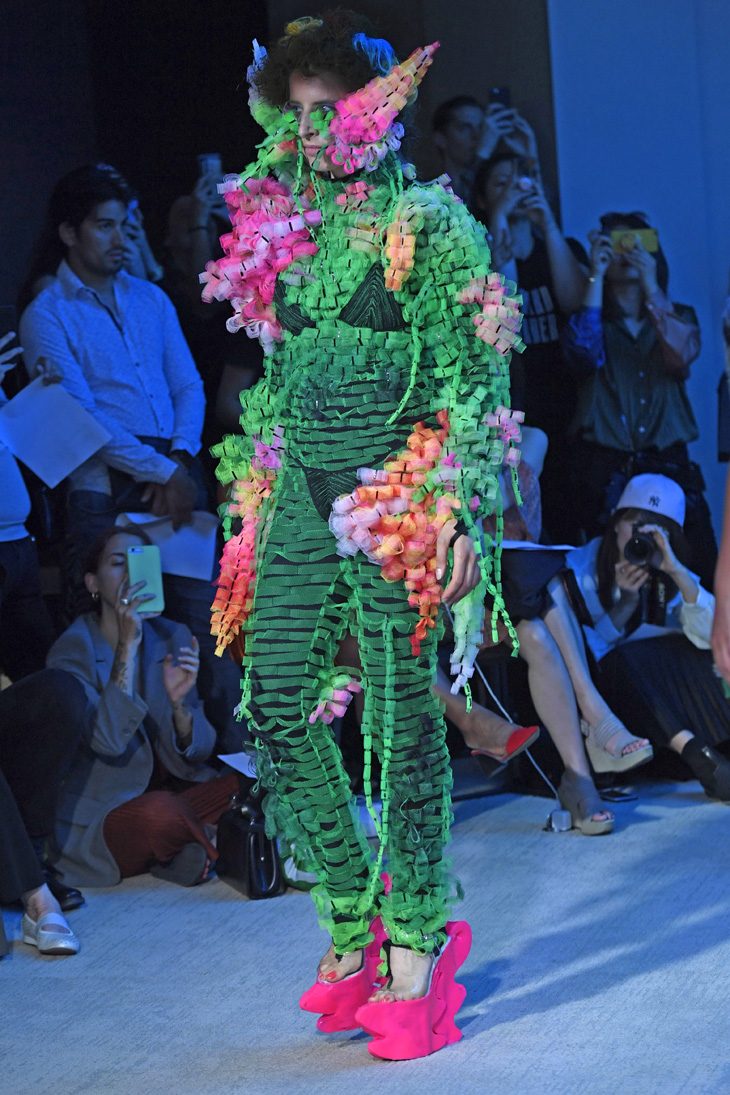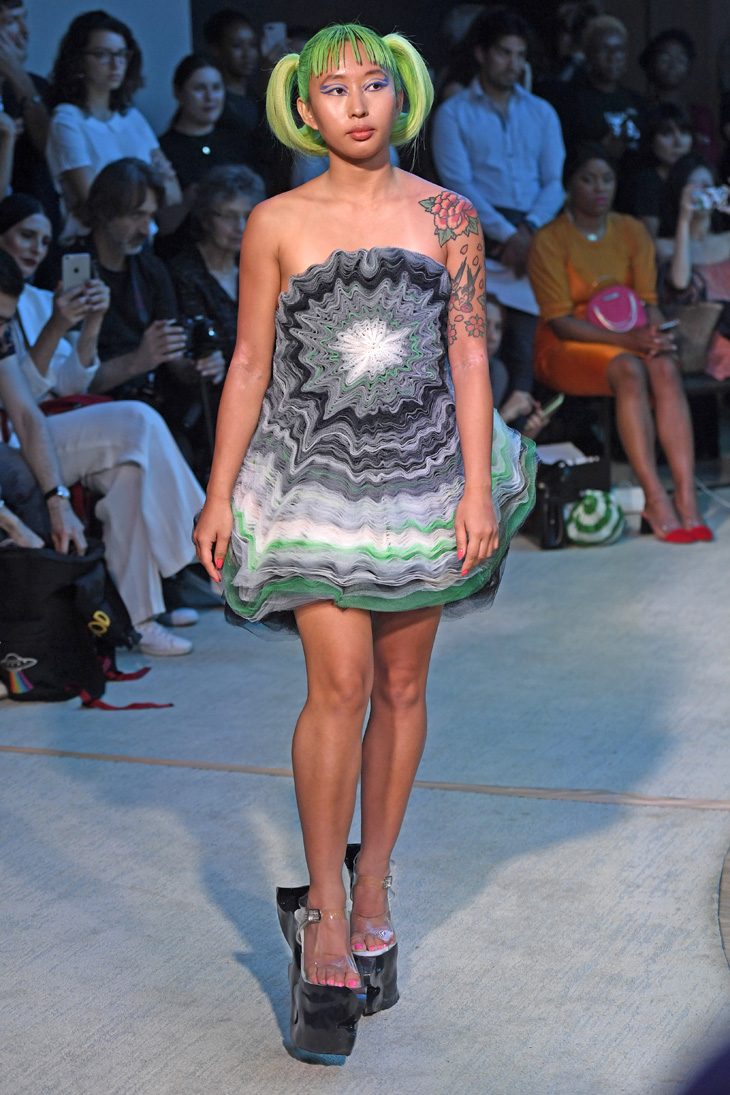 Although she questions the gender roles behind the Avatars, the image of the ideal woman – femininity intensified to an extent, where there is nothing left but breast, backside and legs – intrigued her and inspired her to play with feminine erotics in her collection. Each piece in her current work portrays a different woman with her own erotic identity – varying from romantic and flirty to cyber-aesthetic and bondage looks. The shapes change with each dress, as Flora Miranda designed them specifically to reference a certain type of sexual identity. Those identities are partly categorised in a way she has put them into the database, teaching the computer about feminine eroticism."
Images Courtesy of © Totem Fashion / Flora Miranda