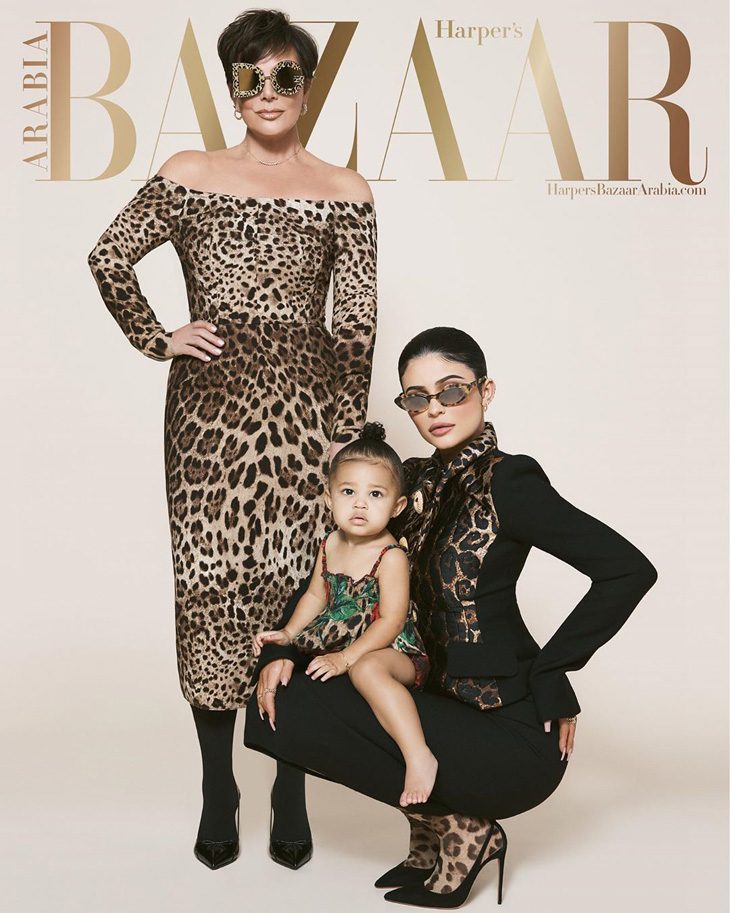 Harper's Bazaar Arabia features reality stars Kris Jenner & Kylie Jenner on the cover of their July August 2019 edition lensed by photographers Morelli Brothers. In charge fo styling was Gemma Deeks, with art direction from Jolie Wernette-Horn. Beauty is work of hair stylist Andrew Fitzsimons at Bernstein & Andriulli and Jorge Serrano at The Only Agency, and makeup artists Etienne Ortega at The Only Agency and Hrush.
"The message is about love, Kylie and I have a bond that we are very blessed with and we really make the best out of every single day. We're also lucky enough to work in the beauty business, and I think so many women in the Middle East who have written to us and are fans of the show, they always have such wonderful things to say. But the message is very clear that women there are extremely interested in beauty. That's really exciting to me! Something that I learnt from my mother is that it's really about how you present yourself to the world. Loving yourself and your family makes for an ageless experience. Sometimes I simply don't feel 63 years old. And I think it's all about who I surround myself with and how I put myself together. You feel good from the inside out." – Kris for Bazaar Arabia, on being role model to Arab women.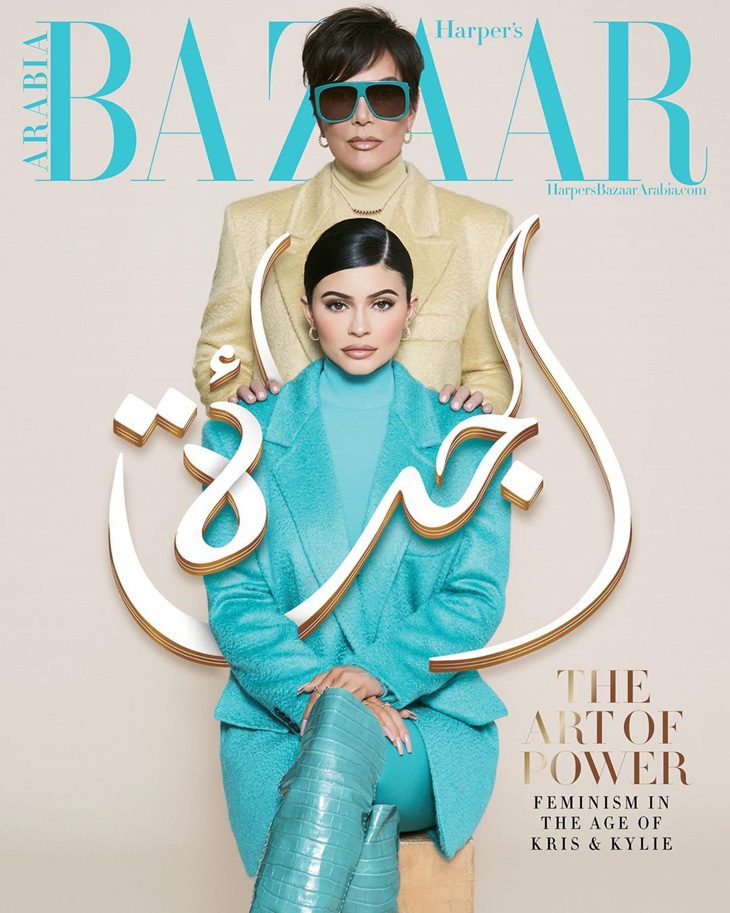 "I really believe in female empowerment, but I want to inspire all people – no matter what age or gender – that you can succeed. I love inspiring people to start working a lot harder at a young age. Follow your dreams, you're never too young. Mentally, for me, I try not to focus so much on being a role model and still be myself. But I do understand how many young women look up to me and that I have to think about everything that I put on the internet, or what example I want to set for my daughter. Especially now that I've had her, I think about that a lot more." – Kylie for Bazaar Arabia. on being role model to Arab women.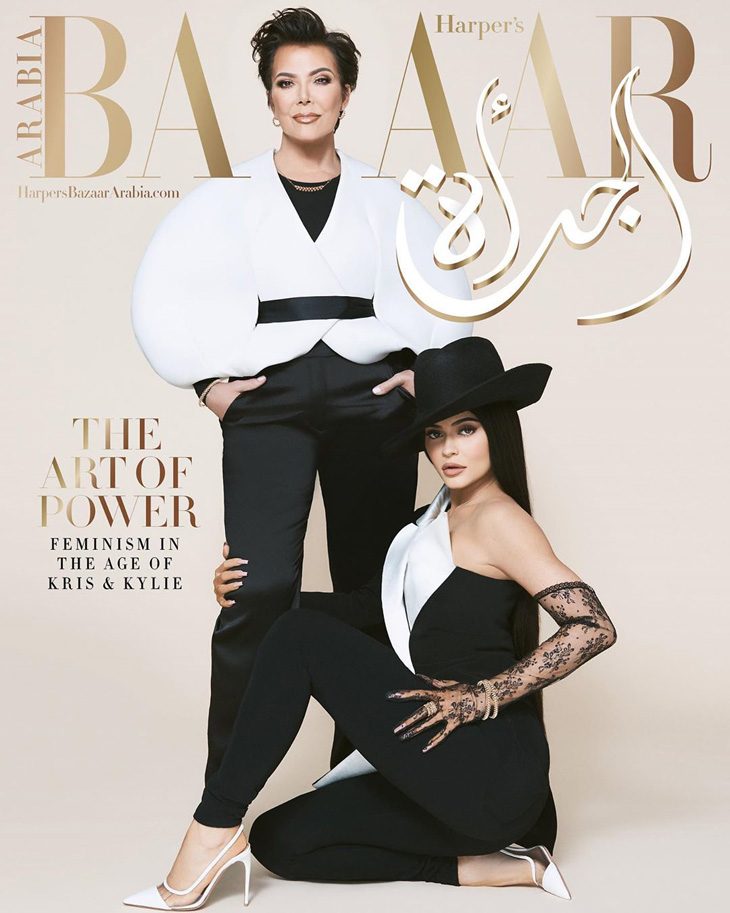 Photography © Morelli Brothers for Harper's Bazaar Arabia – www.harpersbazaararabia.com