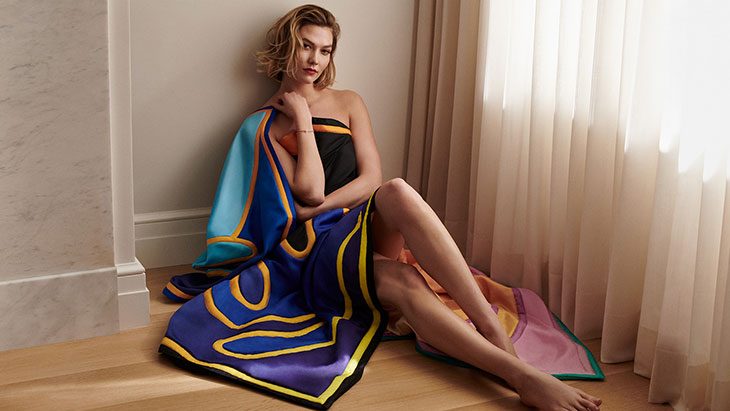 Louis Vuitton has collaborated with the Los Angeles-based artist Alex Israel on a textile collection for For Fall-Winter 2019 season. Featuring Israel's signature vibrant pop aesthetic, the collection is modeled by supermodel Karlie Kloss.
The new eight-piece collection features scarves, shawls, blankets and a bandeau.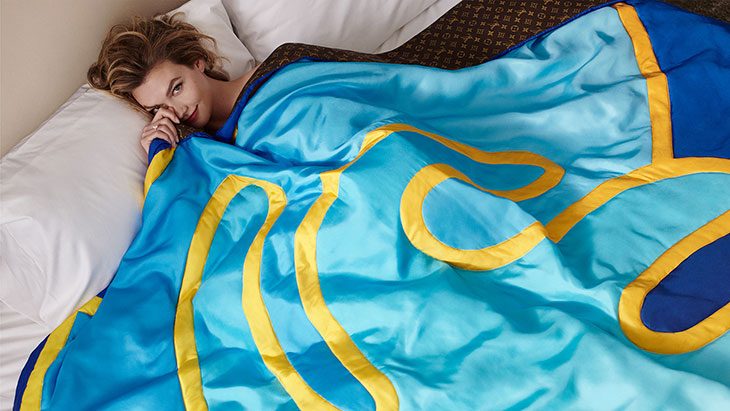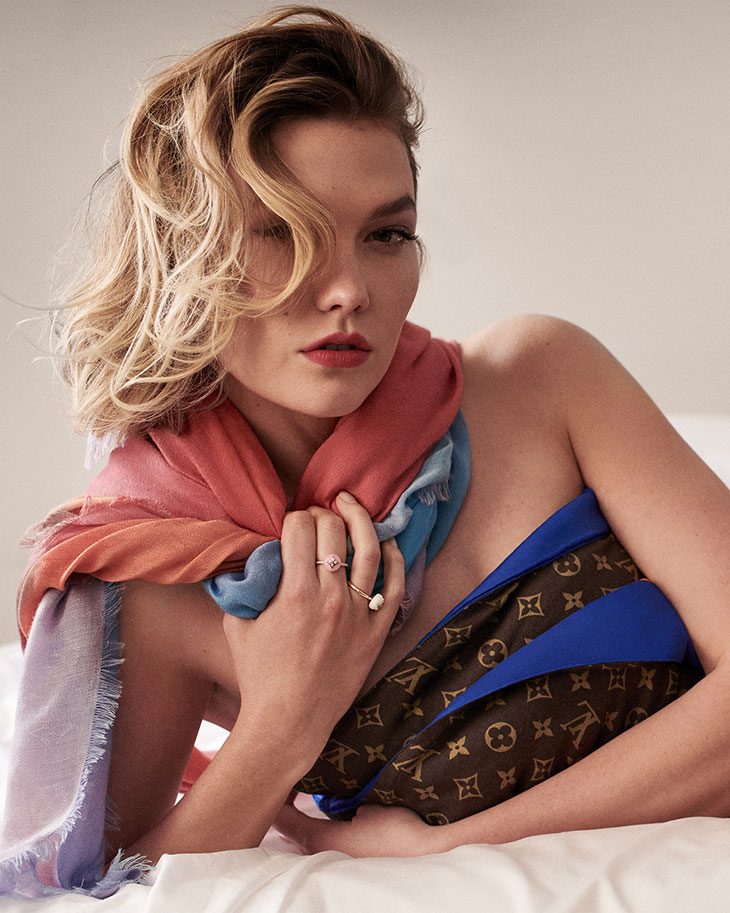 Vibrant and playful, Alex Israel's iconic wave painting has been recreated in padded silk for Louis Vuitton's latest textile collection.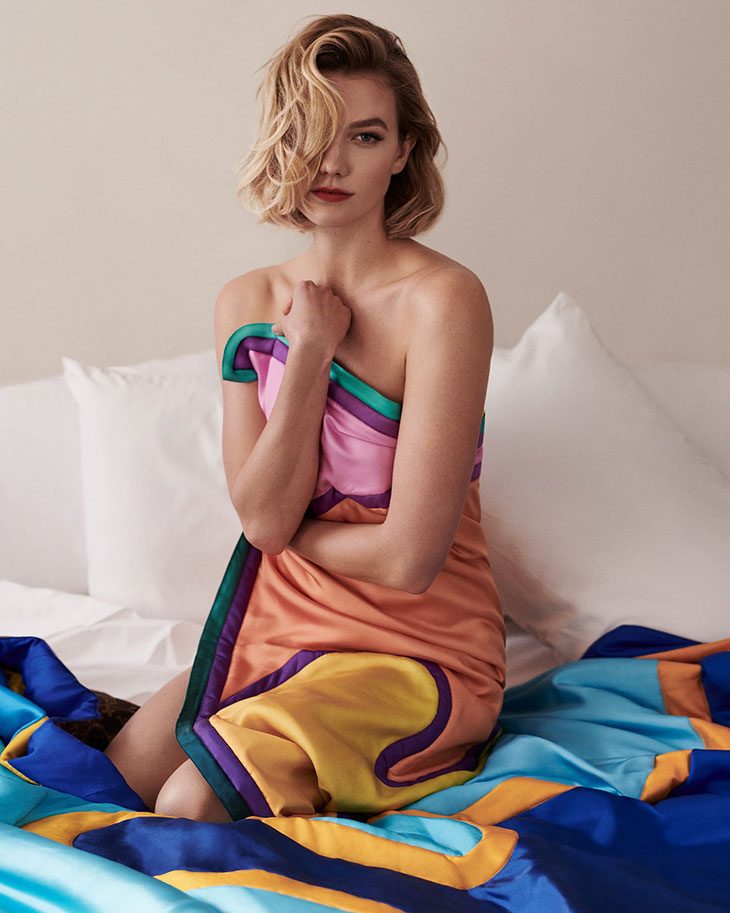 The Louis Vuitton-Alex Israel Textile Collection is available in select stores as of 28th June 2019.