Metallic clothing is in but how do you pull it off during the day without looking like a lamp? Continue reading to check out tips from DESIGN SCENE Magazine fashion editors on how to handle the metallic trend.
One of the hottest trends to hit the fashion runway in 2019 is metallic clothing. When styled right, wearing metallic clothing and accessories can add a taste of glamour to your wardrobe without coming off too flashy.
In this post, you'll discover eight tips about how to style metallics in refined style. Without further delay, here's how to add just the right amount of shine with metallics any time: day or evening.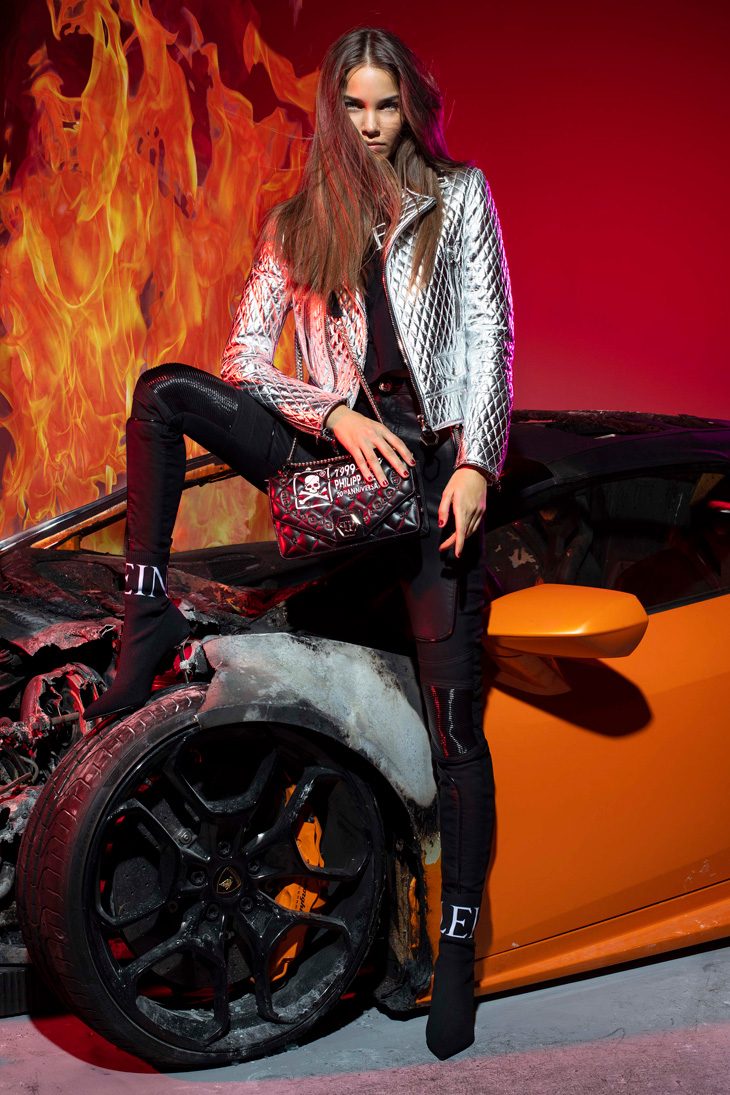 8 Tips for Rocking the Metallic Clothing Trend
Wearing metallic shoes and apparel can seem a little scary if you haven't worn them before. Especially when you're going for an elegant look. But it's actually simple to pull it off if you know how to style and contrast your metallic clothing pieces with non-metallics.
Knowing how to mix it up can give you a fashionable, trendy look that can be worn any time of day or occasion.
1. For the Office

You might think that wearing metallic clothing for the office is out of the question. That's because in the past, metallics were super shiny and only worn as evening wear. But how you pair your other colors with metallics can make your outfit looking professional without looking flashy. Try pairing darker tones like navy blue trousers or a black skirt with a top with a subtle shimmer. This can provide an elegant look to your workday.
Or try a light metallic camisole or shell under a blazer to make a more formal business statement.
2. For a Lunch Date
Meeting your family or an acquaintance for a lunch date? You can put together a nice look wearing metallic clothing without glittering like a disco ball. Consider a dress with a touch of metallic and slip on a pair of silver metallic heels or sandals. If you're dining at a fashionable restaurant and want to go more dressy, create a statement with a leather skirt and a soft pink or nude metallic top. The contrast of soft and metallic will help you pull the look off beautifully.
3. For the weekend
If you're strolling from place to place on a weekend, wear an outfit that provides comfort as well as style. A loose-fitting metallic blouse that's breathable with leggings or slacks and a pair of comfortable metallic boots or flats will make you look chic while providing comfort as you take on the town. If you're planning on being athletic or doing yoga, slip on some metallic sneakers and a jacket with metallic accents.
4. For a Night Out
For dinner and nightlife, almost anything goes with metallics. You can pump up the shine for the dance floor. A dressy silver or gold metallic piece looks great with a snug skirt. Add a pair of shimmering heels with a sexy metallic dress for some extra shine. Finish off the look with a pair of shimmering earrings or a bracelet–or both. Or if you're not comfortable donned in full metallic, mix it up with leather. A black or rose-toned cocktail dress with metallic accents and leather pumps or sandals and a clutch makes the perfect look for classy evening wear.
5. How to Style Metallic Accessories
Metallic accessories are a stunning way to give your outfit a touch of shine. Slip into a pair of open-toed silver or gold heels with a light silk top and tailored skirt or slacks for a chic and sophisticated look. Or add some sparkle to a basic black dress with a purse or handbag with metallic accents. Add a bracelet and earrings for some extra glitz. If you prefer denim, pick up a jacket with metallic accents with a matching tote bag. A silver ankle bracelet with a pair of denim shorts or skirt adds just the right amount of shine to a denim outfit.
Another great look is to make your accessories the star of the show by making it contrast with a solid black or dark blue jacket over a light t-shirt and a solid cardigan.
6. Make Your Look Shine with Stylish Separates
Many metallic hues can be mixed with an array of other colors easily. A great way of integrating metallics into your wardrobe is by using separates. For example, wearing a silver sequin spaghetti string top with a pair of skinny jeans for an evening out.
A tip: keep accessories subtle by adding a pair of silver teardrop earrings or gold hoops. Complete the look with a patent leather clutch and matching high-heeled pumps or sandals.
7. Soften Your Look with Muted Metallics
Think you can't have a soft and demure look wearing metallics? Think again. You'd be surprised how classy you can look when you wear muted metallic tones. Tailored slacks in a soft rose-gold tone with a matching soft rose gold pair of tailored slacks is a perfect look for the fashionista who wants to look feminine.
Nude sandals and a camel clutch and classic pearl necklace are the perfect additions to complete a softly stylish look.
8. You Can Go Bold
Want to go bolder? Then a shiny sequin cocktail dress is the way to go. Stay away from muted tones like pinks and opt for gold, silver or bronze. A pair of strappy sandals in gold, silver or bronze is a great way to complete the look. For a little less flash, throw a classic sweater over your shoulders. It will also keep you warm on breezy evenings.
How to Adorn Your Basics
Fashion experts use metallic adornments to embellish a simple look. For example, silver beads on a classic white sweater give an outfit that extra pop it might need. Metallic adornments can dress up a plain outfit or make a casual garment like a pair of jeans look a bit more dressy. To turn a day outfit into something evening-ready, swap out flats for stilettos or high heeled sandals and a cotton blouse for silk.
The Final Look: Metallic Clothing Trends Revisited
Now you know how to style and frame metallic clothing and metallic fabrics and accessories to add a touch of shine without being overly gaudy. Follow these eight tips for a sophisticated look that's elegant and classy for any time of day or evening occasion.
DESIGN SCENE magazine provides fashion news and tips for women who care about style. Explore our website to more fashionista advice.