The start of the summer time beauty season makes you feel often as a kid in the candy store. "What should I choose? Eye catching or toned down? Dark or bright? Well, I want all of it!" Whichever makeup trend you go for, make sure you stay true to yourself. Adjust the trend to your skin tone but also do not neglect the hair style. It is the perfect blend with your beauty regiment.
Adeam shirt
Ines Nunes earrings
COMFORT AND HIGH PERFORMANCE WITH THE PERFECT MOISTURIZER
Summer is a time of renewal, so these days you might be on the look out to bring something fresh to your every day beauty routine. For the July edition of DESIGN SCENE we focused on beauty and made sure to bring you a few helpful tips. We do hope this little list of ours will help you look great this summer but also throughout the year. It makes our skin feel suppler and it enables makeup to glide much more smoothly. There is another part, it's scent, whether natural or artificial it results in a familiar and often nostalgic anchor preparing you for the day ahead or putting you to bed at night.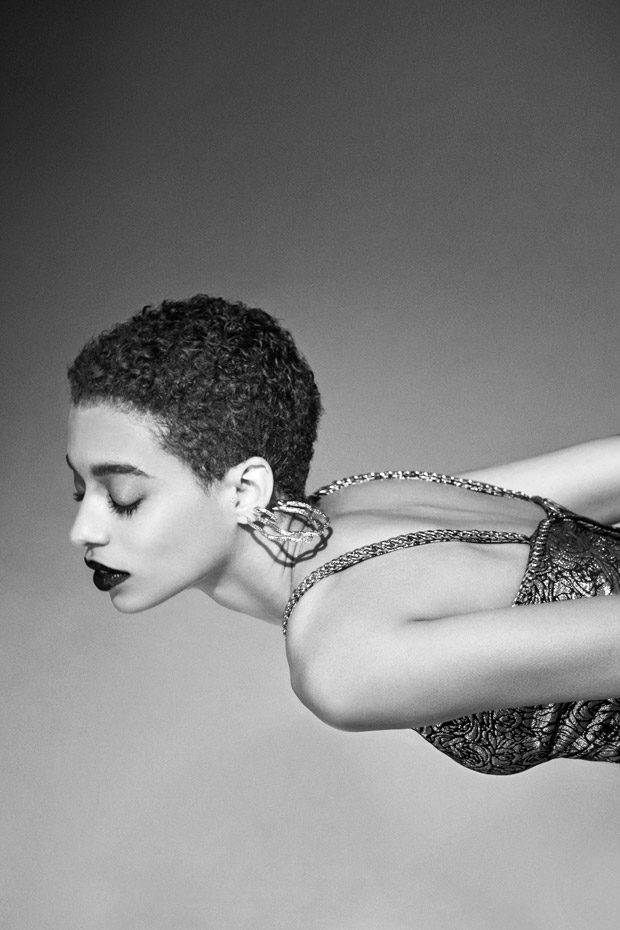 Philipp Plein dress
Aurélie Bidermann earrings
DKNY hooded dress
WXYZ Jewelry x Body Binds bra
Diana Broussard earrings
Paula Mendoza ring
DKNY hooded jumpsuit, trench and sneakers
Paula Mendoza choker
Ines Nunes earrings
Moisturizer has truly become a part of our daily lives, where using a basit but also good quality moisturizers is now engraved in our subconscious routine. At the same time it has become essential, and using of the same comforting. Moisturizer is something we apply on the daily, even few times a day even without thinking.
Basically these NIVEAS of the world our initial beauty routine and are pretty much the basic. But while these creams are our essential fallback option they can't do much more than that. To step up the game it is time to move on to the more active formulas. In battling the deep lines and wrinkles or even hyper-pigmentation the basic moisturizer wont do much. Enters the world sof hyaluronic acid, retonic acis to the ever wanted antioxidants. Most of these products repair damaged skin and allow our new skin cells to thrive.
FRESH FACE COMES WITH A SCRUB
Since in the summer months the bright sunlight is playing against your skin, you may want to change up your skin routine to ensure that your skin is well moisturized and has a healthy glow. Exfoliating your skin with a scrub made from coconut oil, salt, sugar and honey is a great way to get rid of dead skin cells, and can be used all over the body. You may also want to invest in a quality retinol cream to maintain a youthful look and get rid of blemishes, so you'll feel confident on the days when you want to wear minimal makeup.
DKNY jumpsuit
Ines Nunes earrings
Paula Mendoza choker
Zuhair Murad dress
I Still Love You NYC choker
Pamela Love earrings
LUSCIOUS LIPS AND SUNSCREEN
Moisturizing your lips daily during the spring can prevent peeling and dryness. After using a scrub made of almond oil, brown sugar and agave syrup on your lips to get rid of dead skin and smooth the surface of your lips, you can lock in the moisture with EOS lip balm. Lip balms from EOS are available in flavors like pomegranate, passion fruit and vanilla are available. The products also contain vitamins A and E and shea butter to improve the health of your lips.
Even if you slather on the dermatologist recommended bucket of sunscreen daily and tirelessly reapply every couple of hours, most likely, you're still not protecting your skin as well as you should from the sun's damaging UV rays. According to Margaret Brown Tanzi, London based dermatologist, and associate clinical professor in the department of dermatology at London Medical Centre, the primary area of the body people tend to save on sunscreen is, shockingly, the lips. "People forget to protect their lips," notes Brown. "Skin cancer in this area can be particularly dangerous, which is why its important to get lip balm with SPF."
Puma hoodie
Paula Mendoza bracelet with attached ring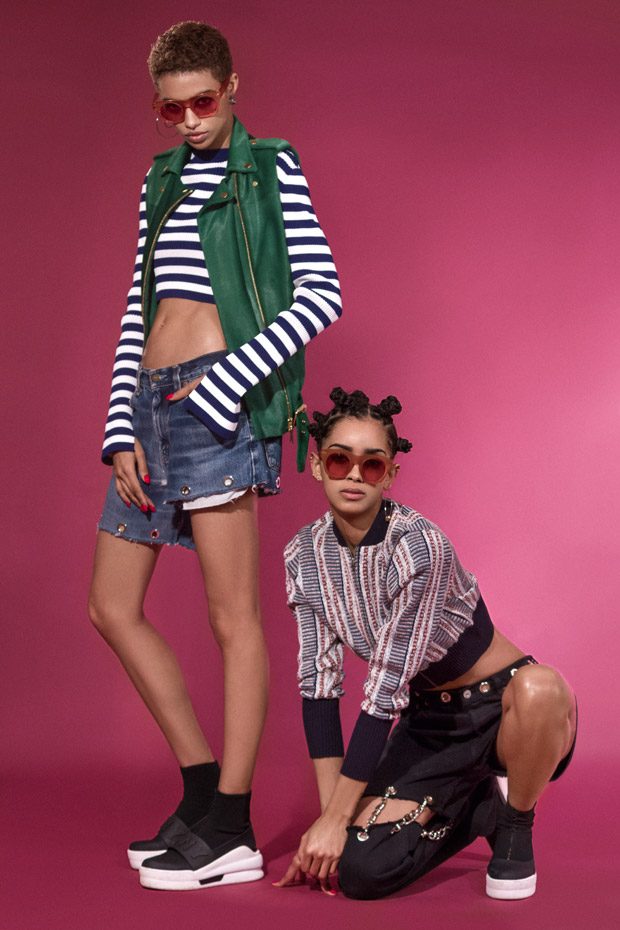 On Jourdana (left)
Kuho cotton (navy and white) sweater
Beau Souci denim shorts
Shahista Lalani jacket
By Boe earrings
DKNY sunglasses and sneakers
On Ashley (right)
Kuho cotton (multicolor patterned) sweater
Beau Souci jeans
Dinosaur Designs hoop earrings
DKNY sunglasses and sneakers
Victoria Hayes dress
Rag & Bone jeans
Aurélie Bidermann choker necklace
Diana Broussard necklace
Haarstick Jewelry ring
No. 21 shoes
HEALTHY HAIR
It's essential to have great looking hair in spring, since you'll likely be outdoors more often. Rinsing your hair with apple cider vinegar can help preserve your color or highlights, and removes dandruff from the scalp. You can also create a hair mask from shea butter and olive oil to get rid of frizziness. Spring is also a great time to get a new haircut or simply get your ends trimmed so that your hair is neat and fashionable.
We all know that conditioner is integral when it comes to giving your hair the kind of moisture it needs to thrive. However is conditioner alone enough when you're trying to nurse your damaged hair back to health?
WXYZ Jewelry x Body Binds bra
Diana Broussard earrings
Kuho bra top
Philipp Plien leather jacket
By Boe earrings
Haarstick Jewelry rings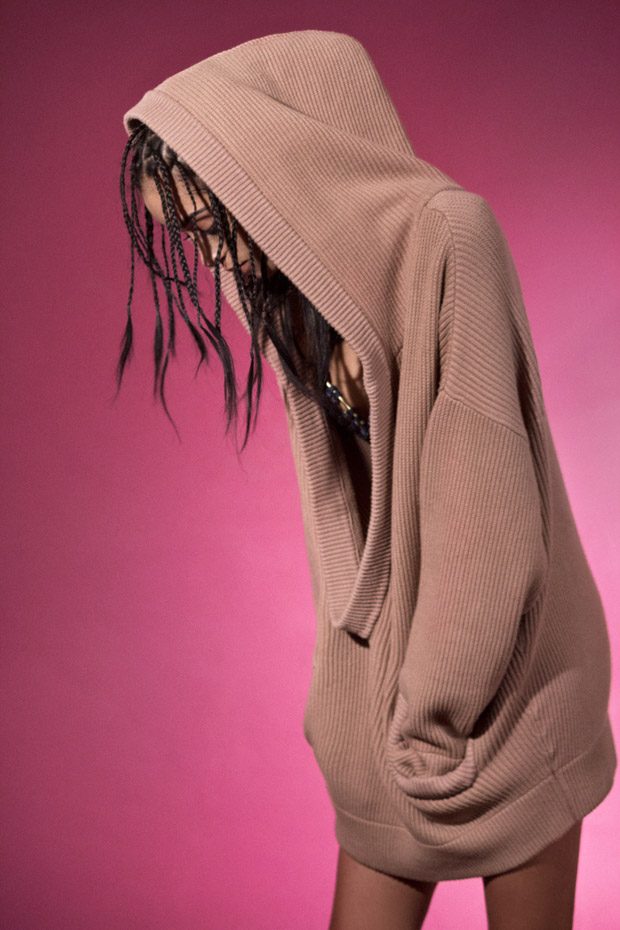 DKNY hooded dress
WXYZ Jewelry x Body Binds bra
Diana Broussard earrings
Paula Mendoza ring
According to New York City dermatologist Kathleen Bailey that is hardly the case. While conditioning is a very important part of maintaining hair health, she says it's not wise to avoid shampooing altogether. "Shampooing cleans and removes dead skin, oil and buildup. The key is using a shampoo that is formulated for both scalp and hair and contains nourishing ingredients." This is especially important for people who also struggle with dandruff, as shampoo helps keep flakes in check "by ridding the buildup of yeast, which are a big factor in dandruff."
These tips will make spring an even more enjoyable season for you, but of course, you can use them all your round to continue looking your best.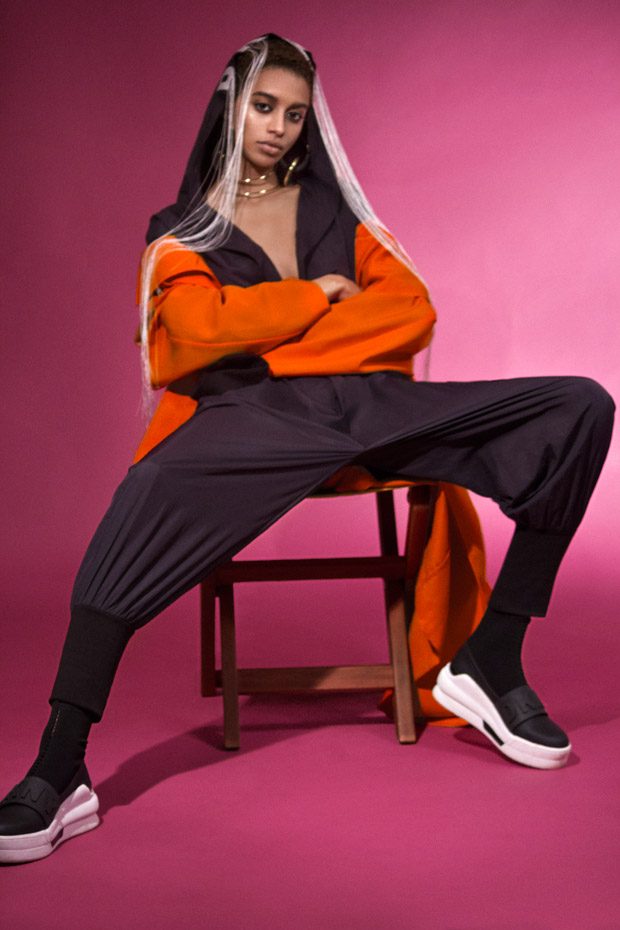 DKNY hooded jumpsuit, trench and sneakers
Paula Mendoza choker
Ines Nunes earrings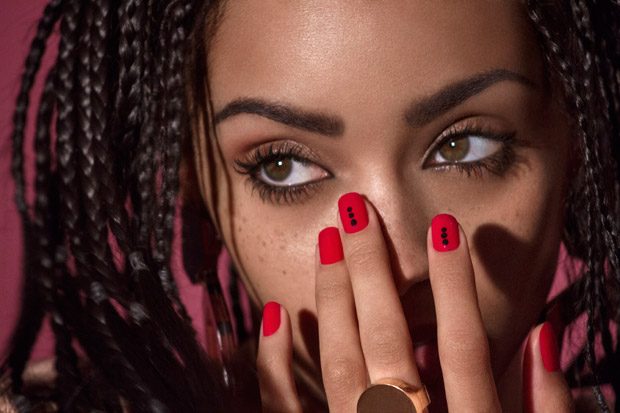 Diana Broussard earrings
Paula Mendoza ring
Adeam dress
Puma hoodie
Paula Mendoza rings
Maya Eigel shoes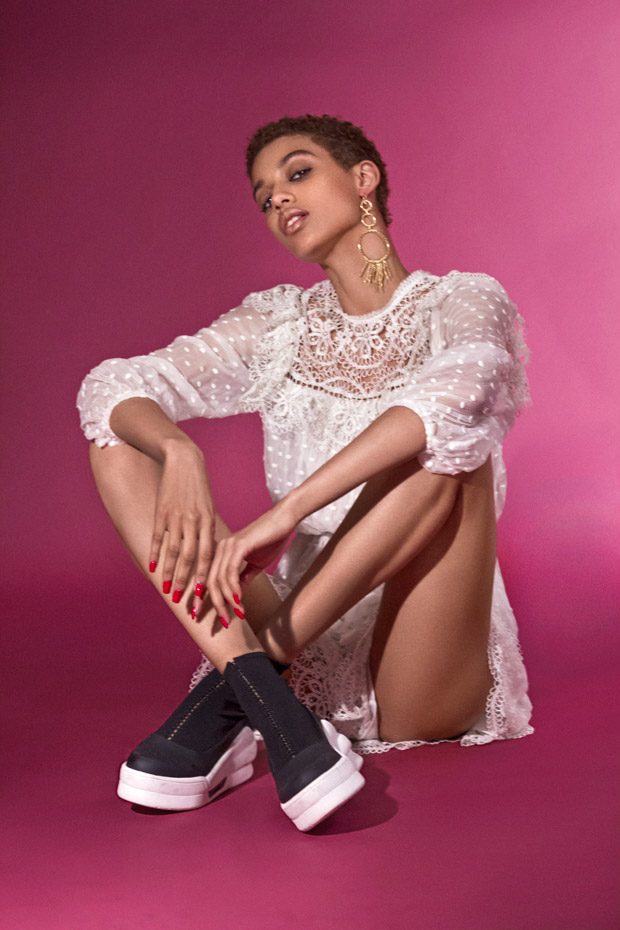 Zimmermann romper
DKNY sneakers
Aurélie Bidermann earrings
Adeam shirt
Ines Nunes earrings
Kuho bra top
Philipp Plien leather jacket
By Boe earrings
Haarstick Jewelry rings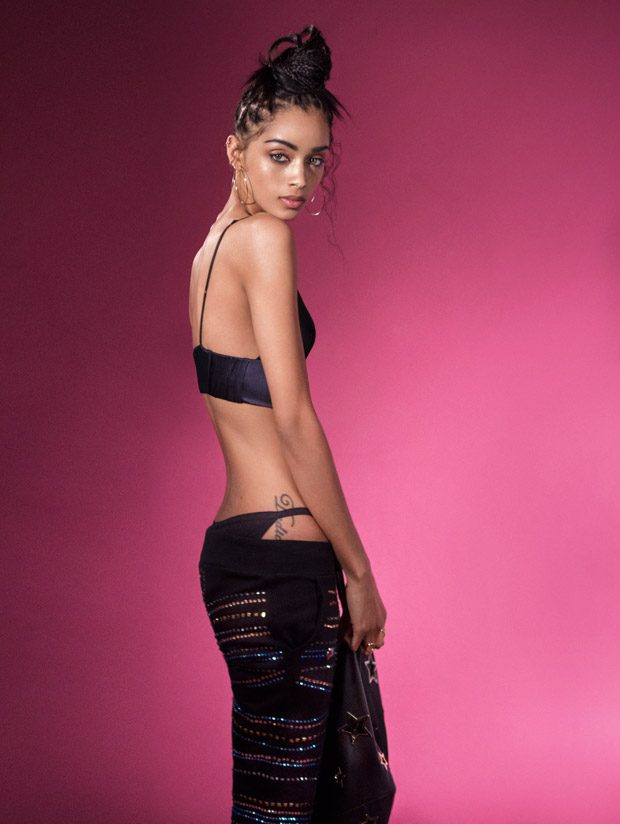 Kuho bra top
Philipp Plein tracksuit trousers and leather jacket
Victoria Secret v-string underwear
By Boe earrings
Haarstick Jewelry rings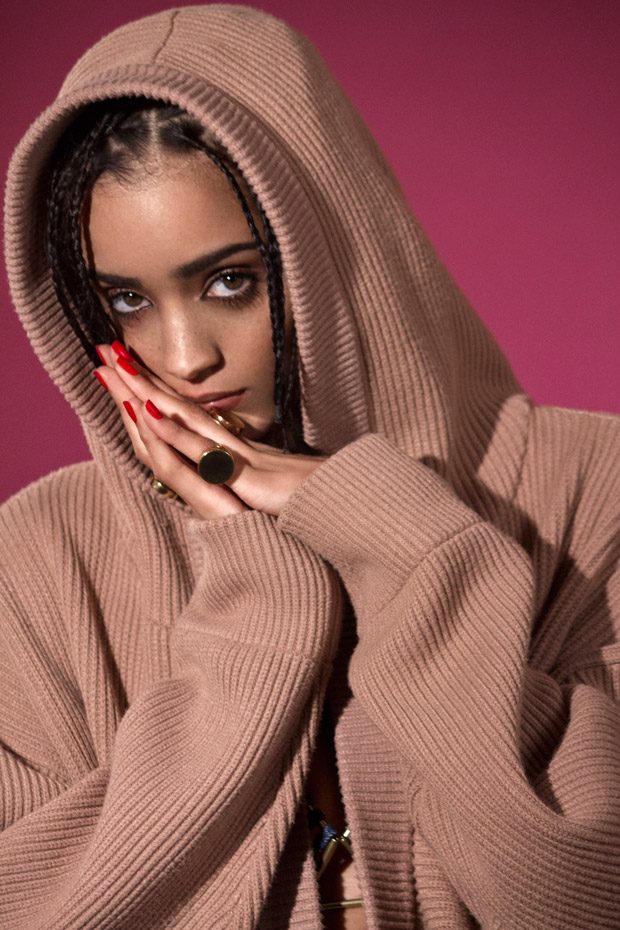 DKNY hooded dress
WXYZ Jewelry x Body Binds bra
Diana Broussard earrings
Paula Mendoza ring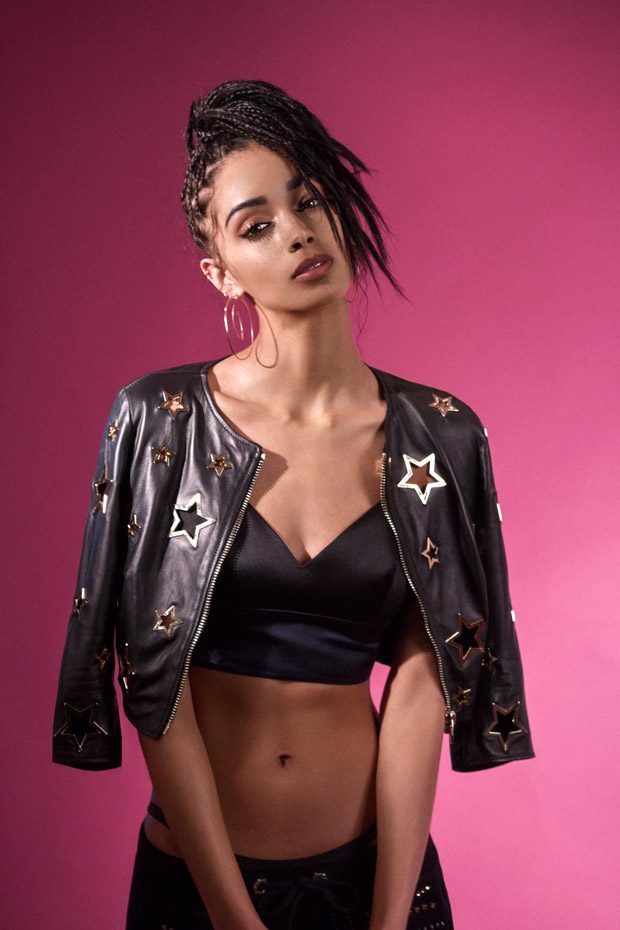 Kuho bra top
Philipp Plein tracksuit trousers and leather jacket
Victoria Secret v-string underwear
By Boe earrings
Haarstick Jewelry rings
Photographer – Itaysha Jordan
Stylist – Suzette Selman
Makeup – Emi Koizumi
Hair – Niko Weddle
Gifs – Jason Paluck
Manicurist – Michelle Matthews using MAC Cosmetics
Models: Jourdana Phillips @ MAJOR & Ashley Turner @SUPREME
Words by Ana Markovic