People do not often consider the quality level of the furniture that they end up purchasing. Buying quickly without thinking about the details can come back to hurt you in the long run. There are many benefits to purchasing quality furniture pieces. Fortunately, we have a guide for you that will help explain the importance of purchasing quality pieces of furniture and how you can benefit from it.
One of the best things about purchasing quality sofas is that you can pass them down in your family. You can either give them to your children or make it a family heirloom.
Fortunately, we have a guide for you that will help explain the importance of purchasing quality pieces of furniture and how you can benefit from it.
Read more after the jump: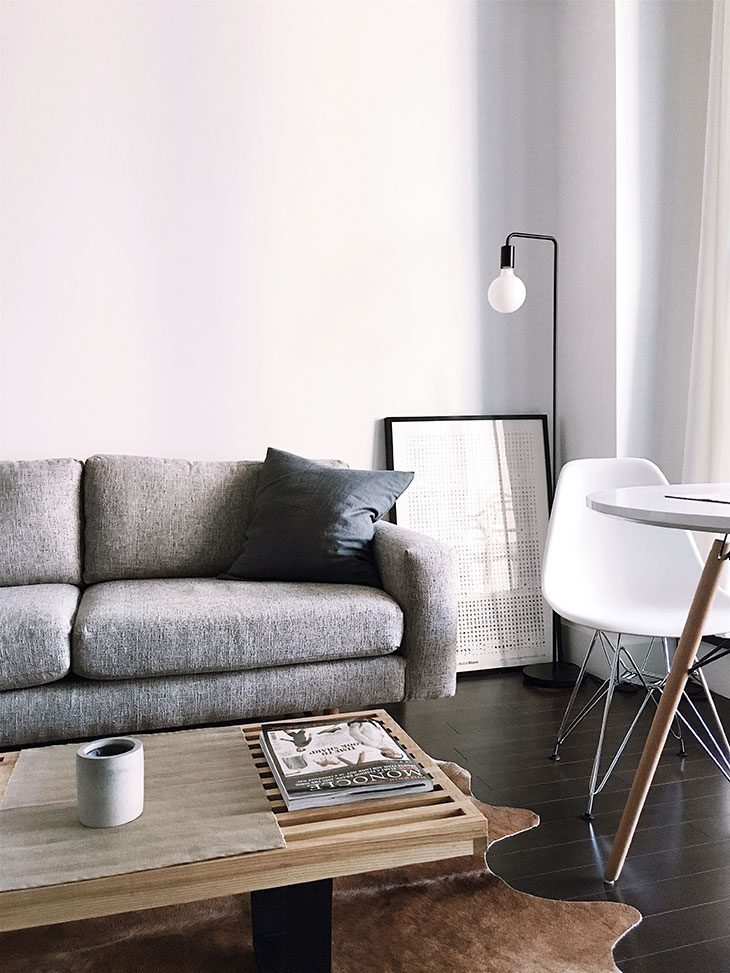 It will last longer
Cheap materials have a tendency to break fairly quickly. A commodity sofa that you purchase can end up breaking on your after using it too much. However, a quality piece of furniture will last for an incredible amount of time. It is worth your investment to put your money towards higher quality pieces of furniture. You will save money in the long run by not having to constantly replace cheap furniture.
Your comfort level will improve
It is no secret that we regain stamina whenever we rest on something comfortable. A poorly designed sofa can end up making you feel uncomfortable if you're sitting in it. Unfortunately, practicing poor posture due to the sofa's bad design can hurt your body and reduce your energy levels. Make sure that you purchase only the highest quality of sofa when you go furniture shopping. You'll thank yourself for it in the long run.
Purchasing local helps improve furniture shops
High-quality furniture pieces usually come from smaller shops that can be found in your local area. Unfortunately, larger businesses oftentimes overshadow these mom and pop shops and run them out of business. This means that you want to shop locally to support those businesses. While larger companies will end up carrying sofas that are decently comfortable, buying locally means that the shop owner will be able to produce more quality sofas. Make sure you do a quick Google search in your area to find local furniture shops and purchase from them.
Improved style
Everyone wants the perfect piece of furniture in their home. It can truly help bring out the best of the space that is provided for you. You will also have your neighbors talking about how talented you are when it comes to room design. Quality sofas can complete your living room and help enhance the visual style that you want to portray. Fortunately, there are dozens of high-quality furniture styles available that you can choose from.
It will keep your guests comfortable
No one likes to sit on an uncomfortable sofa. It is almost a taboo to invite over your guests and have them sit on something that hurts their back and promotes bad posture. Having a quality sofa in your home will help your guests feel comfortable whenever they come to visit. They will most certainly talk about the pleasant experience they had with their friends.

Reduces waste
As mentioned previously, many cheap sofas, end up on the curb for the trash man to pick up. This can be a problem for landfills. Unfortunately, sofas take years to break down. This means that they are sitting out there in the landfill and taking up space. Purchasing a quality sofa means that it will not be replaced anytime soon. You will have a quality sofa that will take care of your family for many years to come. You can always sell the sofa whenever you want to buy a new one.
U.S. made
Similar to the previous point about shopping, local, purchasing a quality sofas in the U.S. helps our economy. We encourage everyone to purchase items that have been built in the United States. We spend too much of our hard earned money on buying cheaper sofas from foreign countries.
You will ride out trends
People always purchase furniture whenever it is trendy. They want their house to look like a certain style that is popular. Unfortunately, trends come and go fairly quickly. Purchasing a quality sofa with a regal design will outlast any popular trends. Make sure to get a sofa that speaks volumes about your specific tastes.
Quality is incredibly important. It ensures that we are comfortable whenever we sit on our sofas and creates a style that speaks volumes about our designer skills. However, purchasing cheap sofas can end up costing you more money in the long. There are so many benefits to purchasing quality sofas over buying cheaply made ones. Use this guide to help educate yourself on quality sofas and be sure to shop from your local furniture store.