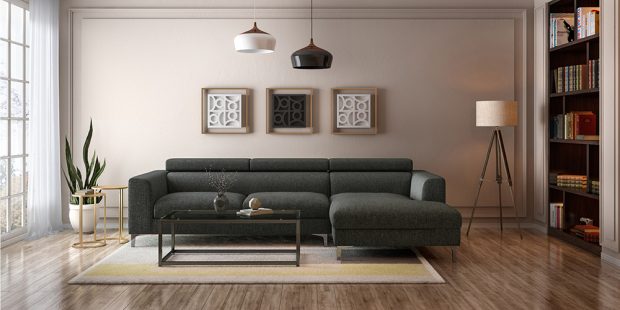 Regardless of whether you are brightening a solitary room or are anticipating outfitting a whole home or office, contemporary furniture gives you freedom to create a comfortable living space. No doubt, a sofa is a vital pieces in your living room, a piece of furniture you are to spend most of your free time, whether relaxing or entertaining. Then why not choose the best possible sofa for your home?
Be that as it may, you need to select a sofa most suitable to your daily needs as well as the size of your apartment. Before purchasing have in mind your requirements as well as the size of your living room, with that in mine visit the store or online web store to do you research. Only buy from web stores with very detailed description of the size, material and features, when it comes to advance sofa design at Urban Ladder is a good example of a well maintained online store. They are providing the best and latest quality of the contemporary sofa designs, a site you are purchasing from should not leave you with any type of issues after purchasing, but it should also guarantee a quick and secure delivery of your purchased furniture piece.
There are different outlines of contemporary sofas on the market today and you can choose as per your requirements. Make sure you select the best texture and design, while choosing your dream couch.
To help you along the way we selected a few important points for you by which you can select the best sofa for your home. Take a look below and find our best design sofa tips: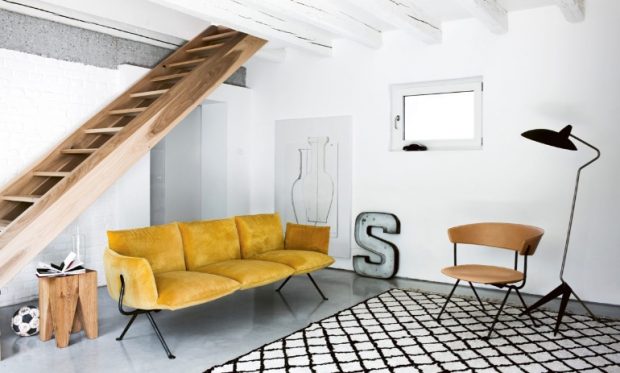 Sofa coming from the Officina collection designed by Ronan and Erwan Bouroullec for Magis. Photo courtesy of Magis.
THE DESIGN OF YOUR SOFA
Designer Sofa can be a true masterpiece, but it also comes at a hefty prices, so make sure to keep in mind the shape of the outline and measure in advance the spot you selected for your drawing room, living room or salon. The shape itself should no doubt fit the layout of your room, you don't want to have difficulties getting to your sofa, or this piece of furniture taking most of the space.
DESIGN SOFA LASTS FOR A LIFETIME
No doubt most of us buying a sofa would like to keep the piece for a few years, this hefty piece of furniture can stay in your home for more than a decade. Often refurnishing the sofa may have this piece last for a few generations, some designer sofa pieces can also increase in price over time. If you purchases a custom sofa from a young designer, who is promising in his field, his furniture designs are likely to become in demand and therefore far more precious.
But also make sure the design actually allows you to use the sofa daily, whether it's just for sitting in your salon, for relaxing while watching TV or for any other reason. Therefore you should buy a sofa accordingly, however if you have no spare guest bedroom in your home opting for a sofa-bed is always a good ideas. Unless, you are not a fan of guests and family sleeping over.
SELECTING THE RIGHT SIZE AND FABRIC
We already mentioned how important the size of your sofa is, no matter how much you like the design you have to choose the size of your sofa according to the space availability in your house. If you have a small house then prefer sofa cum bed with which you can use the sofa as a bed for your guests. The fabric itself should be comfortable to sit on, and it should have a cooling effect. No matter how lovely the design looks a low quality fabric which is to tear and stain quickly, make you feel even warmer in the summer will not satisfy your needs. Quite the opposite, after a while you won't be able to use the sofa, and you will quickly go on the lookout for a replacement.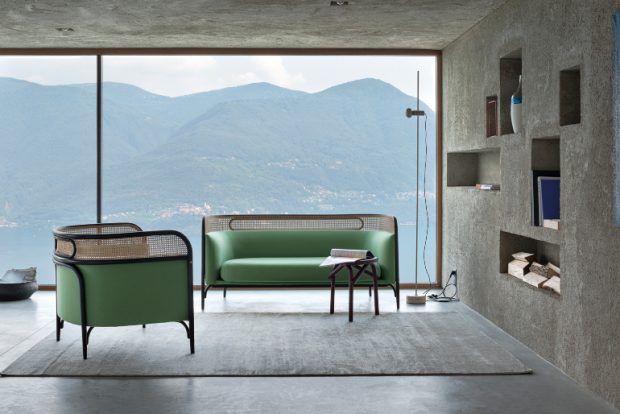 Targa sofa designed with accompanying chair designed by Gam Fratesi for GTV, Images courtesy of GTV
The colour as well is very important, a white sofa might look like a wonderful decor idea, yet no matter how often or rarely you plan to use the sofa white fabric is no doubt to stain and change it's colour over time. Make sure to select a fabric easy to clean and maintain. Leather and faux-leather sofas can be a very good choice, at the same time are much easier to clean than other materials. However if you are anti-leather, velvet materials are also a great furniture option. Bright velvet colours such as orange, green and blue are back in trend and are the coveted furniture piece of the season.
GET THE MOST OF YOUR DESIGN SOFA
Living room is not the only spot in your apartment for a sofa, if you live in a big home or have a large balcony a sofa can be a great outdoor furniture piece. Yet on this occasion you will have to select furniture specially designed for the outdoors. These furniture pieces as well vary in their price, however saving on your sofa might not be the best idea.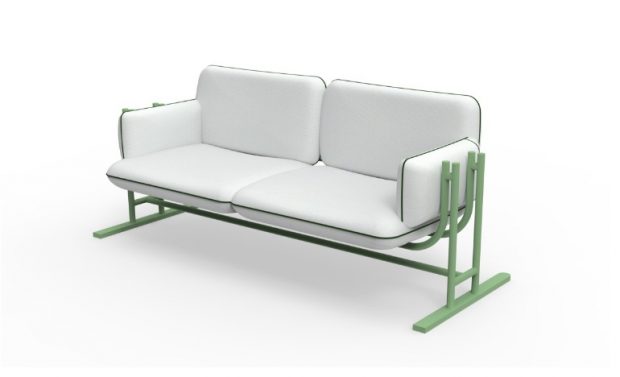 Swing sofa designed by Raw Edges for Richard Lampert comes with weather resistant upholstery. Photo courtesy of Raw Edges.
A solid quality sofa is to last you for many years, so investing overtime in a well designed piece will pay off. See a sofa as an investment piece, after the bed and mattress you are sleeping on this is a piece of furniture you are to use the most.