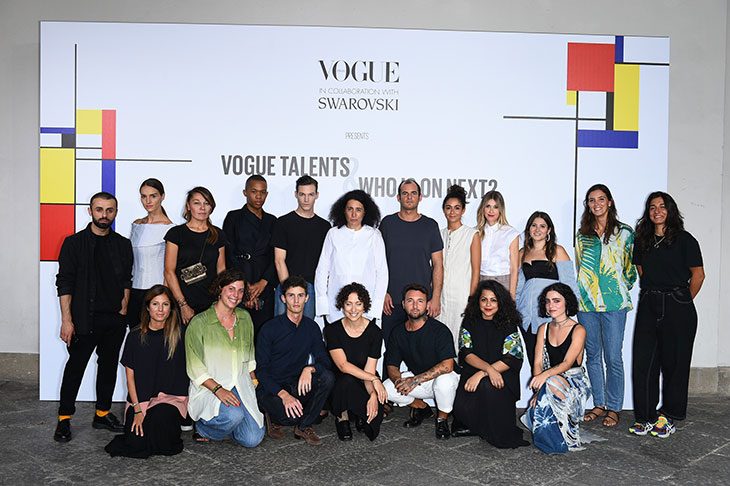 Vogue Talents, Vogue Italia's fashion talent scouting project, will celebrate its 10th anniversary during the upcoming Milan Fashion Week. A major exhibition, from 20 to 21 September, at Palazzo Cusani in Brera, will feature the creations of 70 designers who have made the project's history.
Talent is essential, but it's not enough. An idea must come at the right time, but more than anything it must be translated into practical form with courage, hard work, dedication, determination and constancy. Since well before scouting became fashionable and competitions and awards started to proliferate all over the world, Vogue Italia has been searching for talent – in fashion, in photography; these days in writing too – as one of its founding principles. Our task is to offer talented people an opportunity. Good timing and plenty of work will lead to tomorrow's success. – says Emanuele Farneti, editor-in-chief of Vogue Italia
Vogue Talents was founded in 2009 by the magazine's late Editor In Chief Franca Sozzani and head of Vogue Talents and Vogue Italia deputy editor for special fashion projects Sara Sozzani Maino.
Vogue Talents was created to support the new generation of creatives at a time when few people believed in talent. It's borderless and barrier-free, and it searches the world, because there's talent everywhere! Our mission going forward is to act responsibly and set an example that the world needs to change. – says Sara Sozzani Maino
The list of brands selected by Vogue Talents includes noteworthy names such as J.W. Anderson, Aquazzura, Giannico, Paula Cademartori, Arthur Arbesser, Simone Rocha, Bethany Williams and Sara Battaglia.