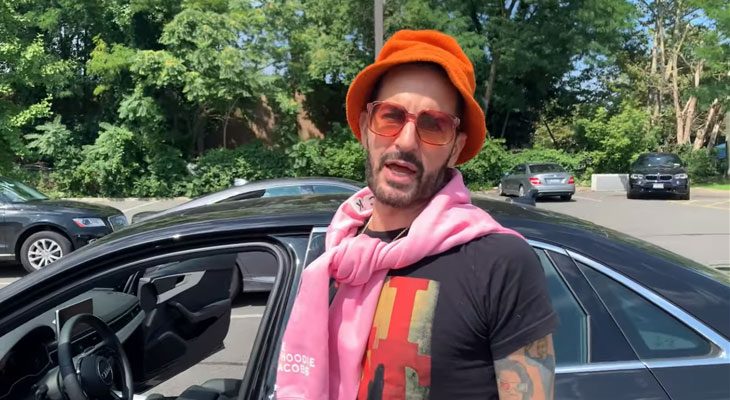 Marc Jacobs decided it was about time to learn how to drive. The American designer posted a video to the official Marc Jacobs YouTube account of him learning how to drive in a Home Depot parking lot.
My first driving lesson. No damages, no deaths! So far, so good. Thank you Home Depot for the use of your parking lot and @1.800.newbold for your time and patience. No time before I'll be driving my own Porsche convertible to malls, meetings, and supermarkets. – said Marc Jacobs on his official Instagram profile
Wearing an orange bucket hat, rose-tinted glasses, pink Lucy Peanuts x Marc Jacobs sweatsuit, and a pair of adidas sliders, Marc is mastering the basics in this driving course.
I take my driving lessons very seriously. My car shopping even more so. Who says you can't teach an old dog new tricks. – he added
After a successful ride through a parking lot, Marc takes us to the Porsche dealership to purchase his first car. Or as he said a 'mid-life crisis car'.
Watch Marc learning how to drive and goes car shopping in the video below: