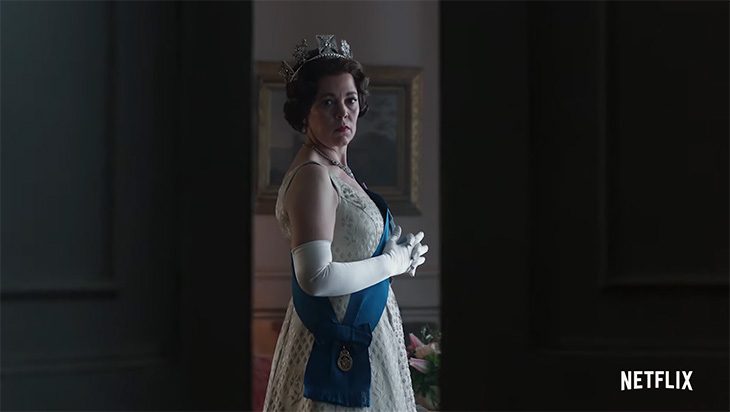 The long expected Season 3 of THE CROWN on NETFLIX finally got a release date along with the first video teaser starring OLIVIA COLMAN as the new lead playing Queen Elizabeth the II.
This is not Colman's first royal role, the actress won and deserved an Oscar for her performance in the role of Queen Anne in the critically much talked about The Favourite.
So far we know Netflix selected Tobias Menzies to play Prince Phillip, while the role of her sister Princess Margaret goes to the legendary Helena Bonham Carter. Bonham Carter while not an Oscar winner, was nominated in The King's Speech in 2011 and The Wings of A Dove in 1988.
Seaon 3 continues the story of Queen Elizabeth more than a few years after the end of the 2nd instalment jumping to the period of 1964 'till 1977 coming close to the election of Margaret Thatcher. We are also to see role of Prince Charles played by Josh O'Connor as well as Erin Doherty playing Princess Anne. Queen Mother's role is now coming to MArion Bailey while the Prime Minister Harold Wilson is played by Jason Watkins. It is alleged Season 4 is to focus heavily on the relation between Elizabeth and Margaret Thatcher with an intro into the political change coming with the finale of the 3rd season.
Netflix has released a showstopping teaser featuring Olivia Colman entirely emerged in the costume of the stately Queen Elizabeth.
Season 4 is already in the works and as confirmed it is to start the same cast as Season 3 with a shift in casting planned for Season 5 and the final Season 6.
"The Crown" returns for it's third season on Netflix on November 17th. See more images from Season 3 of 'The Crown'
Helena Bonham Carter in The Crown as Princess Margaret courtesy of ©Netflix
Tobias Menzies as Prince Phillip in The Crown courtesy of ©Netflix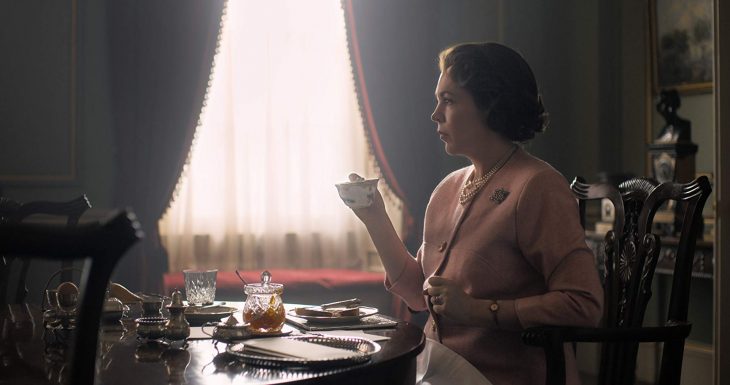 Olivia Colman as The Queen Elizabeth II in The Crown courtesy of ©Netflix