Kate Moss by Mario Testino
Acclaimed photographer Elliott Erwitt once said that photography "…has little to do with the things you see and everything to do with the way you see them." With this philosophy in mind, taking pictures has become a common habit of people all over the globe. With the presence of improved cameras and smartphones, creating a good photograph is a piece of cake. However, creating the professional quality photographs is limited to those who know exactly how to capture a scene.
In the world of fashion, a sense of capturing a great shot is necessary to show people how fashion evolves, since photography is one way of communication. With that in mind, here are the top fashion photographers of today who will mesmerize you with the way they capture photos and click the shutter.
Enter the world of fashion shots through the lenses of these top photographers:

Milan Van Eeten for Vogue Japan by Ellen Von Unwerth
ELLEN VON UNWERTH
If you want to see fashion in a submissive and quirky way, Ellen Von Unwerth is an expert. She was a fashion model for ten years, and became a photographer and director afterwards. Ellen is popular in capturing fashion and advertising photographs, and most of her works could be found in Vogue and Vanity Fair magazines.
HELMUT NEWTON
Pictures in black and white, images of women in cigarettes, and long-legged women who emanates a sense of eroticism – these made Helmut Newton popular among photography-enthusiasts. As early as 1950's, Newton already started working behind the camera, but became more iconic during the 1970's.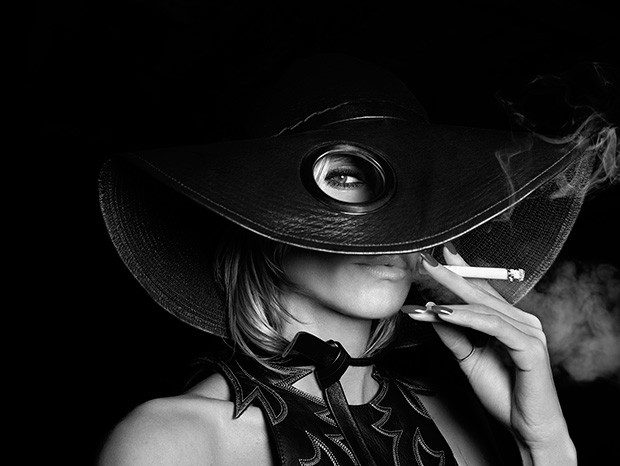 Heidi Klum For Hunger 10 by Rankin
RANKIN
John Rankin Waddell is not just an extraordinary photographer. He became one of the most famous men in fashion photography because he's keen to capture "real women" and make them look amazing in photos. He is also known for capturing Miley Cyrus and even the Queen of England. He created a name in the fashion industry with his magazine Dazed & Confused.
Also, don't miss our exclusive interview with RANKIN for D'SCENE print magazine by DESIGN SCENE.
MARIO TESTINO
When talking about capturing famous people for magazines, Mario Testino is one of the most well-known. From taking shots of famous models like Kate Moss and Lady Gaga to publishing his photographs in international magazines like Vogue and Vanity Fair, this man is very influential in the fashion photography industry. Not to mention that he is the choice of the Royal Family to shoot for public publication.

Testino who regularly works with top fashion brands such as Burberry and Versace, has also published a slew of fashion books including a series with his all-time muse and friend Kate Moss.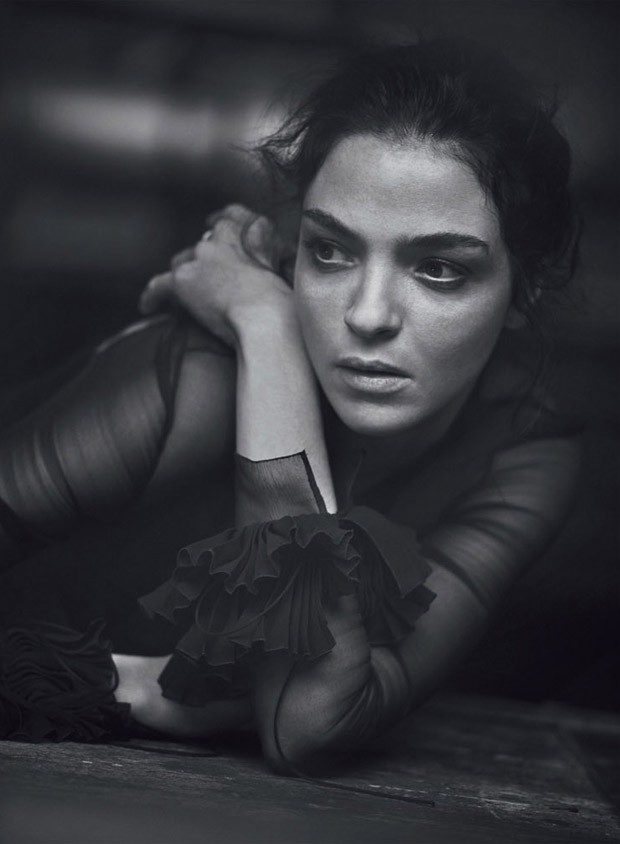 Mariacarla Boscono by Peter Lindbergh for VOGUE Italia
PETER LINDBERGH
Every photographer has their own style of capturing a good photo. Peter Lindbergh is well-known for his humanist approach. His idealism centers on the true nature of women; thus putting more emphasis on soul and personality. He stays away from the idea of retouching and perfection. Lindbergh also works with the famous international fashion magazines like Vogue and the Rolling Stone.
Emily Soto for DSCENE Magazine
EMILY SOTO
Known for her dream-like images, Emily Soto has caught the attention of the fashion industry. She won the "Best of Photography" award from Sigma. She provides workshops to new photographers to help them break into the industry.
Don't miss the latest cover story of DSCENE captured by Emily Soto
Final Thoughts
Fashion is an essential element of how styles are created. This is why in fashion photographs, one has to always look good. No matter how perfectly one wears a clothing item, the end result will not be satisfying if the photographer just simply presses the shutter. Taking the best shot requires immense skill, and professionals can make money by selling their photos online.
In a nutshell, being one of the best photographers in the world like the aforementioned photographers means making your photographs interesting and developing your own style.