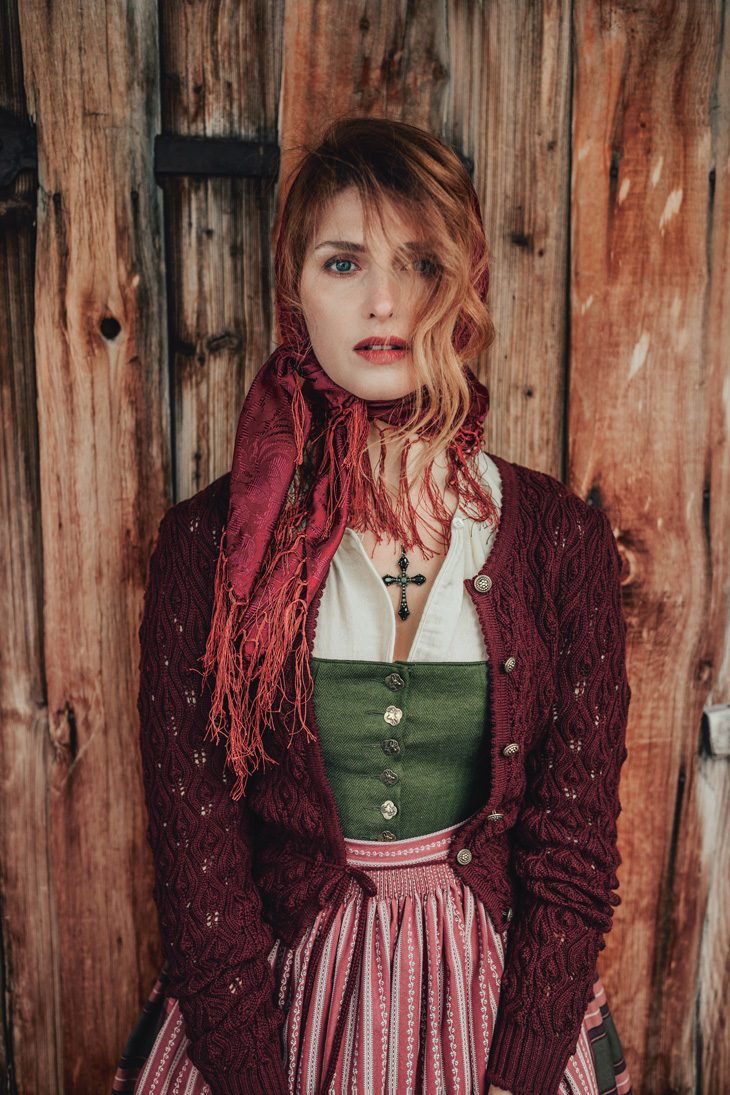 For her traditional line, Austrian designer Lena Hoschek focuses on earthy nuances that are paired with pieces that appear in a romantic, highly feminine way. Wintry impressions such as mountain pastures that are covered with snow or cosy country cottages perfectly underline the mood of this charming collection. The traditional pieces of this collection are, without any doubt, a good investment for any Autumn Winter wardrobe as they can be worn for many seasons and at any age. Lena Hoschek Tradition launches a new line twice a year. With this collection, the Austrian designer expresses her appreciation for traditional looks.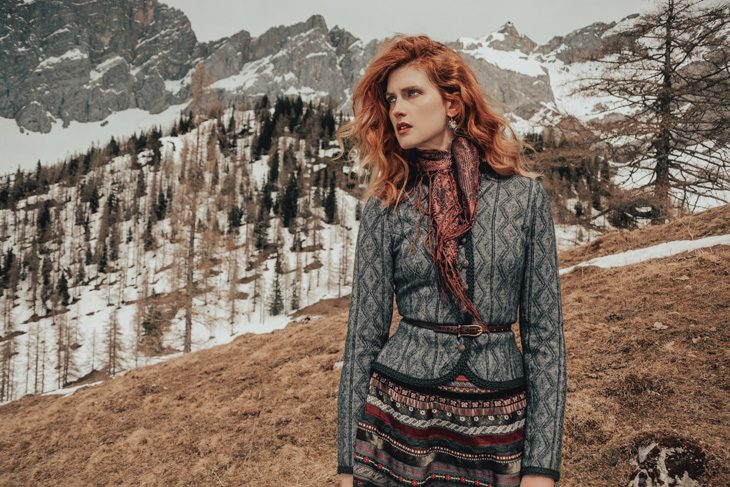 Continue below to read full review by our Germany Contributor SUSSAN ZECK: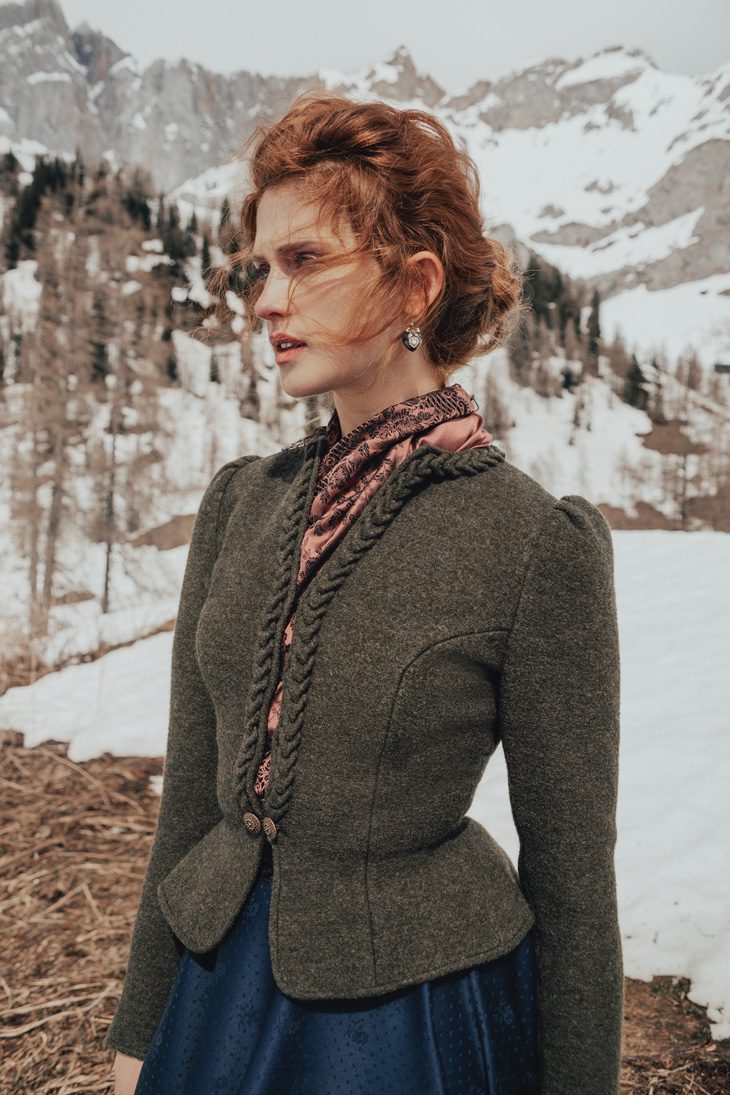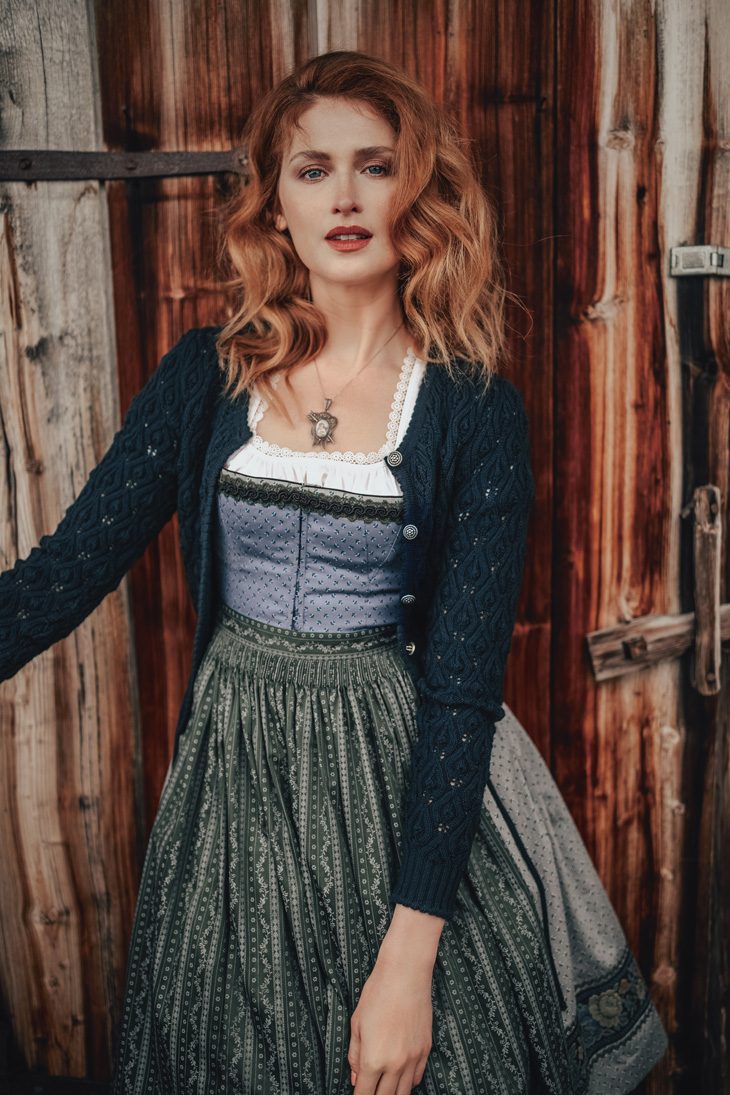 Natural autumn hues play a central role: russet, forest green, olive, moccha, walnut, taupe, mahogany, umber, wheat, midnight blue, steel blue, ivory and maroon are used repeatedly. This colour choice underlines the closeness to nature of the wearer plus the traditional character of these outfits. Additionally, delicate ribbons give the looks a very feminine overall image. The detail- awareness of the dirndl dresses, blouses, costume jackets, skirts and sweaters definitely deserves devotion. It is highly inspiring to observe these precious designs. Floral embroideries, stripes and traditional prints certainly stay in mind.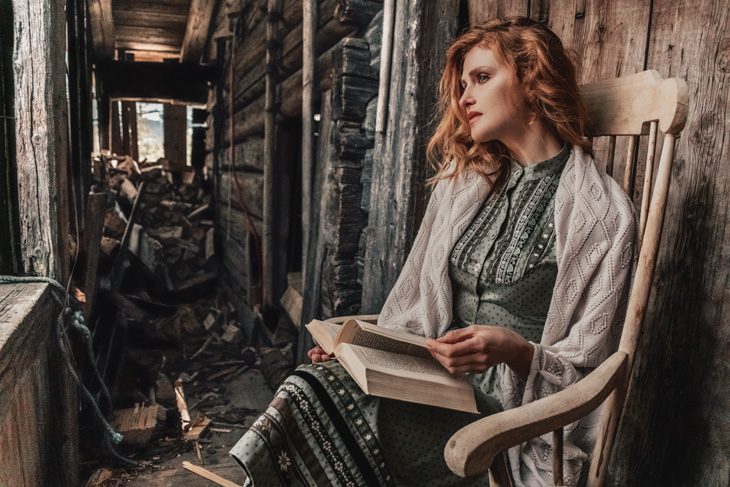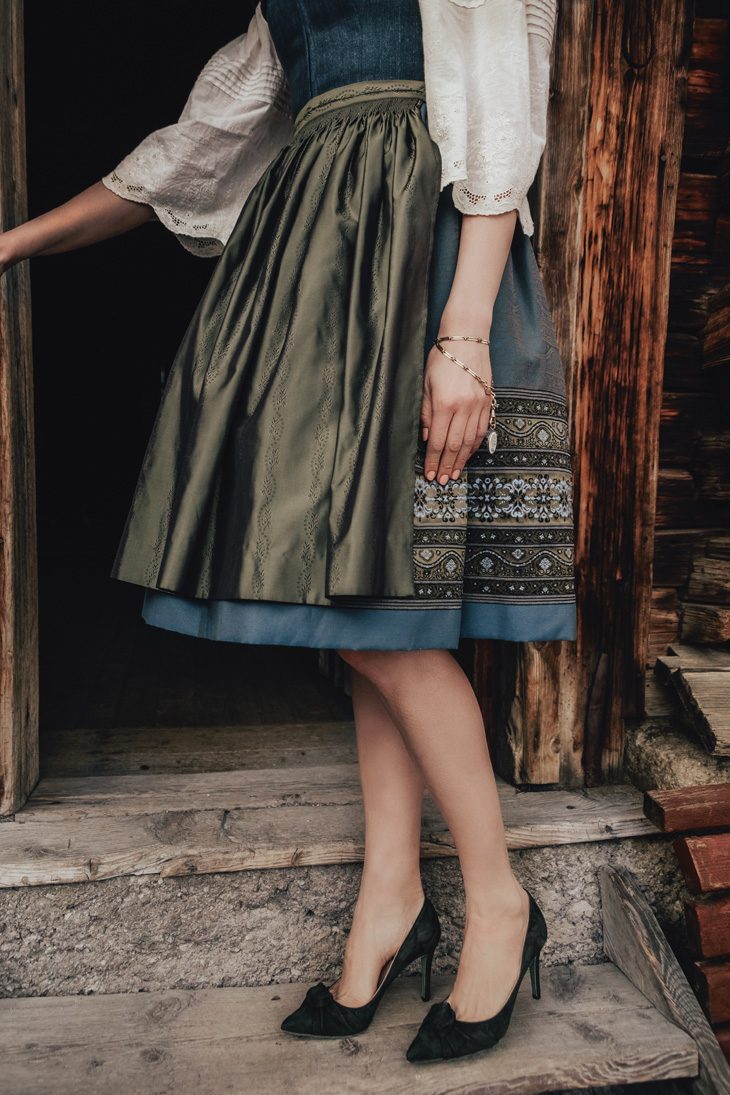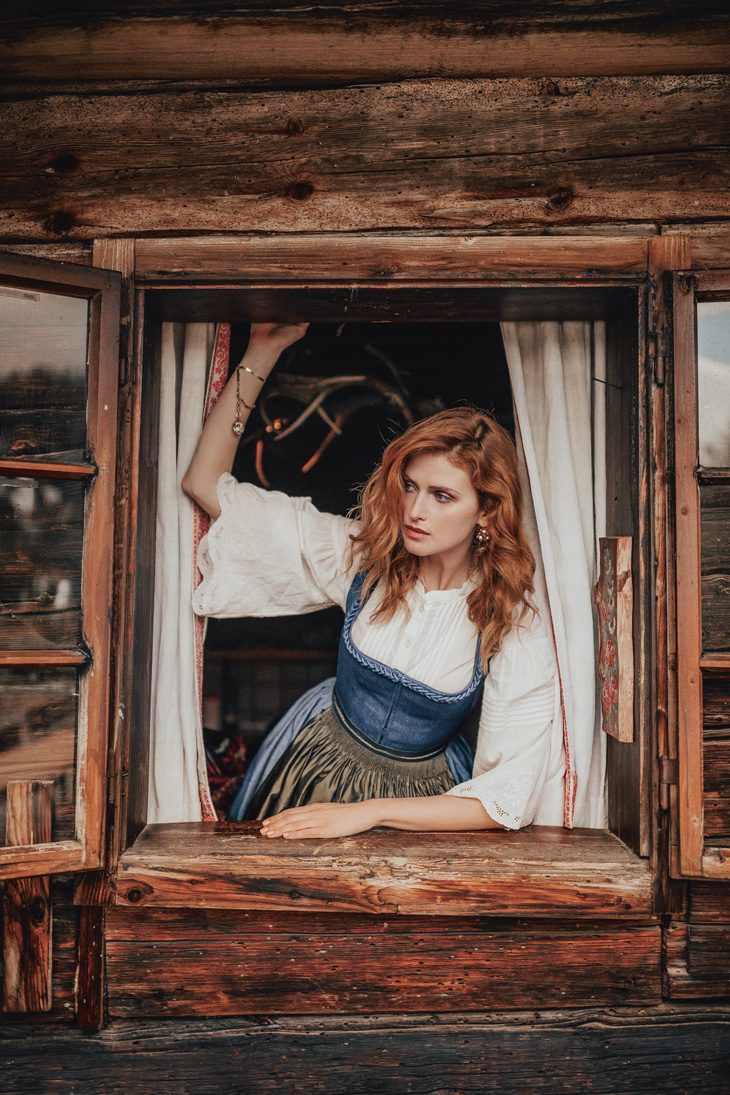 Worth of mentioning is also the fact all creations of this collection are produced by manual work. Thus, quality is seen as a very important factor and you can notice this in its material choice as well. It contains of silk, cotton and linen- which are all natural materials.
This line convinces us due to its feminine, romantic yet traditional character plus its sustainable production. We cannot wait injecting these creations into our Autumn/ Winter 2019/20 wardrobe.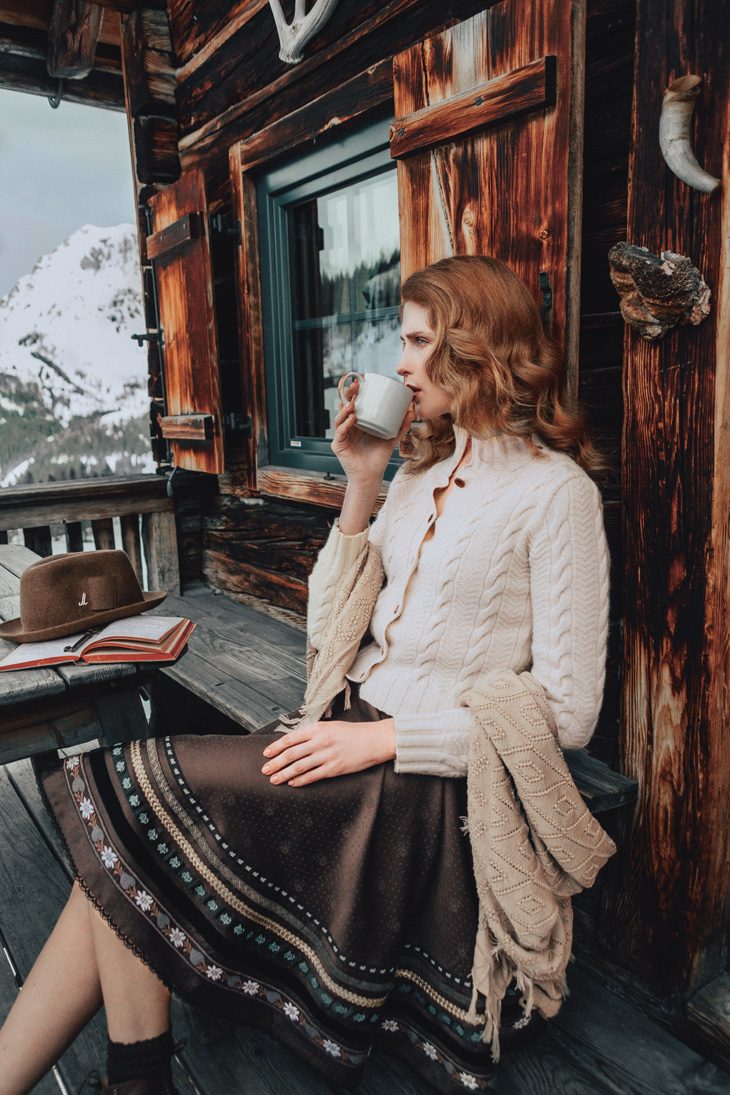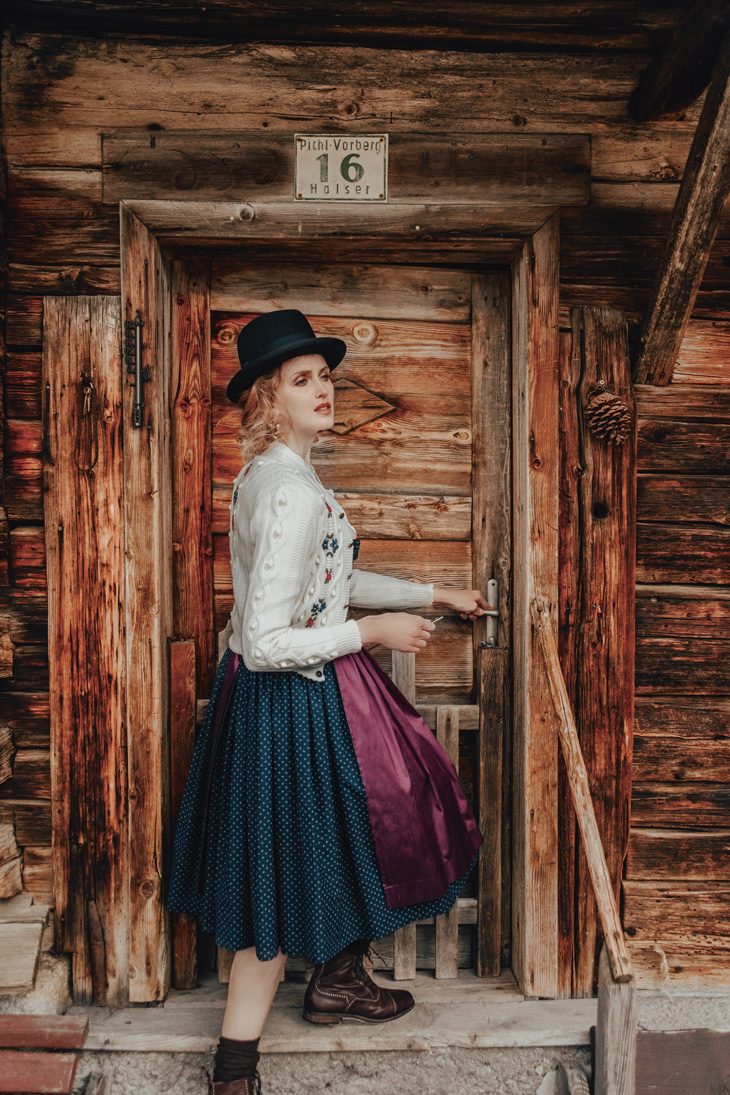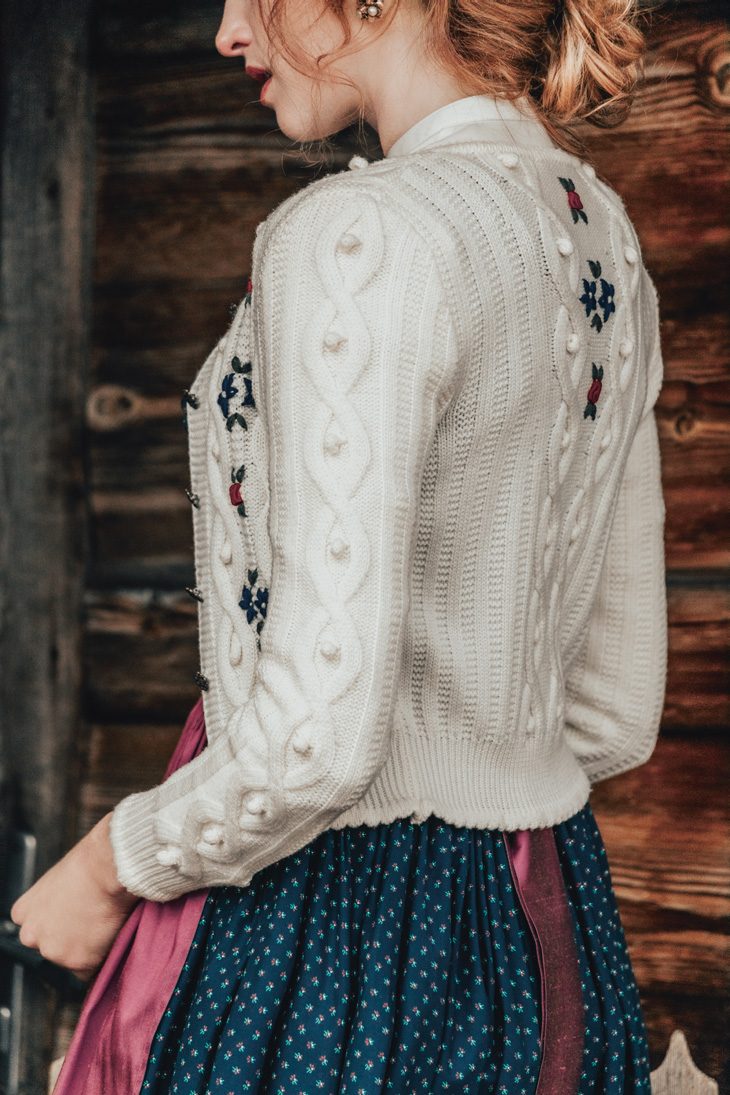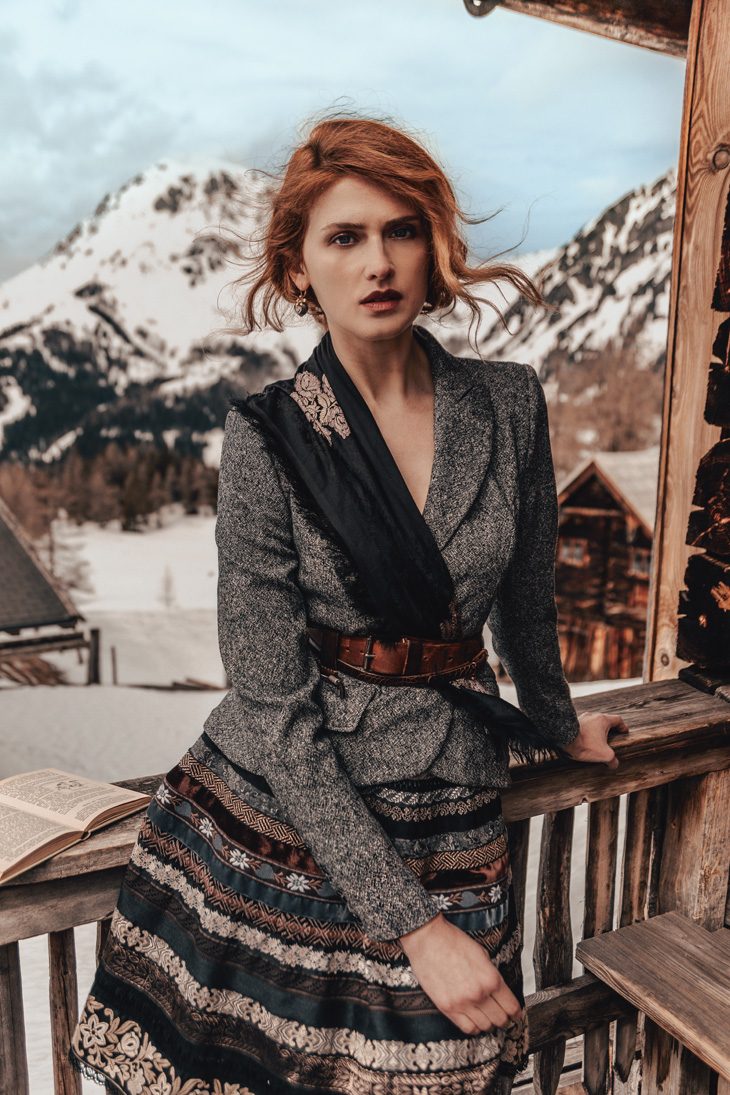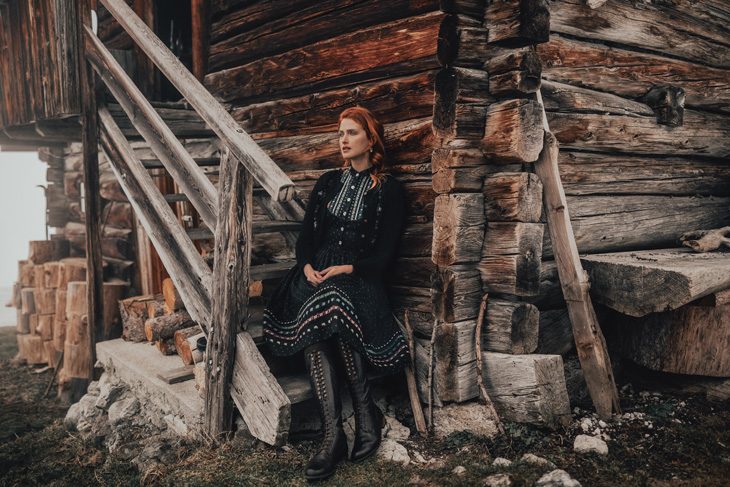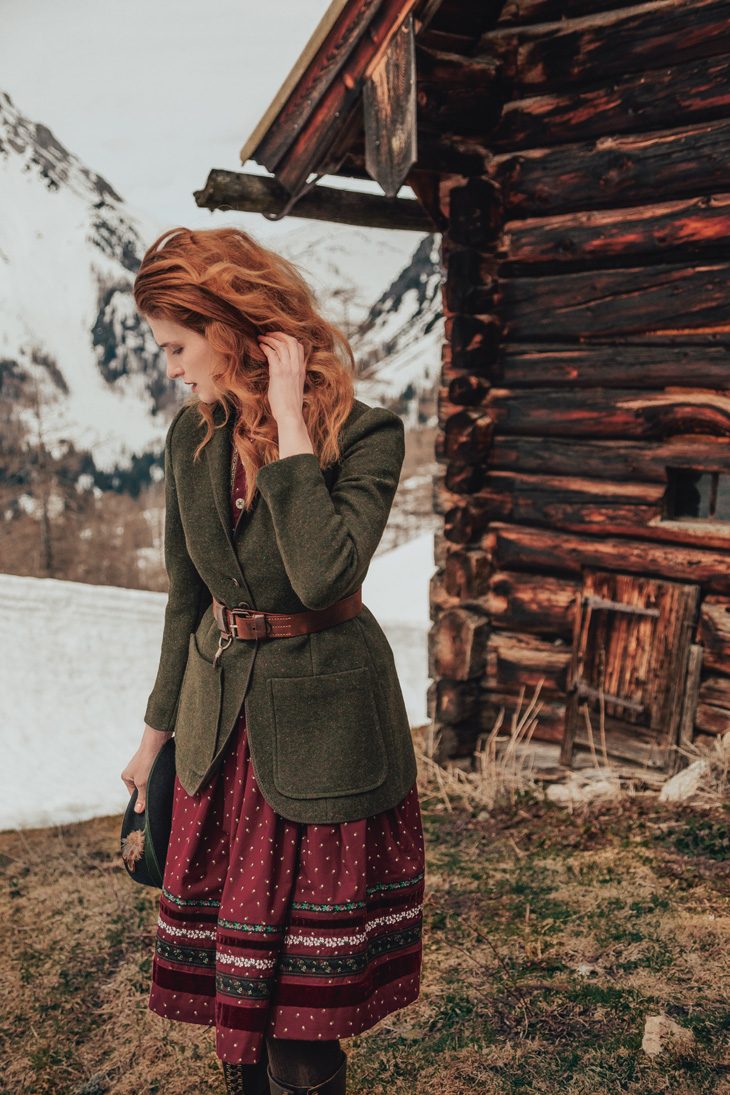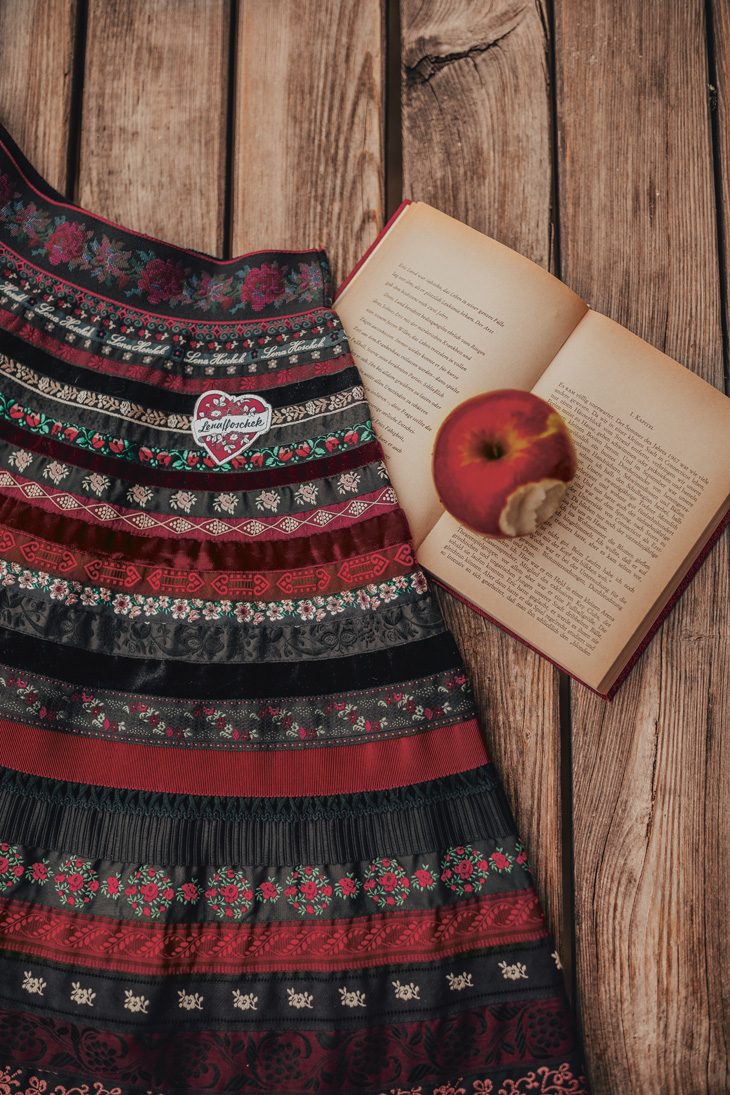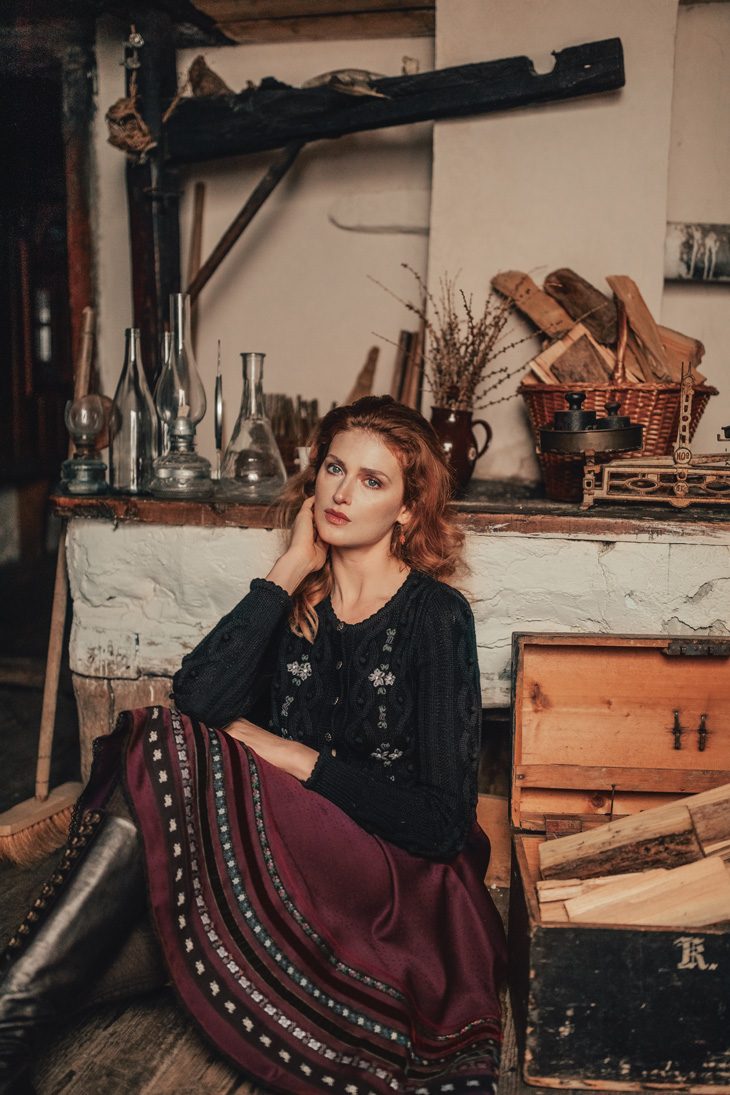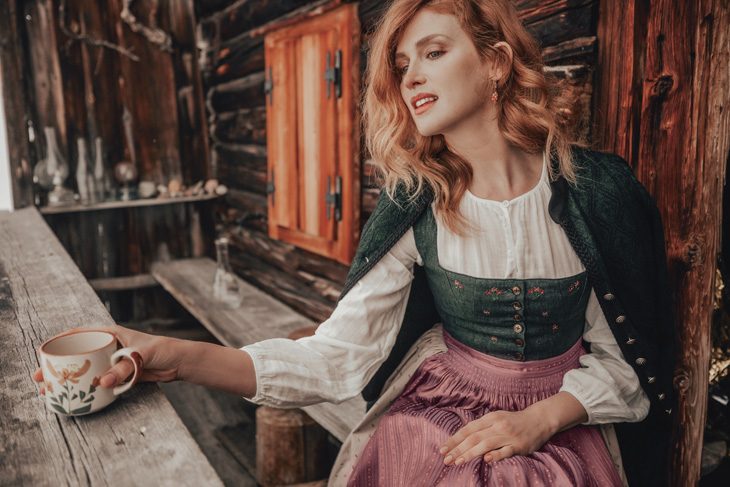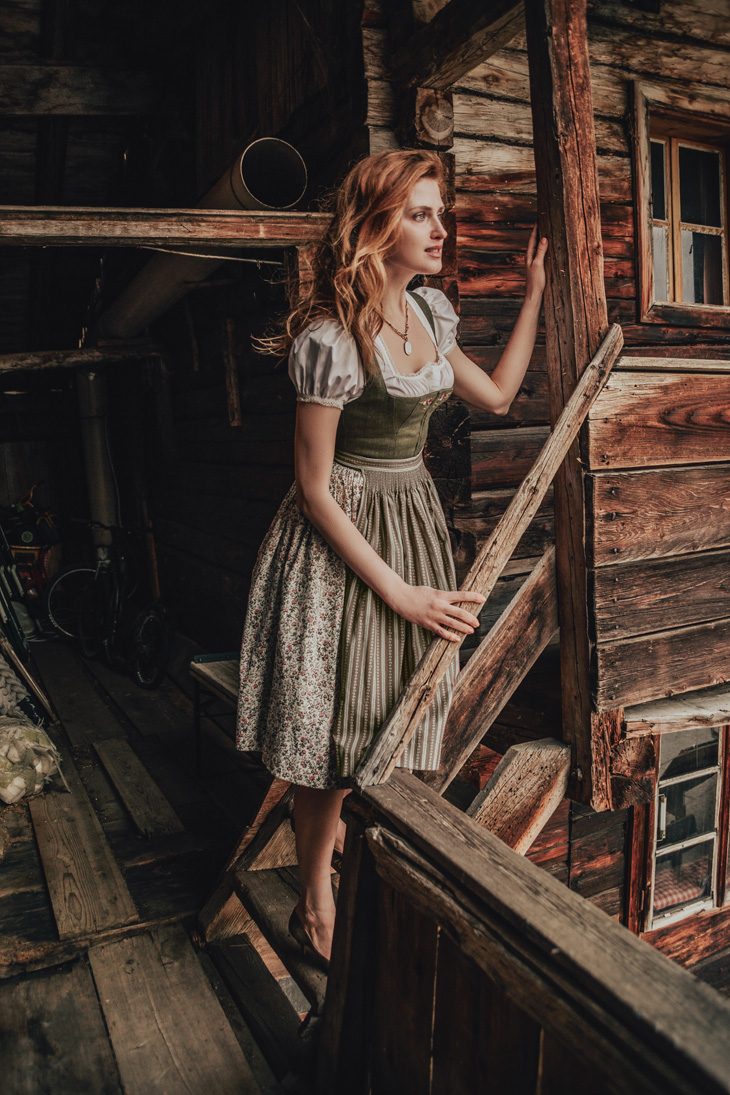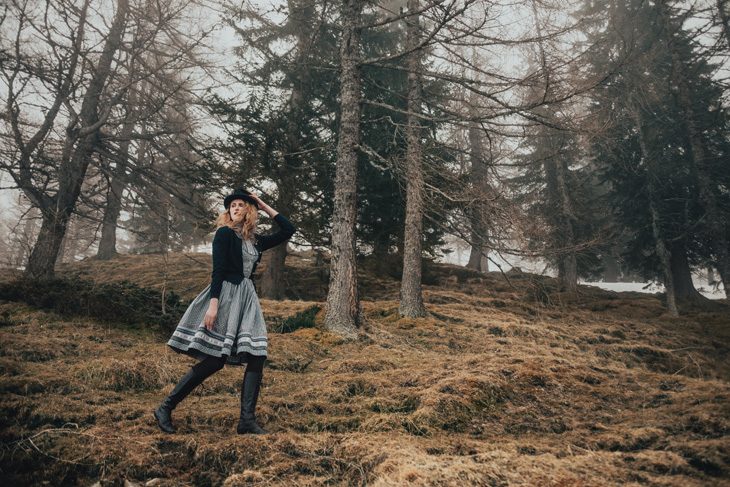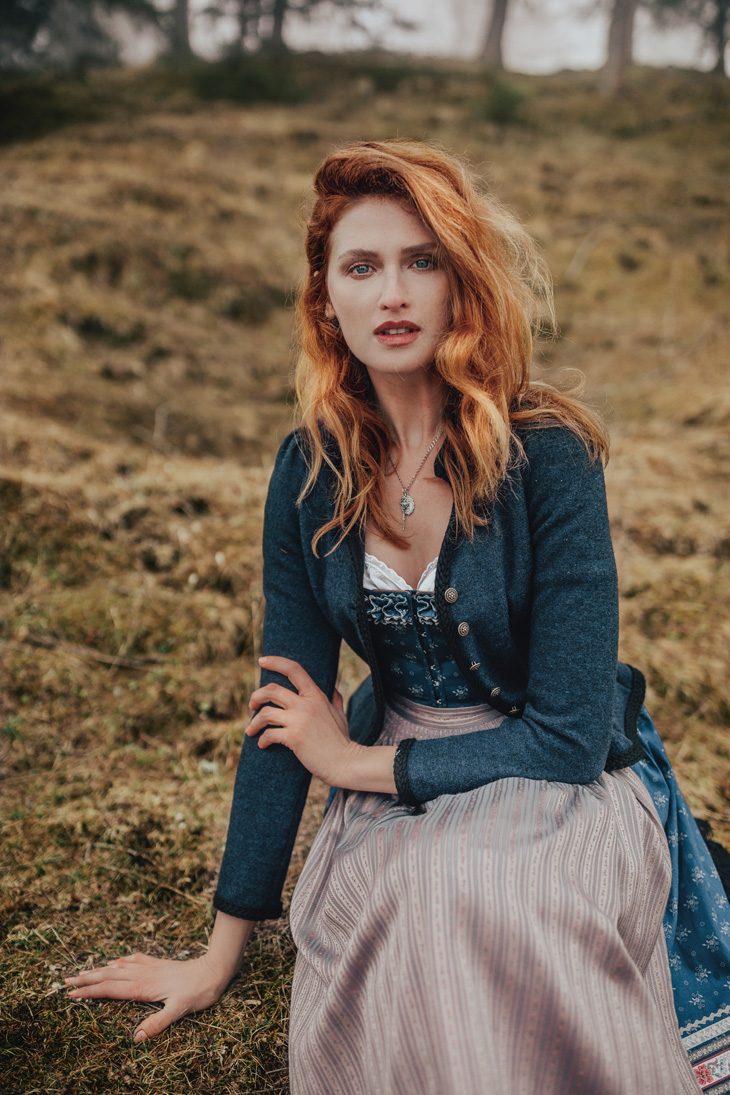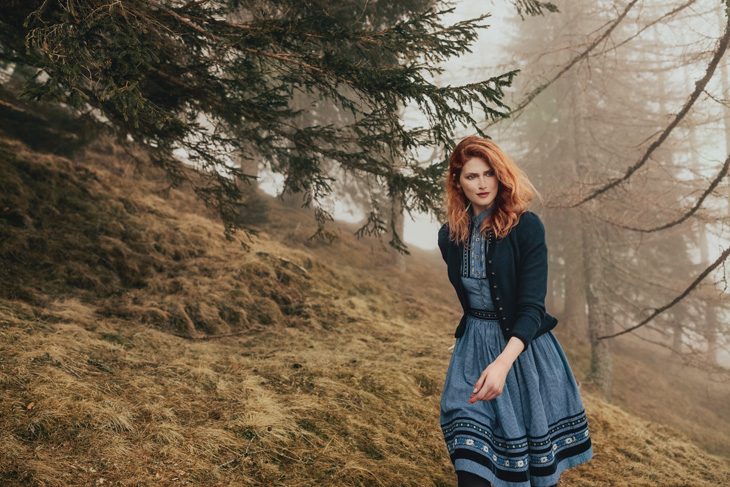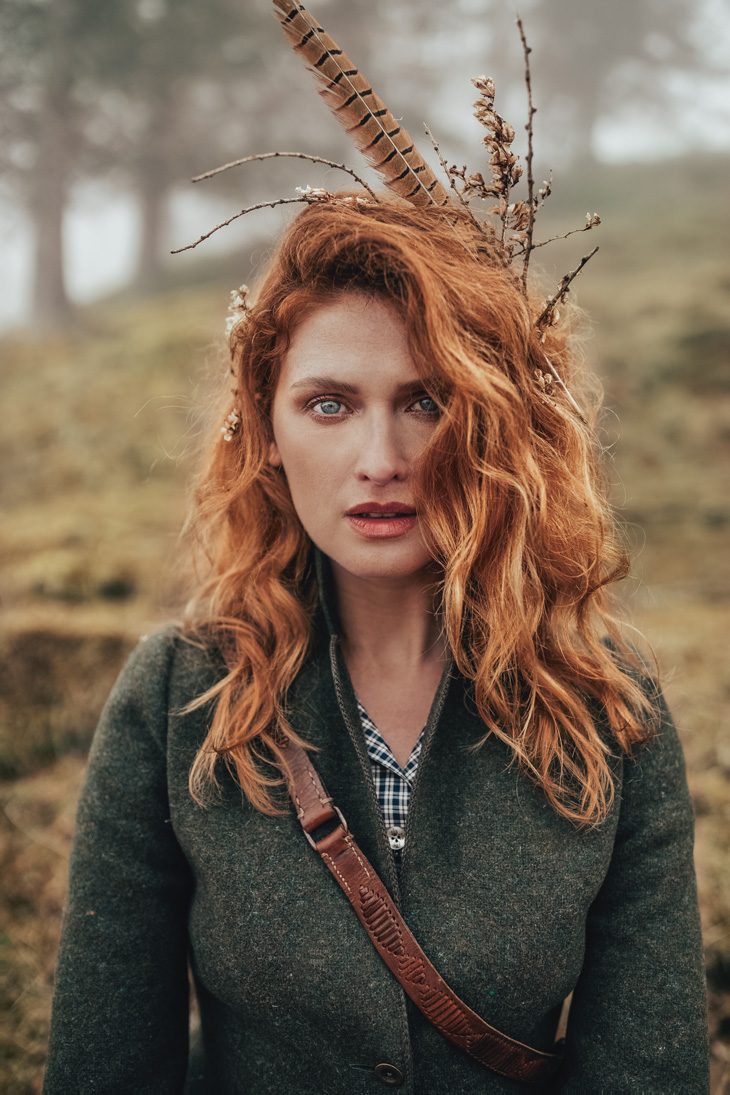 Photography © Rares Peicu & Irina Peicu for Lena Hoschek
Makeup Artist Christopher Koller
Review by Sussan Zeck for D'SCENE Magazine