Scandinavian fashion is certainly one to watch. Thus, let us take a closer look at what some of their labels have to offer for next season.
Danish label MOS MOSH takes us on a journey through lavender fields. The Fall Winter 2019/20 line contains of a wide range of purple in all variations. Furthermore soft orange, russett, orchid and rose play a central role. Additionally, many timeless, autumn-tones are used, such as cognac, navy and olive green. All pieces of this line are utterly wearable, cosmopolitan-chic and they are, therefore, a good investment for your Autumn/ Winter wardrobe. We picked some of our favourites for you:
This raspberry coloured suit that is provided with cool lines at both sides is one of our favourites for both your business, and leisure time wardrobe. (by MOS MOSH)
A rainbow of violet hues is working extremely well together on this pleated skirt that is paired with a blazer in orchid and a delicate, golden top (by MOS MOSH)
It's all about striking prints! This combination is elegant yet practical, with just the right amount of each (by MOS MOSH)
You can choose a new blazer every day! Now the decision is up to you – our favourite is the one that is kept in a soft orange hue…(by MOS MOSH)
But now let us have a closer look at some other clothing inspirations from Scandinavia…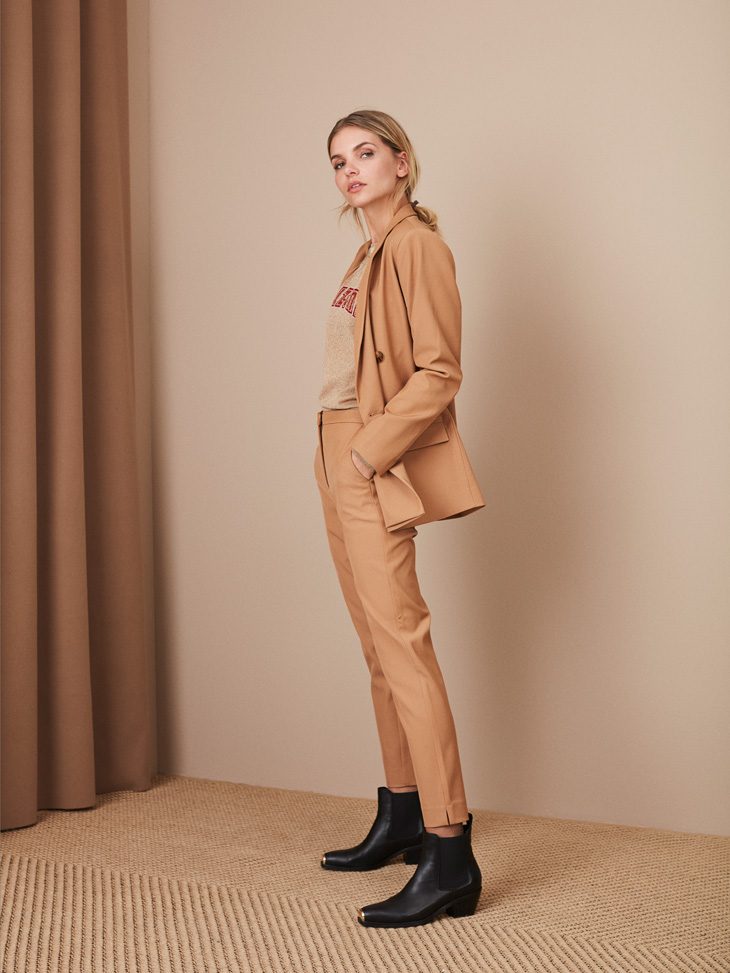 For your business wardrobe, this sophisticated suit is a great pick! Paired with an edgy shirt, the rather long cut blazer gives the look a very edgy approach! (by Sofie Schnoor)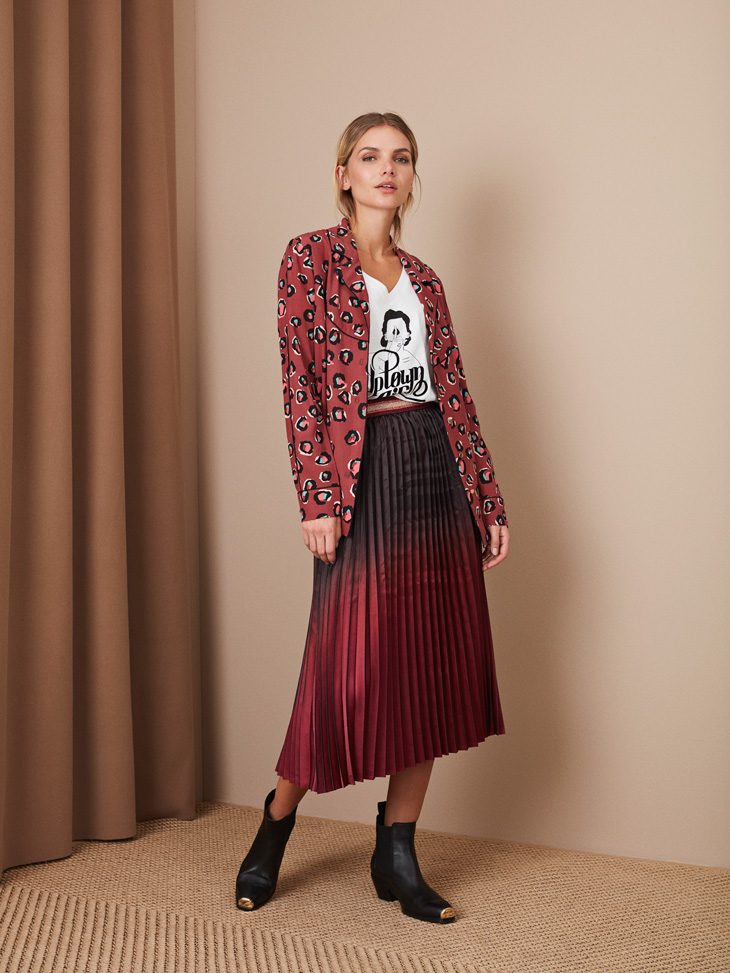 The friends and fans of vivid mixing and matching among you will adore this combination of a midi-length skirt with color gradient and a long blazer with leopard pattern by Sofie Schnoor
Baby blue? Might be the right pick for you? This charming baby blue A-line dress impresses us due to its highly nonchalantly approach. The volume and cut certainly make this piece one of a kind (by Sofie Schnoor)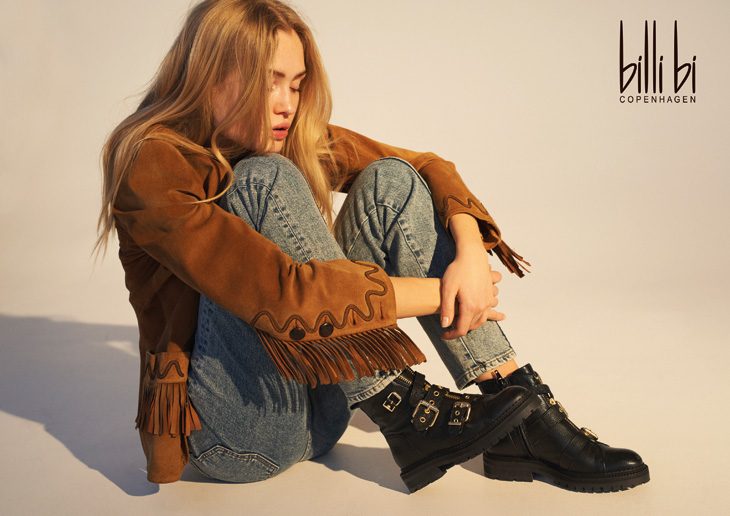 The aspiring cowboys and cowgirls among you might fall for this look by Billi Bi
This corduroy A-line dress could be your everyday favourite for new season (by Baum und Pferdgarten)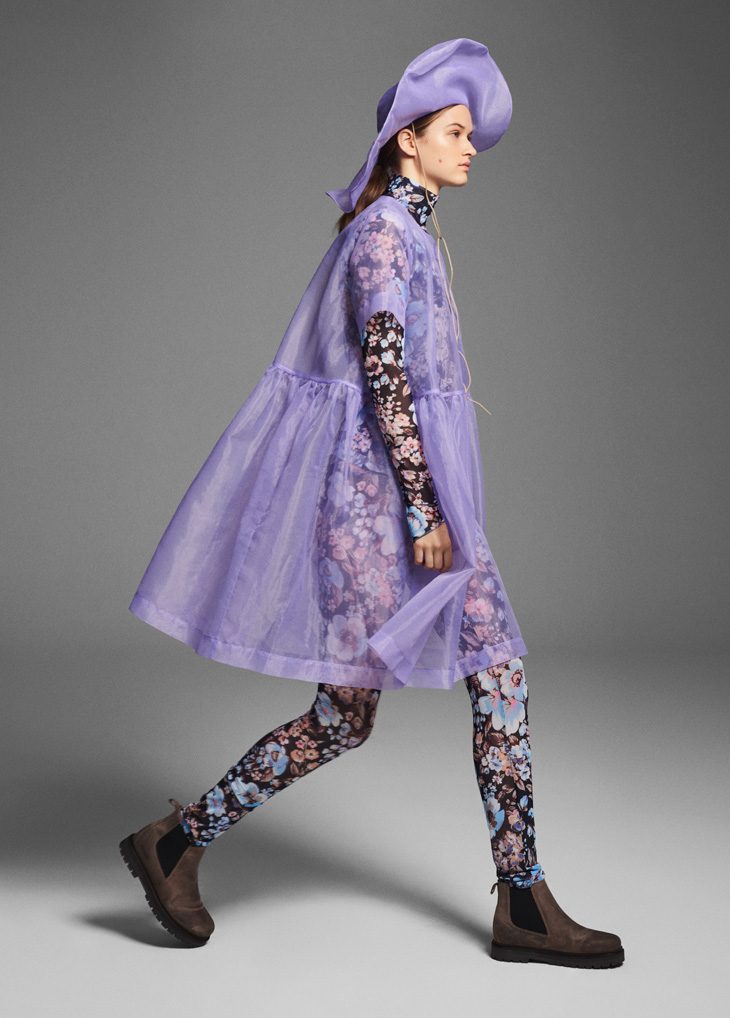 The creative play with volume, prints and fabrics makes this look highly unique (by Baum und Pferdgarten)
For those of you who want to round off these striking looks, we picked some jewellery from Scandinavian jewellery label Sif Jakobs Jewellery.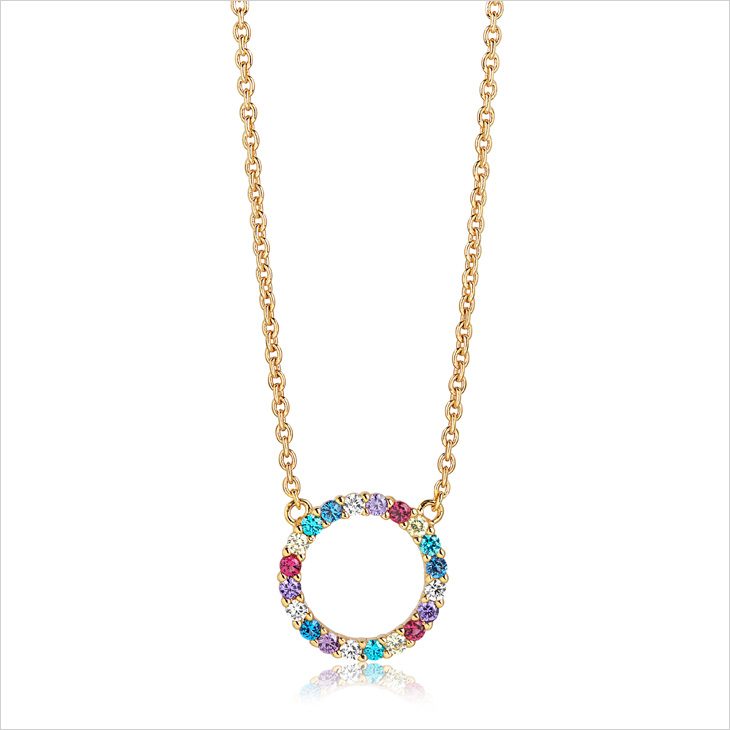 This necklace titled "Biella Grande Necklace" with a lovely round pendant that is provided with colourful stones can be harmoniously united with almost every outfit. The multi-coloured stones are sparkling in various hues, ranging from turquoise, aquamarine, orchid to raspberry – to name only a few. (Sif Jakobs Jewellery)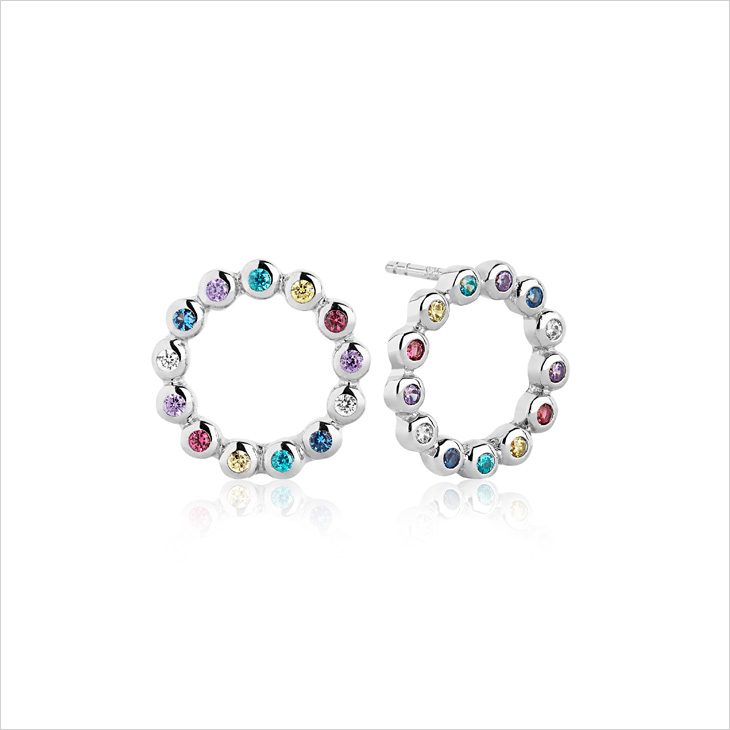 You can, but you don't have to match these earrings titled "Sardinian Circolo Piccolo Earrings" with the necklace we introduced before. (by Sif Jakobs Jewellery)

Last but not least the friends and fans of timeless, sophisticated styles will adore the "Sacile Bangle" (by Sif Jakobs Jewellery) and so do we!
Scandinavia has, without any doubt, a bunch of talented design talents to offer and we will certainly keep an eye on them.
Review by Sussan Zeck for D'SCENE Magazine