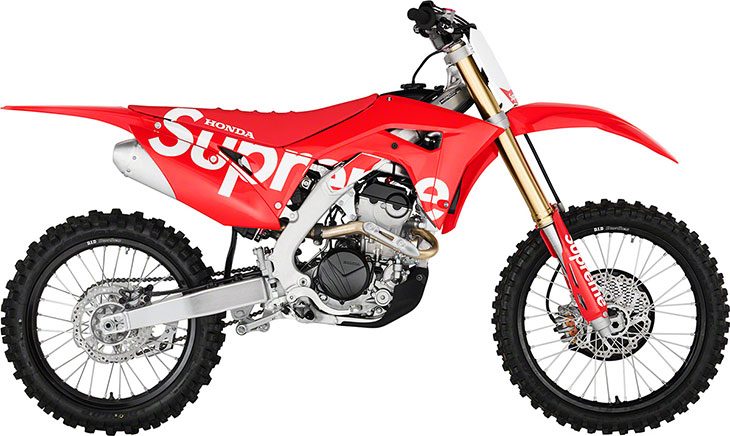 Supreme has released the preview of its Fall Winter 2019 accessories collection, including home goods, skateboard decks, screwdriver set, and even motorbike.
There's also a cell phone, key chains, post-its, hanging lantern, Timex digital watches. The home goods collection includes Dom Perignon flute glasses set, measuring cup, and vacuum insulated bottle. For spot lovers, there are gold and silver pleated steel weights, table tennis rackets set and a few different skateboard decks.
One of the biggest surprises is Honda CRF 250R racing dirt bike, featuring the well know white Supreme logo on red.
Fall/Winter 2019 collection will be available on August 22nd at NY, LA, London and Paris stores, and online August 31st.
Discover more after the jump: