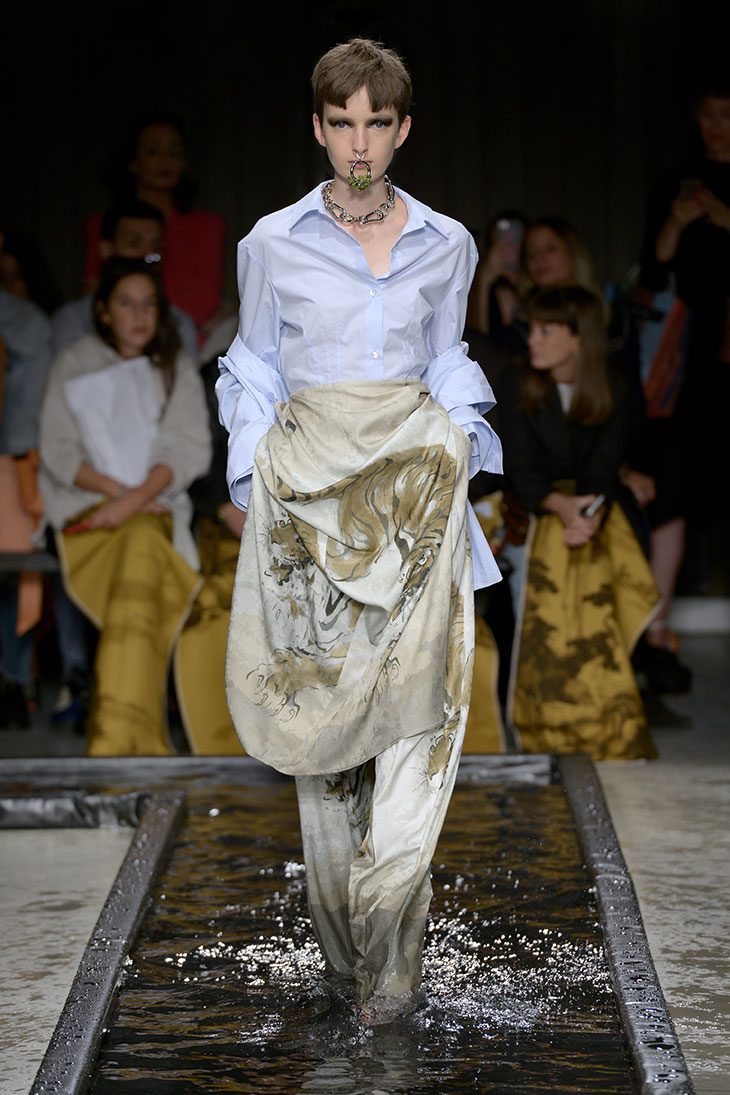 Fashion designers Luca Lin and Galib Gassanoff presented ACT N°1 Spring Summer 2020 collection on Thursday, September 19th, during the recently finished Milan Fashion Week.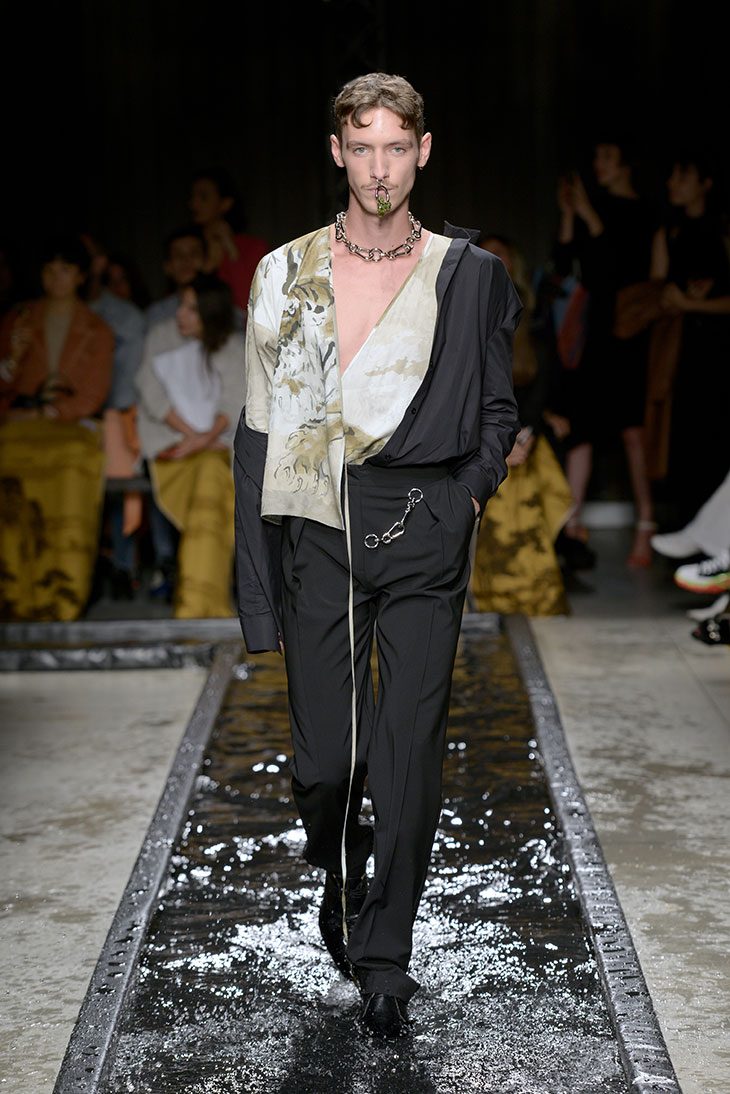 The collection is a reflex of Galib Gassanoff and Luca Lin double personalities, hidden within and only visible through a glance on a reflecting surface: a glass, a mirror or water. This elusive element is part of the SS20 show as it is a strong symbol of freedom and purity in both Chinese and Azerbaijani cultures, the desi- gners' parental origin countries.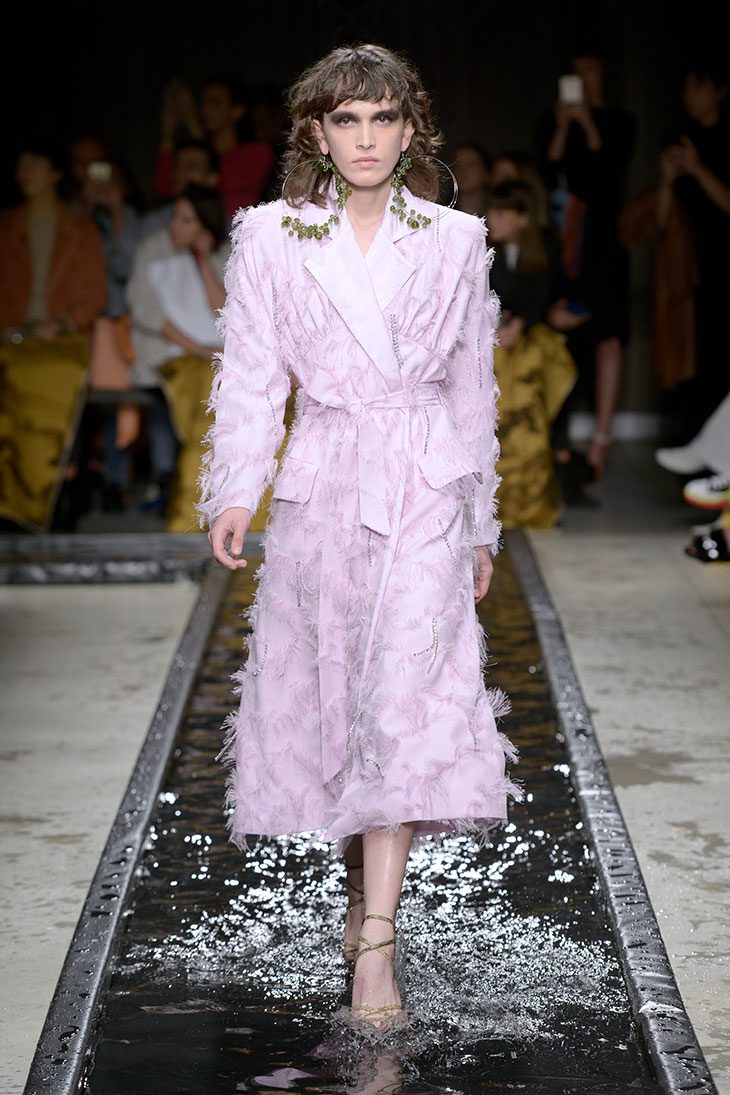 As brand mission Act N°1 wants to stand up for those girls and women whose voices have been lost in public: this show is about reflecting one's true self and inner strength.