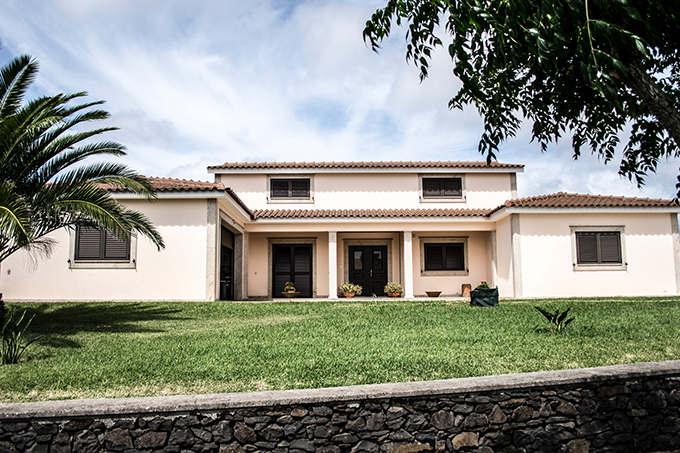 Your fashion sense, the car you drive, and even your music choices are all part of your personal style, making you and everyone around you one of a kind. Your tastes will dictate the way you shop, control what you're willing to spend your money on, and highlight how you like to live your life. One of the greatest insights into a person's individual style is the house they choose to live in, it not only illustrates their preferred design traits but also tells an awful lot about who they are as a human being.
Take a look at the architectural styles below and see which one rings true to your own personality.
Rustic Country Cottage
With the quaintest thatched roof and wildflowers ruling the garden, a rustic country cottage portrays a rather laid back style. If this is the type of property you dream to live in, you're probably happier living a slower pace of life and often feel lost in the concrete city jungle. If you prefer to be closer to nature and the great outdoors and don't mind a little dirt or dust creeping into the house, you'll enjoy cosy nights on the sofa in front of the fire much more than a night out in the city.
Georgian Terraced Townhouse
Grandeur and tradition are the classic features of a Georgian terraced townhouse. This style speaks to those who value opulence and the finer things in life. You love to be part of an aristocratic social scene, and you love throwing spectacular dinner parties for your friends. History and legacy are an important part of your personality, and it's highlighted clearly in the furniture you choose to buy.
Modern City Apartment
With sleek lines and minimalism at its core, the modern city apartment attracts individuals that are ambitious and confident amongst their peers. You appreciate the more materialistic things in life and value spending your hard-earned cash on items you love. You may be a night owl who likes to hold great parties at your home but can often get stressed out if it's going to ruin the furniture. You like to live a fast-paced life and have little patience for those who don't.
If you are keen to implement this style, renovation resources such as Double Glazing Funding can help turn it into the sleek modern house you desire by installing new windows and doors. Not only will they look stylish, modern, and sleek, but they will come with the added benefit of reducing your noise levels and energy bills.
For a more budget-friendly way to capture this style, try adding modern fixtures in your bathroom. Bathroom remodelling experts at Showersly recommend adding things like rain shower heads, matching shower faucets, and freestanding bathtubs to accomplish this look.
Best of Both Worlds Barn Conversion
Mixing traditional fixtures and textures with modern interior styles, a barn conversion property really can have it all. If this is your idea of an ideal home, you'll like the idea of variation in your life and don't want to be pinned into a corner. Your probably the type of person that likes to bake all your culinary creations from scratch but have all the necessary mod cons and appliances to help you along the way. You don't like clutter and useless ornaments on the shelves but are a home body and soft soul at heart.
Scandinavian Coastal Retreat
Simplicity and functionality embody the design features of a Scandinavian home, and every object that resides in it has been thoroughly thought through. This home consists of minimalist furniture that is sourced from local materials and reflects the surrounding landscapes very well. You love being close to nature and are extremely mindful of your sense of self, and you take life at a methodical pace and don't get flustered easily. You're the type of friend that others look to for advice and never get into a panic when things go wrong.
While renters don't have all the flexibility when adding personality to a home, there are plenty of interior accessories that can enhance and define a certain style. Homeowners have a much greater opportunity to adapt properties and renovate them into the dream architectural style.
Your style will shine through like never before, and you'll feel so much more at home when it's complete. If done tastefully in a style that also speaks to others, the value of your home should also increase. Exterior paintwork can be updated to enhance a crisp white Georgian townhouse and windows can be replaced to modernise an outstanding city apartment.
You don't always have to add square footage to reap the rewards. A well thought out home with distinct personality and style will help buyers envision living here, but turn your house into the home you've always dreamed of and you'll probably never want to leave.