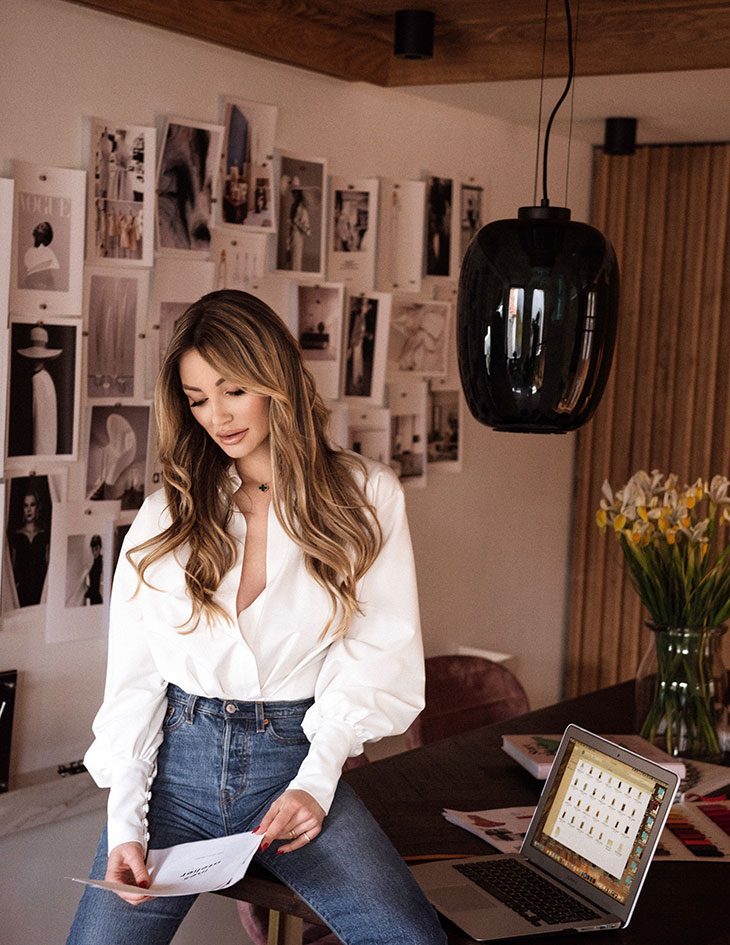 It's the dedication to timeless style that makes Ines Atelier stand out. For DESIGN SCENE Magazine's Issue 32 our Editor KATARINA DJORIC sits down with founder of Ines Atelier, Ines Jankovic to talk about her beginnings, inspirations, as well as the business side of fashion.Read more after the jump: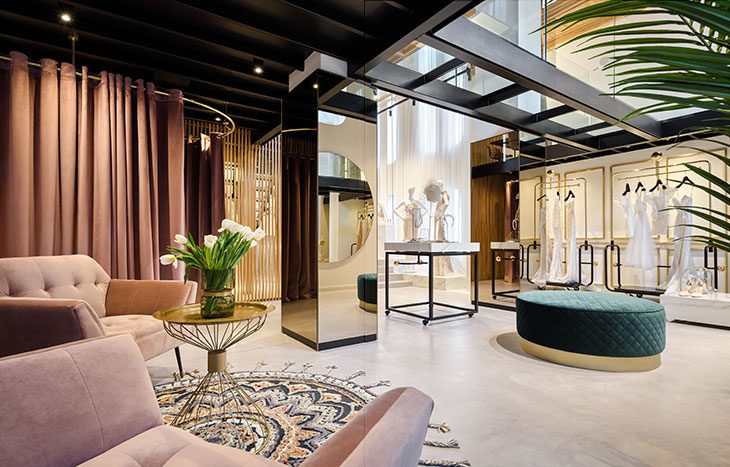 What was the point when you realized fashion is what you wanted to spend your days doing?
Since I'm coming from a dancing background, I would say that my love for fashion came from dancing, as well as the dancing costumes, that made me pursue a fashion and design career.
However, my fashion journey was quite different. After high school, I studied interior design, which at the time seemed like a great compromise. 3 Years after working in the interior design field I had a revelation and figured out that fashion is my true love.
What's the best part of being a female founder of a fashion brand?
In my opinion, female designers have an advantage over male designers. For a male designer the woman is a heroine, but they tend to forget about her needs. From a female designers perspective, it's different because she puts the needs of a woman first.
What's one lesson you learned when starting your own business?
What I learned from working in fashion is – You have to have a concept. You have to follow the concept from beginning to end.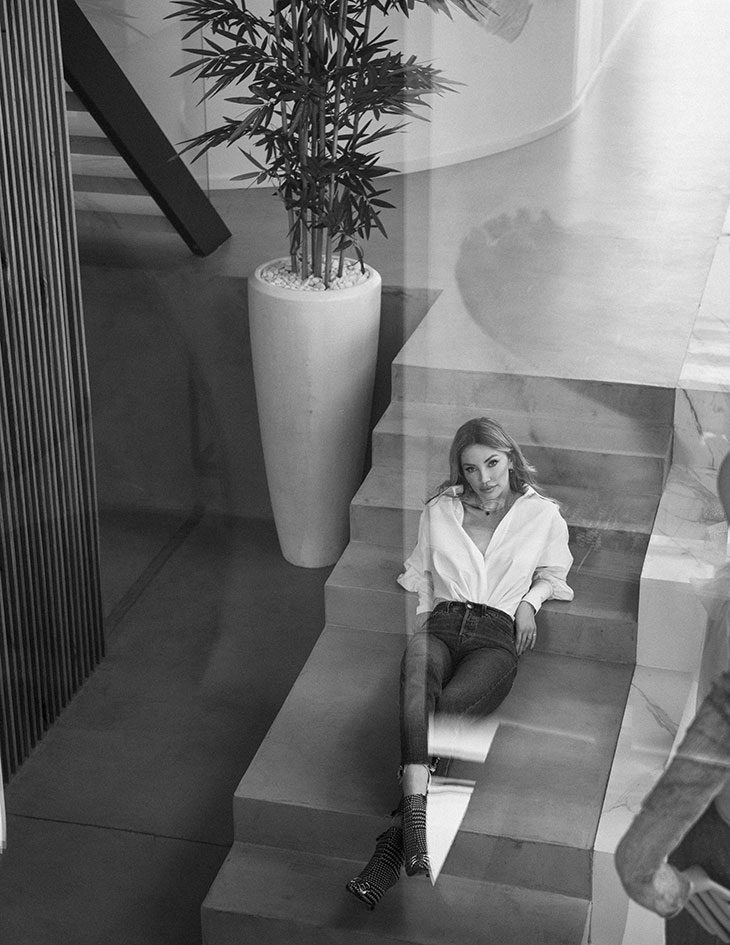 What's the biggest obstacle you've faced and how did you get past it?
I would say the biggest obstacle for me would be balancing finances. Because the fashion industry is a vicious circle. You always have to invest. Investing in new fabrics, investing in a brand image, investing, investing, investing. And for me balancing finances, is a work in progress.
What are your sources of inspiration?
Those are mostly women from different eras, with different characters, different life stories, different circumstances. Sometimes it's my friends, sometimes it is somebody from the industry, or somebody who's life story I've found fascinating.
Are there certain pieces in your collections that you gravitate toward more than others?
Our bestseller, I can say without hesitation, is our biker jacket. The biker jacket is in Ines Atelier's DNA. And adding another model every year really paints a picture of our brand.
Collaborations with celebrities, artists, etc. seem to be the new trend. Would you consider doing one?
When you work in fashion you have to follow the trends and the market in general. We worked with some of the celebrities, but we also had to say no to some of them. If we think somebody's priorities are not straight, and if we think that somebody isn't showing values important to us and simply doesn't correlate with our brand, no matter how much money, influence, power or followers they have – we're not interested in working with them.
It must be a lot of work designing the Ready to Wear, Bridal and Jewelry collections at the same time, but you seem to be having a lot of fun. Where does the energy come from?
Working on a jewelry line, bridal collection and ready to wear at the same time is really hard. It's hard to keep up. But the good thing is that the bridal and jewelry collections are done once a year, and ready to wear is done twice a year.
We also collaborated with Nicola's, a popular Serbian fashion brand, on 3 collections so far. The latest collection will be out soon. None of this would be possible without my right hand, Marko Ivkovic. The two of us together are a team. We love what we do and it gives us both pleasure as well as strength to keep going. And we couldn't be prouder when we see that something we created sees the light of day.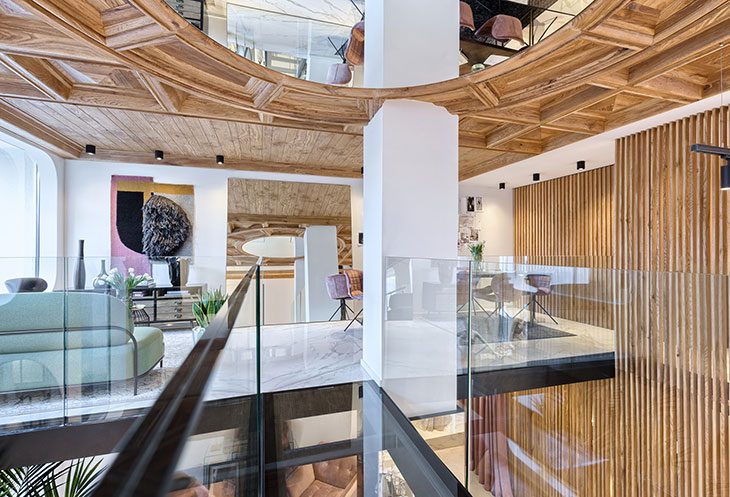 What do you want your customers to feel when they put on your clothing?
It's gonna sound like a cliché, but especially when we do custom made or bridal, we love seeing women become the best versions of themselves. When it comes to ready to wear we hope that they can wear it for a really long time. Our somewhat goal would be to make trendy pieces timeless.
Your atelier is based in Belgrade, how much does the city itself play part in your collections?
For me personally, Belgrade is one of my favorite cities. The culture, the art, the kitsch. Belgrade has everything every other bigger city has. For me, Belgrade is the city of freedom. And if we look back at actors we had, the divas we had, the artists we had, that's more than enough of an inspiration.
Tell us something we don't know about INES?
It may sound crazy, but to me it was important for people not to know Ines Jankovic, but Ines Atelier. I'm not really into going to events, and being in front of the cameras. I'm all about my private circle of friends. And I'm not interested in personal fame, unlike some of designers.
What do you admire most in your employees?
I'm really blessed with people I work with. But I would say, I admire that they are devoted, hardworking, and that they'll do everything I can imagine and love what they do.
Who would you consider to be the most inspiring person in the fashion industry today and why?
If I would have to pick two, it would be Julianne Moore and Victoria Beckham. Julianne, because of her timeless beauty and the elegance she conveys in everything she does. The way she acts, the way she talks, the way she walks. For her overall appearance. Her attitude is contagious, and I think she'd be so inspiring for me to do a custom made dress for. Perhaps one day.
And when it comes to Victoria Beckham, I think she's well rounded and fulfilled. She's a really evolved, mature woman. And the best part about her is her British humour not everyone understands.
Name 5 things you cannot live without.
5 things I can't live without are My dog Žika, my son, who's due in a couple of months, breakfast, morning coffee and an afternoon glass of wine.
Can you talk to us about the new Ines Atelier space? How did you decide on how your office and retail space is going to look look like?
When my brand started growing, I realized it was time to move to another location. Even though I saw this space raw and undone it blew me away. Considering I have a past in interior design, this wide, tall and spacious place gave me the opportunity to make something that has no season. A young and creative team of architects "Kolege" made put wishes into reality. To create a space where modern materials like marble, concrete and brass intertwine with classic Florentine block sets on the ceiling made the space look like it dates back to 1800. We managed to merge classic and contemporary.
Lastly, what's the best part of your job?
The best part about my job would be seeing my sketches come to life and look even better in reality. And when our clients wear our design and live their best life wearing it, what more can I ask for?
Photography by Danilo Pavlovic (portraits) – @danilo.pavlovic
Relja Ivanic (space) – @archphoto.reljai
Keep up with Ines Atelier on Instagram @inesatelier