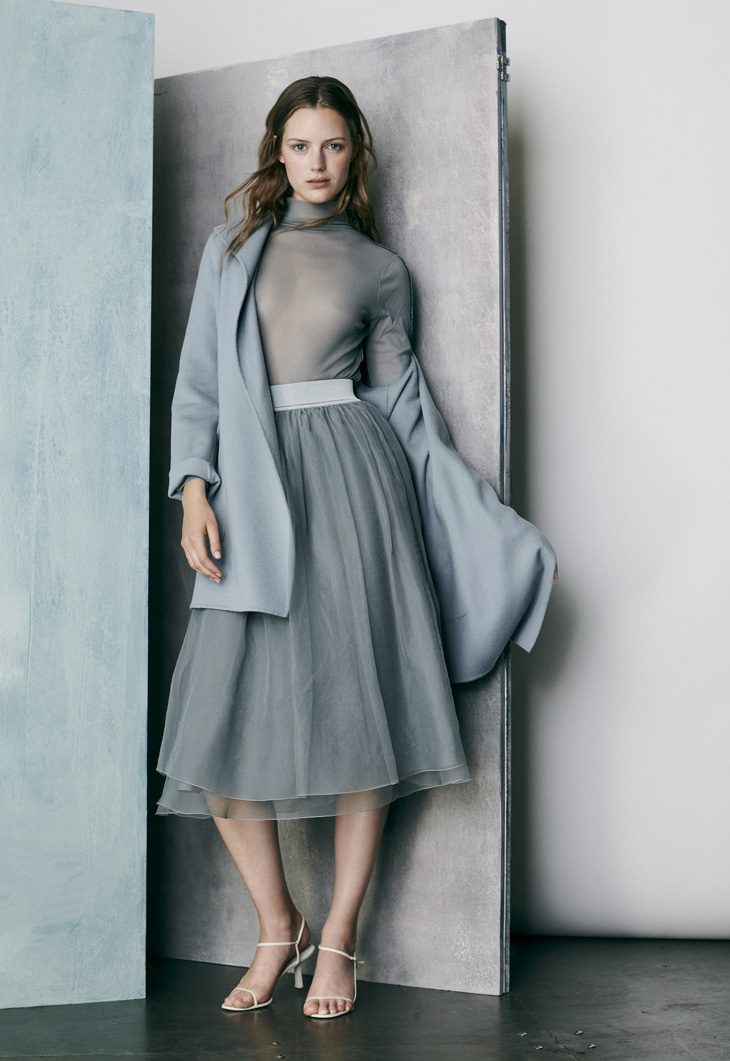 For Spring Summer 2020, Luisa Cerano presents a wide range of various styles for every taste. They are ranging from glamorous, urban- chic outfits, preferably neo-sporty approaches. Summer vibes are often embodied in the form of vibrant, striking summer shades.
Continue below to read full review by our Germany Contributor SUSSAN ZECK: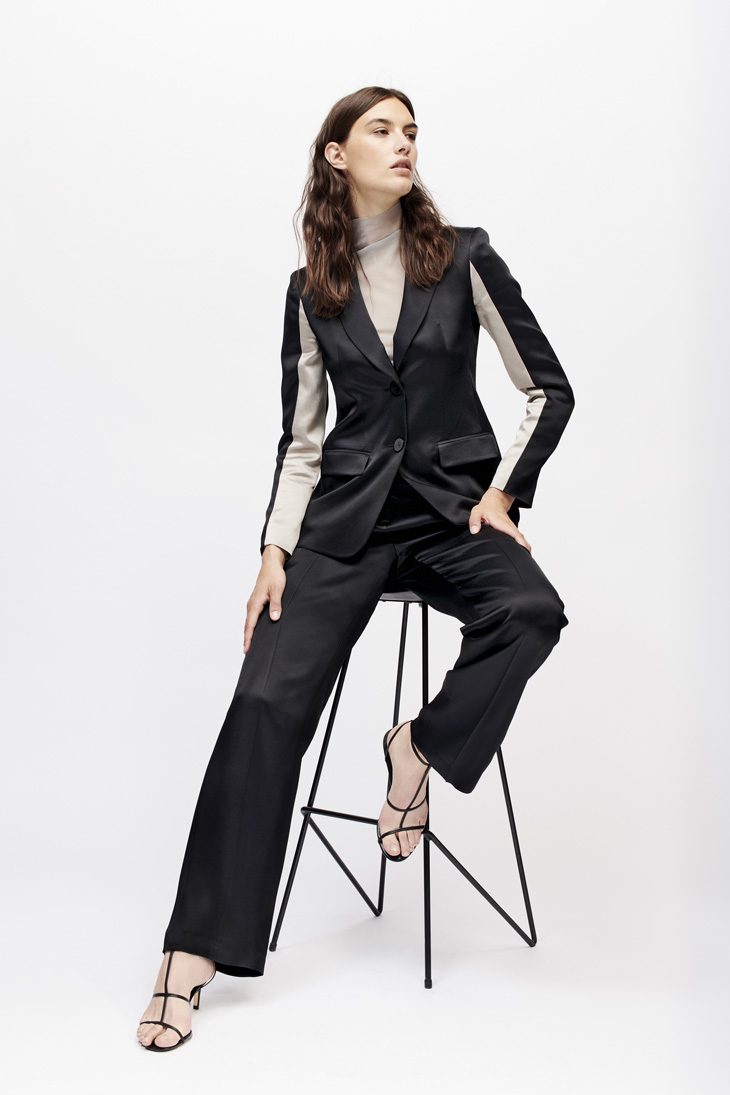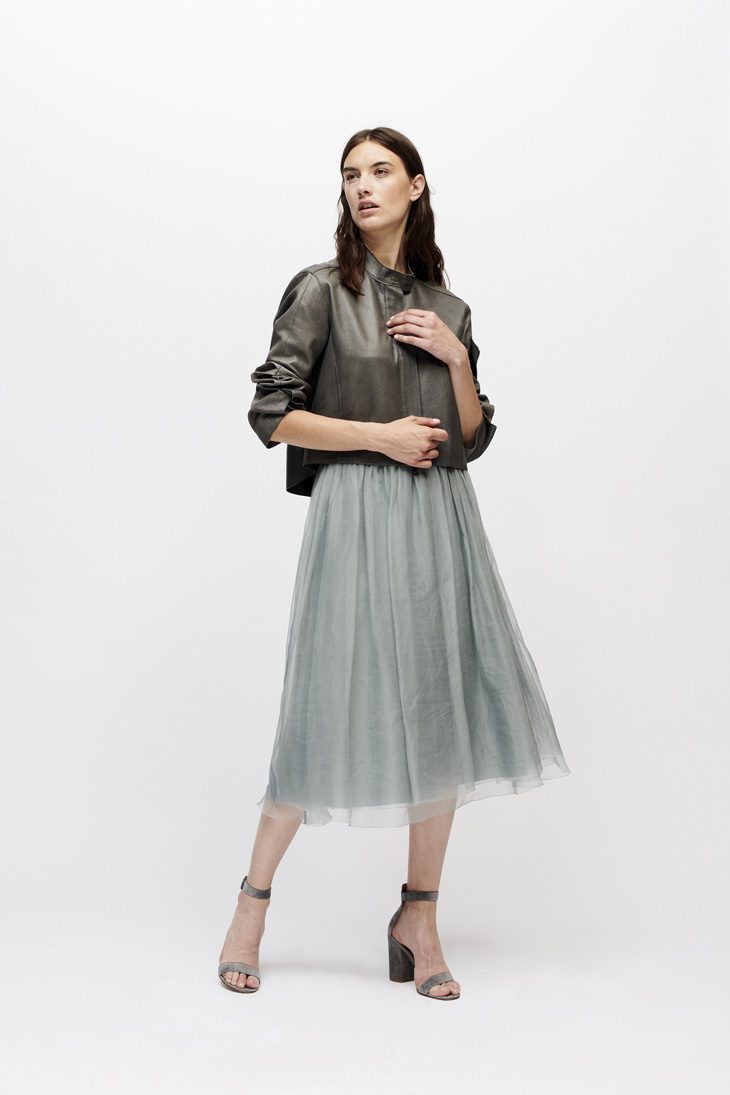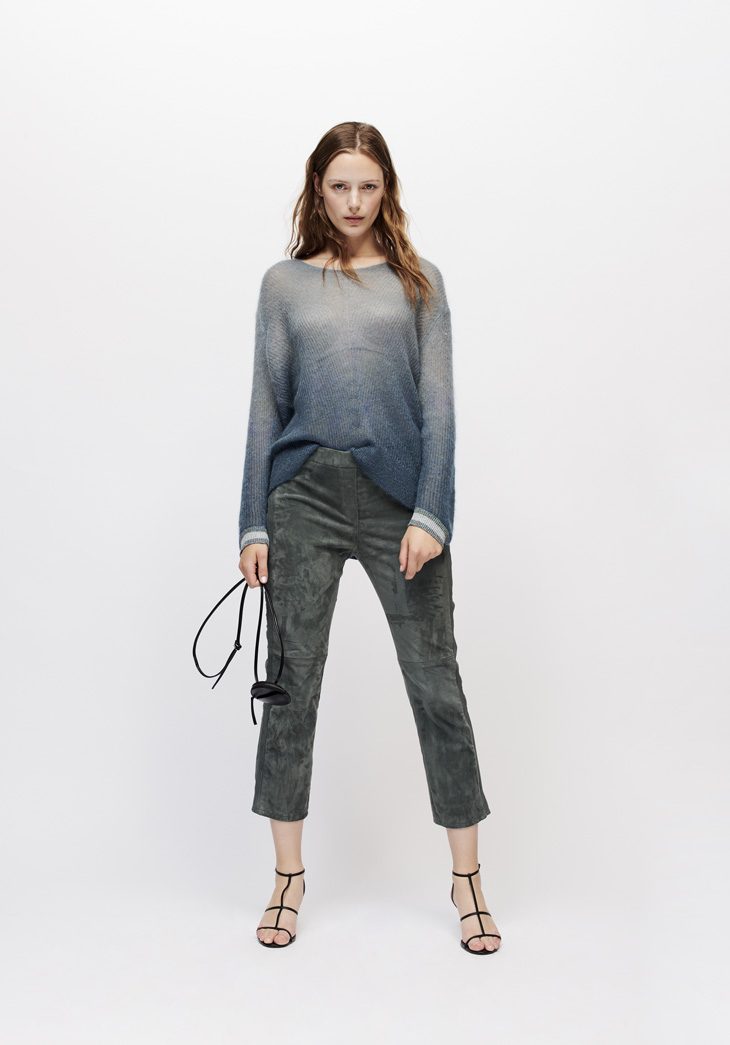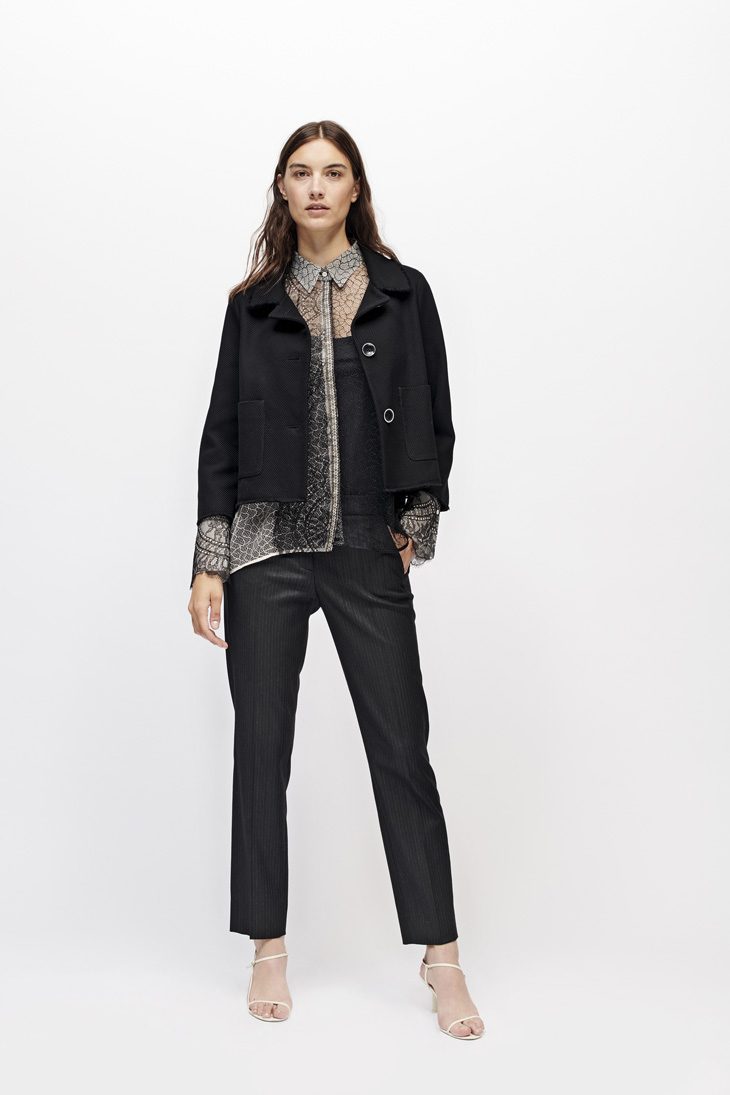 First collection: The capsule "Spotlight On"
This endlessly chic collection perfectly masters the fine line between pairing contrary approaches in one look: for instance glamorous influences that radiate pure joie de vivre are combined with minimalistic ones. Rich neutrals, metallics and irisé create ultra- contemporary looks. Some outfits are kept tonal and thus, they never scream for attention, but even more convince you by their very sophisticated, graceful character. Business styles are interpreted in very unique, yet powerful versions: for example a black suit is provided with stripes at each sleeve in a lighter hue. Paired with a turtleneck sweater, this look is business- chic yet innovative, with just the right amount of each. Monochrome looks creatively play with sporty elements and feminine inspirations, black underlines the accents and creates depth. Suits play a central role in this line and appear in various nuances, ranging from diamond black, night blue to pewter. Pleated skirts and dresses give the looks a very blithe, feminine mood.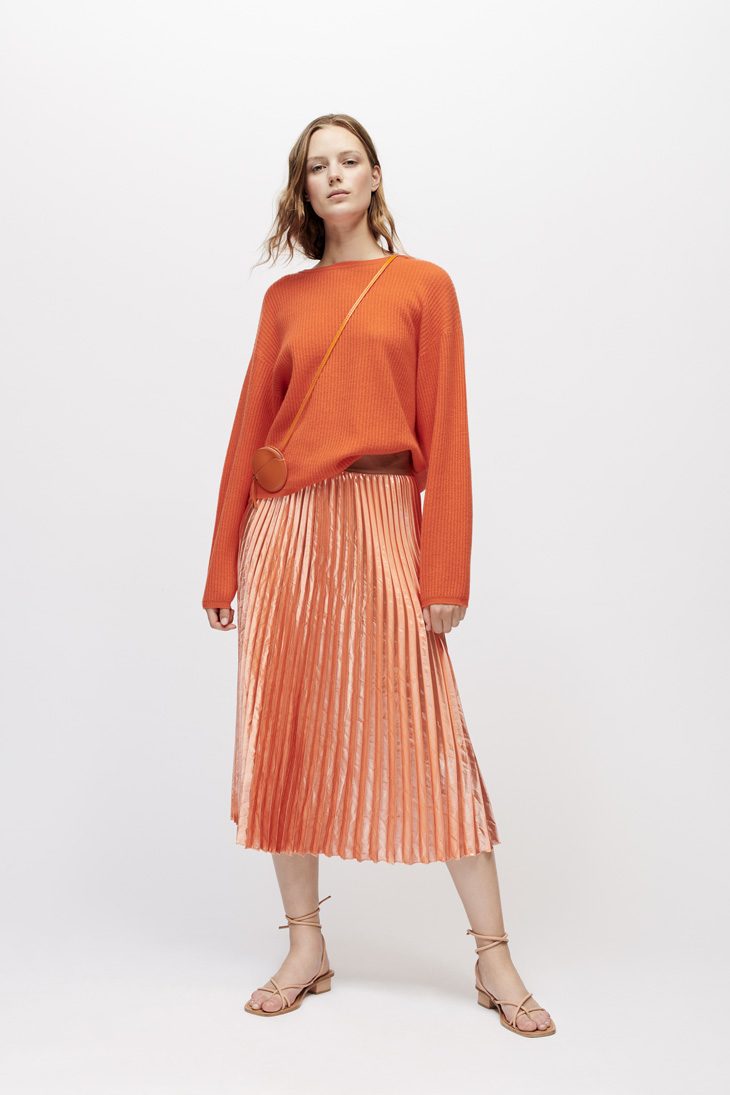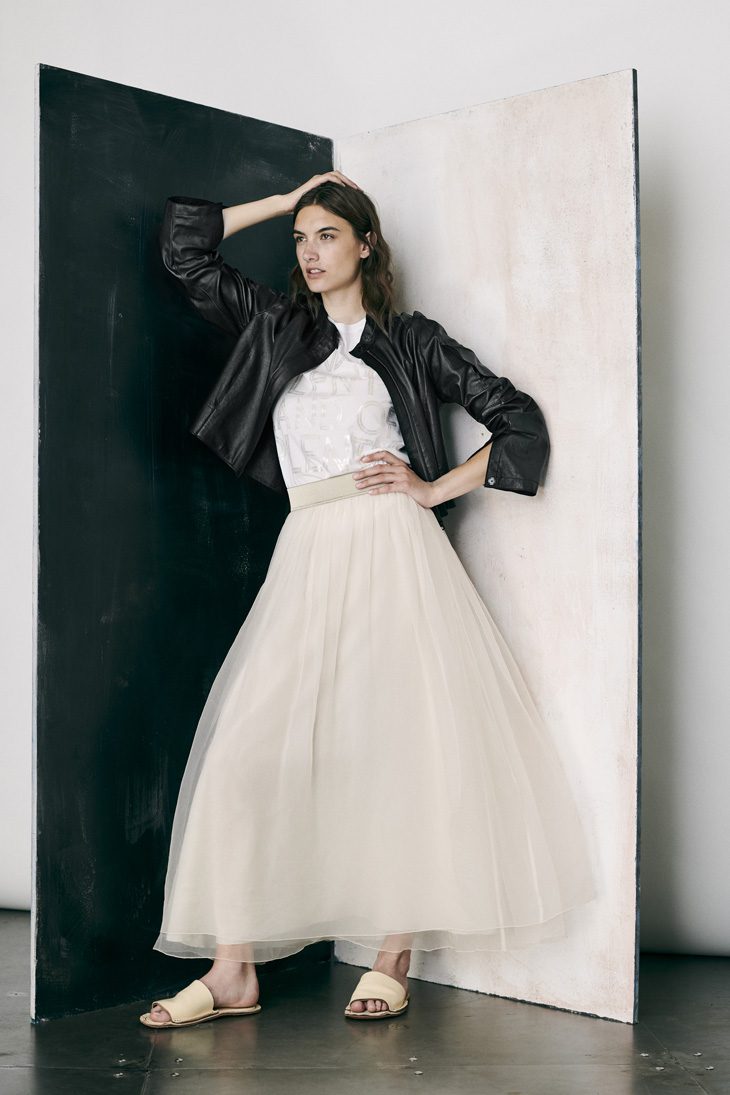 Second collection: "Land of Plenty"
This summer- blithe line captivates you due to its vivid colour- and pattern mix. Fluorescent orange and pink certainly stand out. Furthermore they give each outfit a very positive approach. In addition to these bold hues, neutrals, such as soft beige and black are applied. These colours contribute to the very wearable, urban- chic character of every outfit. Animal prints are worn in a highly nonchalantly way and are used repeatedly. What must also not be missing in this collection are some everyday essentials, such as comfortable coats and business suits. Their colour choice ranges from eye- popping orange, cognac, pewter, dove grey to wheat. Some knitwear pieces add unique tie dye options and are therefore inspiring to observe.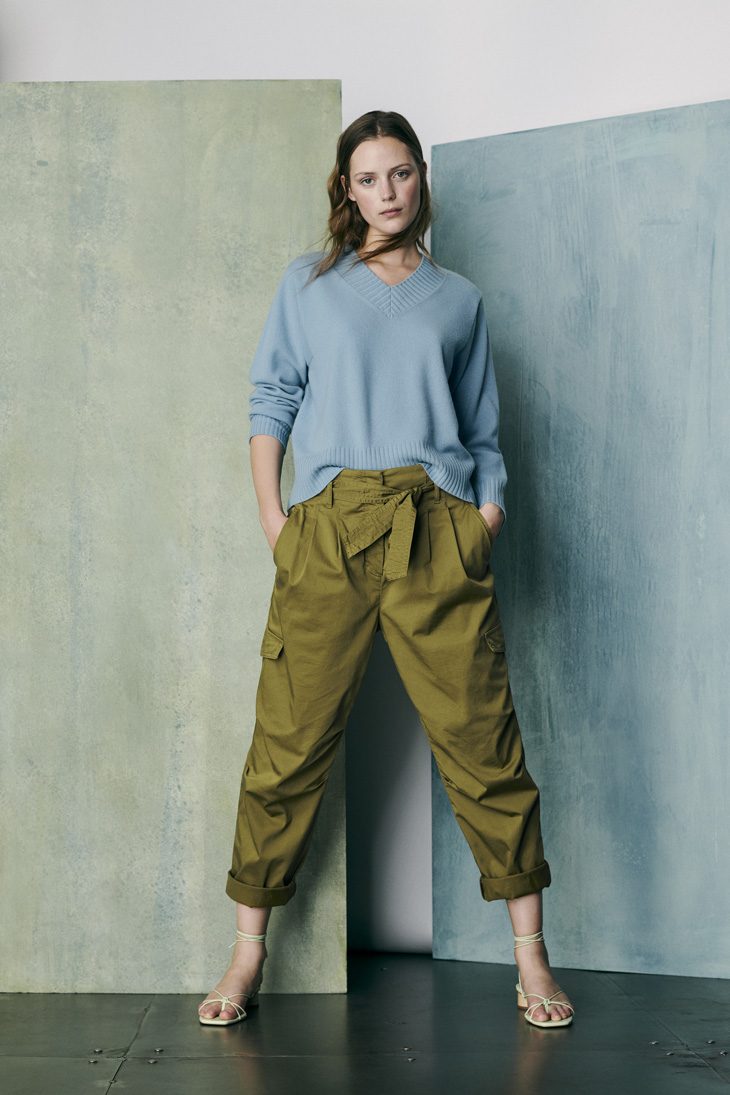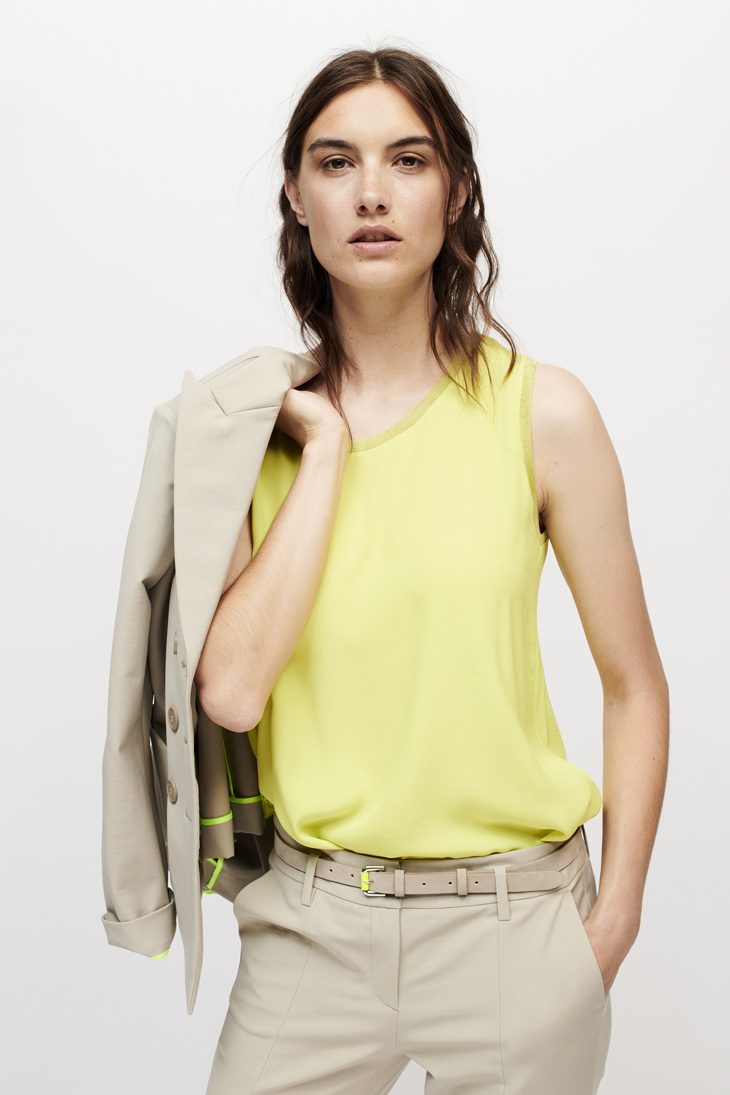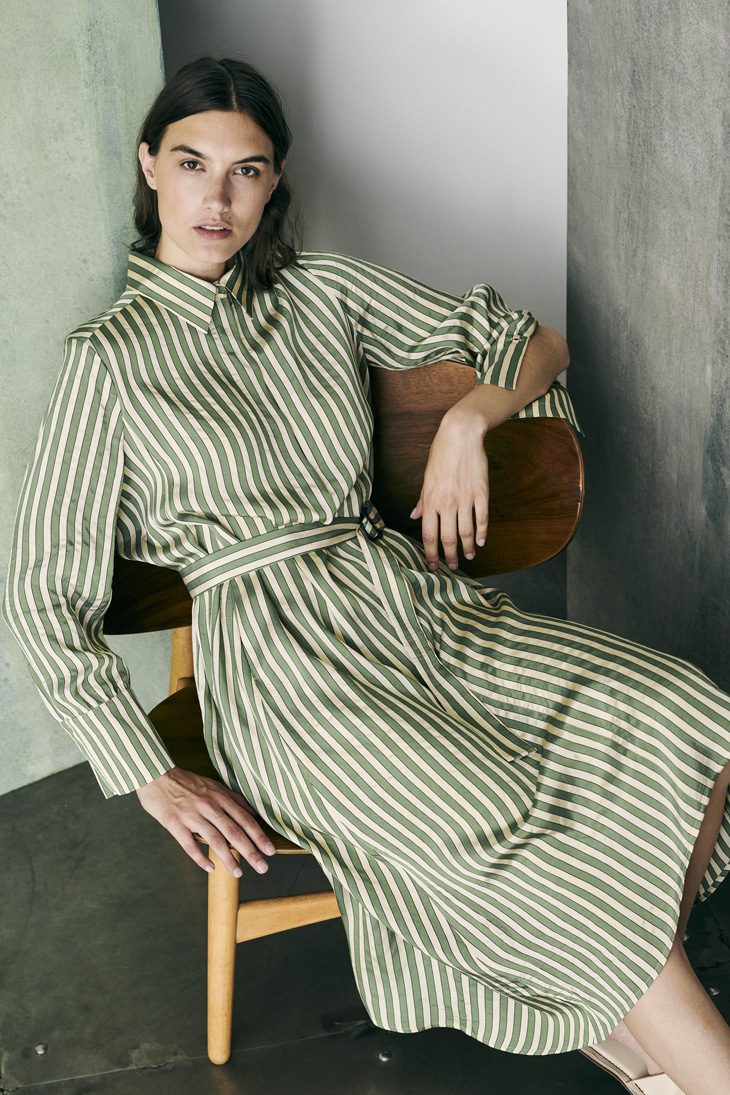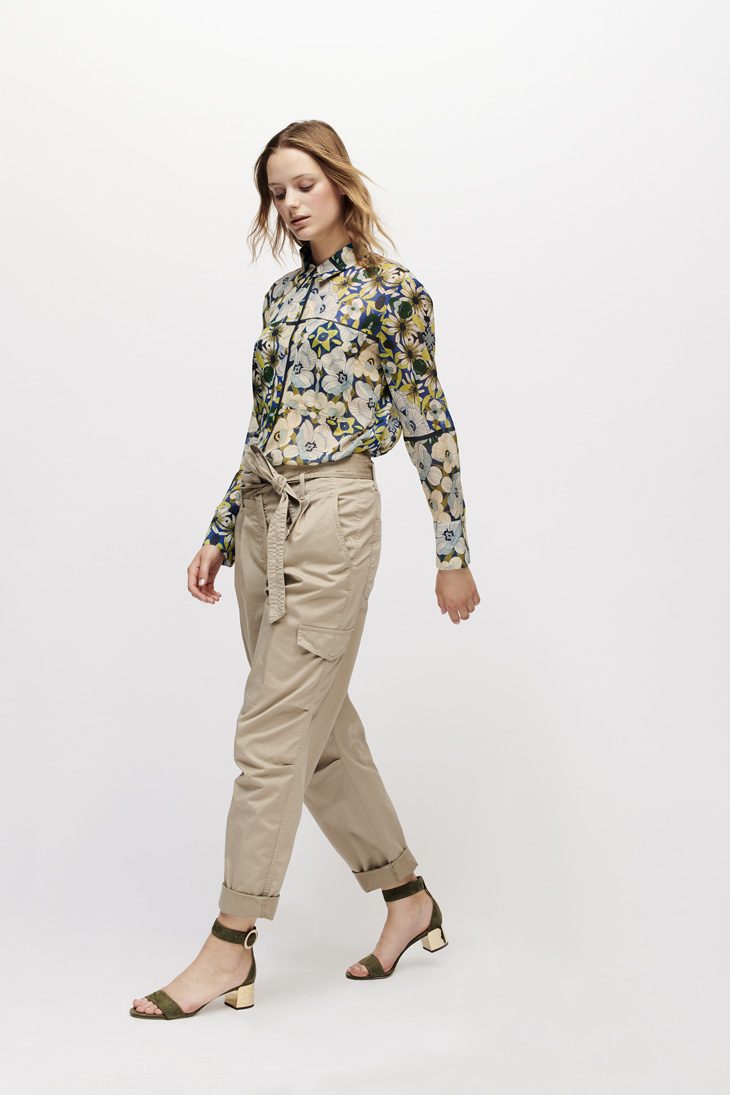 Third collection: "City Greens"
As you may assume by the title of this collection, "City Greens" focuses on a variety of green shades, such as pea green, acid green and kit. These green nuances are often paired among each other or, otherwise, they are combined with blue, neutral and sheer white. The colour mood can be described as "acid cosiness". A bunch of looks are kept rather minimalistic, while others vividly mix and match various prints and colours. Many looks are eased by a neo- sporty touch. The soft shapes of these pieces are always interpreted in a very feminine way. Therefore they are the perfect addition for your urban- chic Spring/ Summer 2020 wardrobe.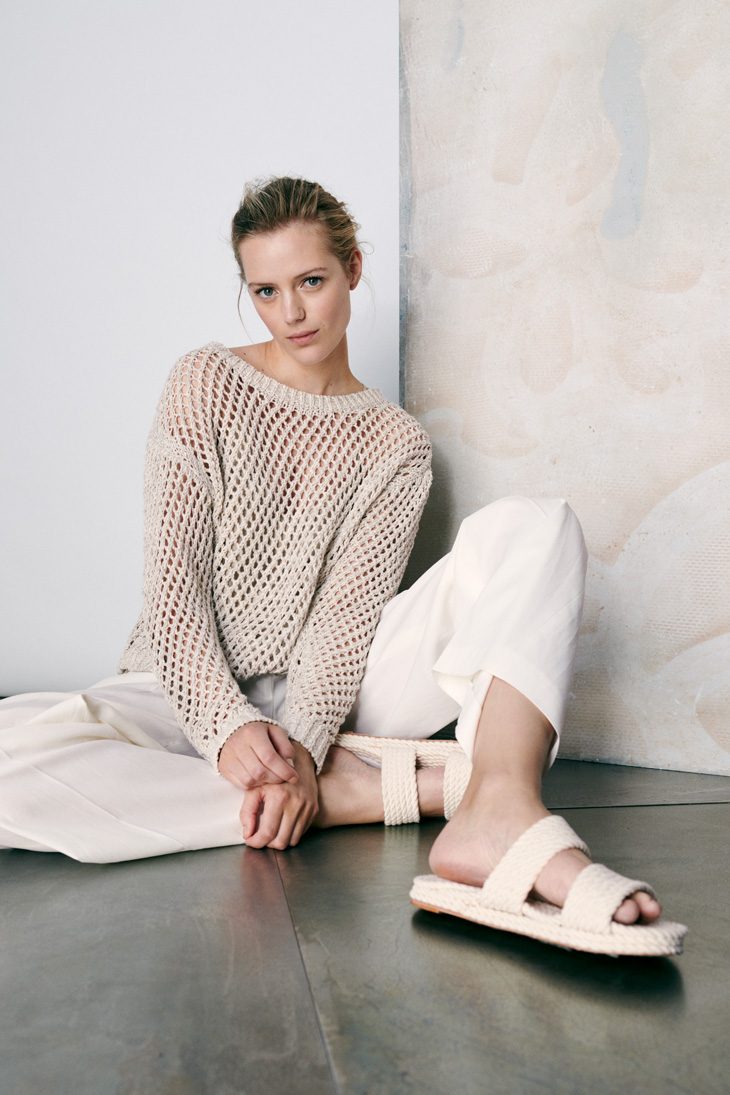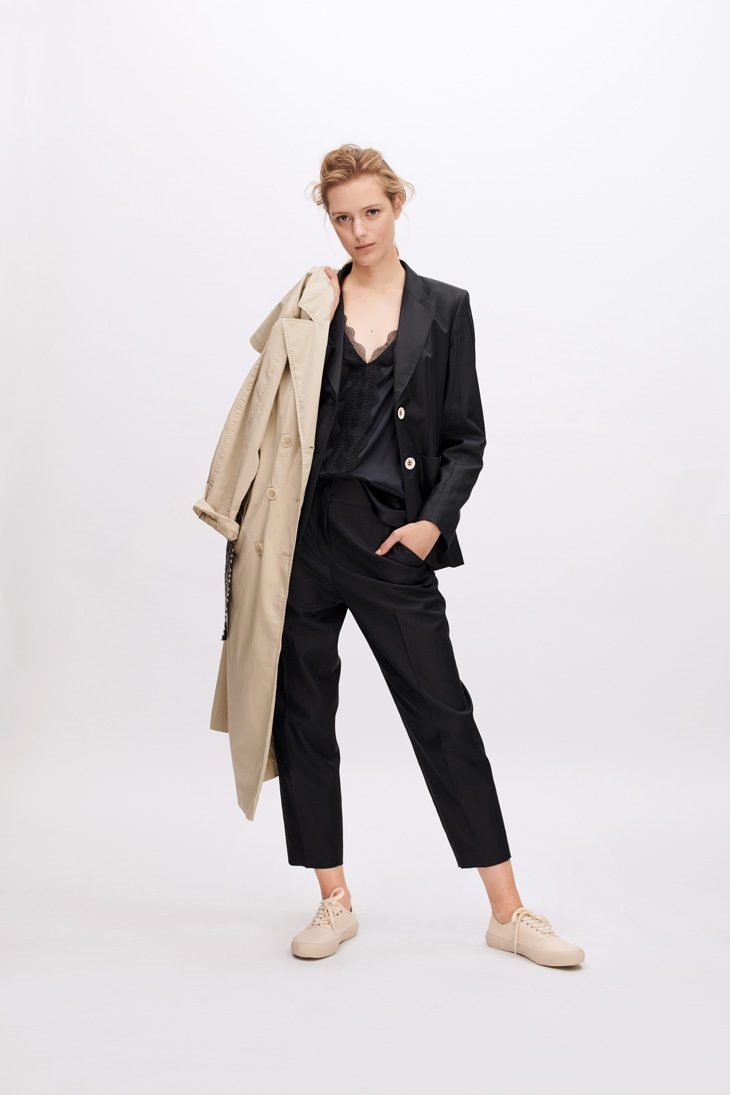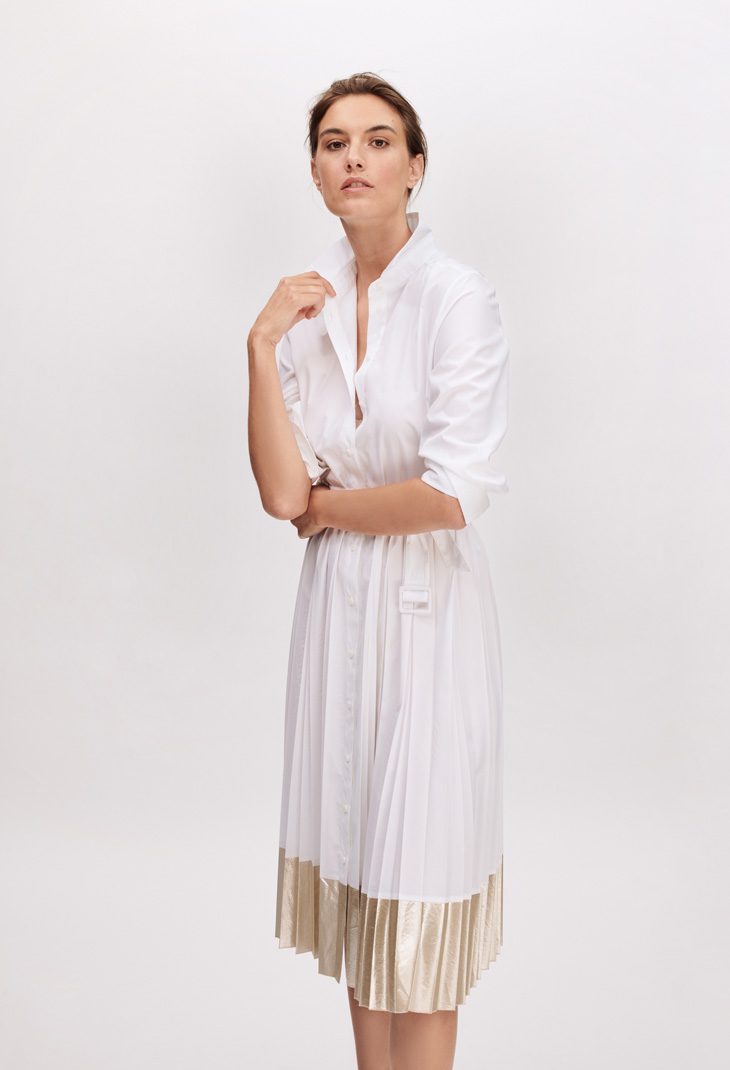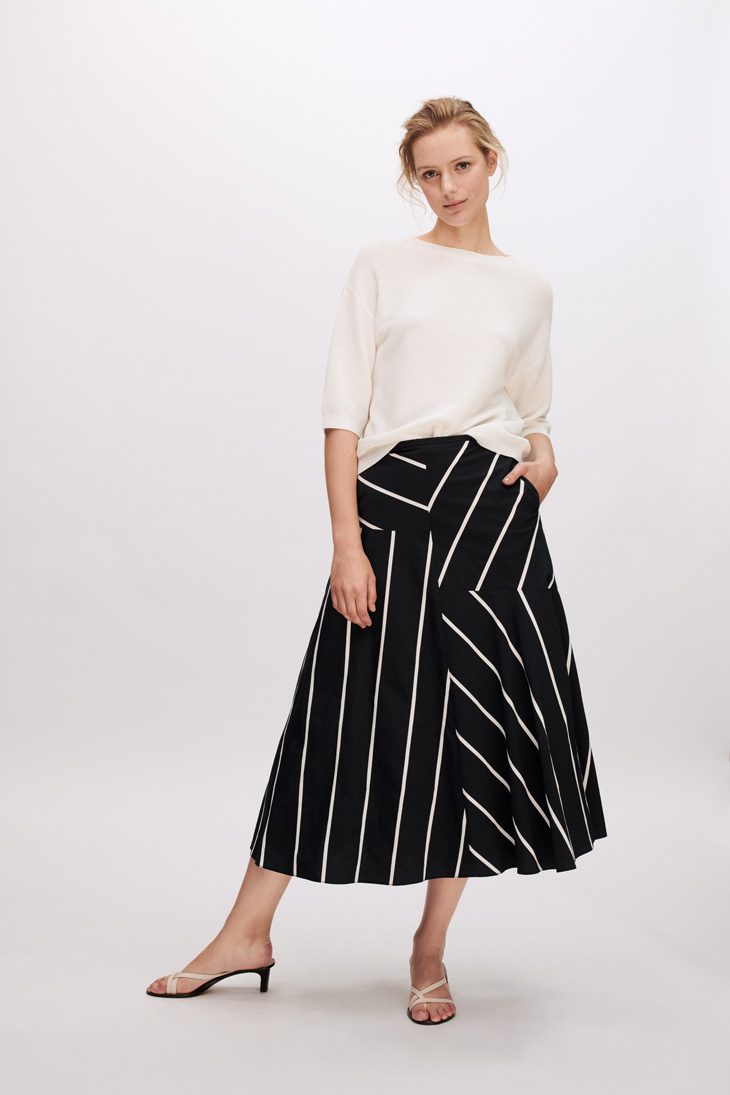 Fourth collection: "Summer Neutrals"
The colour basis of this collection is formed by sophisticated neutrals, such as ginger, cream and bleached white. In addition to this rather restrained colour palette, dark blue builds interesting contrasts. The outfits often stay tonal, sometimes two tones are paired in one look. Therefore the overall image stays very clear. Ruffles and eyelet embroideries build interesting highlights. Graceful materials play a central role and underline the feelgood factor of these looks. The silhouettes are rather reduced and a touch of '90s inspiration clearly shines through.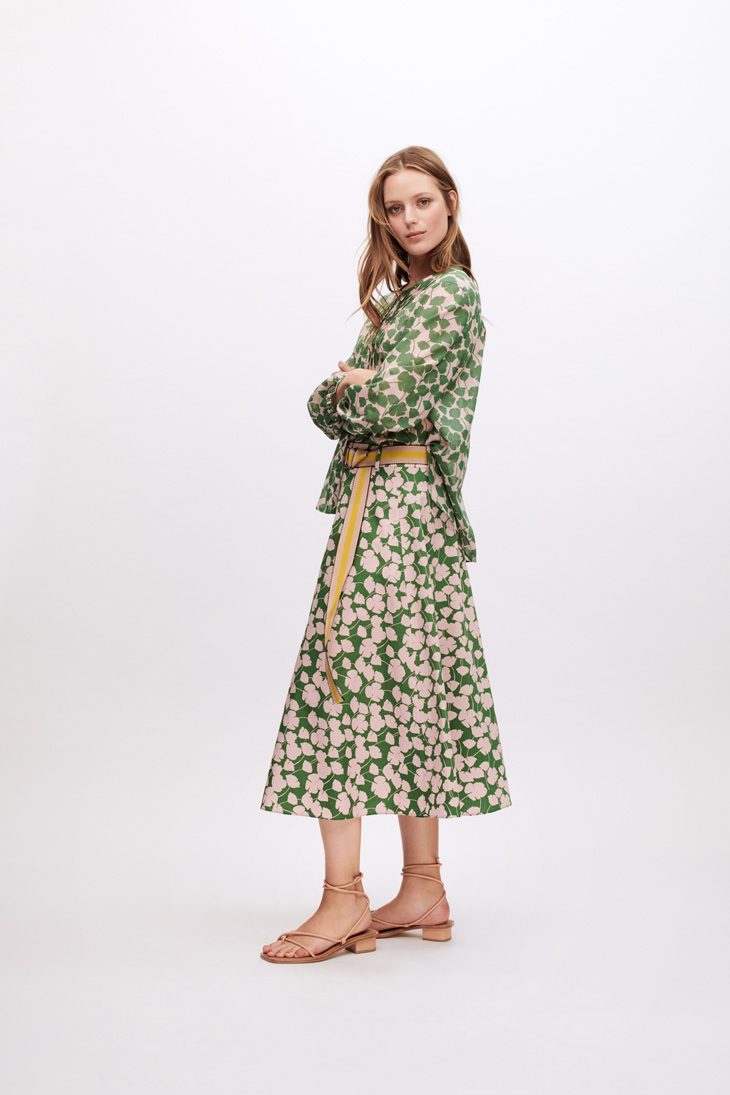 Fifth collection: "Natural Vibes"
The title says it all! This collection is all about natural, earthy tones! Summery, earthy nuances in light textures are paired with dark summer hues. Our favourite colour combination is saffron and emerald- so refreshing! Additionally, several earthy shades, such as cinnamon, tobacco, off- white shades and eco- green build unusual colour impressions. Worth of mentioning is also the fact some everyday classics, such as cosy sweaters and urban- chic suits, must also not be missing in this collection.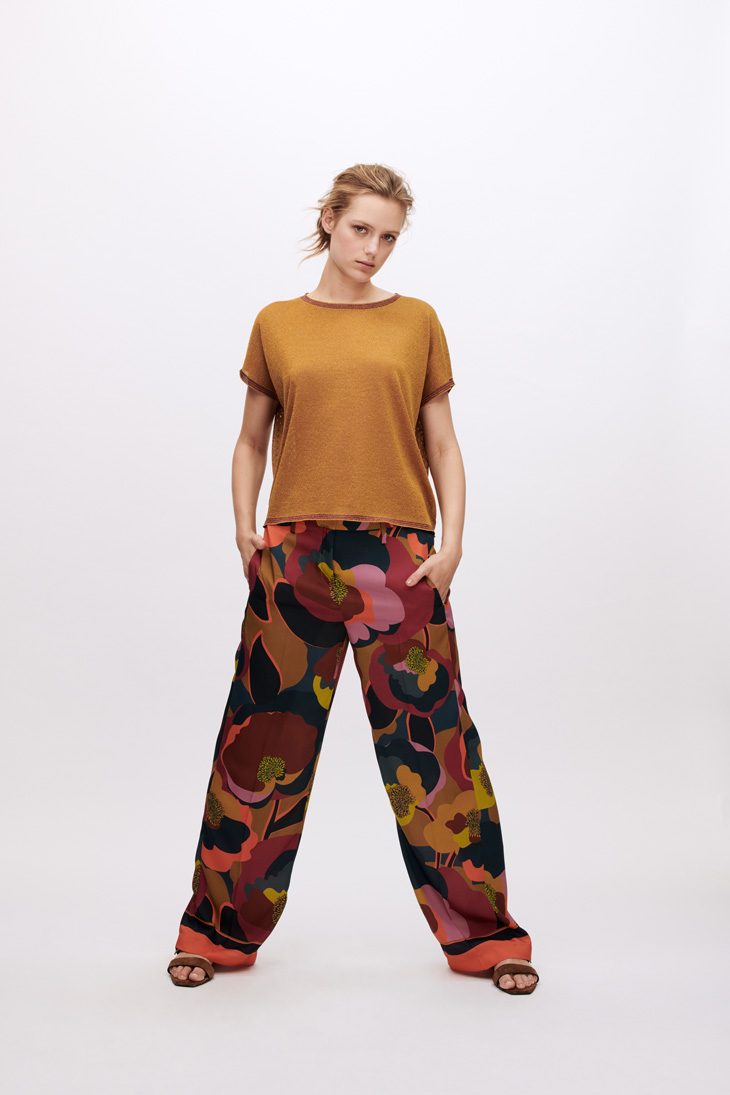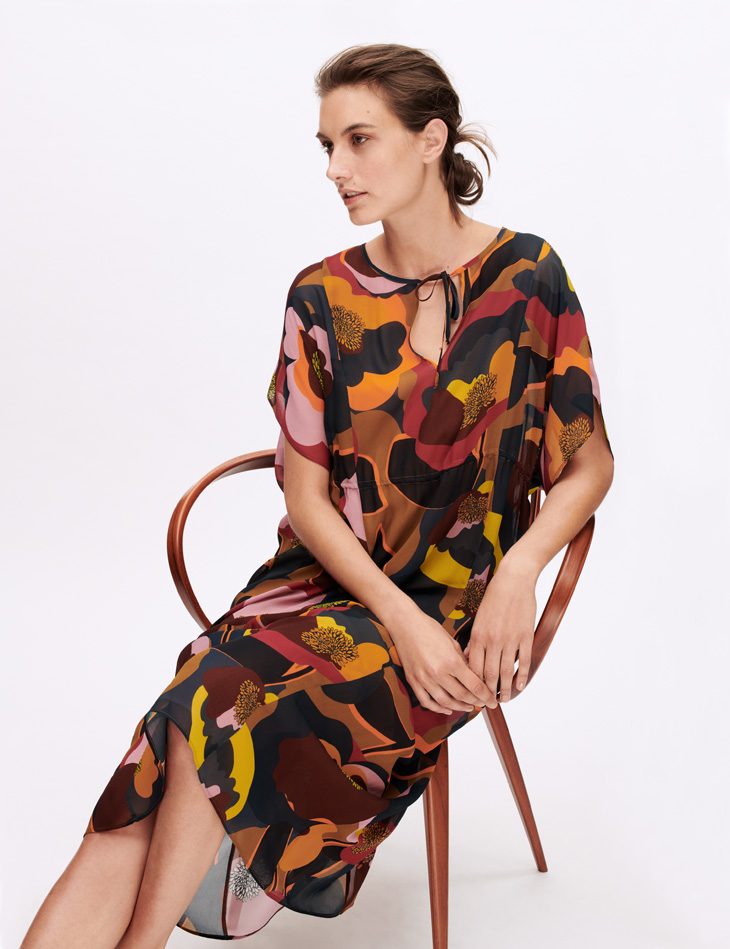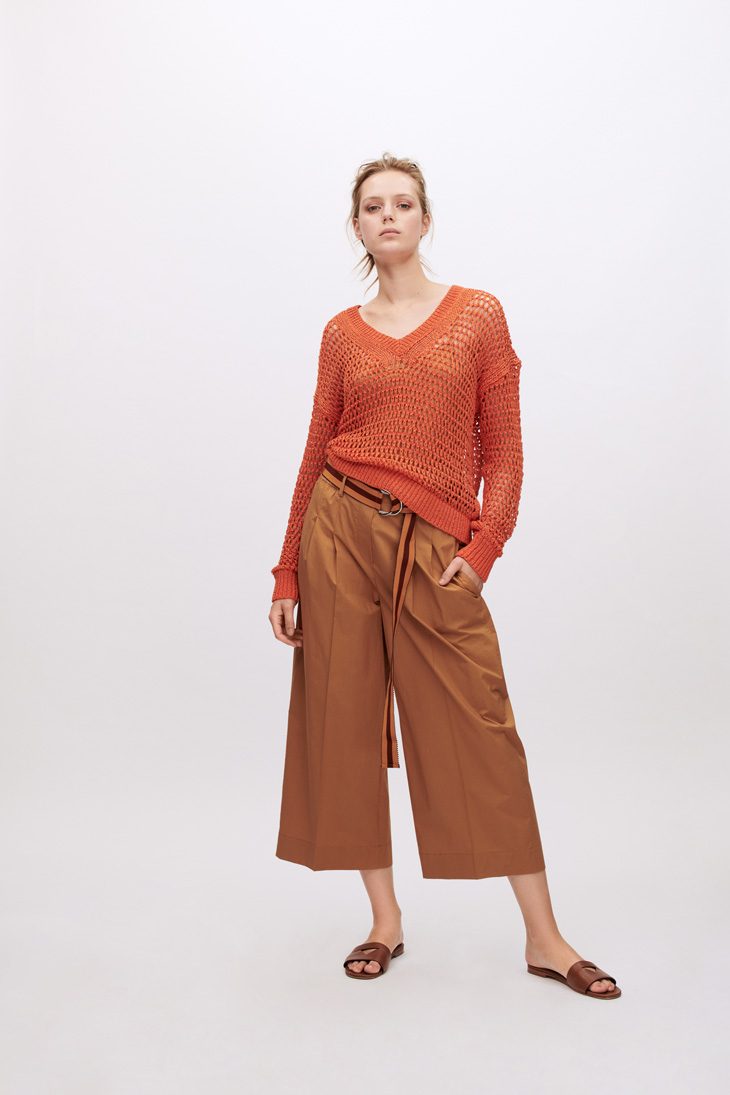 Sixth collection: "The High Summer Capsule"
Friends and fans of the '70s among you will be delighted when viewing this collection: it captivates you due to its rich, intense colour palette consisting of vibrant, powerful tones. They remind you of a hot summer day, with cinammon, dark blue and white shades as its basis. Burnt red and burnt orange underline this blithe, refreshing summer mood. Bold prints and loose cuts radiate summer feeling at its best. "The High Summer Capsule" radiates sea and city vibes and is therefore the perfect addition for your summer wardrobe next season.
Photo © Luisa Cerano
Review by Sussan Zeck for D'SCENE Magazine