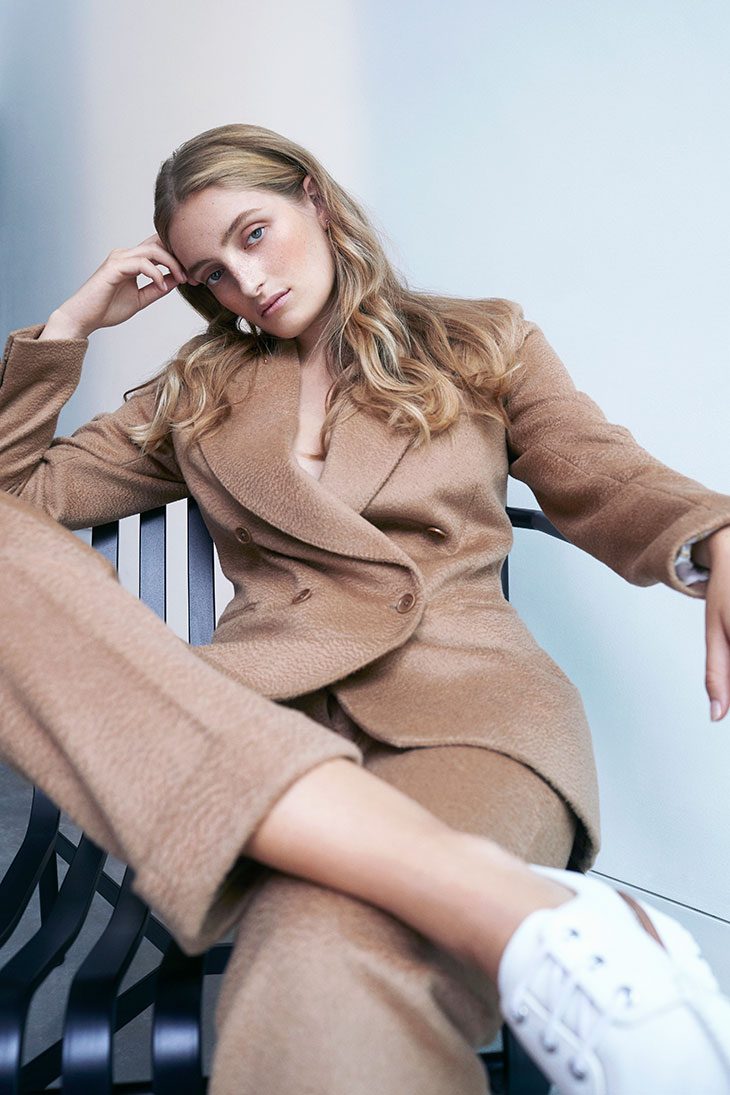 Between the countless number of tailored resumes sent into black holes, the time spent on applications and phone screens and in-person interviews and the effort put into test assignments and eventual salary negotiations, you've put in so many hours and tons of hard work to finally land your dream job.
Read more after the jump: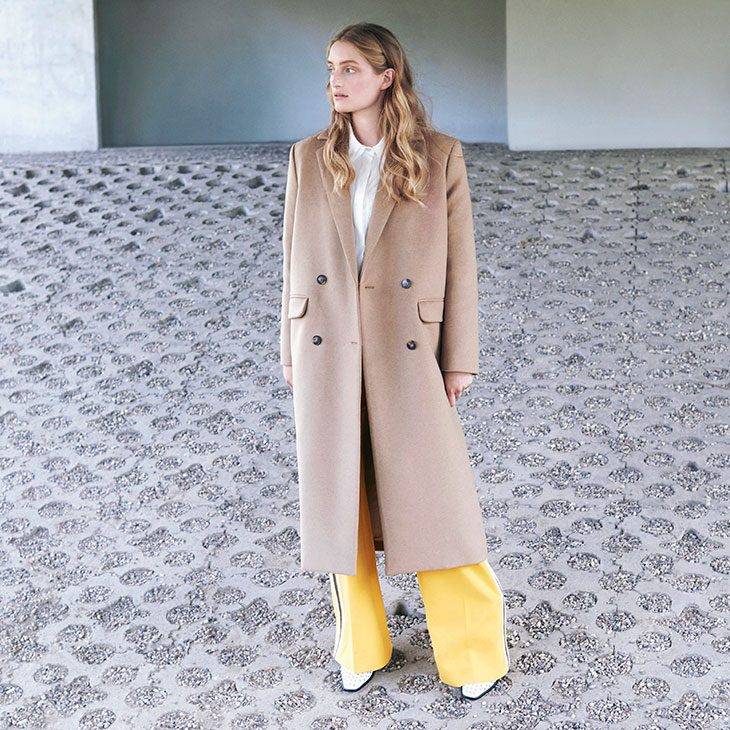 Now, it's time to dress the part!
With so many different kinds of work environments and dress codes out there, it's easy to feel overwhelmed by trying to understand which is right for your office. However, with a little bit of research and creativity, you truly can navigate your office dress code with style and grace.
Why Dress Codes?
Dress codes are an important tool to help employees understand what types of outfits are considered appropriate for work. They eliminate most confusion about apparel expectations and provide guidelines that make dressing for the workday much easier.
Office dress codes differ depending on the industry and type of interactions that take place within a company, with client-focused jobs and high-stakes industries like law and banking leaning towards the most conservative.
Here are some of the most common company dress codes and how you might style around them.
Casual Dress Code
While the term might first make you think of flip-flops and sweatpants, there's a fine line between looking cute and casual and unkempt and sloppy. A casual dress code normally means wearing comfortable outfits in a neat, tidy and respectable way–and it's fairly common in startup culture.
● Jeans might not be allowed in a casual office environment, but even if they are, stick to a dark wash pair without intentional rips and holes.
● If sneakers are allowed, keep them sparkling clean! This certainly isn't the place for your dirty weekend pair.
● During the fall or winter, a sweater dress is a modest, feminine choice for the office, especially when paired with comfortable booties.
● In the summertime, open toe shoes are totally acceptable, but avoid flip-flops and wear them with dresses or skirts that fall at the knee or below.
No matter what you wear, to abide by a casual dress code and achieve a polished and put-together look, make sure all of your work outfits are pressed and fit you well. So long as your hair is brushed and your nails are clean, this dress code normally allows you to be super creative with how you style your look.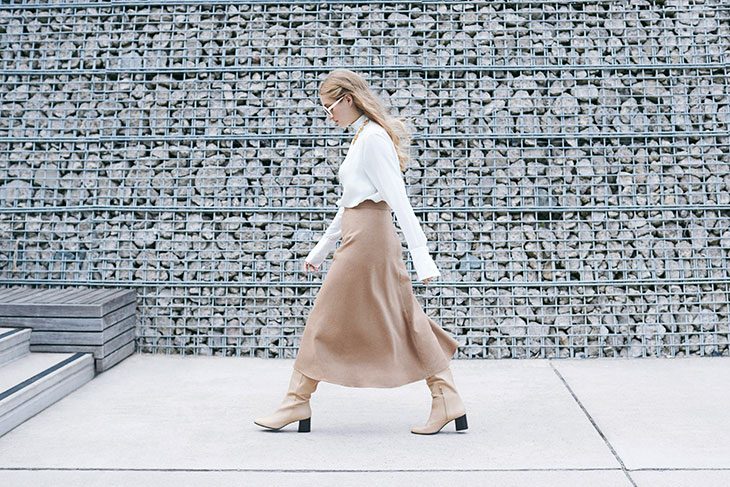 Uniform Dress Code
Healthcare practitioners, cosmetologists or estheticians, those who perform a trade and people who work in restaurants may be required to wear a particular uniform to work every day. While this makes it quite simple to pick out your outfit every day, it can feel challenging to find ways to add personality to a uniform.
Even if you can't choose your outfit, you can find ways to feel more like yourself in your uniform with fun accessories and little bit of creativity! Your employer might allow you to wear funky patterned socks, bold earrings, a flirty nail polish color or even a swipe of petal pink lipstick to make your look your own.
Business Casual Dress Code
A business casual dress code is a popular choice for employers because it gives employees the opportunity to add their own personal touches to their outfits, without looking too informal.
● Maxi dresses are a versatile choice and can be styled to match every season. In the spring and summer, wear them with neutral flats for a breezy look. For fall and winter, tights and pumps or booties will keep you warm and polished.
● Pair loose, flowy blouses with straight leg slacks and mules for a foolproof look that can easily go from day to night.
● If you're wondering how to wear a sweater dress in a business casual environment, tights and pumps are an easy way to dress this cozy option up for the office.
You might be expected to keep your hair a more natural color or avoid spiky neon nails in a business casual setting, but don't be afraid to add pops of personality with fun accessories like tortoise shell hair clips or an accent nail.
Business Professional Dress Code
Your business professional look will more closely resemble one of your interview outfits than any of your weekend wear. This environment is a bit more buttoned up, focusing on neutrals and more modest looks.
● A blazer in a neutral color, or a tasteful print like plaid, will look very polished with a pencil skirt, nude stockings and pumps.
● Keep your collared shirts crisp and fresh.
● Pick jewelry that makes a statement but isn't a distraction. A quality watch or pair of drop earrings would be perfect.
You might not have as much room to play with your hairstyle or nails in this type of office environment, but a braid or low bun and ballerina pink nail shade are absolute classics.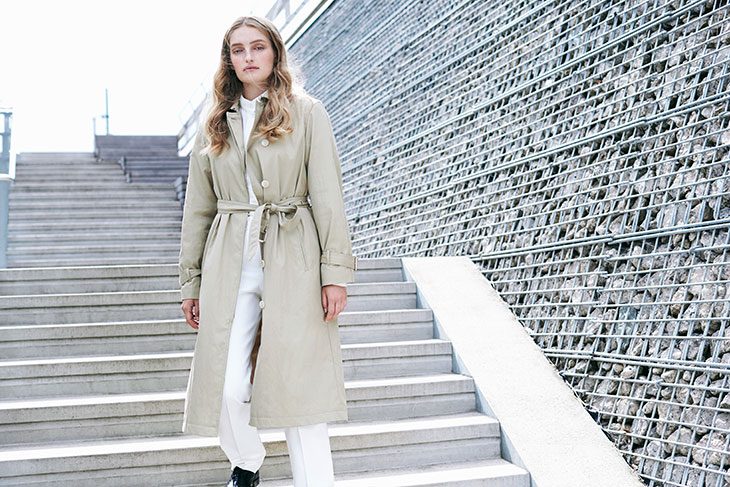 Business Formal Dress Code
A business formal dress code is normally reserved for employees and industries that interact with executive level clients in extremely formal environments. This type of dress is often called boardroom attire, and you might see it work by c-level executives or those in law or banking.
There aren't too many companies or industries that require business formal dressing nowadays. With more and more millennials entering the workforce and a shift to a more casual culture in general, even companies with highly formal dress codes (like Goldman Sachs) are embracing a more relaxed dress code.
Every Company's Different
Most companies have dress codes that generally abide by the above standards, but keep in mind that your employer might choose to customize theirs to meet their team's needs.
If you receive an employee handbook, read it thoroughly to get a general understanding of your attire expectations. Err on the side of formality your first couple of days in the office and pay attention to what others are wearing to get a feel for how strictly the team abides by the dress code.
You might also want to ask human resources or your co-workers about whether there are any special requirements or details you should remember about the company's dress code.
● Your office might normally be business casual, but for a client meeting, expect everyone to come in looking more formal.
● There might be a "casual Friday" policy that gives you the opportunity to be more comfortable before the weekend.
● There might be fun team-building activities (like a Halloween costume contest or spirit week) where you can get really creative and playful with your outfit!
Every company is different, and even though that can make things a bit confusing to navigate, it's what also makes the world of work so exciting. By learning about your office dress code right from the beginning, you'll probably find it'll be easier to adjust to your new role more quickly because you'll feel like you fit in from the start.
With a little bit of research and a couple of clarifying questions, you'll be able to start leaving a lasting impression (with your work and your look) in no time!
Images by Philip Blythman for Design SCENE