The one and only Rihanna takes the cover story of American Vogue Magazine's November 2019 edition captured by fashion photographer Ethan James Green. In charge of styling was Tonne Goodman, with beauty from hair stylist Yusef Williams, and makeup artist Kanako Takase.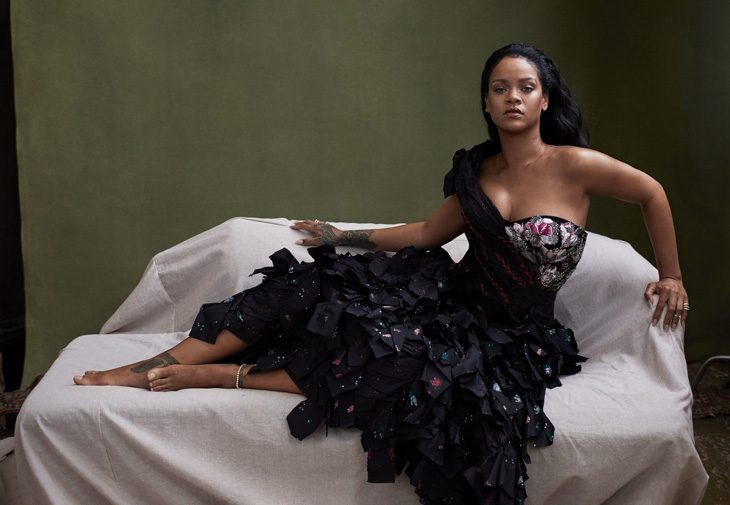 "Music is, like, speaking in code to the world, where they get it. It's the weird language that connects me to them. Me the designer, me the woman who creates makeup and lingerie—it all started with music. It was my first pen pal–ship to the world. To cut that off is to cut my communication off. All of these other things flourish on top of that foundation." – Rihanna for Vogue Magazine.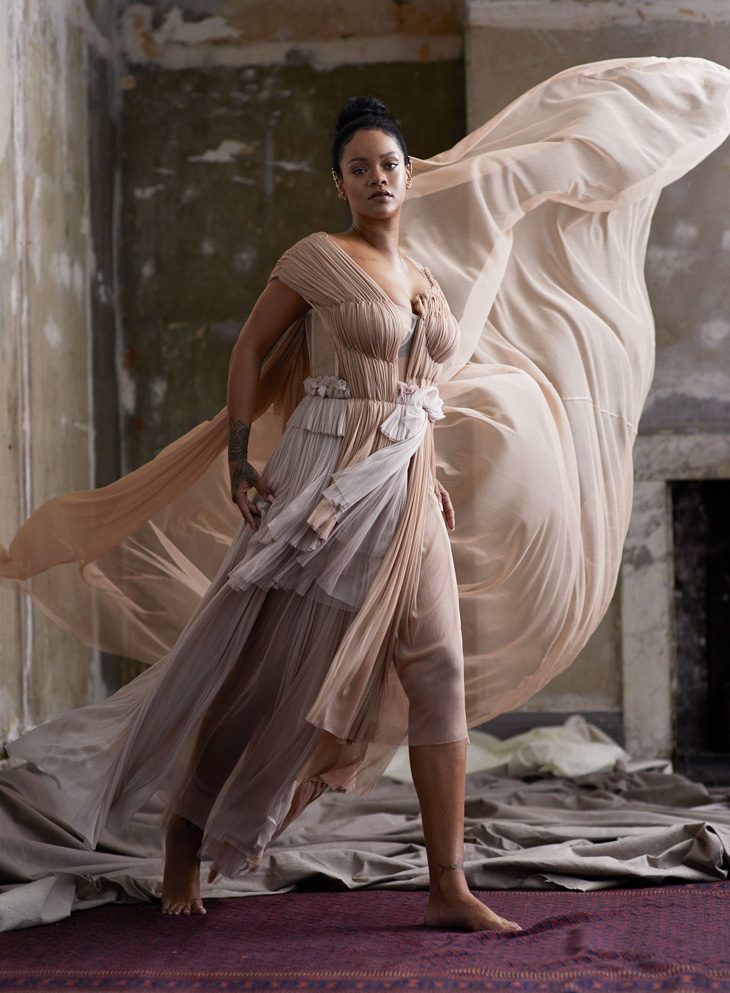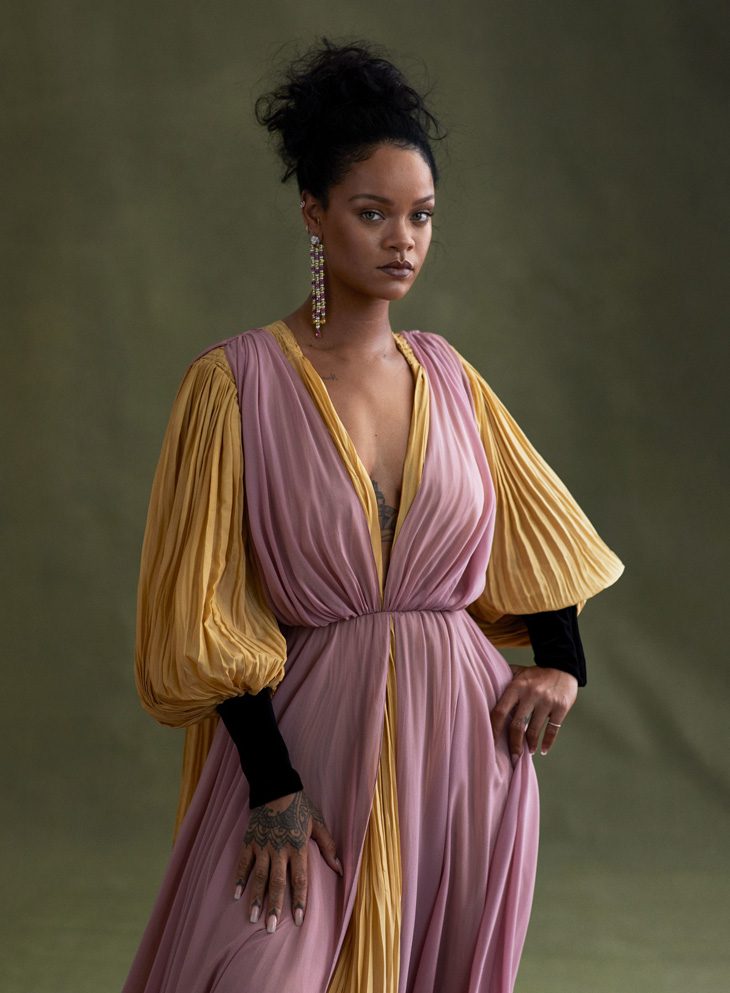 This is Rihanna's sixth cover. Fashion photographer Annie Leibovitz captured Rihanna' first and second Vogue covers (April 2011 and November 2012), in charge of photography for the third cover (March 2014) was David Sims, and fashion photography duo Mert Alas and Marcus Piggott lensed her fourth and fifth covers (April 2016 and June 2018).
Photography © Ethan James Green for Vogue Magazine November 2019 – www.vogue.com