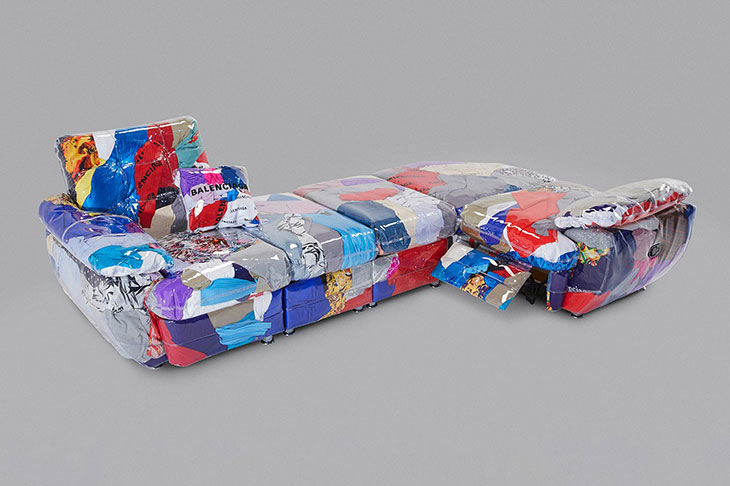 New York-based designer Harry Nuriev has collaborated with Balenciaga on a large sofa stuffed with brand's discards for an upcoming Design Miami. The couch took two months to create and it's inspired by the '90s inflatable chairs.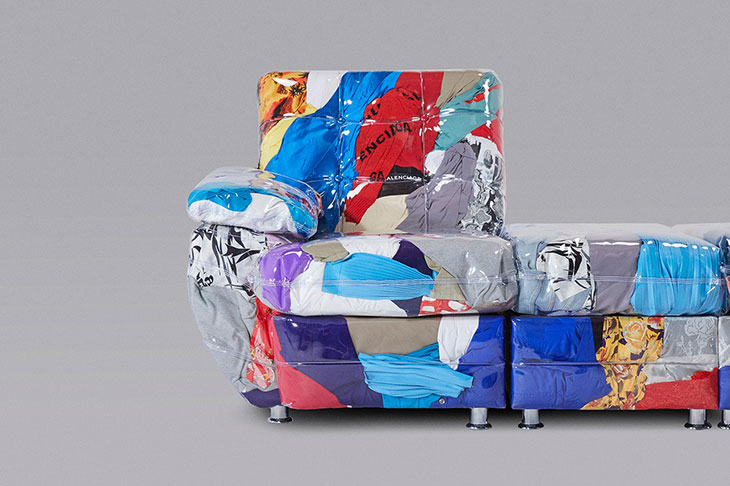 The couch silhouette is inspired by Nuriev's childhood home in the Russia during the '90s and early '00s. I love these ugly sofas. It was the first sofa shape I had and I would sit there with my family and with my grandma and grandpa. I was so little; my body was small so the sofa was really big compared to me. – said Nuriev for Vogue.com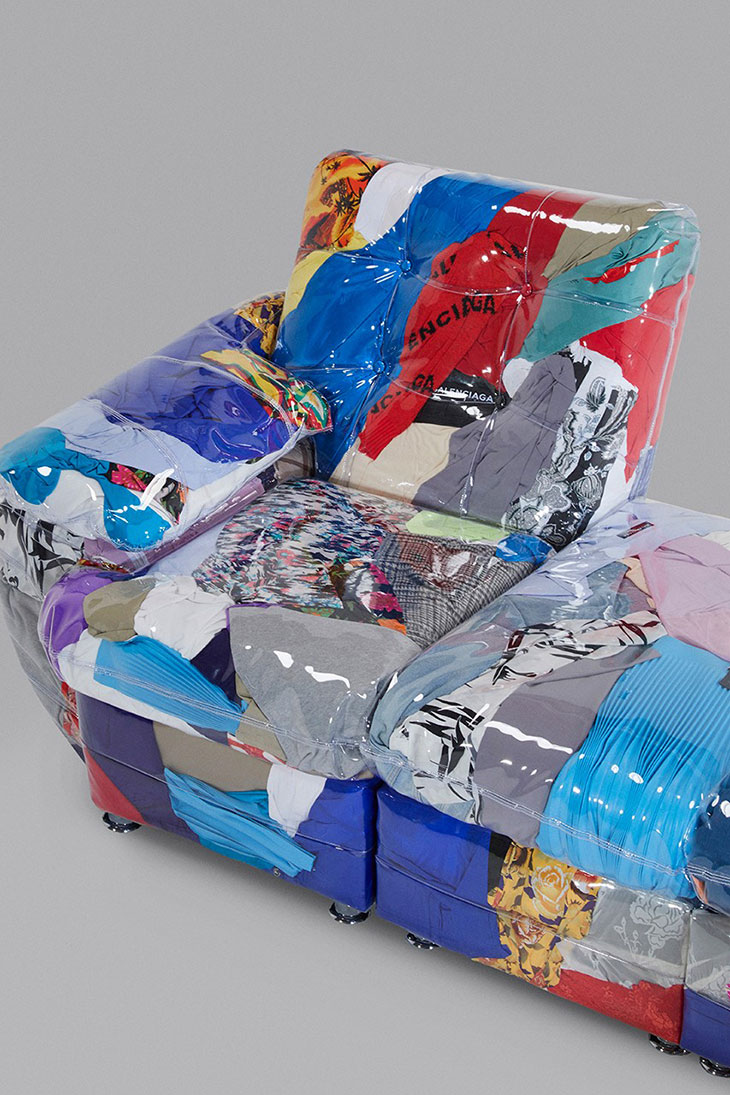 Nuriev's design is a statement on sustainable practices in fashion, and he hopes that this concept will help other designers and brands figure out the way of working with upcycled materials.
The couch is made exclusively for Design Miami, open December 4–8.