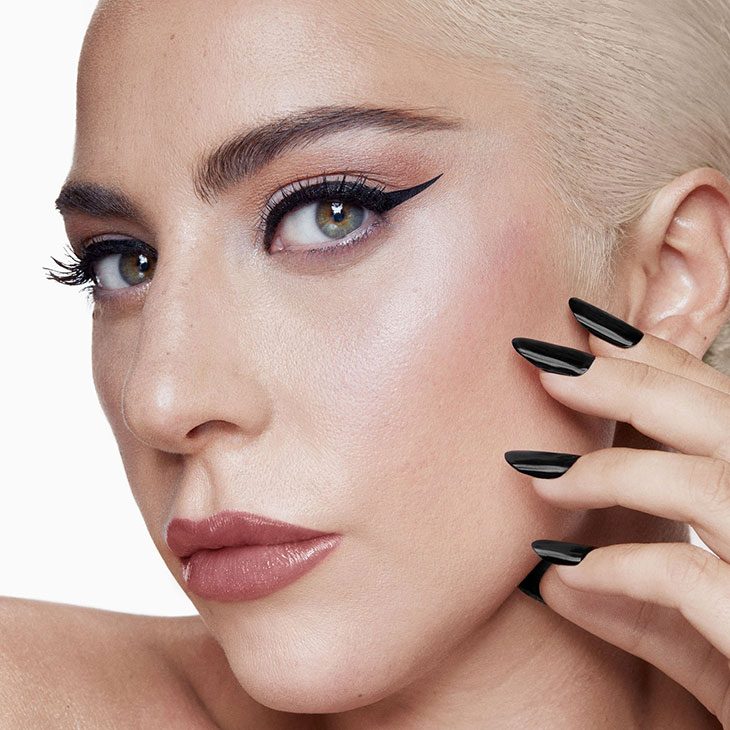 Eyeliner is a powerful makeup tool that elevates any look to whole another level. But even though it is an integral part of our makeup routine, it's not exactly easy to use.
Lady Gaga and her Haus Laboratories team bring you the 3 creative ways to apply their long-wearing, matte black liquid eyeliner.
Flexible felt-tip with a superfine point gives you the versatility to create any look from subtle to bold, even the signature Lady Gaga wing. Longwearing, matte black liner glides on to any eye shape without tugging or smudging, leaving a blacker-than-black pigment. – from Haus Laboratories
Makeup has never been easier with Haus Laboratories eyeliner tips! Scroll down to discover the 3 ways to master the liquid eyeliner: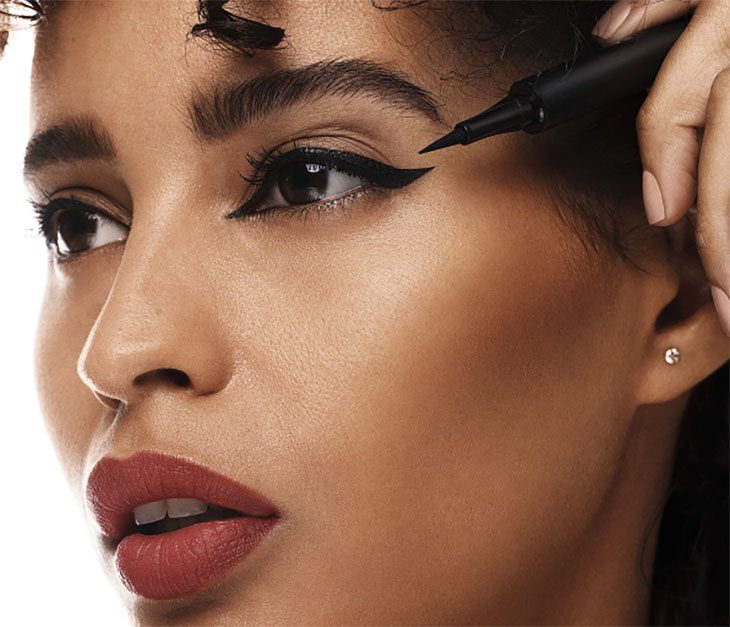 Look 1: THE WING
Extend your wing from the outer corner to the inner corner for a dramatic finish.
Look 2: THE OUTLINE
Frame eye by stamping micro dots along the outer edge, finishing at the inner corner.
Look 3: THE UNEXPECTED
Fill the outline from the previous look for a spotted look you can make all your own.
Pro Tip: Store LIQUID EYE-LIE-NER tip side down for optimal ink flow.