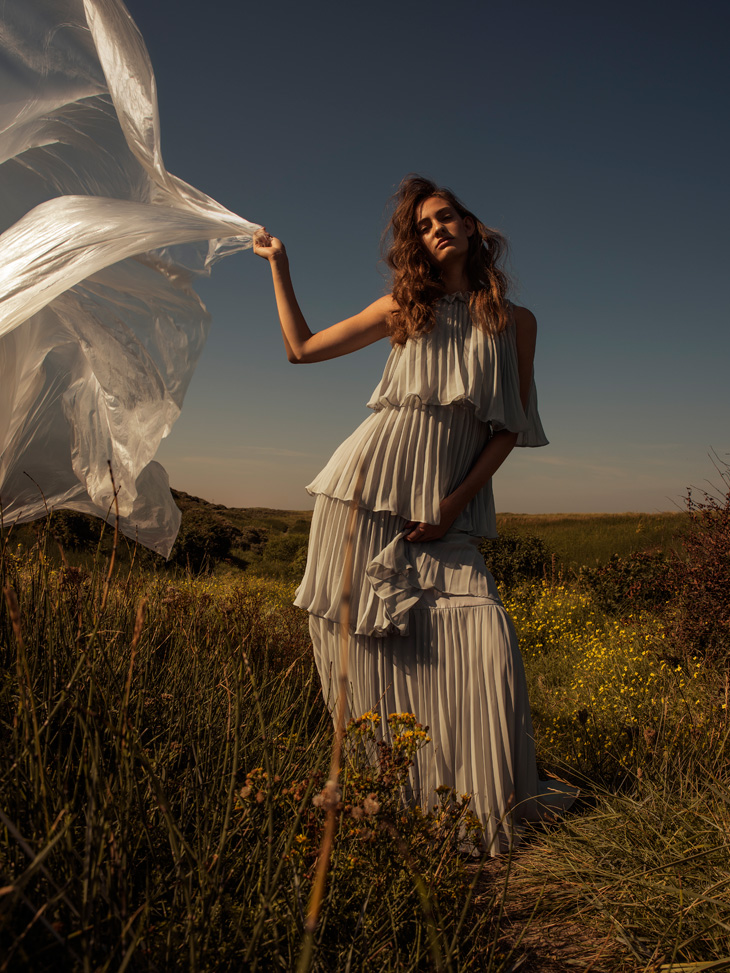 It's not a secret that many girls dream about having a luxury wedding gowns for their wedding. However, in reality, when we start to seek couture wedding dresses, we get impressed by the price. But, while the prices for such luxury weddings are pretty high and not everyone can afford to buy a designer wedding dress, there is something extremely magnetic in them. You may wonder if such a wedding gown is worth the money spent on it. Though some people consider that there is no point in spending much money on the wedding gown as it will be worn only once, we are sure that you deserve having an incredibly majestic gown for your wedding.
Below are 5 companies for luxury wedding dresses. Read more after the jump:
Galia Lahav
Galia Lahav makes arguably the best designer wedding dresses on the market. They've designed dresses for famous figures like Beyonce. If that doesn't say enough about them, then I don't know what will. You can shop all of their collections online, but they also do customizable dresses to make you look exactly like the princess you want to be on your special day. If you are looking for a luxury dress, check out Galia Lahav!
Jasmine Bridal
Jasmine Bridal designs two high-end bridal lines, Jasmine Couture and Jasmine Collection. Jasmine Couture wedding gowns are made with only the best quality and hand-sewn details to redefine contemporary bridal wear. These dresses are meant to emphasize and capture the feelings of love and romance. The Jasmine Collection wedding dress brand is the epitome of romance and whimsy. These wedding gowns all have fresh new looks that are made with high quality and premium finishes and are all unique and fashionable.
Kleinfeld Bridal
Kleinfeld Bridal has been dedicated to providing brides with unparalleled dress selection and exceptional service for more than 75 years. Since 1941, Kleinfeld has helped hundreds of thousands of brides find the perfect wedding dress. From the moment you walk through the doors, you'll feel the magic of Kleinfeld. Not only does Kleinfeld have 30,000 square feet filled with the largest selection of wedding dresses in the world, but it also has the greatest professional staff of over 200 employees who are dedicated to finding and perfecting your bridal look. From the day she says yes to the dress to the moment she says I do – Kleinfeld will be with the bride every step of the way.
Amsale
One of the most popular wedding dress designers of her time, wedding dresses from the late Amsale Aberra and her team (who continue on with her vision) have been worn by countless celebrities and featured on everything from Grey's Anatomy to 27 Dresses. Brides say appointments at this bright and airy flagship salon feel "personal" and "welcoming," with "attentive" bridal consultants that manage to pull the perfect dresses for your body type.
Shareen
One visit to Shareen's downtown warehouse and you'll think you've died and gone to vintage heaven. With racks and racks of every kind of retro dress imaginable, it's not until you see another bride trying on one of her custom wedding gowns or curated vintage bridal picks that you really start to drool, realizing you're not in Bridal Kansas anymore.
Images by Sanne Grasdijk for Design SCENE