A Fun Feel For Your Four-Footed Family Members
Dogs are companions who require a lot of attention. A cat, well…a cat's a cat. They just don't need people to be healthy. While it's not advisable to leave any pet unsupervised for an extended period of time, with animals like cats, you can leave them alone without putting the animal or your home in too much danger. With a dog, if you can't have the pup nearby, somebody needs to check in on them daily.
However, there are things you can do at your home to make the premises more dog friendly. This can be useful whether or not you're going on any trip. Especially if you've got a dog completing your family circle, you'll want to engineer the interior design of your home to accommodate the pup. Following are a few ideas to help get your imagination stimulated.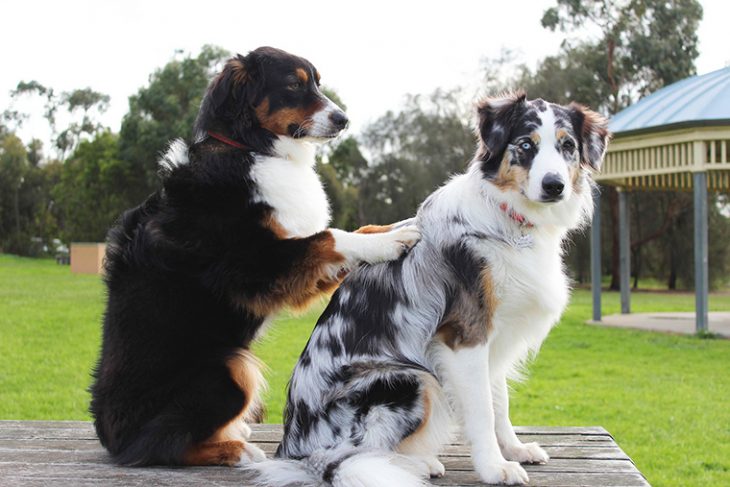 Install A Doggy Door On The Right Exit
Certainly, you want to walk your dog several times a day. Certainly, some neighbourhoods don't make it feasible for you to have a doggy door owing to local dangers. However, if you've got a fenced-in backyard, or an exceptionally well-trained pup, you'd be wise to install a doggy door on the appropriate exit of your house. Sometimes you're busy when it's walk time.
That said, don't let a doggy door keep you from taking your pup on a stroll. This is good for their health, and it's good for yours. Whenever you can exercise, it's good for you. Though a doggy door makes bathroom visits convenient for your canine, you shouldn't allow it to keep you from taking him on a walk every now and again.
Strategically Place A Stylish Canine Sofa
A canine sofa can be plush, or it can be leather. It can be almost large enough for a human to lounge on, or perfectly appropriate to the size of, say, a lap dog. How big your dog sofa is will depend on how big your canine is. Whatever the case, the sofa/bed you choose for your pup should match the interior décor of your room, and be placed in a spot where there's not high foot traffic.
Commission A Portrait Of Your Pretty Pup
While it may seem unrealistic to have a top-dollar portrait of your favorite pup on the mantle, you can get one done for an affordable rate, and it's actually a pretty stylish move. This is especially true when the portrait comes discounted at the Insta-painting site. New methods of portrait creation naturally reduce the price, while retaining quality.
Dog Houses / Kennels That Double As Night Stands
Some furniture can double as pet-related accommodations. For example, your night-stand is usually going to be about two feet high and around the same length deep. If you built a night-stand into a kennel for your pup, you could take care of two needs for your home at once. There are some surprisingly stylish options out there, too.
Leather, Leather, And More Leather: The Best Pet Upholstery
Leather upholstery is ideal for dogs. It retains shape and style despite sharp pup nails, and it's easy to clean. Easier, at least, than some plush sofa where the fur sinks into the grooves and never comes up. Leather is a bit pricier, but it's worth it to maintain your home's style and your doggy's comfort.

Keeping Your House Stylish And Your Pup Accommodated
Dogs aren't cats. They need a lot more attention, and they rely on you much more integrally than any feline. Certainly you don't have to design anything to accommodate your dog, but don't be surprised if they mess up furniture and cause trouble.
However, strategic kennels, leather upholstery, stylish portraits, decoratively-aligned doggy beds, and doggy doors in the proper entrances or exits can be ideal interior design options for you and your canine friend.