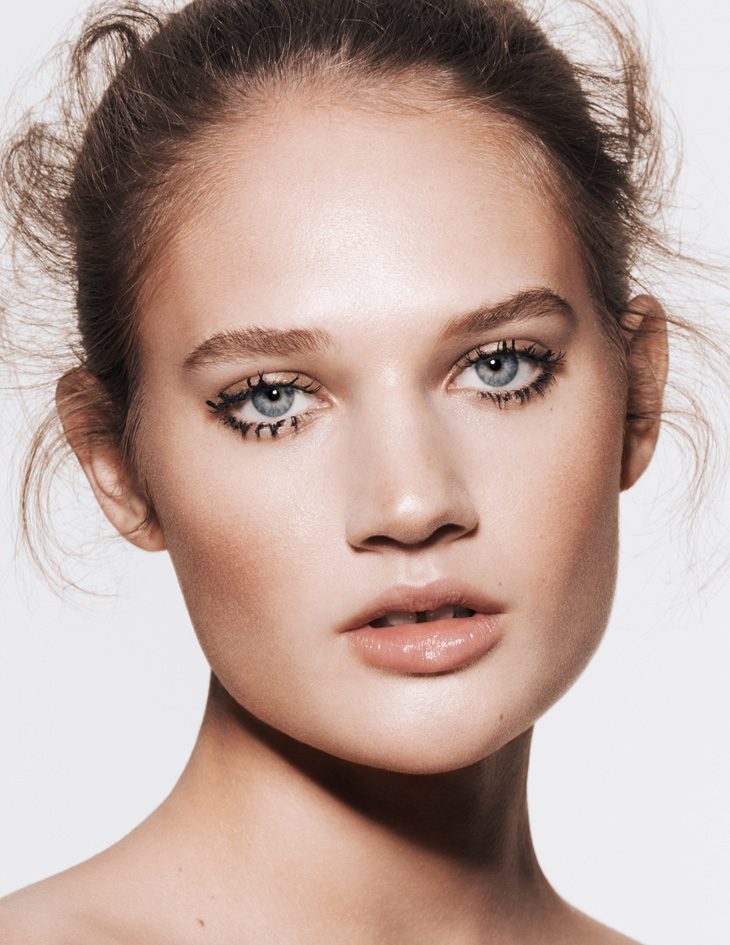 The makeup industry has experienced drastic changes in the last decade with most conscious companies providing vegan lines. More brands are moving from the use of animal products to organic and environmentally-friendly cosmetics.
Besides the cruelty-free aspect, mineral and plant-based ingredients offer beneficial properties to the skin. They are gentle and offer a soothing effect on the body. Today, many people use plant-based products to moisturize, soothe, cleanse and treat the skin. If you're wondering whether you should make the switch, here are some important details about cruelty-free and vegan makeup.
Read more after the jump:
What Is Classified as Cruelty-Free Makeup?
Cruelty-free makeup comprises cosmetic products that don't involve testing on animals during the development stage. For companies that manufacture 100% vegan makeup and cruelty-free products, they have to ensure their products never go through animal testing at any point.
How to Tell If a Company Produces Environmentally Friendly Cosmetics
Although most cosmetic companies claim to offer vegan products, not all are honest about their ingredients. There are some that are not 100% vegan. To identify the most reliable cosmetic products, always check the following:
• The company must list all the ingredients – All the ingredients used must be clearly listed on the package. There should also be a mission statement clearly defining how healthy the product is and whether there has been any use of animals.
• Transparency – Check whether the ingredients used are certified organic products.
• Willingness to answer all questions – The manufacturer must be committed to answering any question the consumers might ask regarding the product. They should provide direct answers without hiding some details.
The Difference Between Vegan and Other Products
The main thing that separates vegan cosmetic products from traditional options is the use of animal products. Vegan makeup doesn't involve any use of animal products. However, "vegan-friendly products" means that most or some of the ingredients are vegan. Be careful to differentiate these terms when purchasing cosmetics.
Are Vegan Makeup Brands Better?
Research shows that vegan products are safer because they have no toxic chemicals like heavy metals and parabens. They are also gentler on the skin, which prevents skin infections or other side effects.
On the other hand, animal products bring the risk of clogged pores. This makes vegan makeup better in terms of providing nutrients to the skin and a soothing sensation. Other benefits of vegan products include:
• Ideal for use on sensitive skin
• Don't involve testing on animals
• They have fewer ingredients, hence reducing exposure to multiple chemicals
• Minimal to no side effects
• The ingredients are healthier
How Do Manufacturers Test Cruelty-Free Make-Up?
Today, it's possible to test makeup without necessarily involving animals. There are sophisticated computers with the ability to replicate different parts of the human body. In addition, animal and human cells can be developed in laboratories for use in cosmetic testing. This is a great achievement because animals won't be needed for testing.
What Are The Notable Differences During Application?
Most vegan cosmetic products offer a better experience when applying makeup. For instance, synthetic brushes are softer, trap fewer bacteria, and are easy to clean. They also last longer because they shed less compared to traditional brushes.
Do Vegan Cosmetics Have Anti-Aging Effects?
Yes. These products are proven to hydrate the skin, which eliminates acne scars and lines for a more youthful appearance. There's also proof that such cosmetics eliminate bags under the eyes and also improve uneven skin. Besides enhancing beauty, they improve the health of your skin in many ways.
Bottom Line
There are numerous benefits of using cruelty-free and vegan makeup. If you want to live a more sustainable lifestyle, as well as use products that are better for your body, make the switch to vegan cosmetics with your next online purchases.