The New York we see in movies either seems to be filled with businesspeople in identical suits hurrying through the streets of downtown or Brooklyn uber hipsters with a full costume closet at their disposal. It's enough to make the rest of us ask: But what do real New Yorkers wear?
RELATED: NEW YORK FASHION WEEK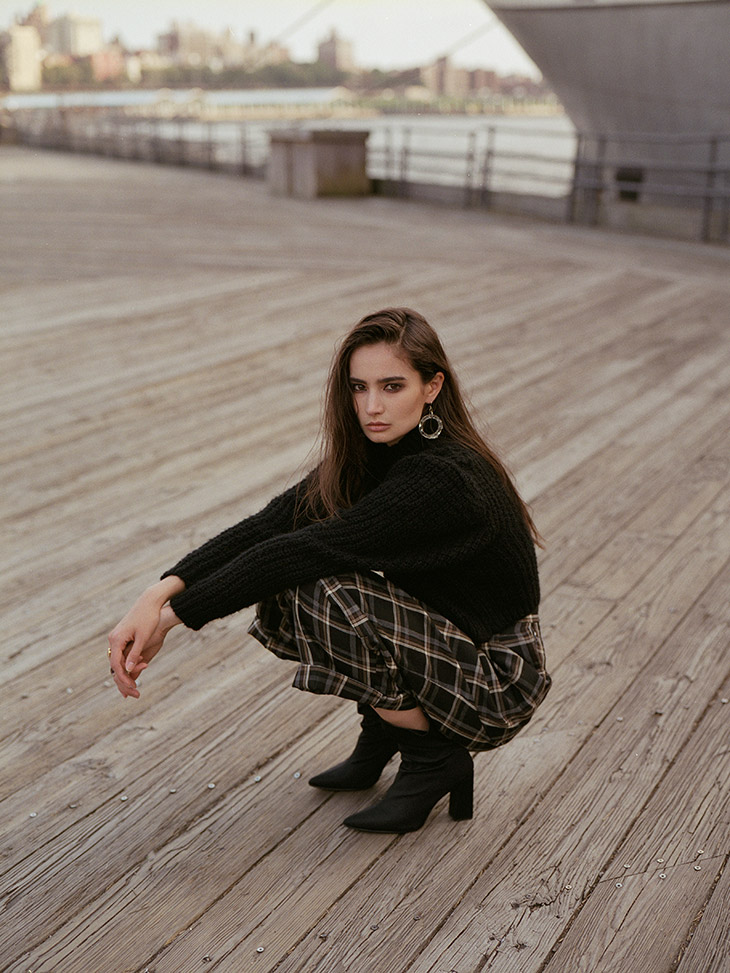 Whether you're visiting NYC, moving there, or already live there and simply want to revamp your wardrobe — here's more on what it means to "dress like a New Yorker."
Simplicity Is Key
It's important to begin with the understanding there's no "right" way to dress in New York City or any other city. Further, there's no such thing as a universal sense of fashion.
That being said, you'll witness a lot of New Yorkers looking fresh and comfortable in relatively simple outfits made up of quality pieces and great shapes. If you've ever seen someone walking down the street rocking a plain white tee, jeans and sneakers then you'll understand what we mean by that. There's something so classic and powerful about putting together a strong look made from relatively simple separates, and New Yorkers know this better than perhaps anyone.
Here are a few staples for effectively dressing like a New Yorker, according to the experts at Harper's Bazaar:
– Leather (or vegan leather) jacket
– Neutrals, specifically black
– An eye-catching handbag
– Chic eyewear
– Statement shoes
– A sense of confidence
While you can't buy confidence at a store, you also can't leave home without it in a place like New York. There's a lot of power in simply believing in your own fashion choices and displaying that self-assurance to the world with every step. To successfully style New York clothing, you'll need a core collection of versatile separates and the confidence to make them your own.
Prioritize Practicality
Walk Score ranks New York City as the number one most walkable city in America. Whether you're commuting to work or enjoying a day of leisure, chances are you'll at least be walking to and from public transportation — if not putting some serious miles walking between destinations.
Real New Yorkers understand the value of practicality when getting dressed. Low-quality fast fashion tends to fall apart in the face of so much movement. Those bargain shoes that seemed like a steal at a chain store will almost inevitably start hurting your feet a couple blocks in. Inexpensive jeans can tear along the seams or start to chafe in all the wrong places. Cheap outerwear usually can't stand up to the elements you'll encounter like rain and snow.
Dressing like a New Yorker means looking great — yes. It also means dressing to stay comfortable no matter what. Hint: You'll definitely need at least one excellent pair of sneakers.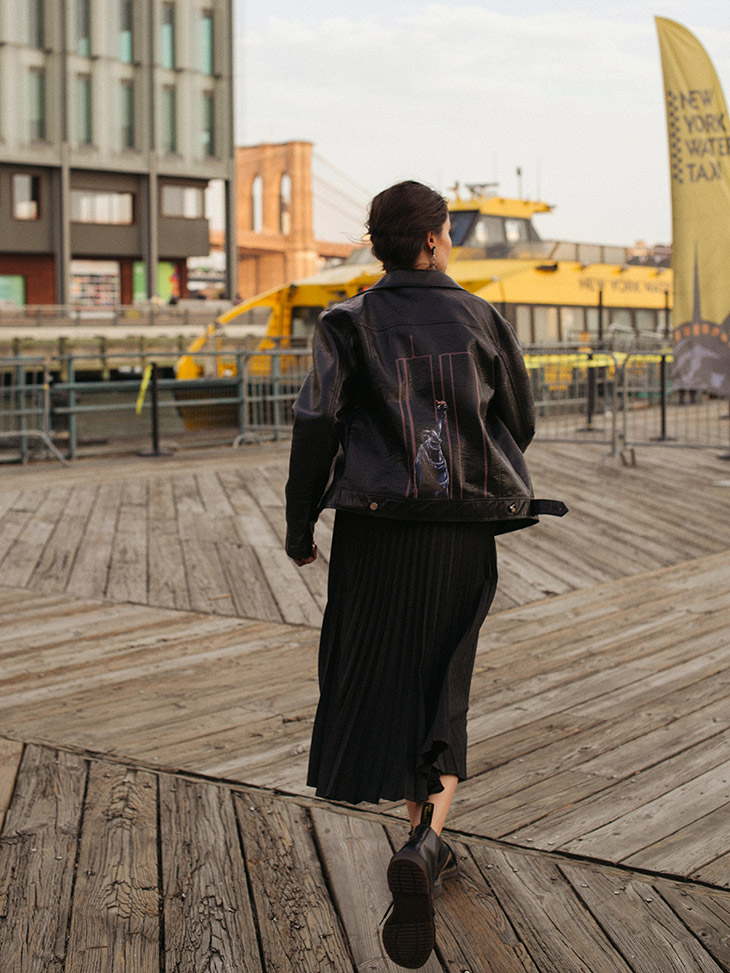 Do Something Unexpected
We've covered building your wardrobe around simple, must-have staples and dressing for practicality. But the cherry on top is the freedom to do something unexpected. It is New York City, after all — a place bursting with history, culture and trendsetters galore.
Have a mostly black outfit? Add a pop of color with bright shoes, vibrant neon nail polish, a colorful bag, a bracelet, vintage sunglasses, a splash of neon or a brilliant cardigan.
Another idea is introducing an additional pattern into your outfit — think stripes, florals, gingham, lace, dots and animal prints. By purposely "clashing" from time to time you can create a show stopping fashion moment with what you already own.
What does it mean to dress like a New Yorker?
Adorn yourself in simple, quality pieces. Dress for comfort and practicality. But never be afraid to push the boundaries by doing something unexpected and fun, too.
Images by Julia Sariy for Design SCENE