Discover Dunhill's Fall Winter 2020.21 collection that was inspired by The Blitz club's spirit of freedom, individuality, and the fusion of the cultures and the arts, presented on Sunday, January 19th, during the recently finished Paris Fashion Week.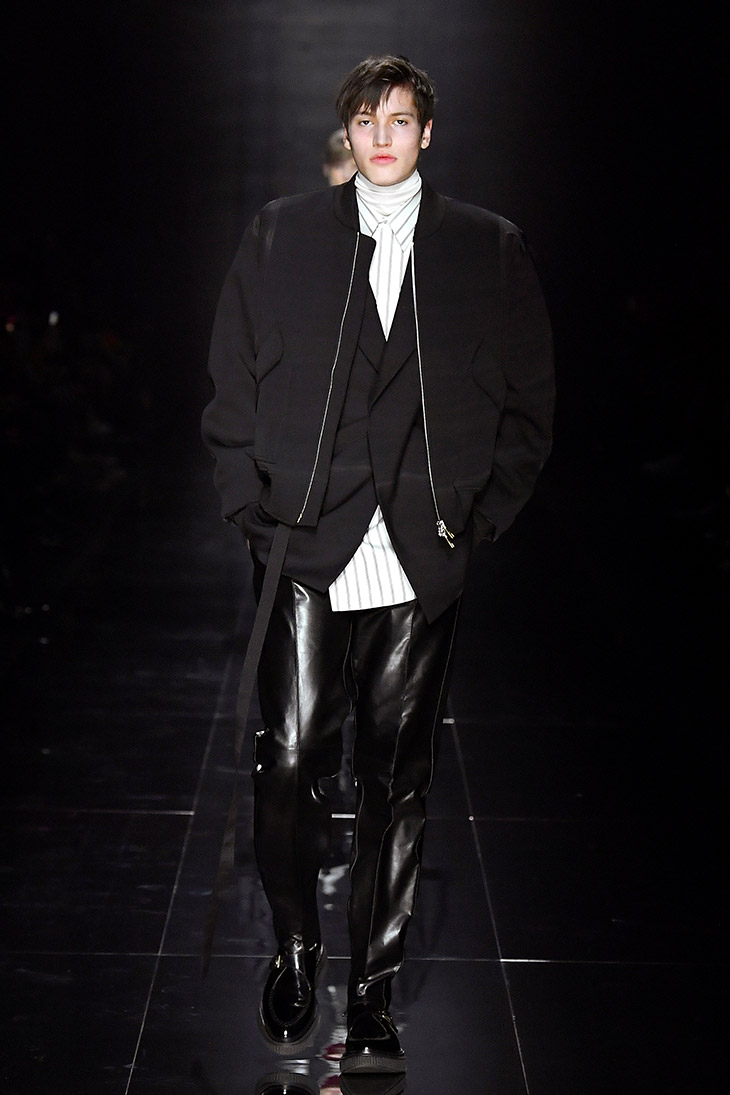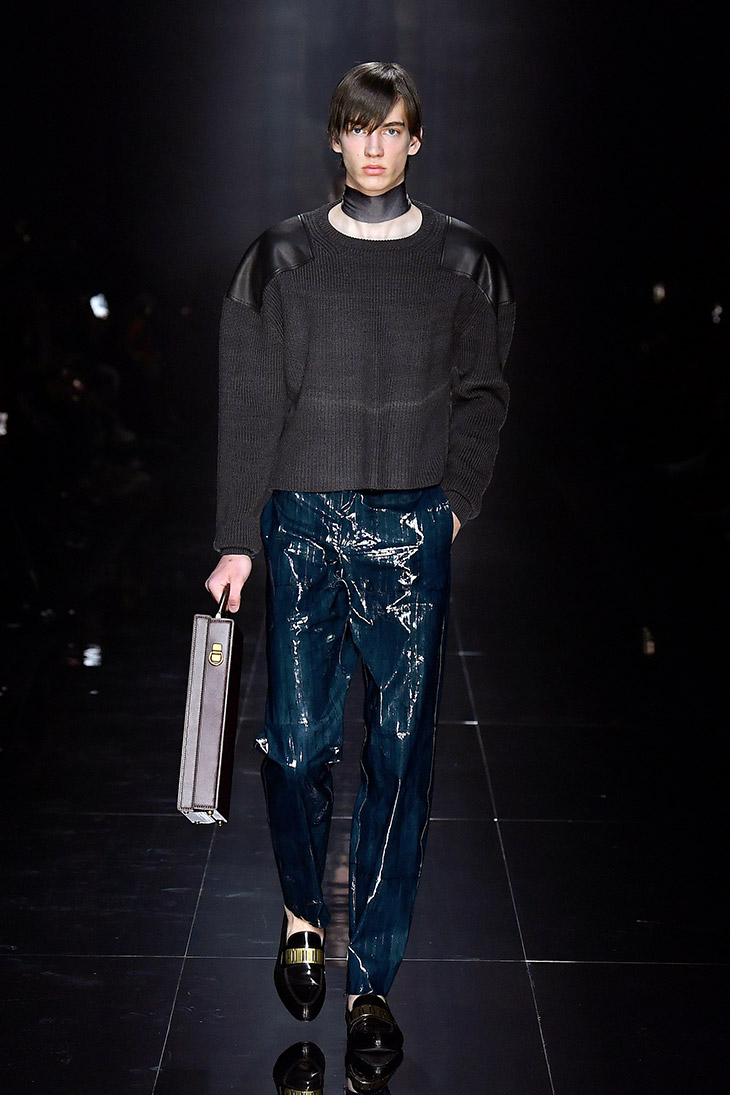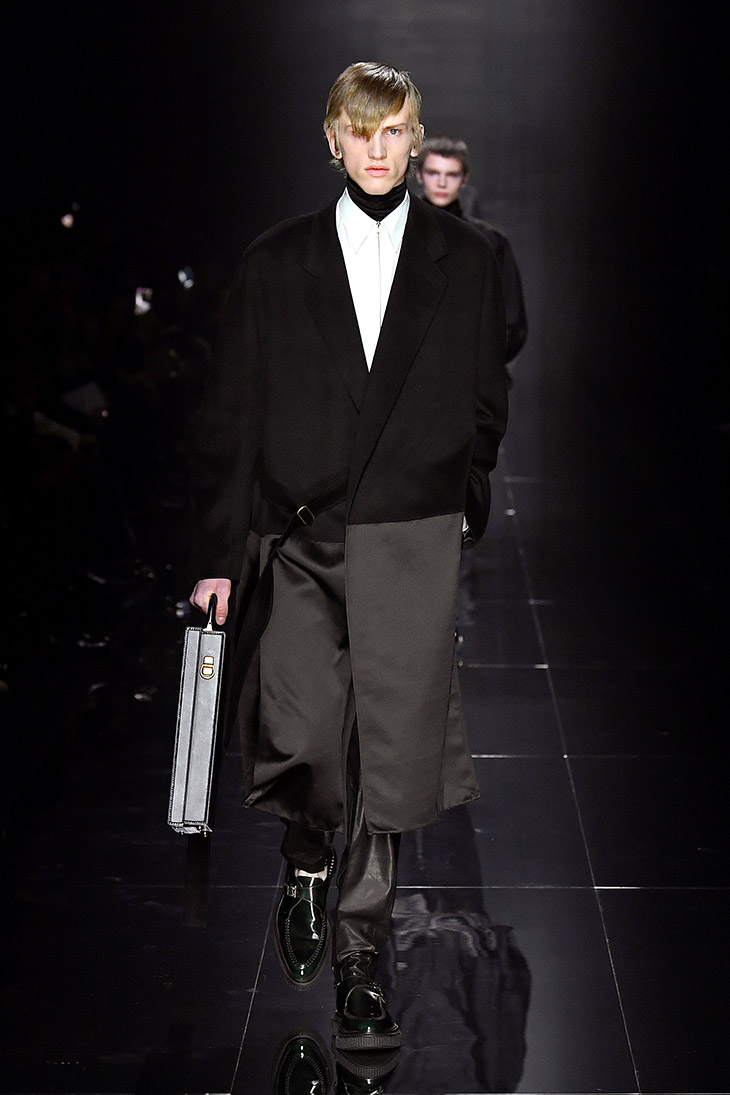 "The man in this collection is a cross between the preppy and the new wave, the establishment and the anti-establishment – it is not about making purely singular characters. Instead, it is about taking all those elements and putting them together, reconstructing and recontextualising. I approached the collection in terms of process – dismantling it and putting it together in a different way. It is also about how to build and engineer clothing. It is a mindset that is not lofty, but it is exciting in its technicality. In many ways, it is a new view of deconstruction." – Mark Weston, Creative Director of dunhill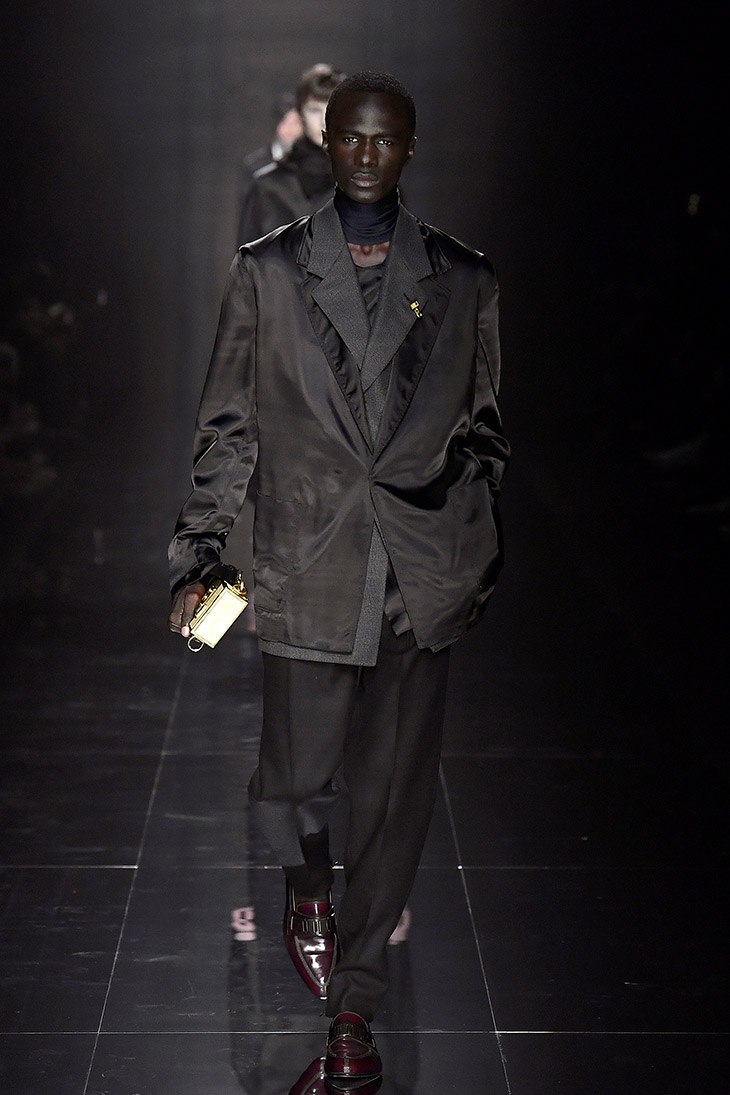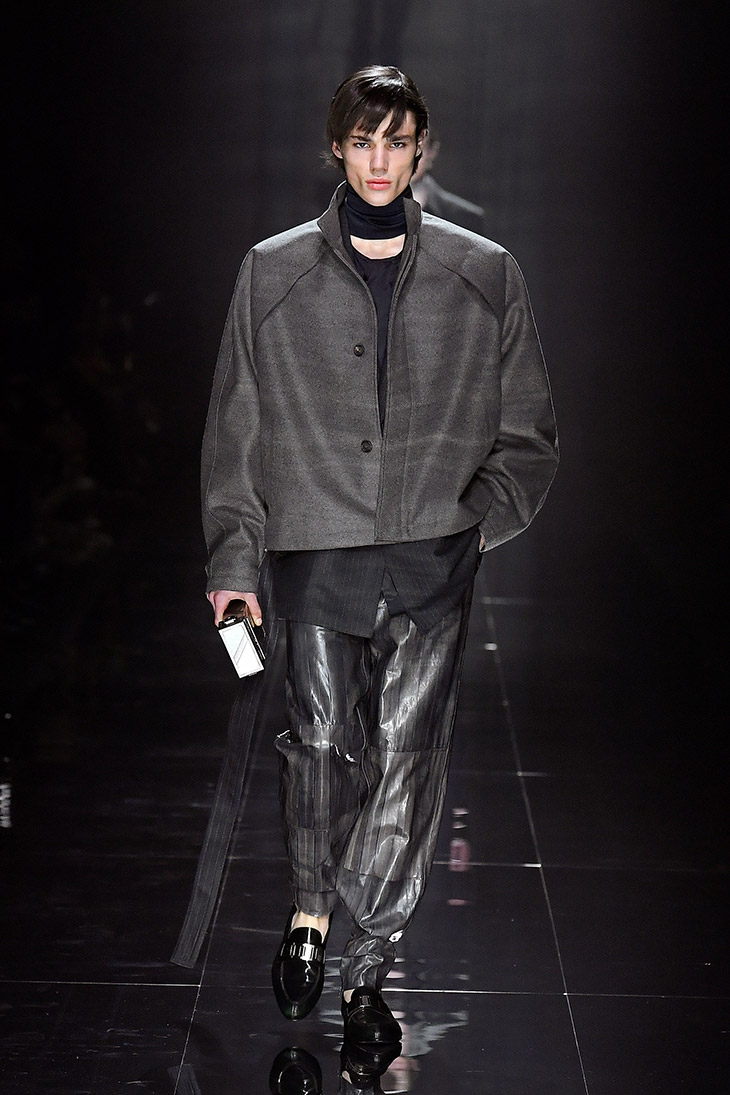 "The old guard and the avant-garde are both celebrated in the latest dunhill collection, where tradition and subversion work together in a distinctly British way. The technical specificity of menswear is celebrated, with British tailoring traditions explored and experimented with, providing a new take on deconstruction.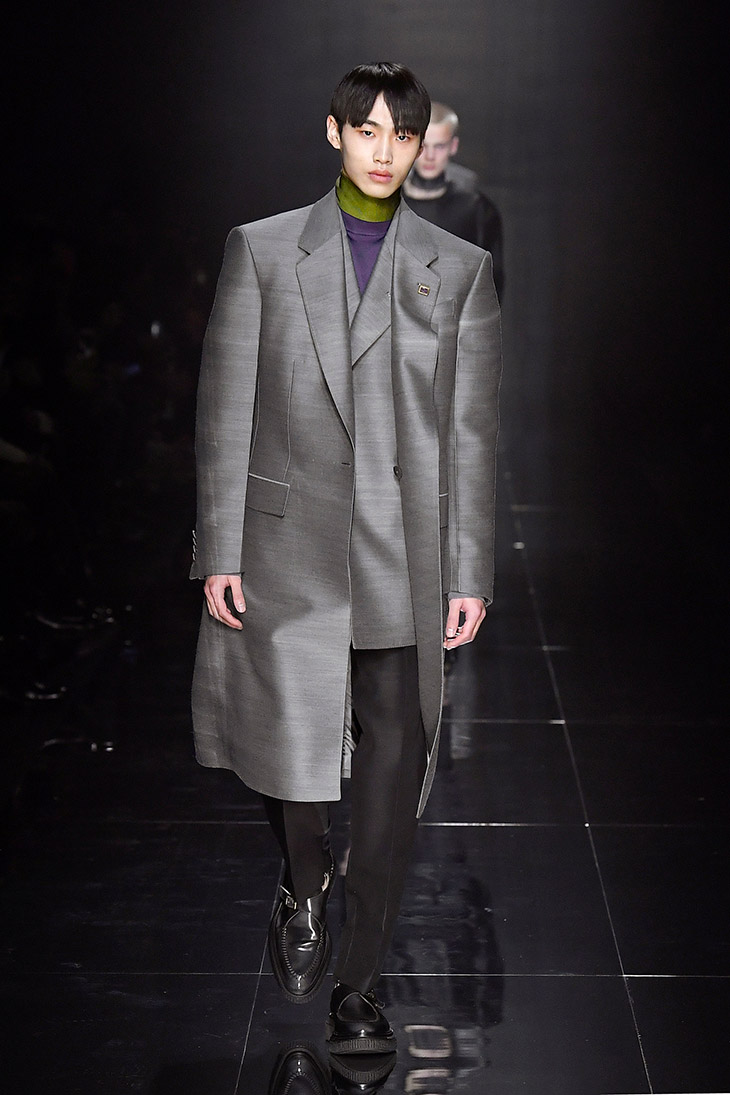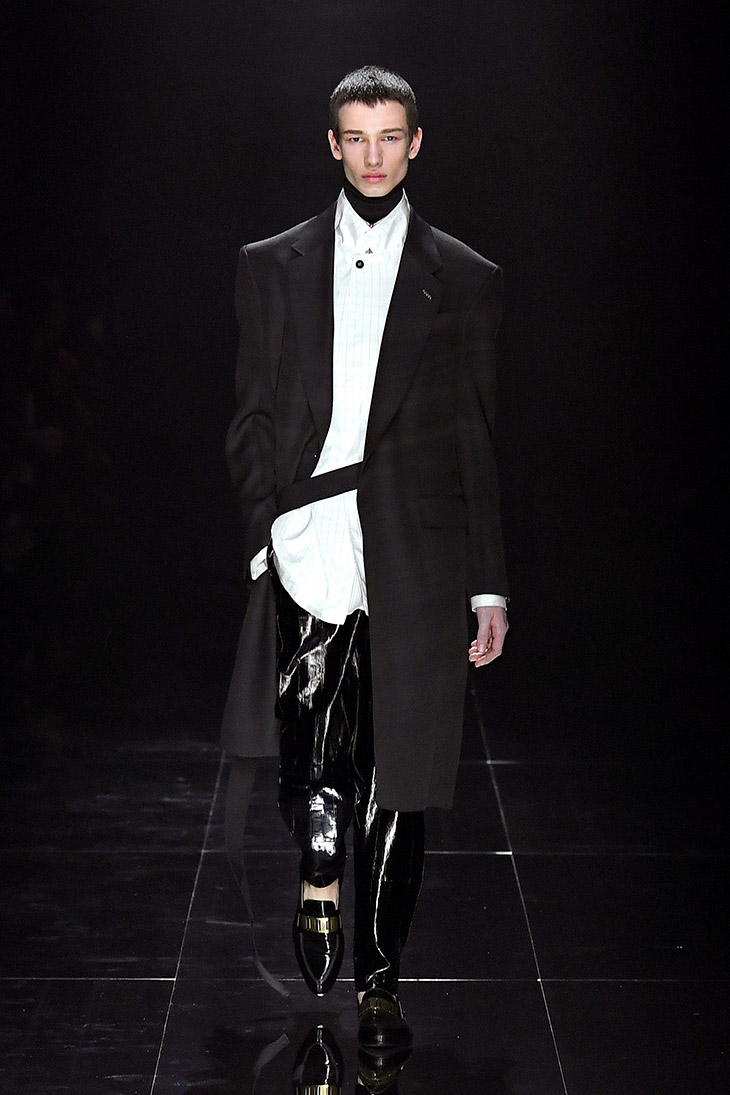 Leitmotifs from previous collections reach a culmination in this one, becoming a settled part of the fabric of dunhill. Codes of class and creativity, of the establishment and the anti-establishment, find form once more. The introduction of Pegged trousers in felt and eel skin, a nod to the New Romantics, provide a more relaxed lower half to the silhouette. Standard suiting is eschewed, yet tailoring is both rigorous and sensuous."
Courtesy of © DUNHILL