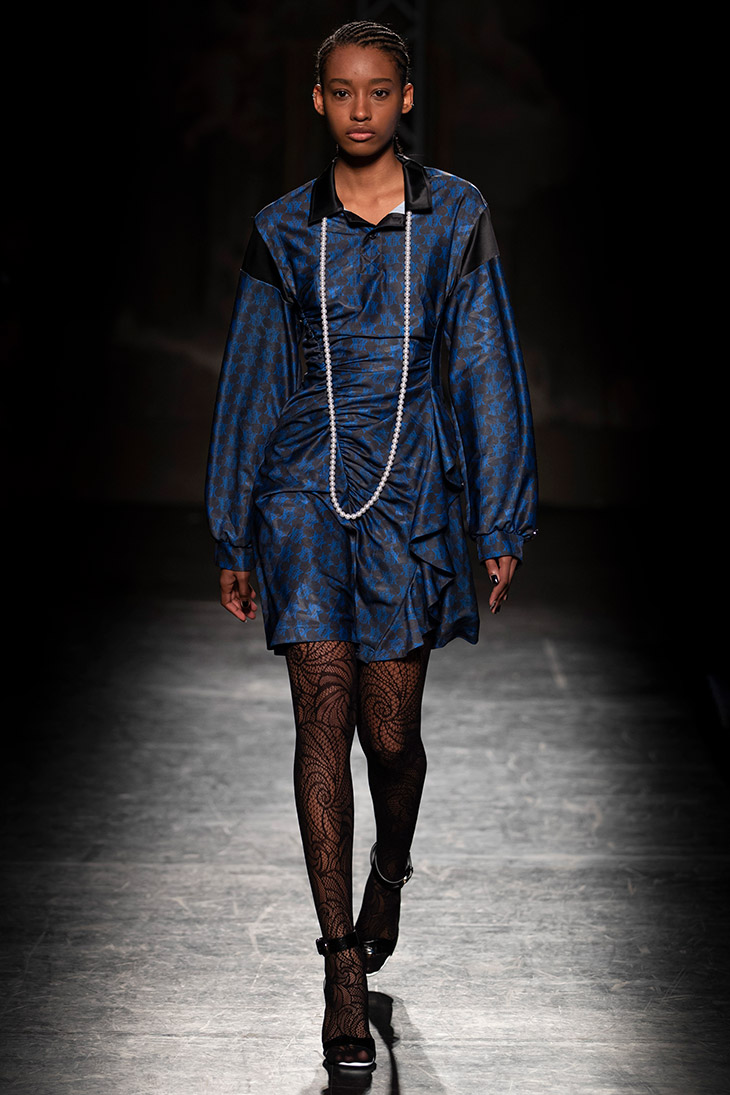 Florentine brand Emilio Pucci invited designer Christelle Kocher of Koché to guest design their Fall Winter 2020.21 collection, presented on Thursday, February 20th, during the ongoing Milan Fashion Week. Koché reinterprets Emilio Pucci's archive giving it a youthful edge, the collection mixes both brand's aesthetics.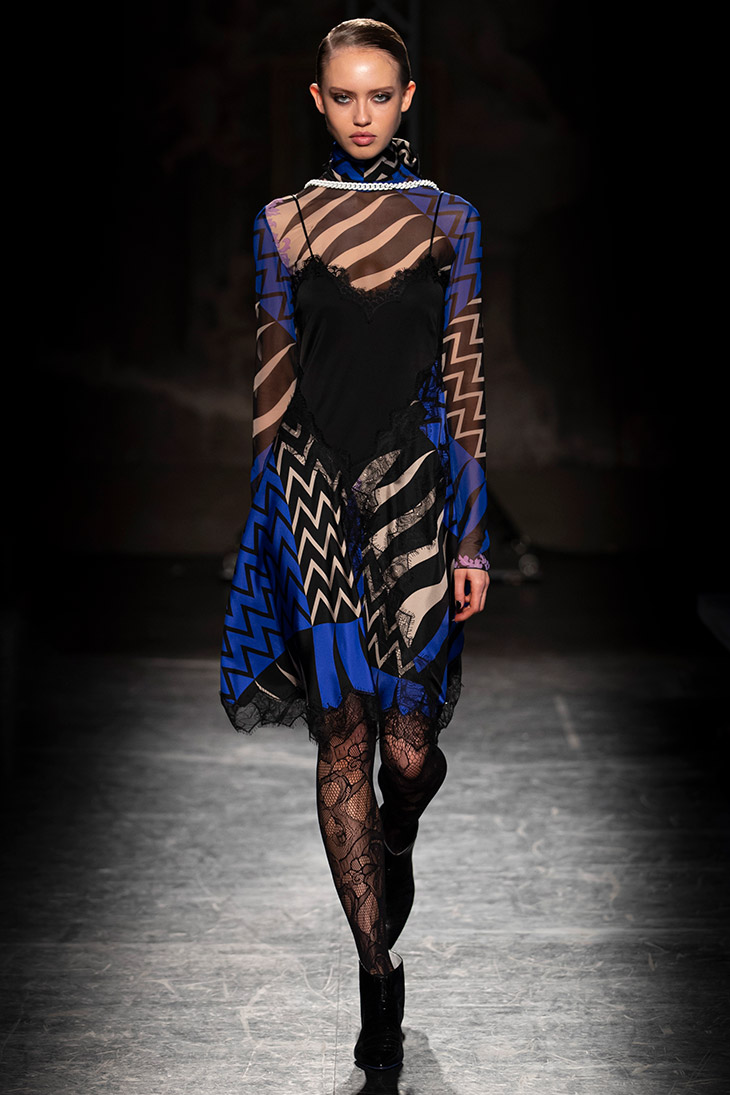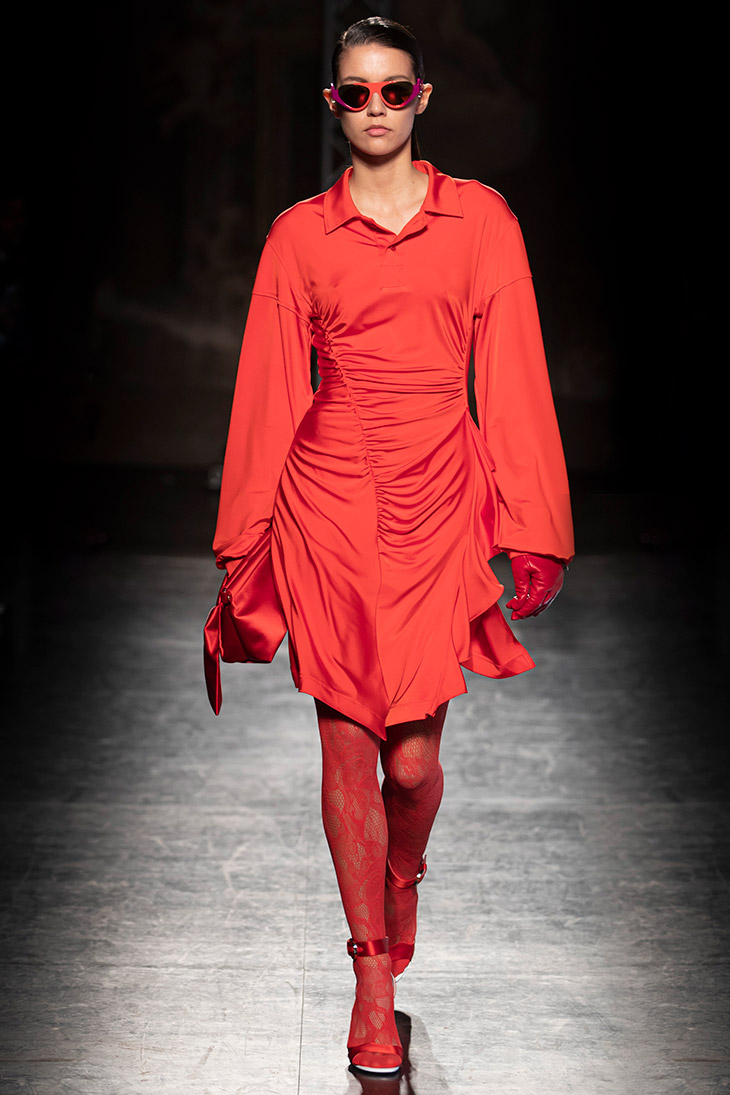 "A duo of iconic prints from the Palio Collection (designed by Emilio Pucci in 1957) namely Lupa and Selva. A new interpretation of the monogram becomes an integral part of the collection. The precise language of colours liberated in a swirl of soft lilac, fuchsia and electric blues so inherent to the Pucci vocabulary.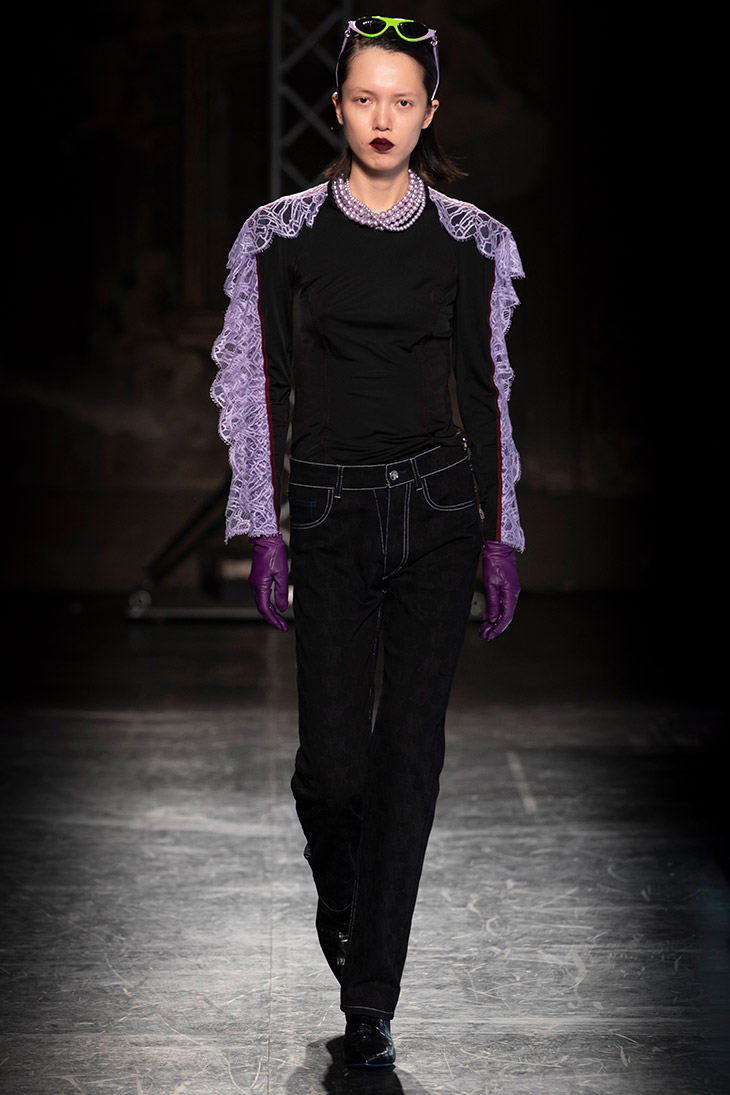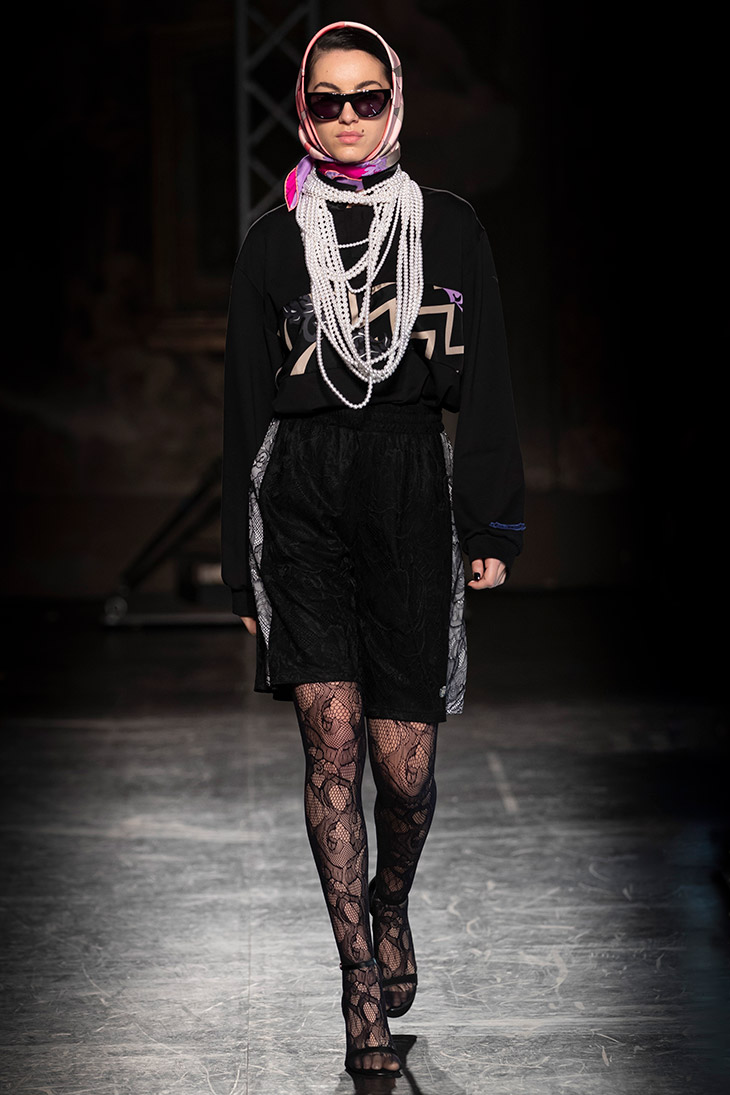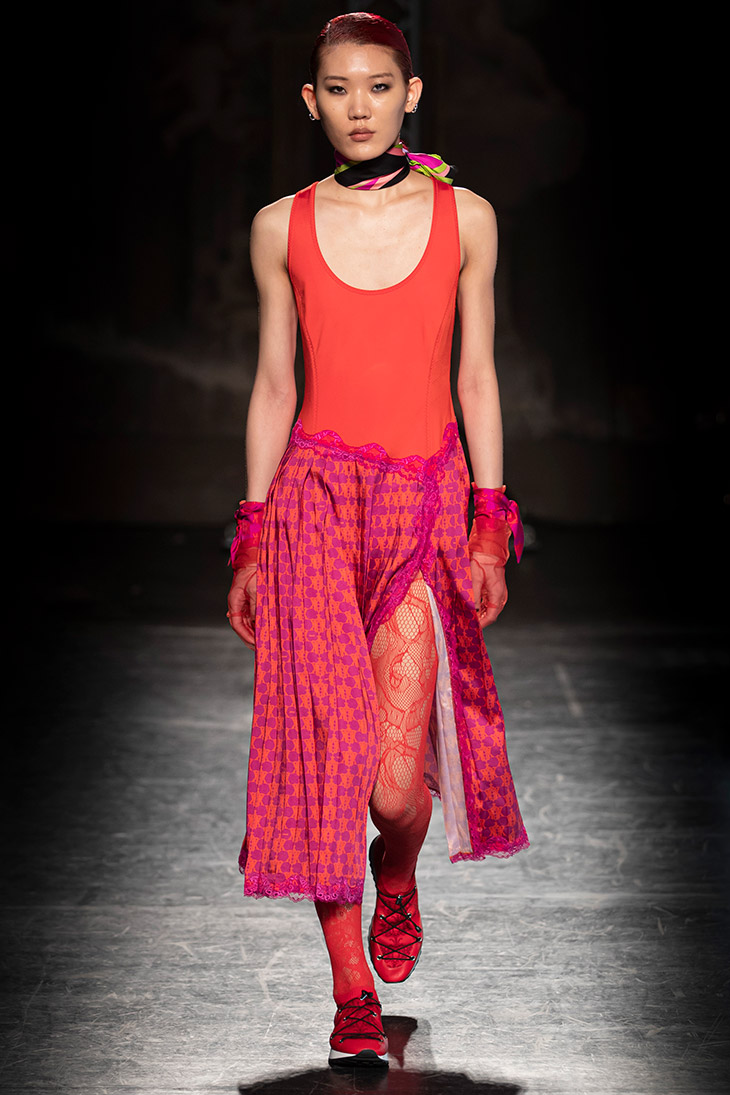 Feminine lace mixed with technical jerseys as seen on sensual dresses with a sportswear energy associated with the fluidity of a twirling silk. The opulence of a tracksuit embellished with pearls and crystals to seduce and entice even the most pragmatic minds.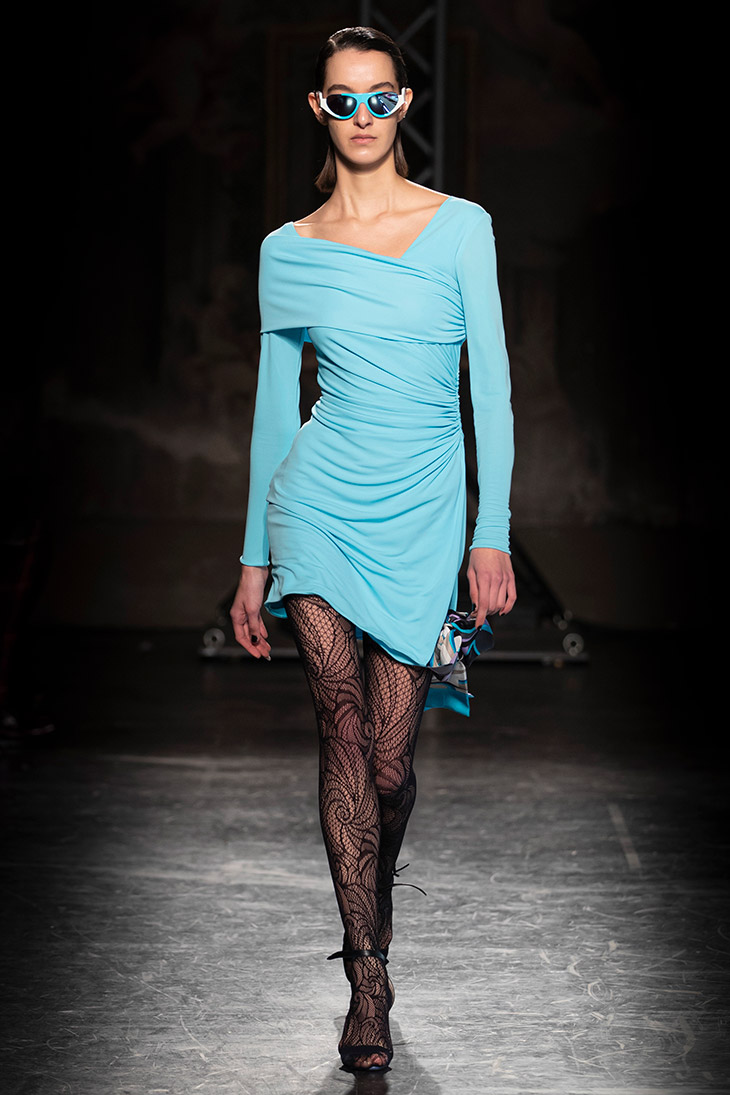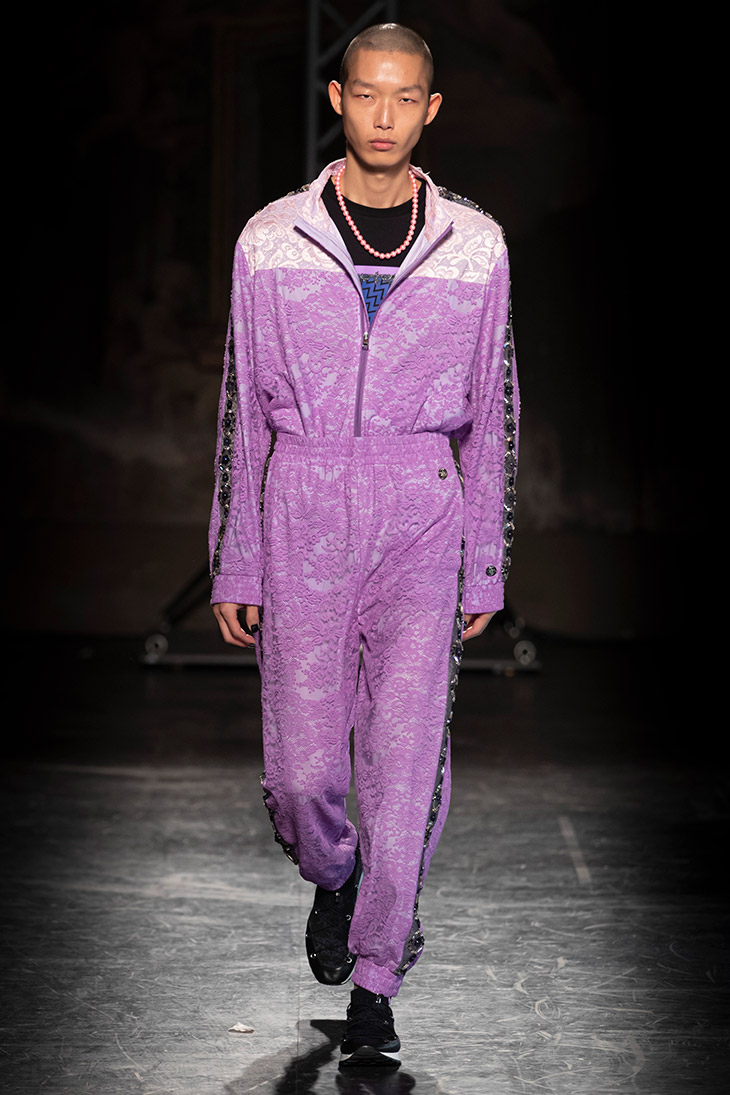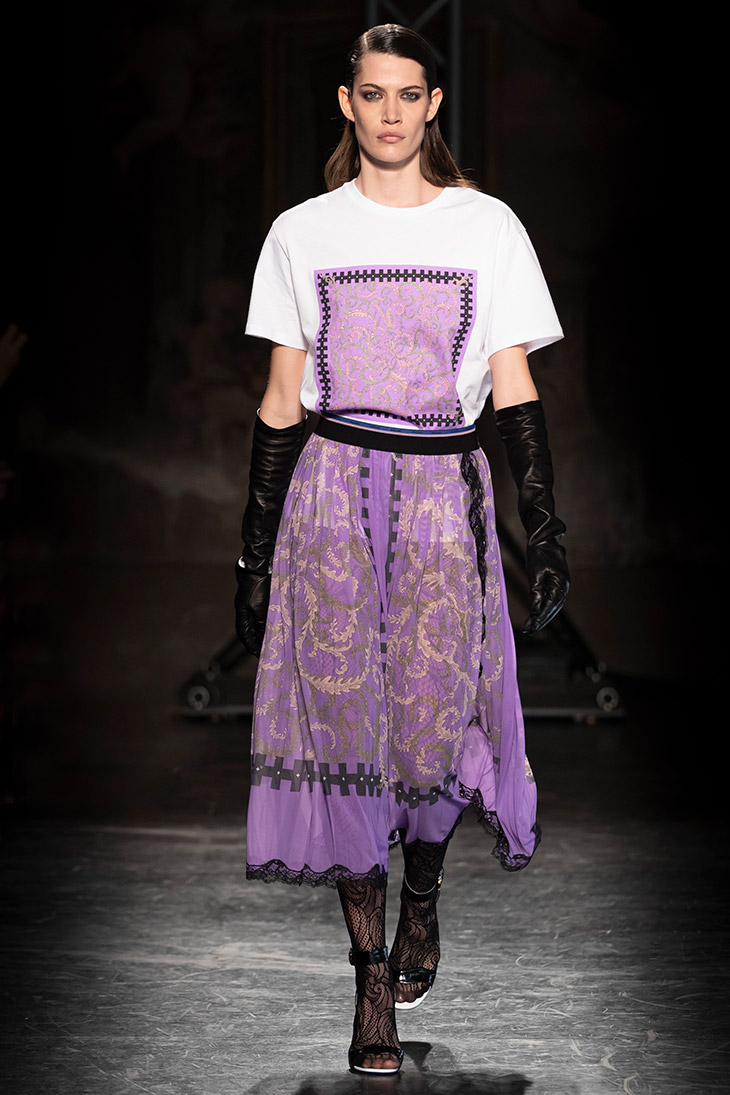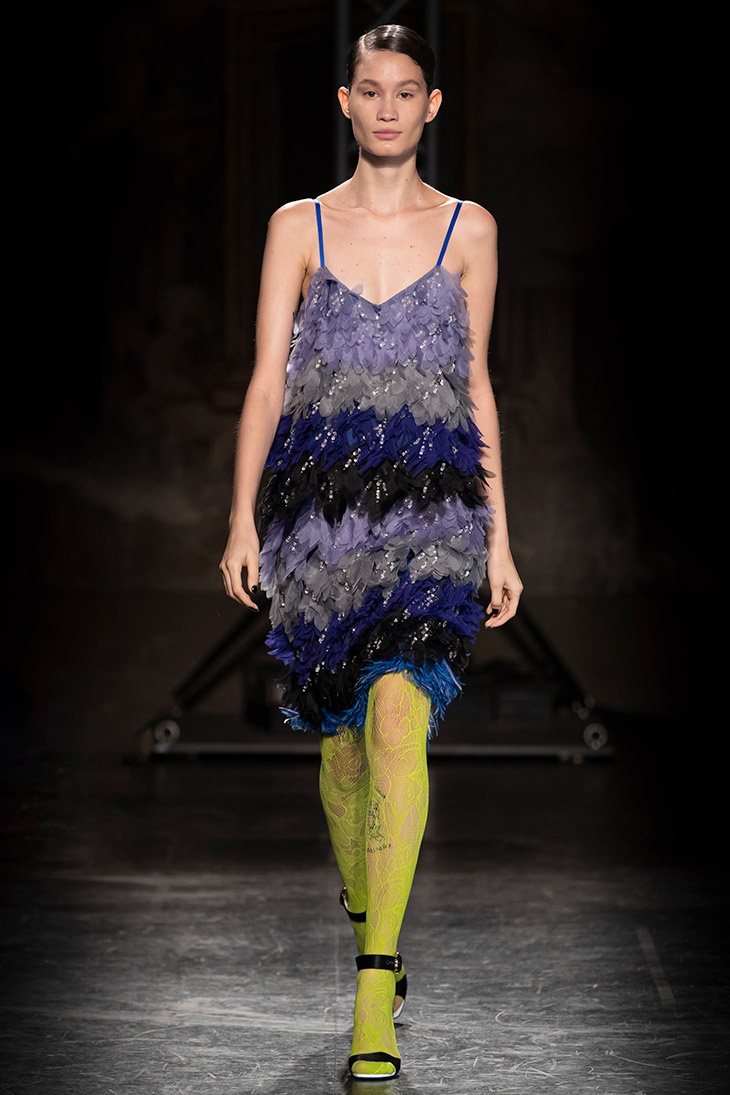 'I owe my career to a woman, so I will make my job to make them more beautiful, to make their lives easier, and their closets so much more colourful,' once declared the Marquis Emilio Pucci. Christelle Kocher truthfully incorporated and reinterpreted such mindset into the design process."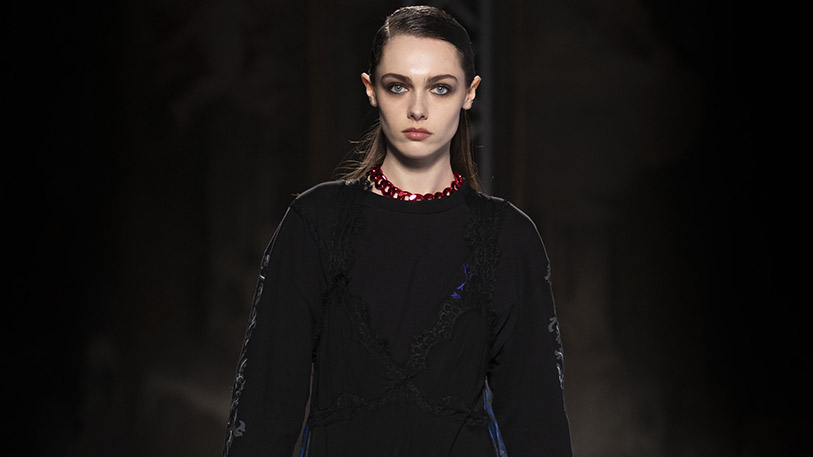 Courtesy of © EMILIO PUCCI / PR Consulting Paris