Designer Alessandro Michele presented GUCCI's Fall Winter 2020.21 An Unrepeatable Ritual collection, that celebrates magic of fashion and runway shows, but also explores the work that goes behind the scene as the hair stylists, makeup artists and the crew prepare models for the show.
"I have always considered the fashion show as a magic event bursting with enchantment. A liturgical action that suspends the ordinary, loading it with an excess of intensity. A procession of epiphanies and expanded thoughts that settle into a different partition of the sensible.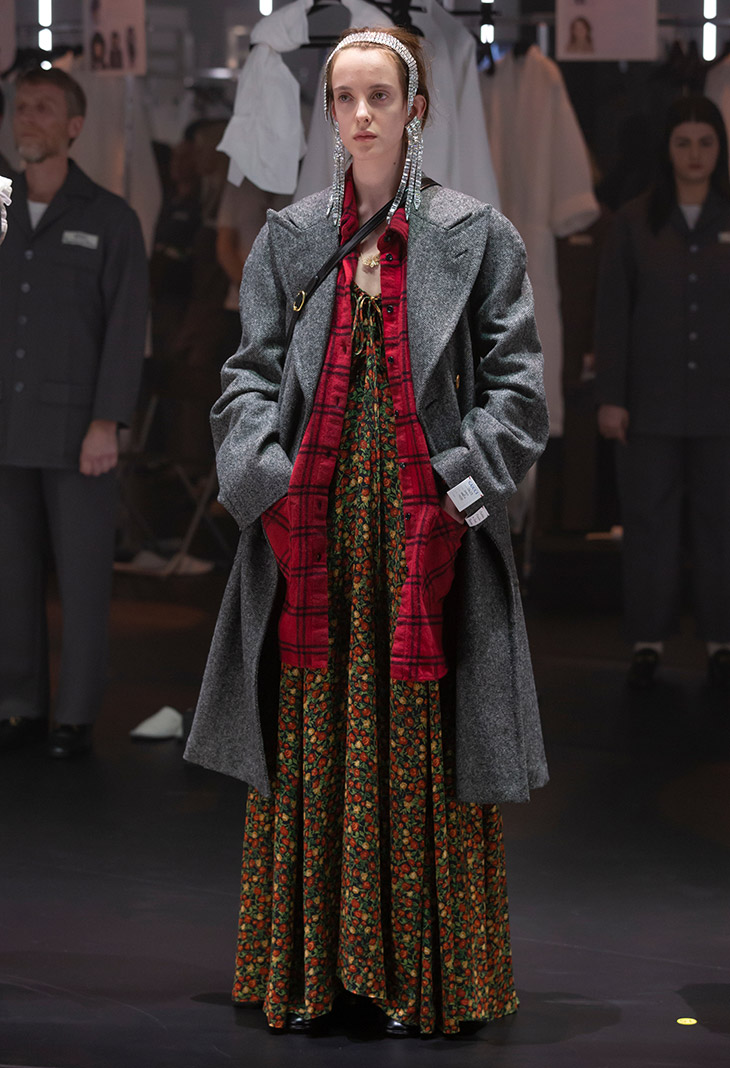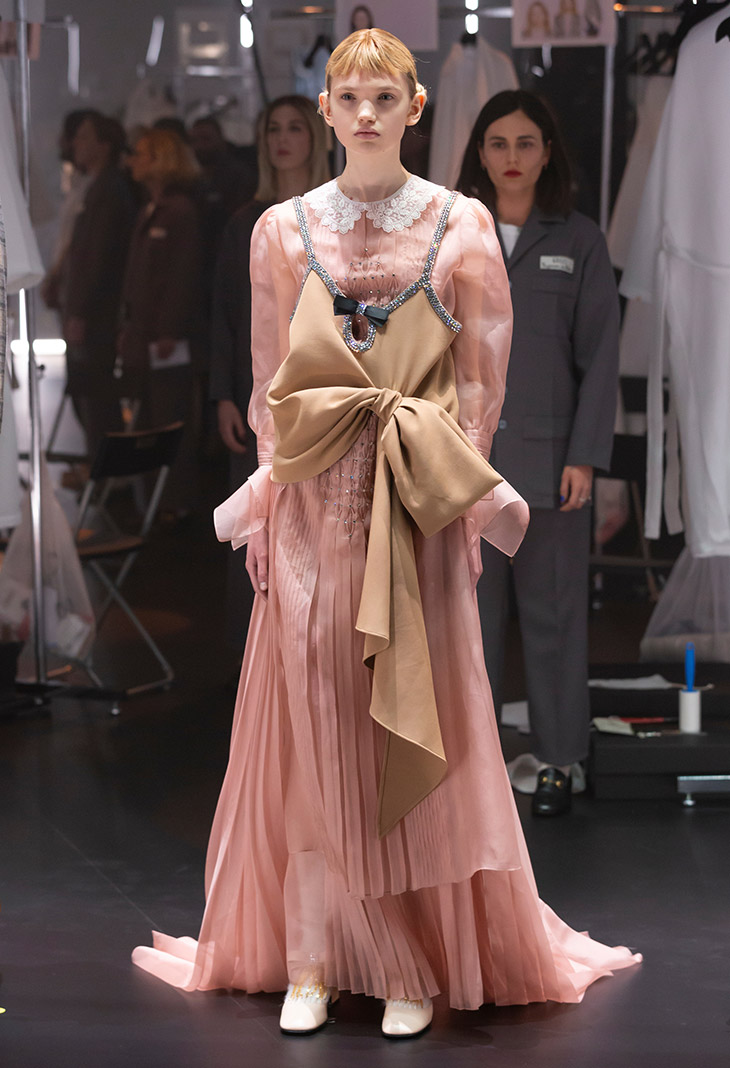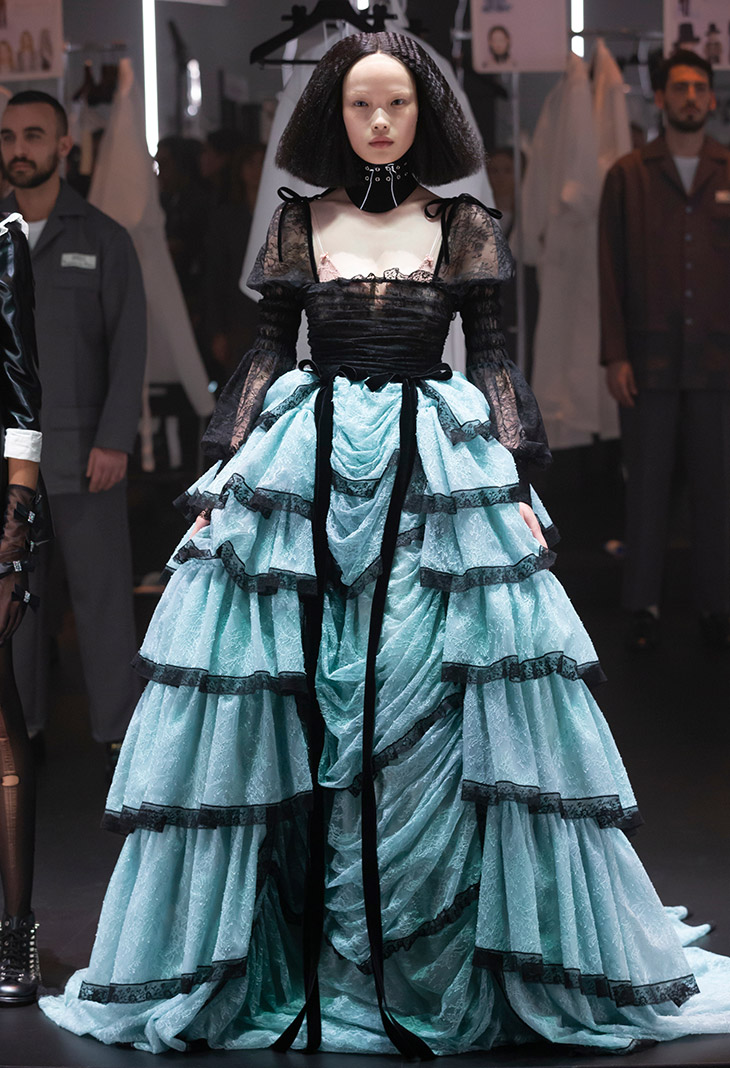 In a celebration that feeds off expectations, my thought takes its shape and goes public. It blends obsessions and antigravity drives. It pauses over improbability. It caresses a nostalgia of the human, that others call imperfection. It sews, with the accuracy of love, the tiniest details of the scene in order to offer them to a community of interpreters.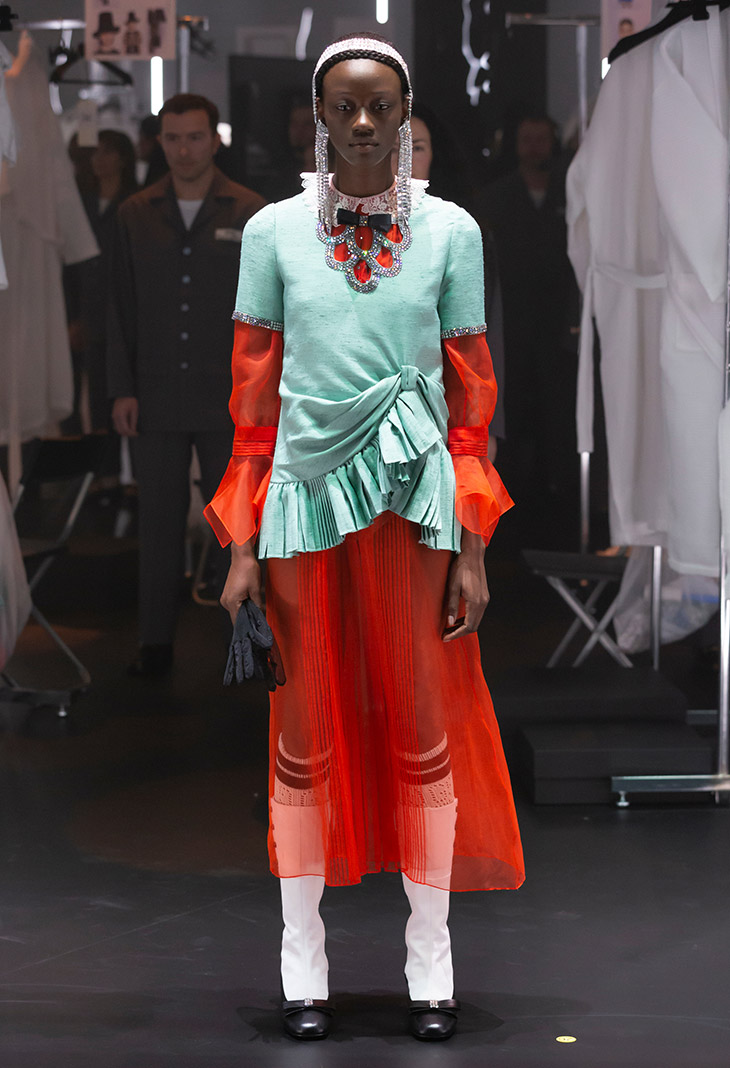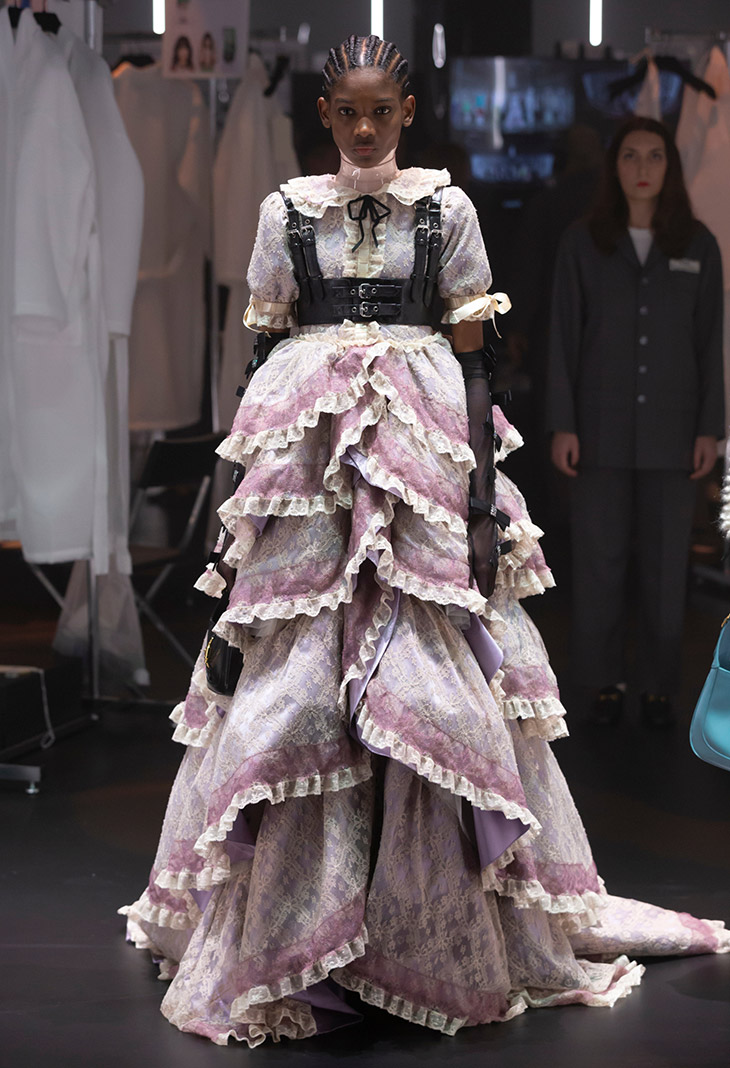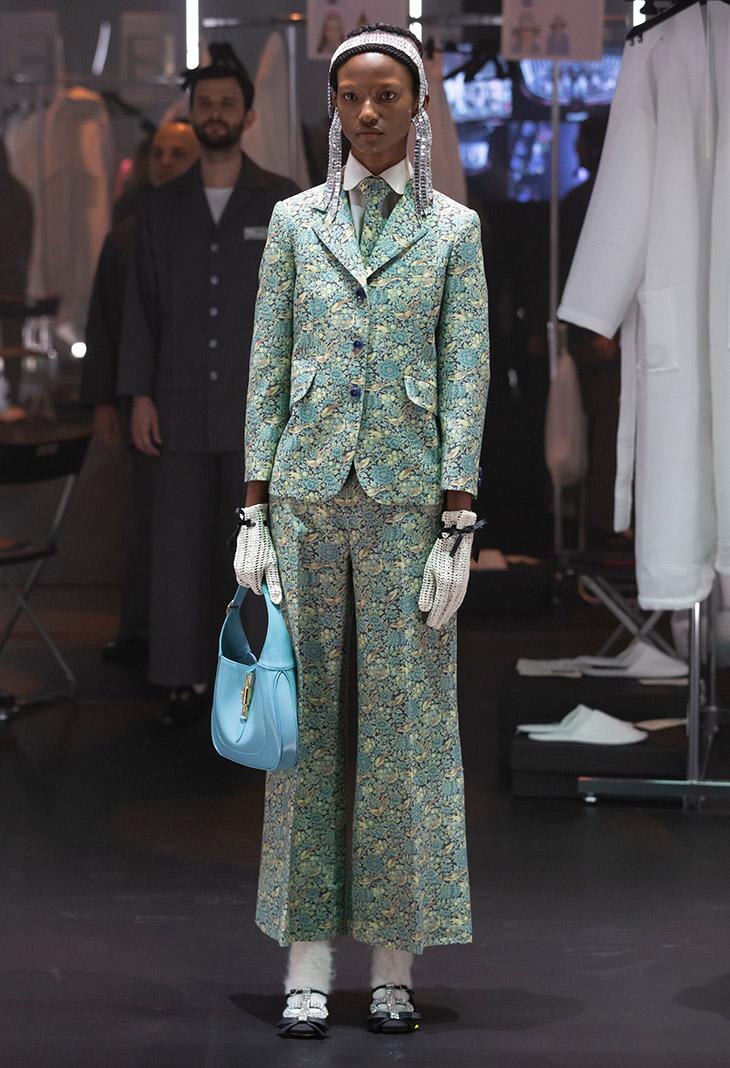 There's the rapture of a gift, in this unrepeatable ritual. There's the promise of a precious delivery. Lights out. The congregation lingers, awaiting with open hands. A pin drop silence, to receive my uneven heartbeats and my thrills.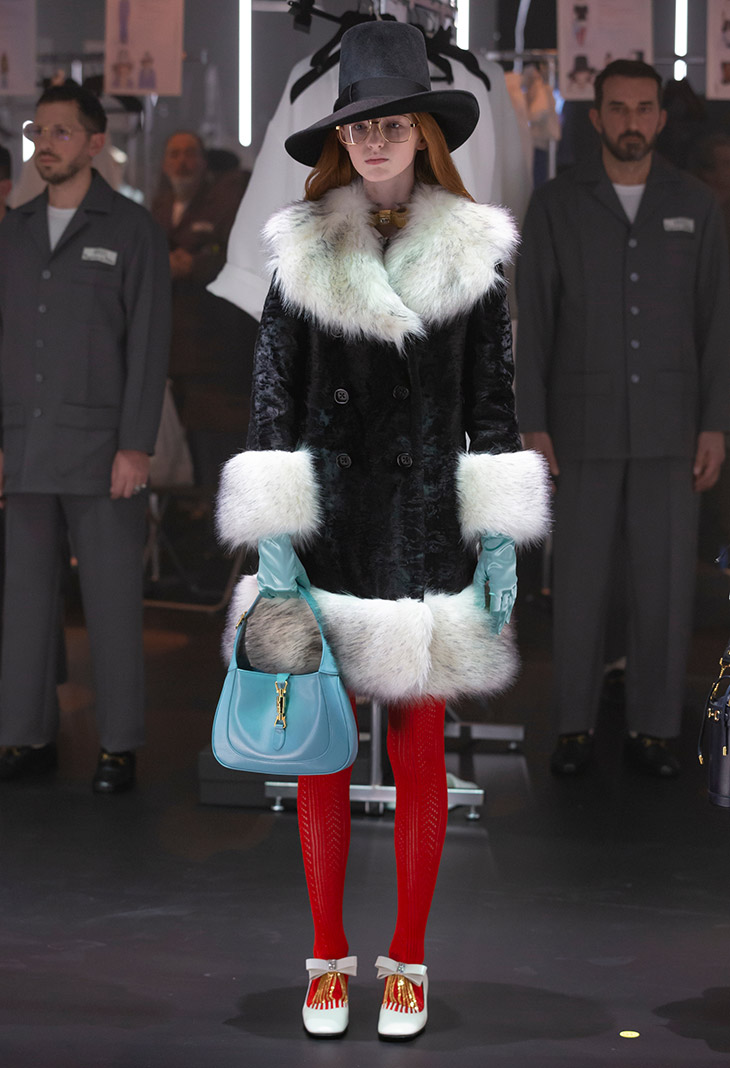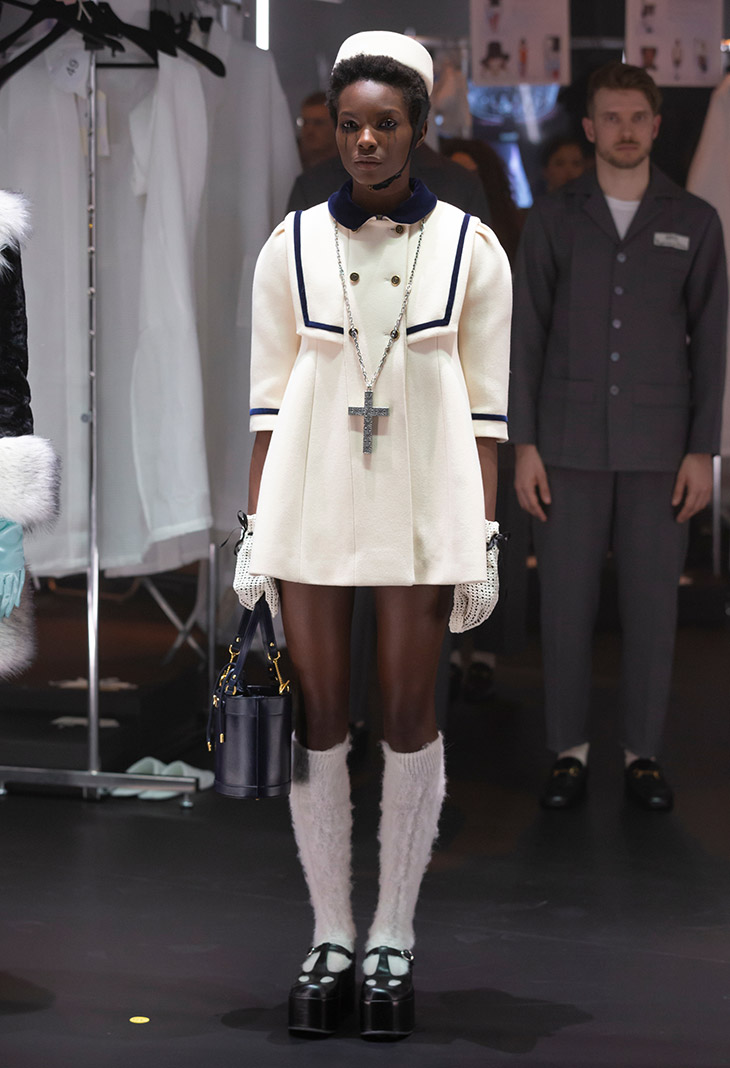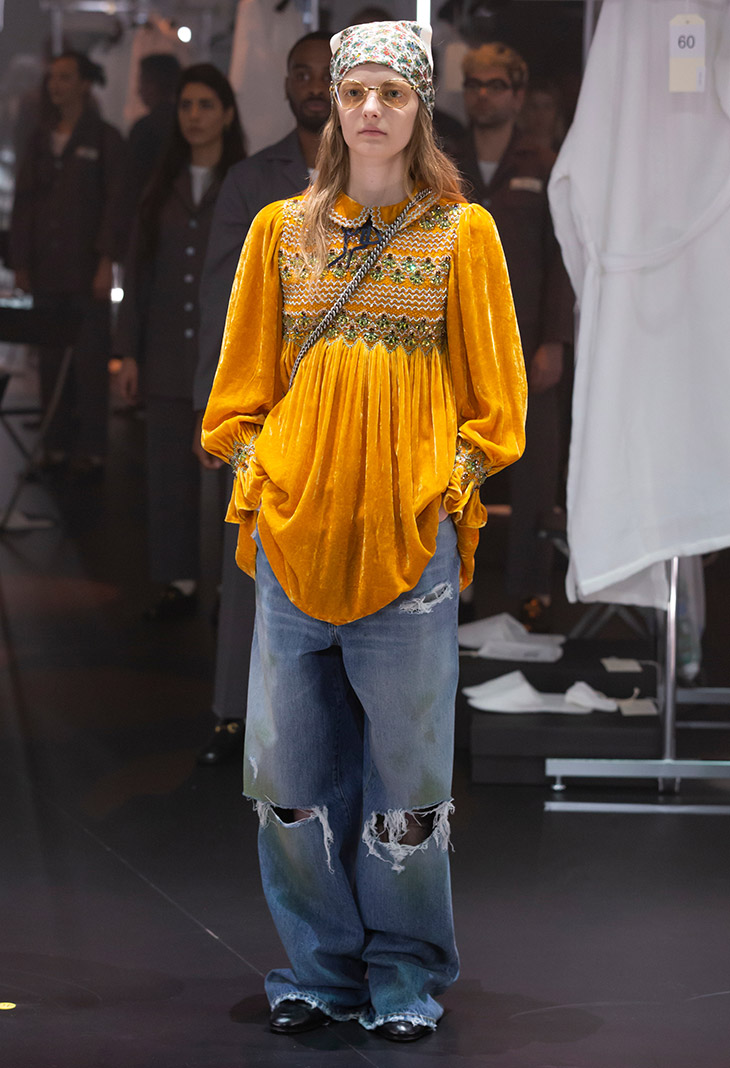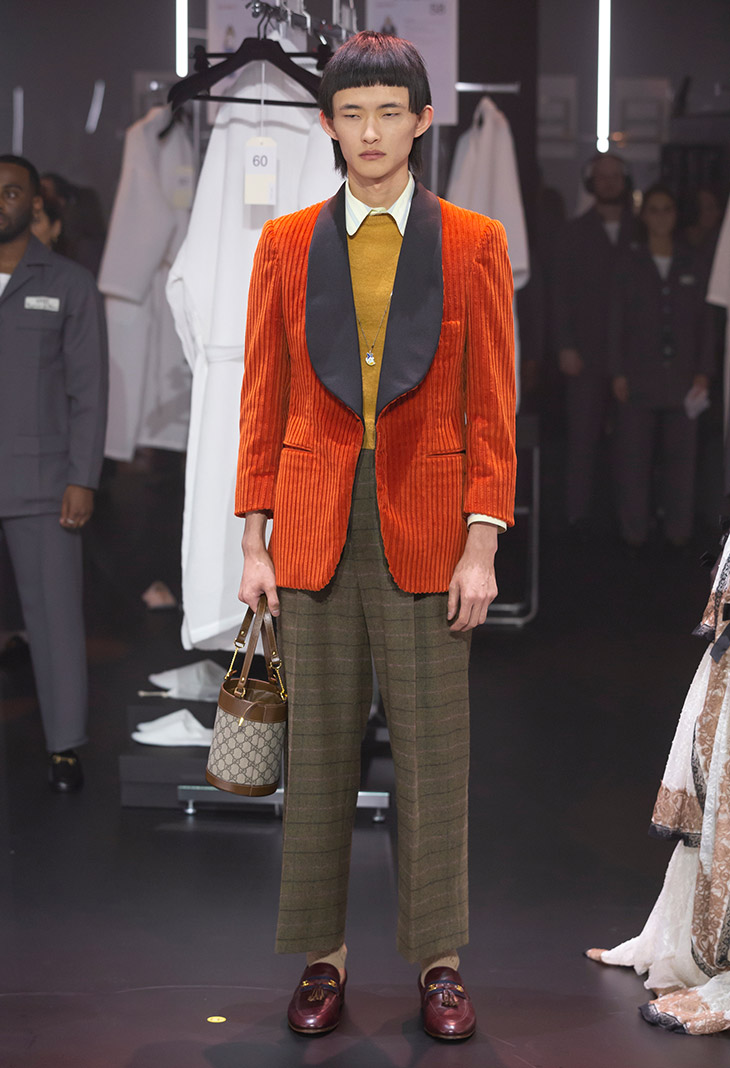 I offer my poetics to this tribe of emancipated spectators. May they use it to wonder. May they help me understand it. They can use it to reawaken dormant questions. Or else, they can simply reject it, if they can't find a way to open a door of compassion. They can be translators or traitors. The gift is a living matter, a rebus with a meaning that belongs to nobody."
Courtesy of © GUCCI