Discover MONCLER GENIUS 2020 project that featured 12 different installations, 12 different concepts, 12 different visions as part of Moncler Genius' message "One House, Different Voices", presented on Wednesday, February 19th, during the ongoing Milan Fashion Week.
Designer Jonathan Anderson presented MONCLER 1 JW ANDERSON's Fall Winter 2020.21 Non-Binary Elegance collection, that explores JW Anderson archive pieces and reinterprets them with the Moncler technique.
The technicality and straightforwardness of Moncler are fascinating to me. A down jacket needs to respond to a function, and I kept that in mind adding my own taste for blunt abstraction – Jonathan Anderson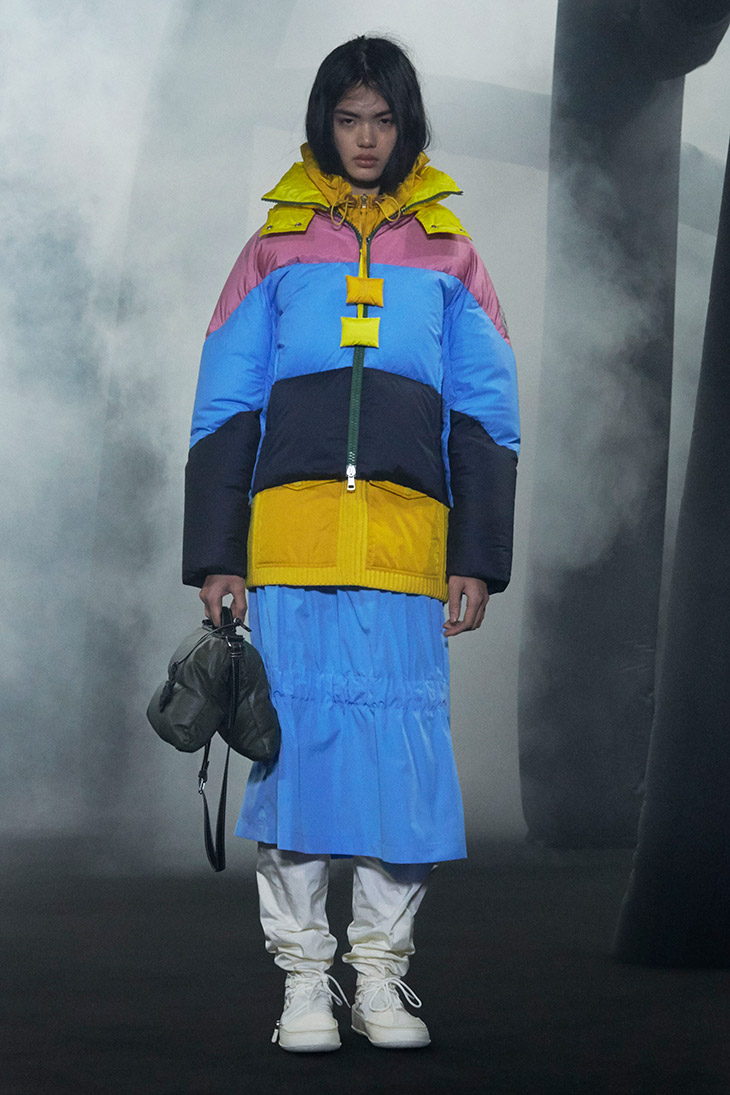 "Naturally, the Moncler Genius creative hub evolves welcoming JW Anderson with his arrestingly clever vision of gender-defying fashion. The Northern Irish designer brings a unique design aesthetic that offers a modern interpretation of masculinity and femininity, through a cross-pollination of menswear and womenswear."
Stay tuned for other MONCLER GENIUS 2020 collections!
Courtesy of © MONCLER