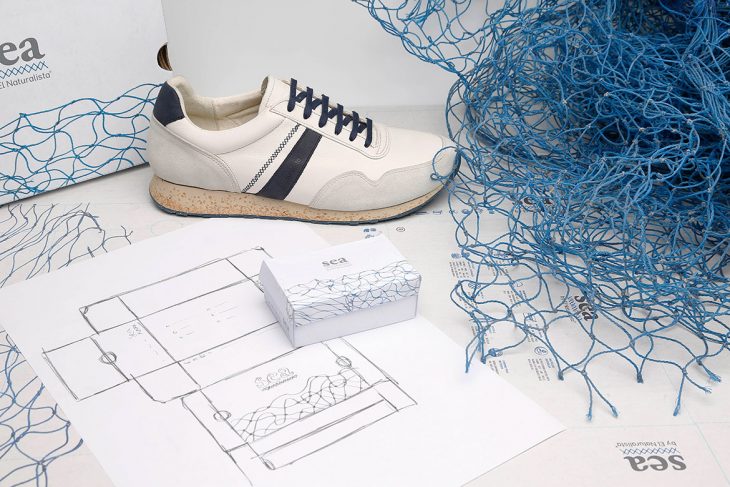 Friends and fans of sustainable products will be delighted when viewing this collection: with its collection titled "Sea Project", El Naturalista introduces a sustainable sneakers line. As you may assume by the title of this collection, the label takes its inspiration from the sea. Interesting fact: the shoes are made of recycled sea materials. Therefore the environmentally friendly aspect of this range plays a major role. Recycling is even taken to the next level: the sneakers are, for instance, produced of recycled fishing nets, mollusk shells, seaweed and recycled cotton. Furthermore cork and recycled eva is used as well.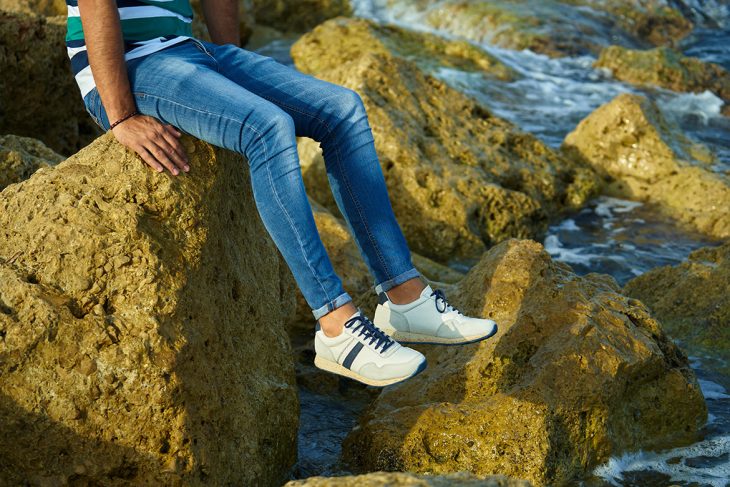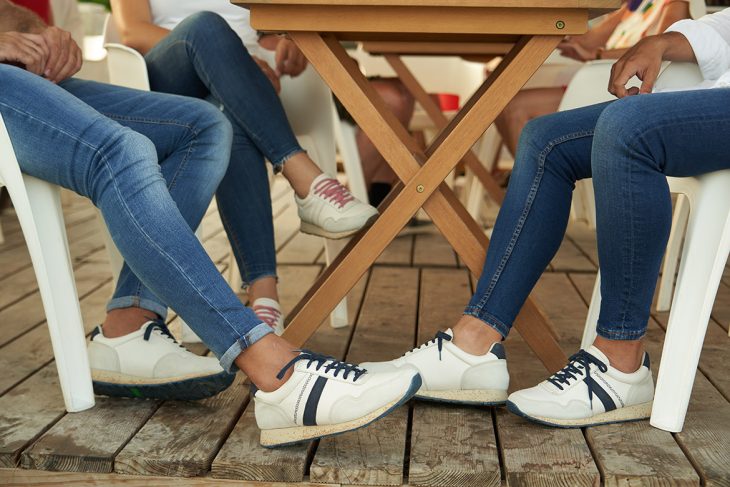 Being significant for this line is its comfortable, practical yet stylish approach. Moreover the technical details of these sneakers are incredibly interesting to observe: on top the shoes are provided with water resistant leather. Therefore you can genuinely wear them at any weather without getting cold feet. Then, cotton and recycled pet laces are applied. The whole interior is made of chrome- free materials. To make sure you walk comfortably, rubber soles are added. Worth of mentioning is the fact they are manufactured from recycled fishing nets and recycled shells. Removable footbeds plus midsoles made of recycled cork contribute to the feelgood factor of these models that can be, by the way, also worn by both genders. To support your toes and back, biodegranables are inserted. Seaweed can be found in the front part of the shoes. Hence these products won't pollute the environment- this idea definitely deserves devotion.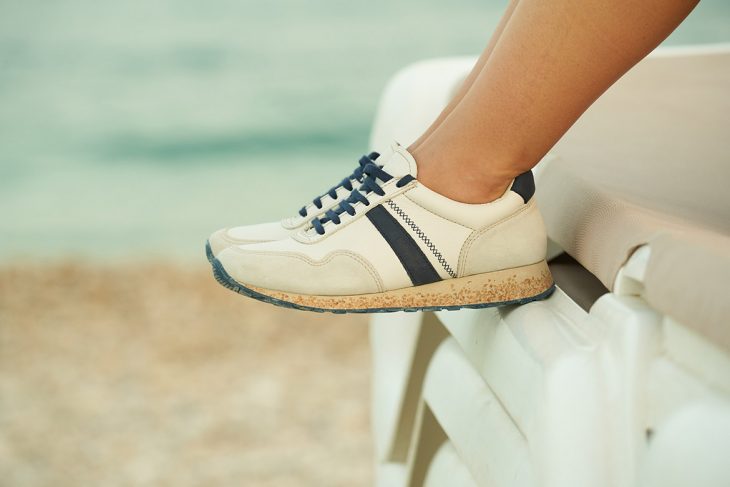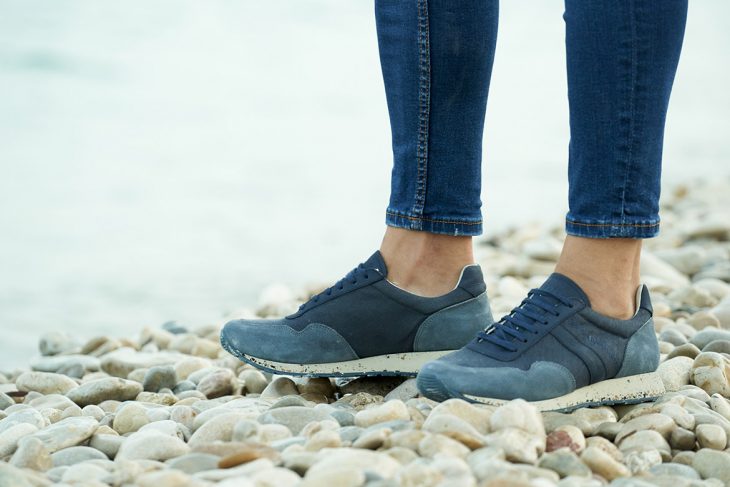 In the colour choice of these creations the ocean- inspired theme plays a central role. In the context of this, ocean hues are preferably used, such as azure and navy. These nuances are often paired with sheer white and, of course, cork colours. Additionally, soft rose, yellow and caramel can be noticed as well.
The creations of this line convince you due to their practical yet stylish approach and, without any doubt, because of the brilliant idea behind to support sustainability. We will certainly keep an eye on this project!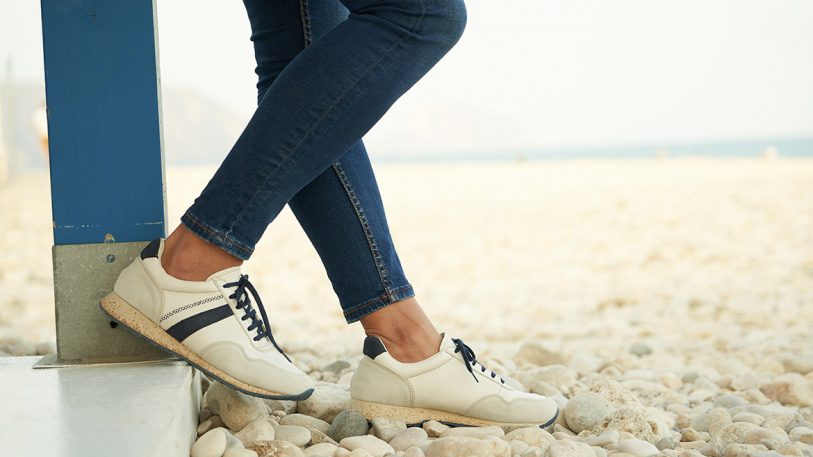 Images Courtesy of El Naturalista
Review by Sussan Zeck for D'SCENE Magazine