The square footage in your bathroom is a little on the small side. You'd prefer to have a large bathroom fitted with a deep claw-foot tub, walk-in shower, and a vanity table tucked into the corner — but there's just not enough room to fit it all.
The good news is that the room doesn't have to look as small as its measurements. It can look clean and spacious with just a few of these design tricks coming from our interior design team.
Getting Started:
Before you get into your bathroom renovation and redesign, you should put together a budget. Make a rough estimate about how much you're willing to spend, and what changes you can take off of your list if things get too expensive.
This step is crucial. You don't want to overwhelm yourself with projects and end up with no money, especially if you run into a renovation obstacle like water damage underneath tiles or a broken toilet.
In these kinds of emergencies, you may turn to a personal line of credit to help address these repairs. Having this safety-net can get your bathroom repaired and your finances back on track.
But when it comes to cosmetic upgrades, financial institution advisors recommend skipping the personal line of credit. Instead, reduce how many projects you tackle and postpone work until you save up what you need.
Lighten Up
One of the best ways of making a room look bigger is to make it white. A room with a light color palette will look bright, airy and spacious. A darker palette will make the space look dark and feel closed in. So, paint the walls and pick out tiles in crisp shades of white.
Add More Mirrors
Another easy way to trick the eye and make a room look bigger is to hang up mirrors on the walls. Make sure that your bathroom mirror is a large statement piece. If you can, have the mirror blend into the edge of the sink counter. It will also reflect light around the bathroom, making it look warmer and brighter. In addition to adding mirrors ways of making a small bathroom look bigger are simply said limitless even when working in a quite limited space.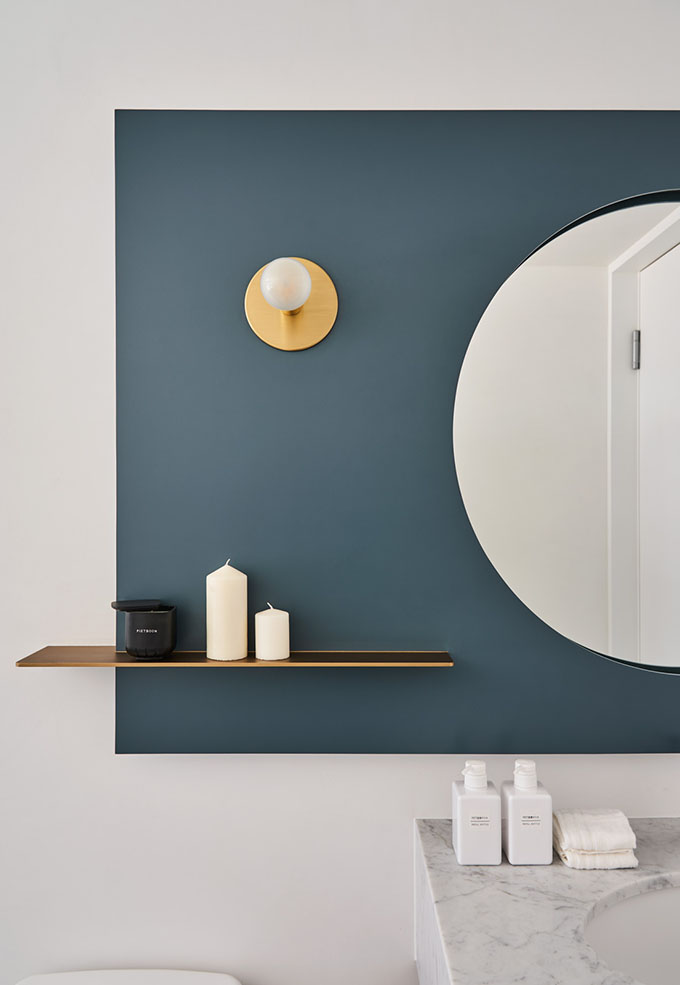 Get Glossy
You want to add as many transparent or shiny surfaces as you can into the room, like a sleek sink counter-top or metallic towel tower. This will create a similar illusion to the mirror, reflecting the light around. So, don't be afraid to make your room shine.
Get a Glass Shower
Right now, you have a tub with a built-in shower. It's a problem because the tub is bulky and takes up a lot of space. With the shower curtain closed, it cuts off half of the view of the bathroom and makes the room look crowded. If it's in your budget, you should change it into a glass-paneled shower because it doesn't take up any extra visual space and it requires less square-footage than a tub.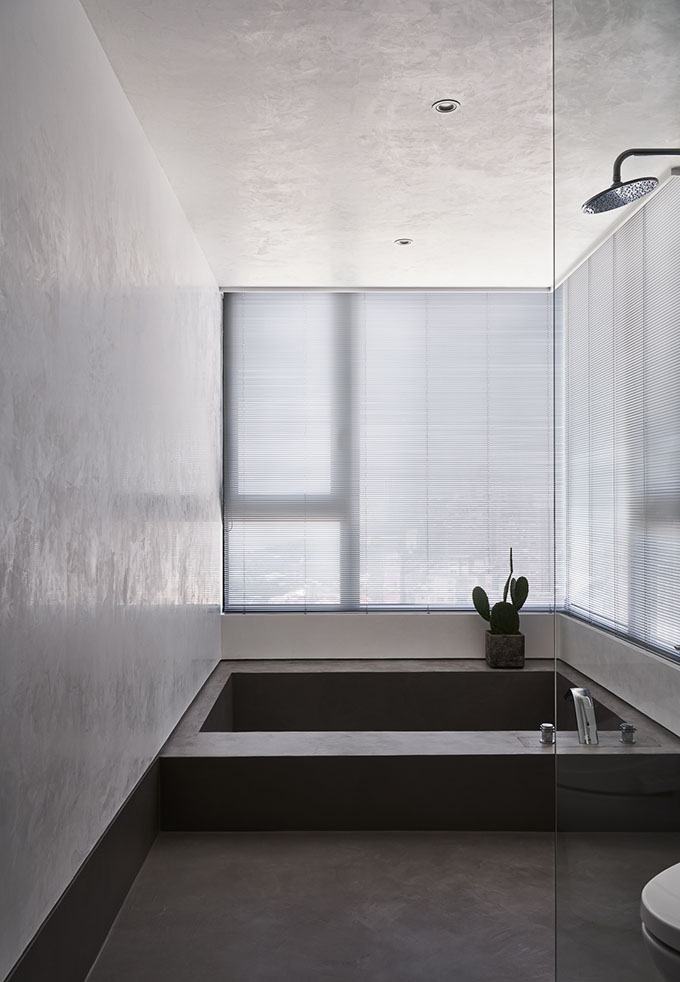 Emphasize Height
Take advantage of the vertical space that the room offers. One way to do this is to get narrow storage shelves that go almost all the way up the ceiling and set them flush against the walls. These will draw the eye upwards and trim down on any storage bulk.
Those measurements aren't roadblocks. They're incentives to get creative with your bathroom design. By playing with light, color and storage, you can magically transform that tiny space into a big, beautiful oasis.
All images from Blue Eye apartment design by Wei Yi International Design Associates – you can discover the complete project on our archiscene magazine pages.