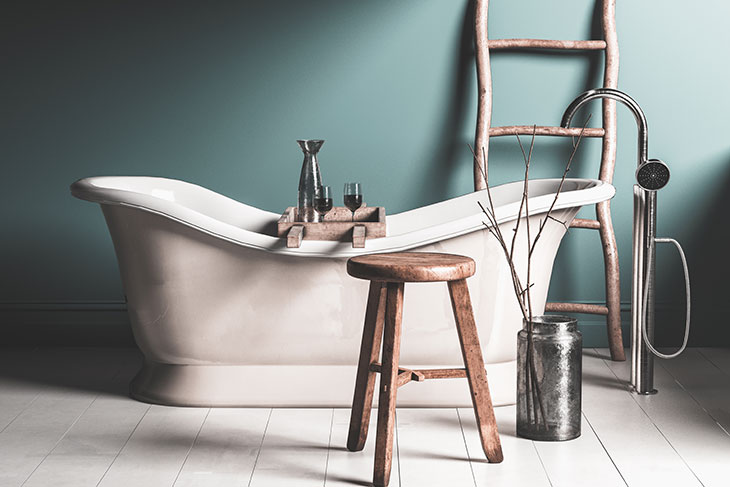 A good first step before a bathroom remodeling is to find out what you want the end result to look like, to set up an approximate budget, and then combine the two. Look around the web and in catalogs to find out what style you are looking for – clear target images can facilitate the renovation for both yourself and the craftsmen. List what features and details you would like in the bathroom to meet your needs. Also, think about which parts of the bathroom are most important to you – does it feel important to have stylish and exclusive finishes, can you perhaps spend more money on tiles but save on the bathroom fittings, or do you prefer to spend money on a luxurious bathtub?
RELATED: INTERIOR DESING
Read more after the jump: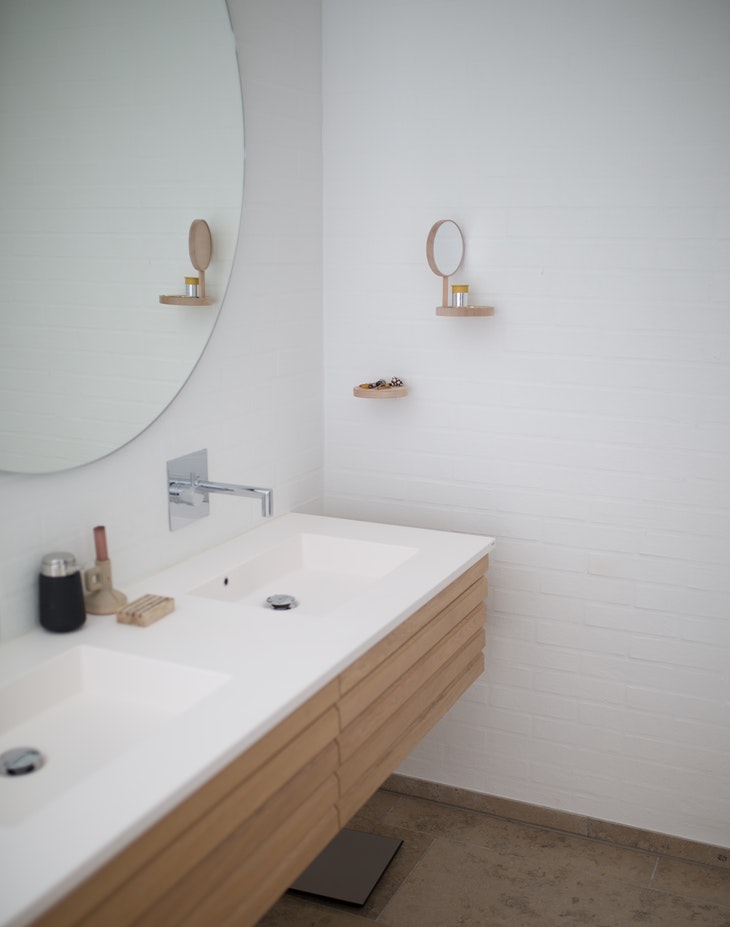 Can you renovate the bathroom by yourself?
A wet room is the most difficult project for an amateur to start. If you are not skilled, it is wisest to leave it to a professional and look at the prices for new bathrooms. Giving a general figure for renovating a bathroom depends on the size of the bathroom, the options offered, and how much preparation work is needed. For those who are experienced and skillful, there are no obstacles to renovating yourself. An advantage is that you can decide on all the details by yourself. Regardless of whether you will do the job yourself or hire professionals, you must follow existing building regulations.
Make a sketch of the bathroom
When starting with your planning, it is good to measure the bathroom and do a scaled sketch. In the sketch, you mark where the current waterways are and you draw the doors and windows. Also, measure the height of the walls to be able to calculate, for example, how many tiles or paint you will need. If you need larger bathroom furniture, it is a good idea to measure the door opening to make sure that everything can be lifted into the bathroom.
Choosing bathroom floor material and interior
The floor in your bathroom should withstand a lot, at the same time as it helps to set the style in the room. The type of floor you choose should therefore be a balance between needs, conditions, and taste.
Clinker Tiles. These tiles are a timeless alternative that lasts well, is available in lots of designs, and is relatively easy to clean.
Microcement. Microcement has become a popular alternative on both walls and floors. It is a durable material that can also be applied on top of existing tiles, giving a modern and concrete-like surface. The material may have stubborn limescale marks and should be applied by a qualified professional.
Natural stone. With natural stone on the floor, you get a surface that is both easy to clean and luxurious, but it costs money. The tiles require special surface treatment, and sensitive stone types such as marble can easily be discolored.
Composite material. Materials such as Corian and granite ceramics are a more durable alternative to natural stone as it still gives a close-to-nature look, without being as sensitive. However, the price can be high, and the material is very hard, which makes it difficult to work with.
Choosing bathroom surface walls
Which surface layer you choose for the walls is of great importance for the overall impression in the bathroom. There are a plethora of different materials and techniques to choose from, each with their pros and cons.
Tiles. The most common and practical option, are tiled walls. You can choose between neutral white, colorful, or patterned. The tiles themselves are easy to clean, however, dirt and hard water stains stick easily. Depending on the tile you choose, it can get expensive.
Wet room paint. With a special wet room color, you can do the work yourself and choose which one you want. However, it is important that all steps are performed carefully.
Wallpaper. With wallpaper, you can create a personal and cozy style in the bathroom, but not on surfaces that come in direct contact with water. If it gets very damp in the bathroom, there is also a risk that the wallpaper will be damaged. In such a case, vinyl wallpaper would be a safer alternative that lasts well and is also cheaper than tiling. The downside is that it can become discolored and easily feel plasticky.
Natural stone. The bathroom gets an exclusive and solid feeling with natural stone on the walls and floor. However, it can be very expensive, and with sensitive stone types, such as marble, there is always the risk of the color fading.

Choosing the essentials
Of course, showers, bathtubs, and toilet seats are mainly there to be functional, but with the right model and material, they can also enhance the style you have chosen in your bathroom. A clever idea is to either replace the shower with a bathtub or vice versa. Remove the shower and get a more relaxed feeling in the bathroom with a bathtub, or create more space and remove the bathtub instead. Invest in a simple glass wall by the shower to maintain the space available in the room. It will not take up unnecessary focus but still becomes a stylish detail. Whatever you decide on, it can make a big difference. Neutral or spectacular – you choose!
Uniform color
Letting walls, floors and furnishings go in the same uniform color tone fits well in any bathroom. It does not become too much but creates a pleasant and inviting feeling. Take the opportunity to choose an extra nice tile when you carry out your bathroom renovation. Imagine a mint green tile together with towels, mugs, and other nice details in the same tone.
Take advantage of the walls
Walls are the ultimate salvation to be able to fit everything you need in a bathroom. Invest in wall-mounted shelves and cabinets to keep the floor as free as possible. Also, take the opportunity to review the possibility of a wall-mounted toilet when you plan your bathroom renovation – these are often slightly smaller and they will be easier to clean, which is an advantage for cramped spaces.
Large mirror
A large mirror could be the finishing touch to your bathroom renovation. It will feel larger, enhance the natural light of the room, which is a good trick if you want to make a small surface feel a little airier. Feel free to choose a simple option without a frame that is attached as close to the wall as possible – it gives an extra nice effect.
Final thoughts
Implementing smart and practical solutions in a space can be difficult, especially in a bathroom. Many necessities should fit without it becoming too crowded, which can be a challenge, to say the least. All of the above-mentioned tips are aimed at giving you an idea of what to consider before remodeling your bathroom. In addition, think about what style and what colors you like. Feel free to make a "mood board" or collect inspiration from magazines, prints from the internet, and samples of materials, colors, and interiors you like. Good luck!