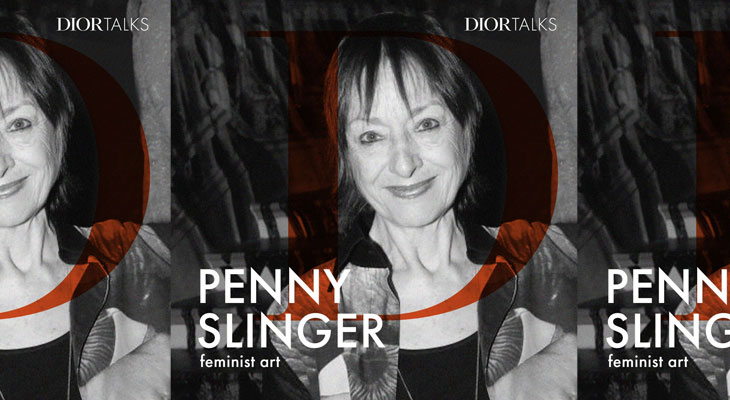 Dior unveils a new episode of Dior Talks on the topic of art and feminism, turning the spotlight on the socially-engaged artist Penny Slinger.
Dior Talks explores the connection between Creative Director Maria Grazia Chiuri and contemporary women artists and curators. In this 6th edition, Penny Slinger, the British-born, California-based artist, talks about her long career and her recent Dior collaborations with Maria Grazia Chiuri. Listen here.
For the Dior autumn-winter 2019 haute couture show, Slinger designed a unique and exquisite gilded doll's house. In the interview below, the artist takes us through the breathtaking metamorphosis of 30 Avenue Montaigne – home to the House since its founding by Monsieur Dior in 1946.
Penny Slinger was born in London in 1947, and studied at Chelsea School of Art in the late 60s. Declining an offer to undertake a master's degree at the Royal College of Art, she chose instead to launch her artistic practice. Her work was included in a group exhibition at London's renowned Institute of Contemporary Art in 1969. Slinger published a book of her photographic collages in 1971 and Rolling Stone magazine compared its importance to that of The Beatles. Slinger developed her theories and practice around ideas of surrealism and its relationship to feminism. In tandem with exhibiting at London museums and galleries, she worked closely with the worlds of theater and film, consistently publishing books of her visual work and poetry. – from Dior