Designers Dean and Dan Caten presented DSQUARED2's Resort 2021 womenswear collection, inspired by traveling and sportswear, that features looks that could fit into any women's everyday wardrobe rotation. The collection brings a youthful energy with urban and comfortable looks.
RELATED: DSQUARED2 RESORT 2021 MENSWEAR COLLECTION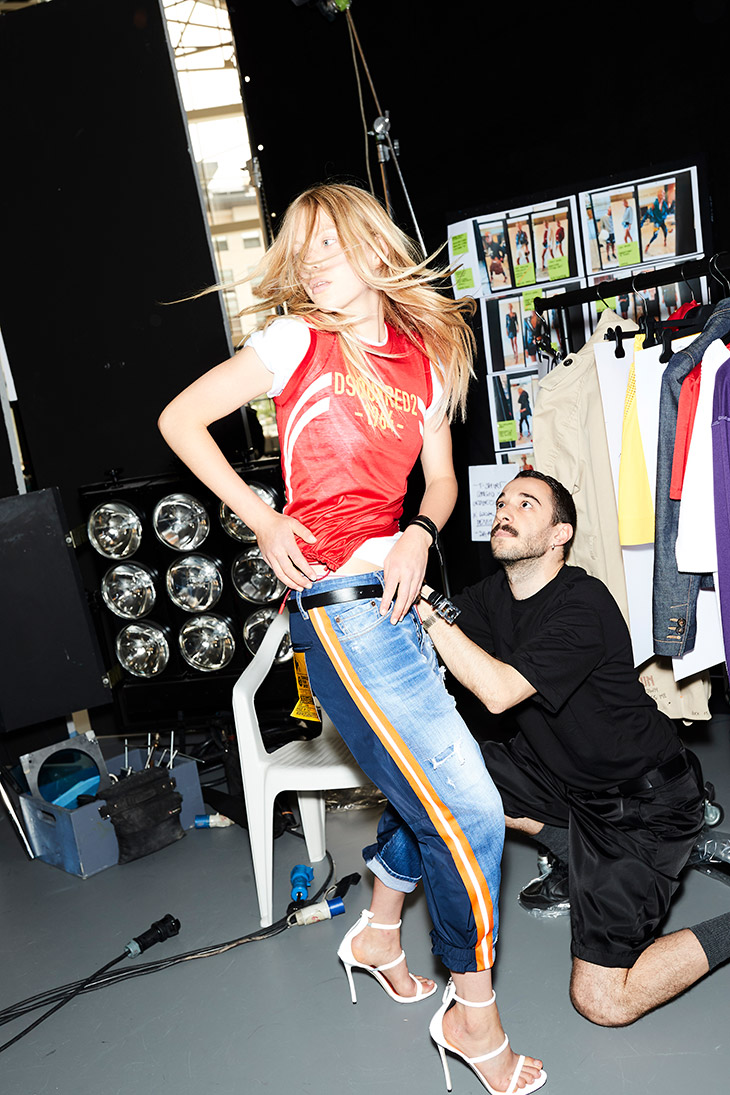 Models Zso Varjum and Tes Linnenkoper star in Dsquared2's Resort 2021 lookbook lensed by fashion photographer Paolo Zerbini at Atomo Management. Set design is work of Stefano Grossi. with creative direction from Stefano Grossi. In charge of beauty were hair stylist Massimo Gamba at Atomo Management, and makeup artist Helena Komarova at Close Up Milano.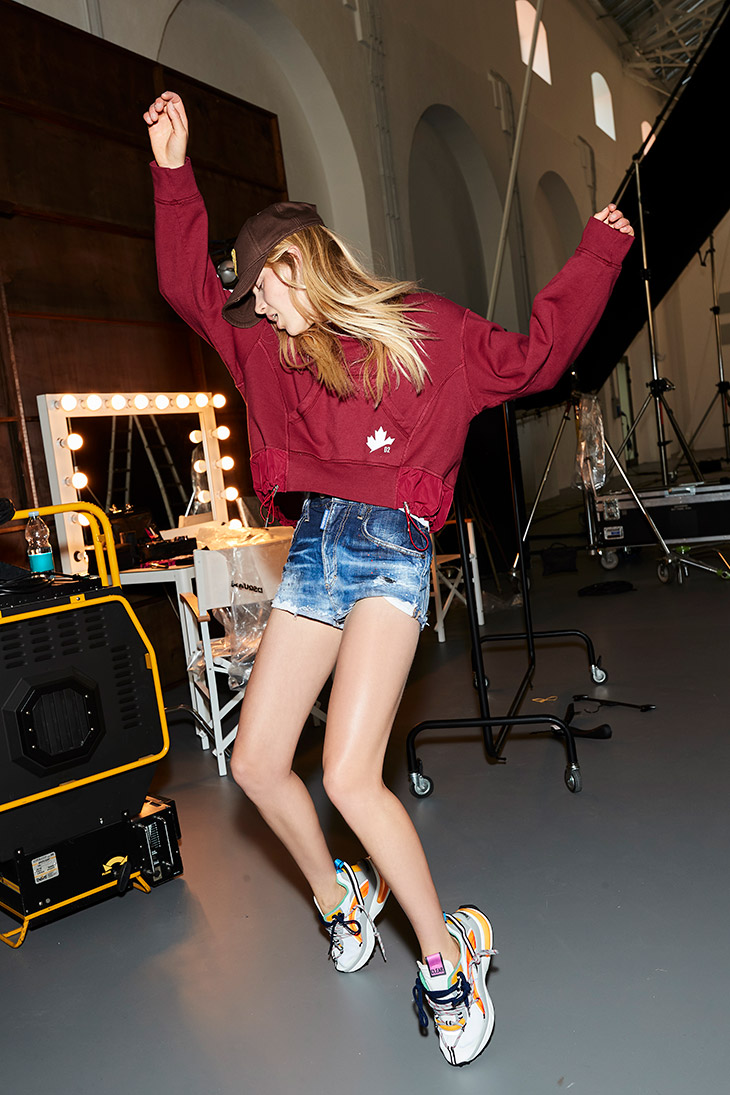 "Distinct motifs add eye-catching appeal. Labelling done in the same style of a care instruction on the interior of garments – embellishes the outside of sweat¬shirts and blazers. High waist jeans, hot shorts and a denim dress are profiled with studded grosgrain ribbon trim, other denim pieces are constructed with colored nylon. Women's looks have a softer feel (unconstructed tailored pajamas). Eveningwear is dominated by a tuxedo theme, with a fluid pant, slightly oversized blazer, a sleeveless jumpsuit and a shimmering black sequined tuxedo.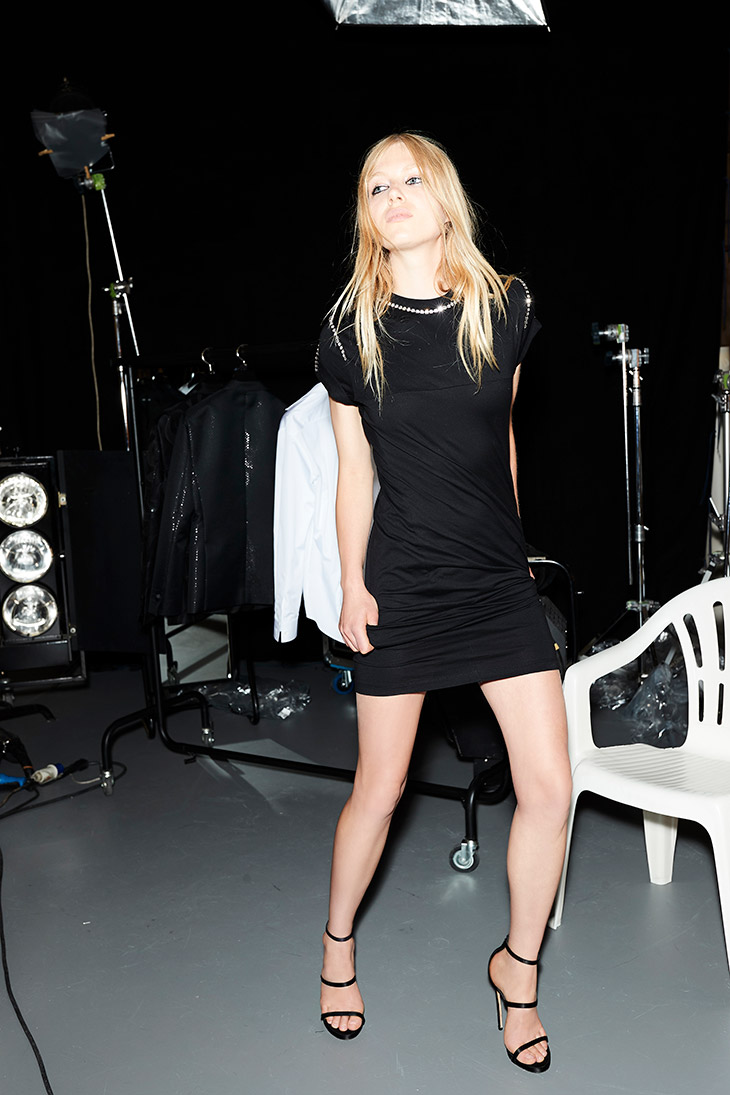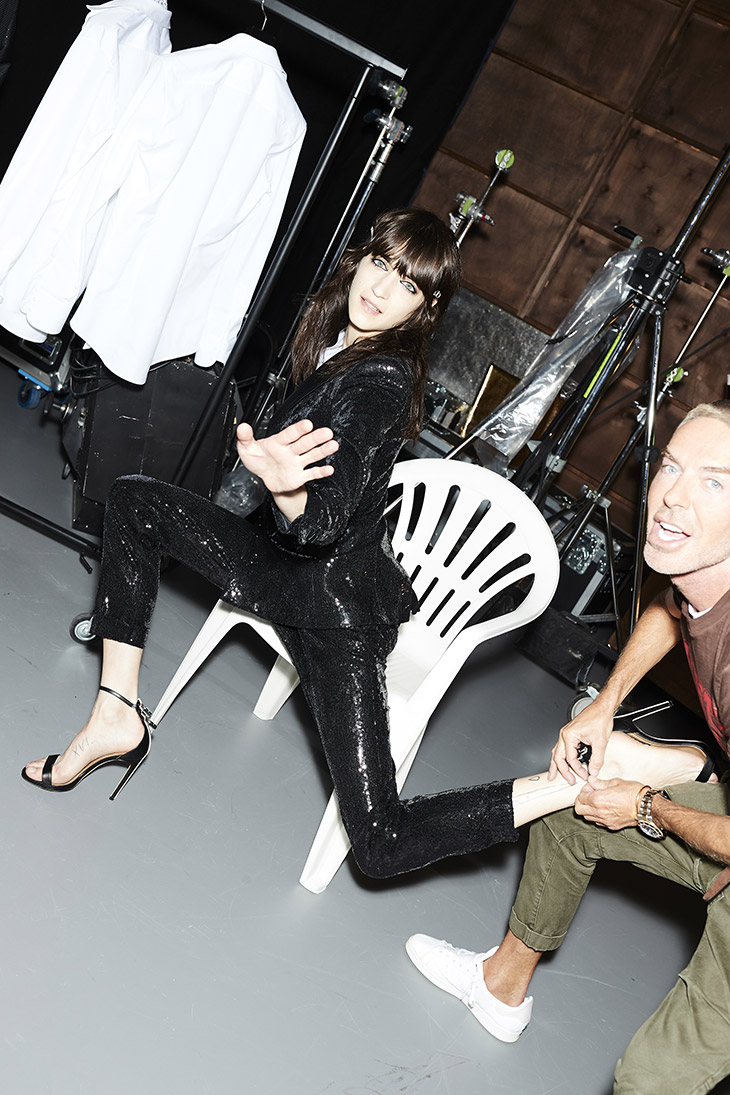 Crafted in a mix of nylon and suede with an elevated transparent insert (bubble), a new sneaker design is for when she wants to change from her three-strap stiletto to her sporty runner. Luggage and totes in soft printed nylon and coated canvas are for the traveler who journey to experience, live to enjoy, engage in their surroundings and are ready for real action." – From DSQUARED2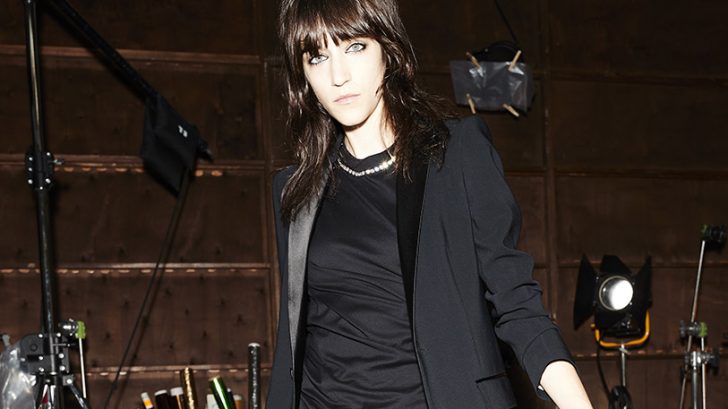 Directed by: Senio Zapruder
Video Art Director: Riccardo Bixio
Creative Director: Giovanni Bianco
Music: Dimitri Tonetto
Photo: Paolo Zerbini at Atomo Management
Models Zso Varju at The Lab Models, Tes Linnenkoper at Why Not Models, Mattia Giovannoni at Elite Milano, Vincent Forite at Next, Edoardo Sebastianelli at Why Not Models, Luke Mahlmann at Urbn Models
Make Up Artist: Helena Komarova at Close Up Milano
Hair Artist: Massimo Gamba at Atomo Management
Set Design: Stefano Grossi
Courtesy of © DSQUARED2 / PURPLE PR