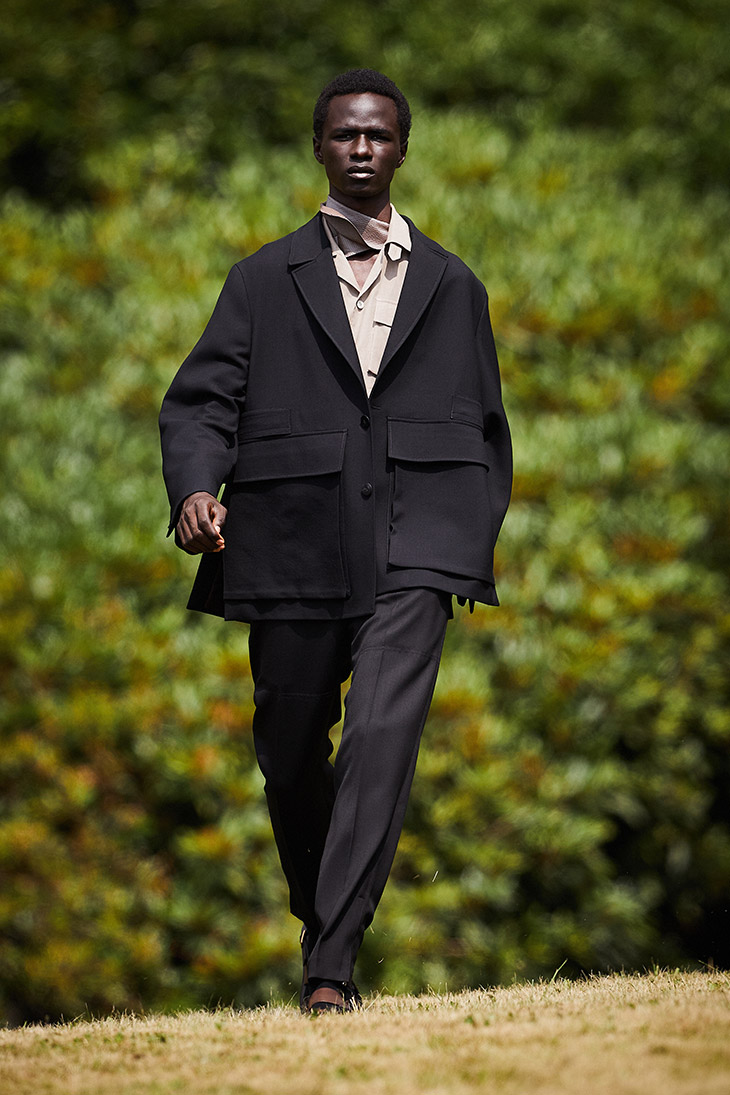 Fashion house Ermenegildo Zegna presented their XXX Spring Summer 2021 collection, that explores the relationship between nature, machine and men, as part of Milan Digital Fashion Week. Zegna celebrated brand's 110th anniversary, with Phygital show  – fusing digital and live experience.
A moment like this can easily lead to a glorification of flawless precision of the machine but at Zegna, in respect of a humanist tradition that is profoundly Italian, we believe that the human being always sits at the center, in harmony with nature. It is sensitivity and creativity, human qualities par excellence, that get the best out of machines. Without man, everything would be soulless. This project reflects this union of sensibilities, which is also a balance of past and future, of inside and outside, in a cohesive yet multifaceted opus – Alessandro Sartori, Artistic Director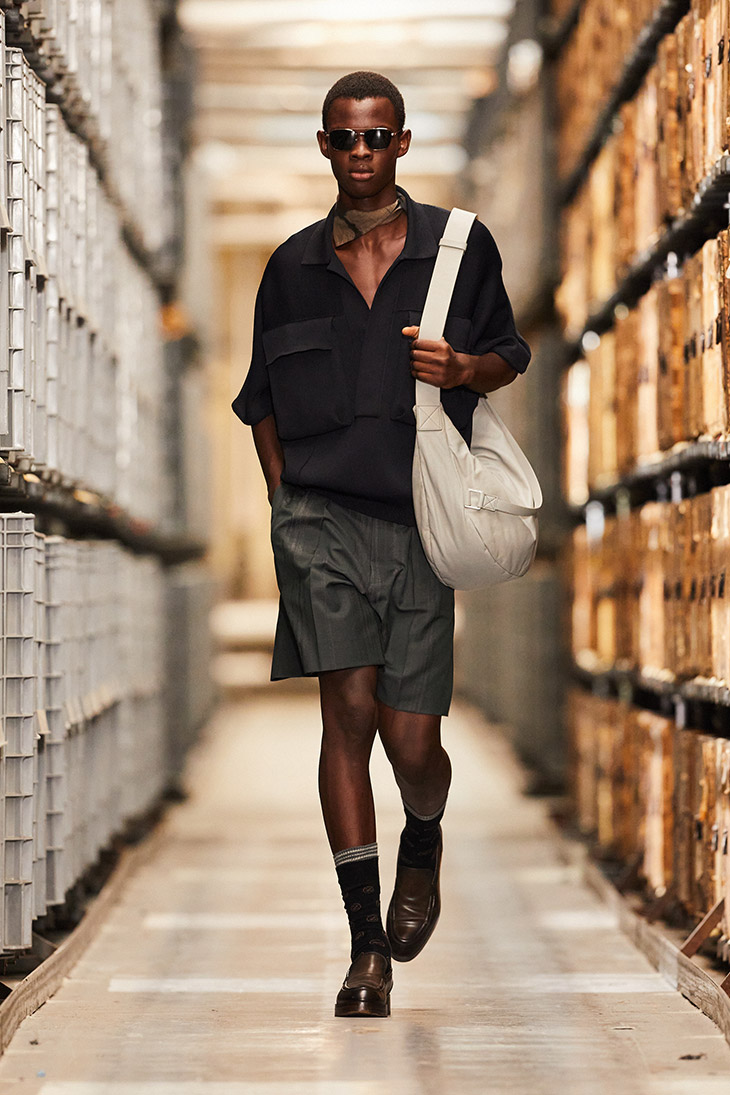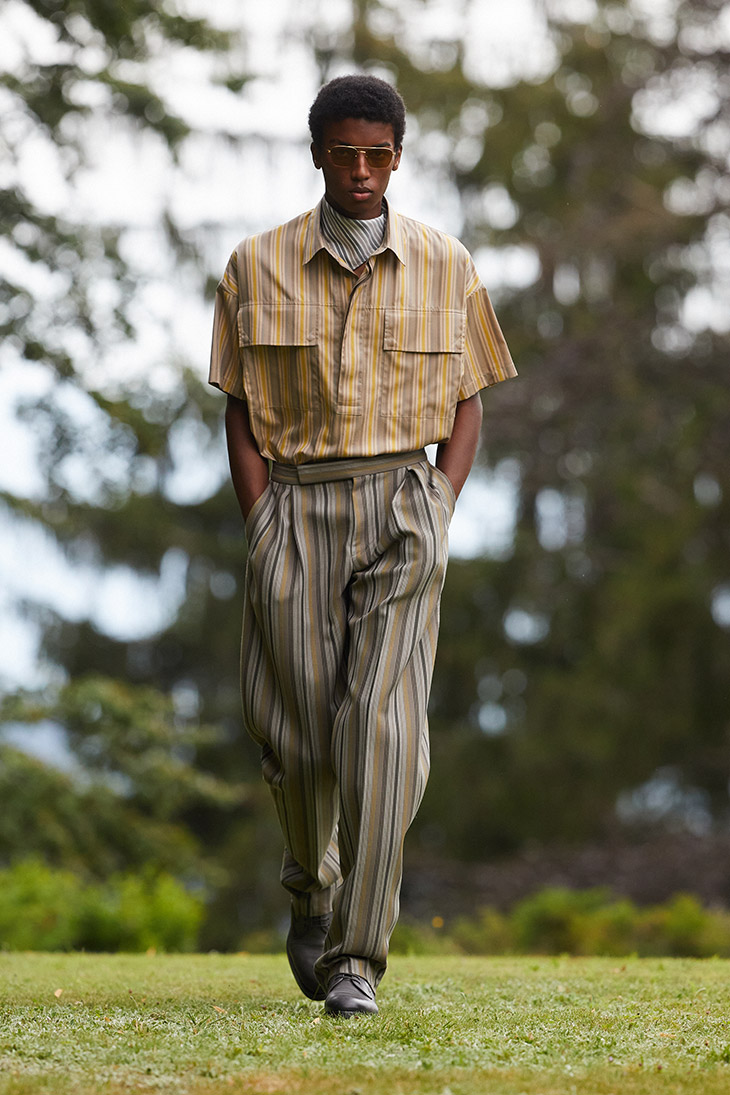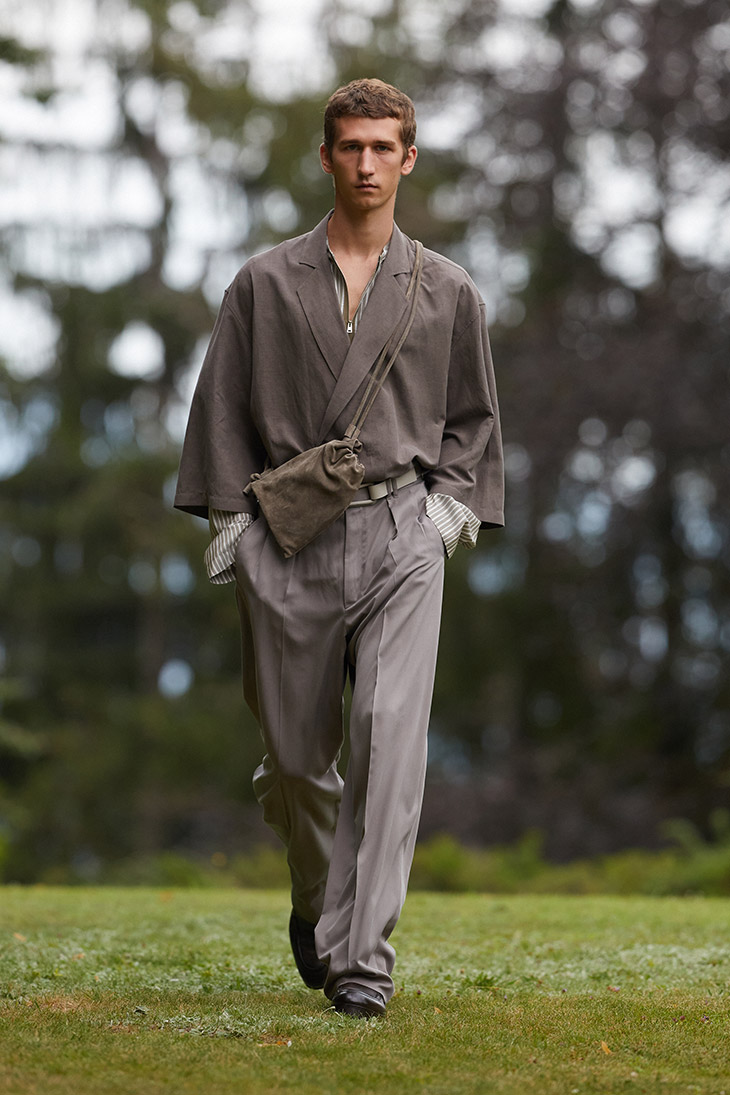 "Experimenting with dropped shoulders, lowered collars, layered forms and a poetic sense of functionality expressed by outsized pockets and zips that allow volumes to expand, Alessandro Sartori extends the sartorial quest for new hybrid categories that defines his vision of Zegna. Inspired by the osmosis of different worlds, he cuts outerwear in shirting fabrics, and vice versa, allowing the wearer a complete freedom of combination and interpretation when it comes to items. What comes across is a sense of ease that is fluid and uncontrived, underlined by the mock turtleneck underpinnings that replace shirts under blazers and shirt jackets, by the duster coats and the liquid trousers that draw an elongated and nonchalant silhouette. Rounded loafers with massive soles and sandals ground the looks. Tie dye prints enrich the layering of colors and textures, suggesting a further mimesis of man and nature." – from Ermenegildo Zegna.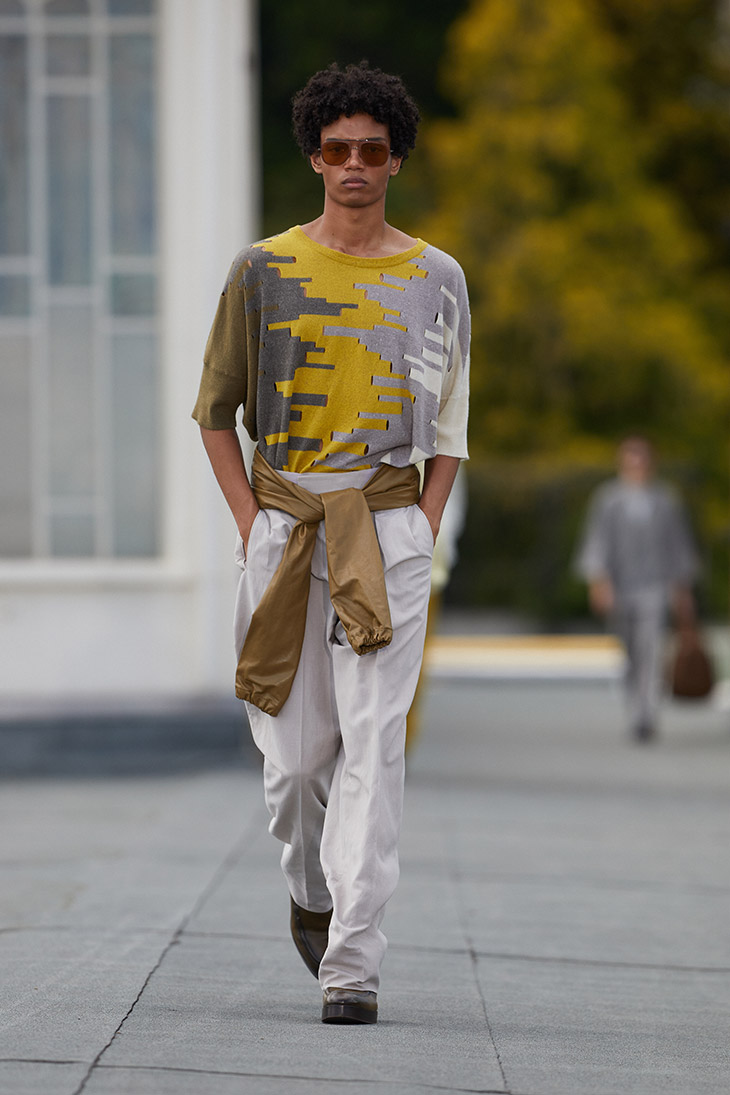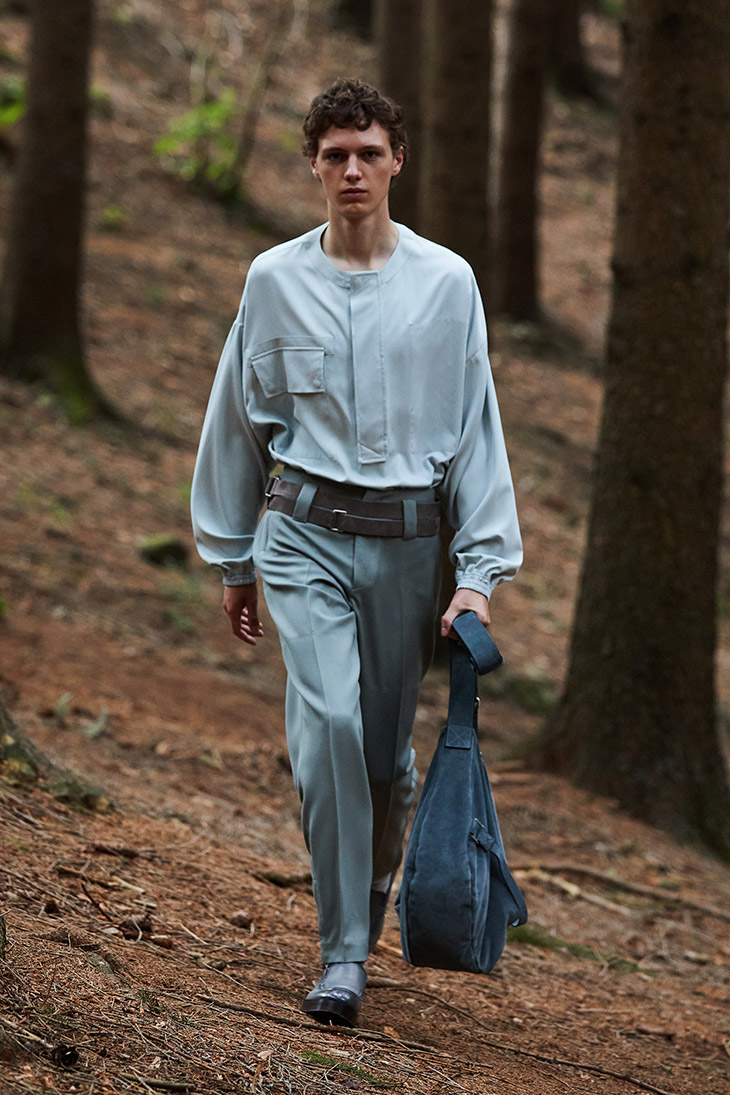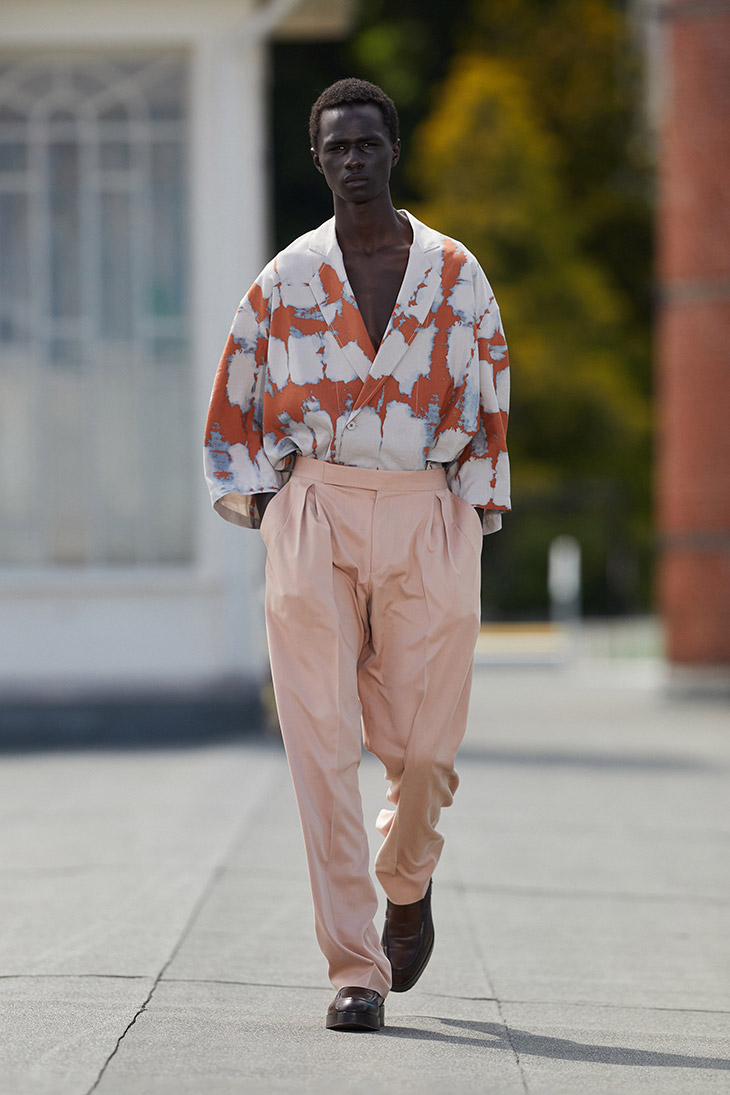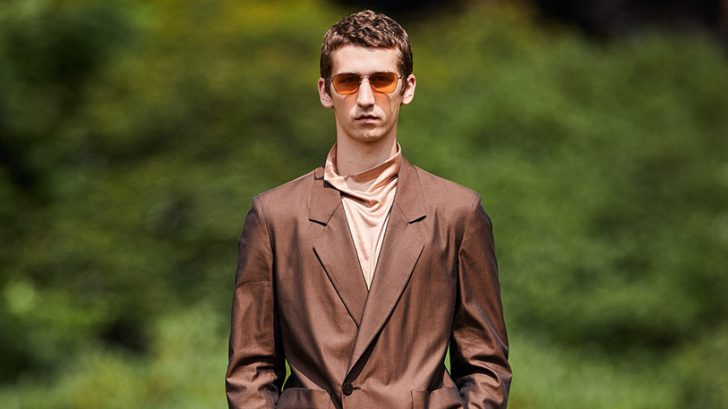 Courtesy of © Ermenegildo Zegna / EMEA Press Office