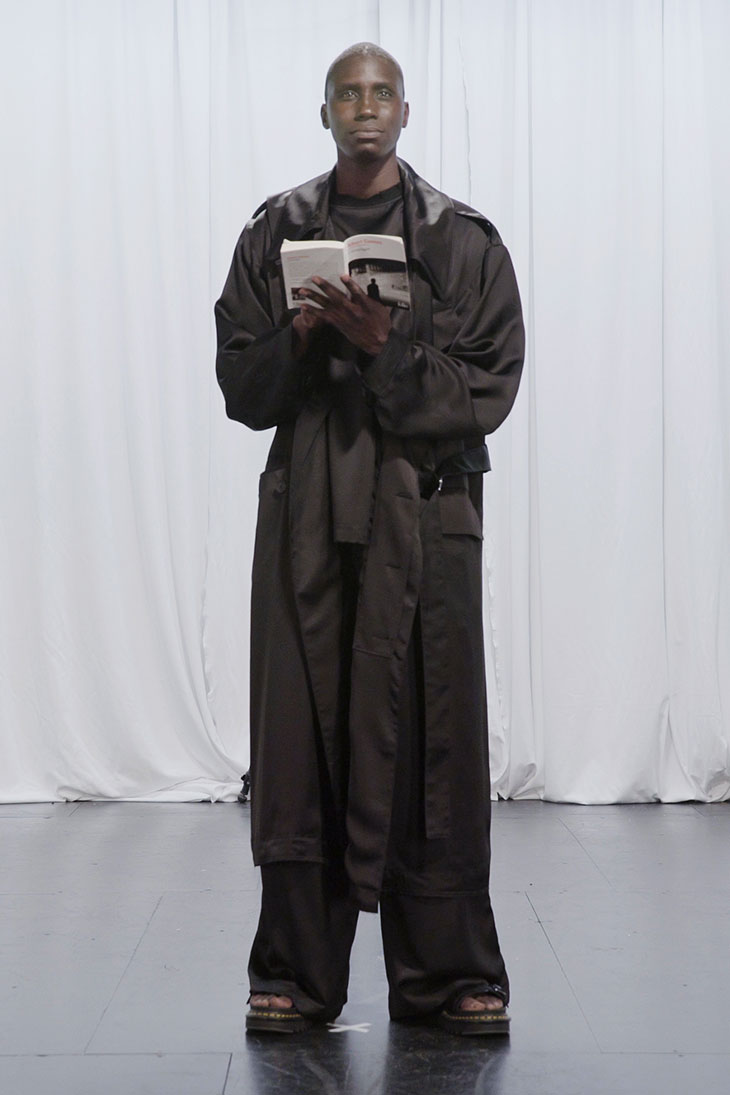 For Spring Summer 2021, French fashion designer Louis-Gabriel Nouchi was inspired by Albert Camus's book L'Étranger (The Stranger). In response to recent events, the collection is presented in the form of a video directed by Parisian artist Keffer. While the doors of Parisian theaters are still closed, the designer worked with the actors, who read Albert Camus' text from Abroad.
Discover the collection after the jump: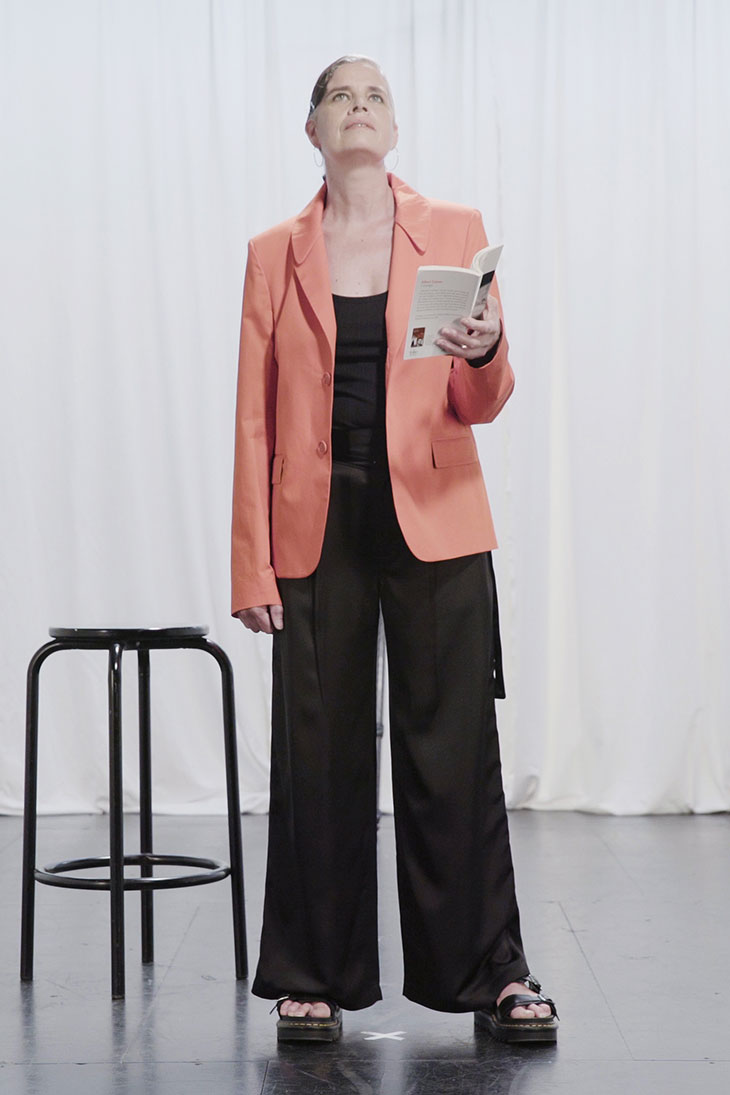 The silhouettes are inspired by Albert Camus' wardrobe: military trench coats (his favorite garment), battle dress jackets, as well as elegant suits in pinstripe stripes. These elements have been transcribed in fluid, light and contemporary materials, in order to create new oversized and summer uniforms.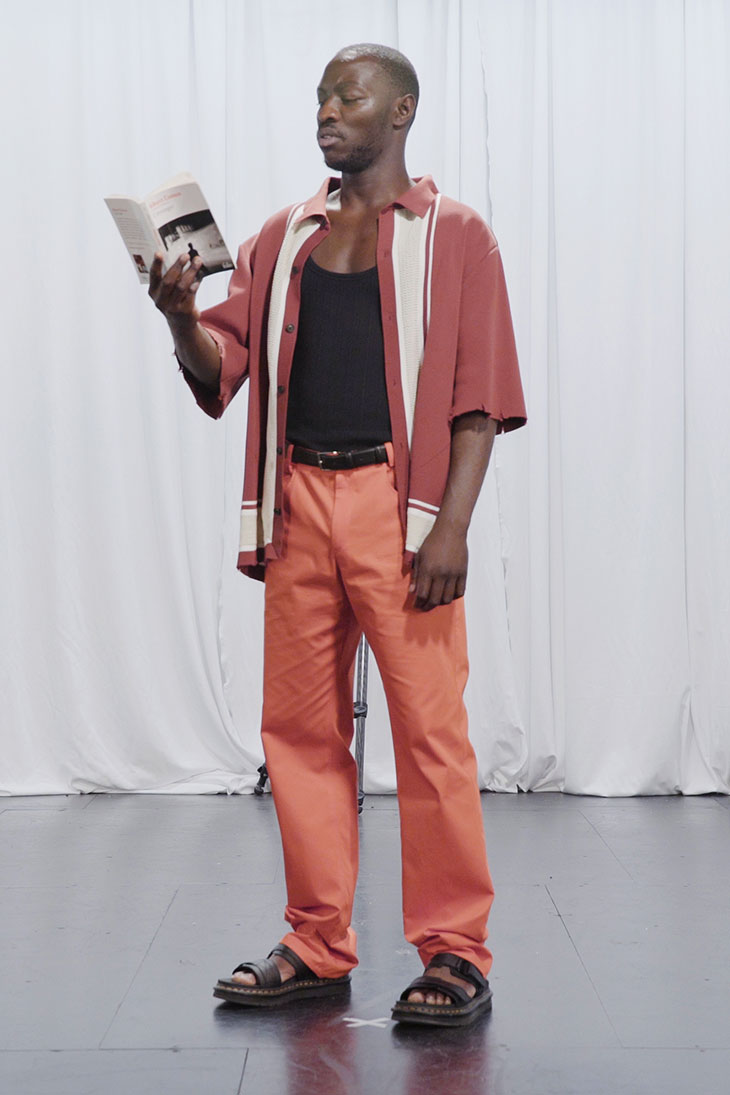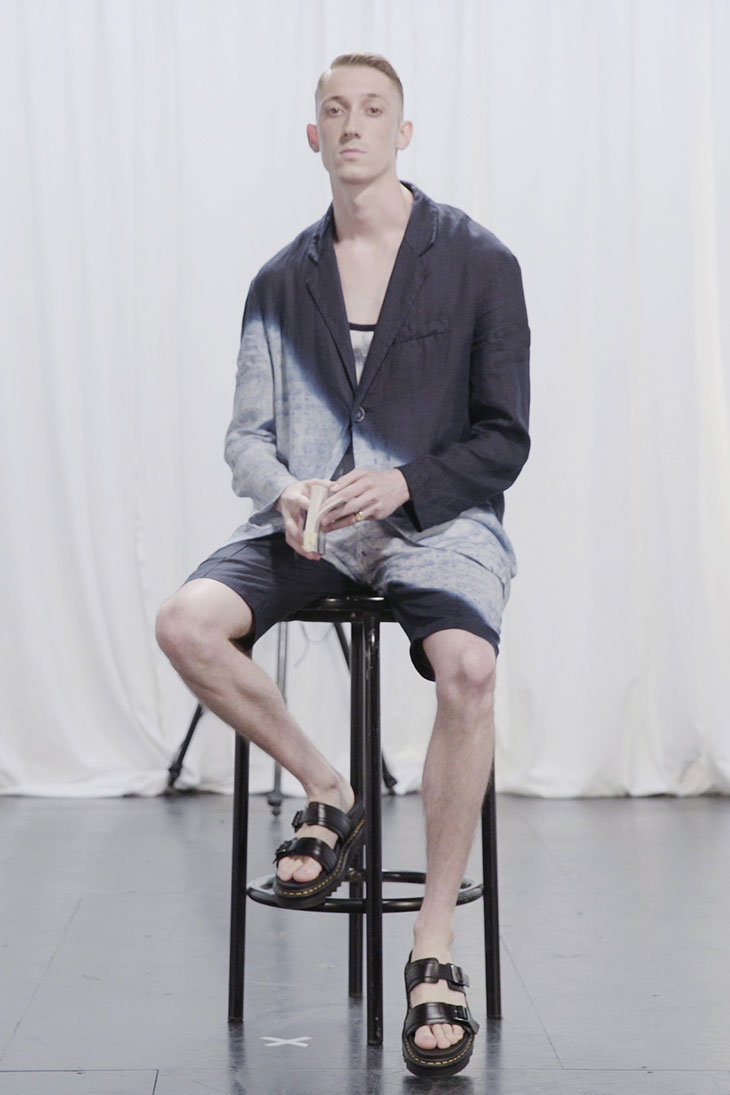 The color palette oscillate between the black of mourning, the stripes evoking the beach towels and the tones washed out by the sun, recalling the overwhelming heat evoked throughout the book. The scarlet orange contrasts this sober color gamm and suggests as much the sensuality of a sunset as the murder on the beach, pivotal episode of the novel.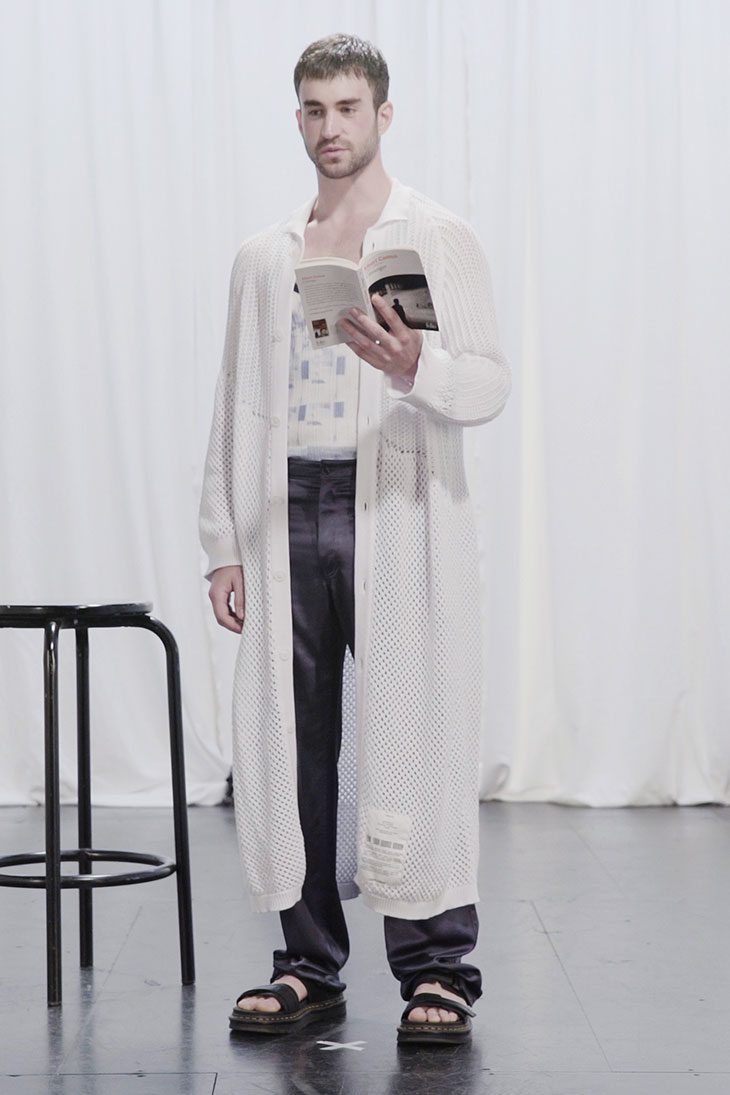 The prints are made by French visual artist Edouard Taufenbach, known for his collage work. He used the archive photographs of the city of Algiers, cuts and repeats an image to enhance it.