Fashion Industry is still in a standby mode and here comes the nano influencer. While the brands are still patiently waiting for the past-covid weeks and months to come the social media game is shaking to it's core.  Economic analysts are at best preparing us for a long drawn post 9.11. like crisis hitting the fashion sector, one prediction is prevailing – the demise of the Influencer industry.
For the fashion industry the massive budget cuts are often turning nowadays into virtually non-existent budgets and the marketing executives are finding it hard to bet against the odds of influencer marketing. If anything in the last couple of years influencer marketing was a true wild wild west story with problems created by influencers as well as the ad industry.
Nano Influencer is likely to be described as an Instagram user with barely over 1000 yet less than 5000 followers.
Social Media giants especially Instagram, a dominant piece in the influencer marketing puzzle, are constantly working on providing trustworthy performance data one of such measures was the introduction of the official sponsorship brand tags. The same are set in place for marketing offices to monitor the data flow in addition to legal disclosure of the sponsored content. Even with the tagged advertising content ad agencies and brands are in constant struggle matching their ROI and authentic influencer marketing analytics data. Even if the like and engagement data is genuine, the return of investment may be at best minimal. That is when exposure comes in as the consolation prize.
HOW 2020 TREATS THE NANO INFLUENCER
2020 is seeing the Nano Influencer coming stronger than ever – first thing you need to know about them – there's literally an endless pool of them and they are working for little to virtually nothing. Second thing you might not know is that you, yes you reading this, might be one of them without knowing!
With the coming dictionary updates Nano Influencer is likely to be described as an Instagram user with barely over 1000 yet less than 5000 followers. That said, the Fashion Industry has been eyeing the nano influencer for the last couple of years. There's quite a few reasons for this, brands are fatigued by fake followers and like counts, bot-produced comments of the fussy and always potentially controversial Influencers. The traditional influencers have found it hard to deal with the burden of engaging with a massive audience. Let's remember these are people communicating with millions of followers often without anyone but themselves helping them decide what to post or say. Struggles of the influencers elite are easily documented and are basically popping up daily, from uninformed posts to potentially fraudulent behaviour. A myriad of influencers have faced a backlash regarding their misinformed response to the Black Lives Matter movement in the past week, needless to say many have handled it poorly and have managed to use the protest and the #BLM hashtag for shameless self promotion.
RELATED: 6 WAYS COVID-19 IS AFFECTING THE FASHION INDUSTRY
Without us realizing nano influencers are quickly becoming an important component of social media promotions and are rapidly changing the future of marketing. With only a handful of followers they are not necessarily famous, however nano influencers are true digital citizens. Dedication to an instagram account often goes beyond work hours of some of the top influencers. Nano influencer's content is often closely directed to their narrow audience and quickly brings stronger results engagement wise. In addition the celebrity status of IGs most prominent instagram's is at the same time turning the advertisers away from the original Influencer. Besides the rising expense in advertising the already mentioned fake follower and engagement count are massive parts of this problem. Furthermore targeting the right demographic with 1 million plus follower count Instagrammers is much harder than you would expect.
What's in it for the nano influencer? Nothing more than the product itself – but also the potential to get more products for reviews from other brands.
In conversation with more than thirty of DSCENE Publishing advertisers we found out more than 75% of them are dedicating large portions of their time and budgets to engaging with the Nano Influencers. For more than fifty percent of them the results have boosted their consumer engagement and results in campaigns bringing a bigger ROI than the ones with mega, macro and micro influencers.
Side notes – here's the breakdown:
MEGA INFLUENCER – 1 Million Plus Followers
MACRO INFLUENCER – 100,000 Plus Followers
MICRO INFLUENCER – 5,000 Plus Followers
Investing in Nano Influencers is providing an entirely new approach, often the brand is only investing in sharing the actual product – a nano influencer is in return proposed to share the product with a tag back to the brand and is encouraged to create an honest review. What's in it for the nano influencer? Nothing more than the product itself – but also the potential to get more products for reviews from other brands. For some who are dreaming of an influencer career as a business idea you would start from your own home this may be an opportunity to grow relationships with brands with potential for a monetary exchange further down the line as a response to a growing audience.
At the same time Nano influencer is likely to mimik the promotional pattern seen with their favourite mega, macro and micro influencer and almost without any exception will share the product only with a positive to glowing review. Nano influencer is here to get free stuff, right?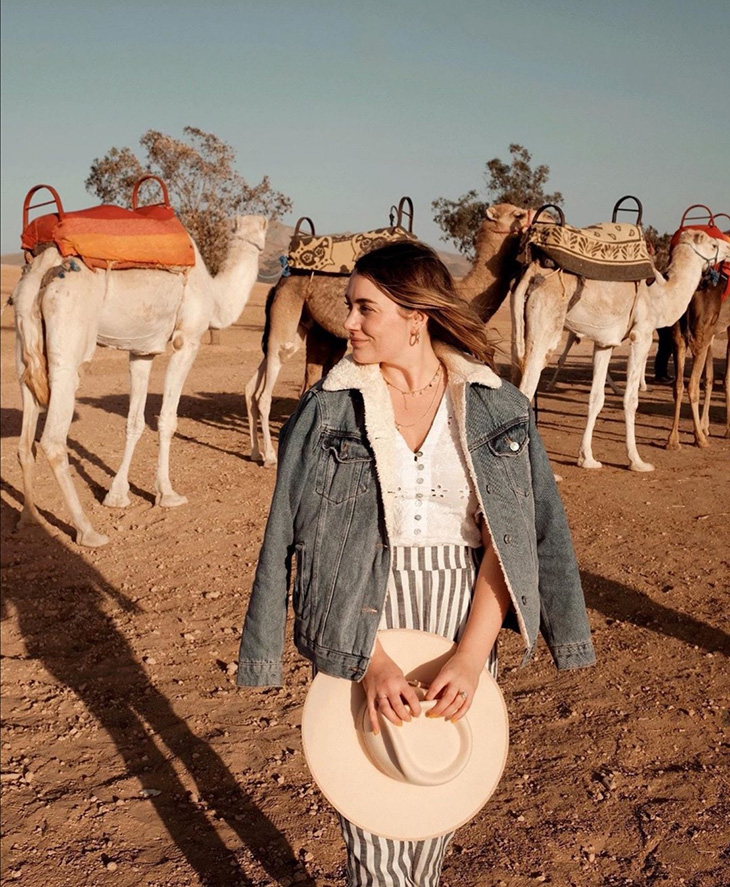 DROP IN AD REVENUE
According to DSCENE Publishing's marketing team analysis of over 250 influencers profiles the sponsored posts demand among influencers has dropped from 36% of their content to 3.2% mid June compared to pre-pandemic feeds. Number of influencers talking to us said most of their seasonal campaigns are put on hold, especially in sports and travel related sectors. With the demand for sponsored influencer content in sharp decline the cost of the same is rapidly dropping. Ad agencies are offering influencers placement with a dip of 15 to 25% in their public offers, while behind the scenes the drop in the price quotes is certainly even higher. YouTube influencers are also now facing algorithm changes, negatively reflecting on the monetized videos often automatically excluding the content from any organic recommendations.
Some influencers with more variety in their posting have found a way to quickly adapt to the ongoing situation. UK Based lifestyle and travel influencer Kate Spiers shared with Forbes magazine: "For a lot of us, it's worked in our favor, our readers have more time to keep up with and engage with our content. I've seen my engagement and my following rise dramatically, and it's reminded me why I started my blog in the first place, to share my life and to inspire others to live well."
Safe from the battle for the ads are publishers who in pre-covid times worked hard on setting up subscription services. These are greatly hailed as saviours of publications such as The New York Times and The Business Of Fashion. Setting up subscriptions and getting readers to subscribe to reading content for a fixed monthly fee takes months if not years.
Digital creators with specialized production skills appear to be better positioned than most to continue working with limited disruptions during an extended period of sheltering in place.
IS LIVE VIDEO CONTENT THE NEXT STEP?
Interest in live video has overwhelmed us in the recent weeks, and creators, marketers, and tech platforms are finding creative ways to make money from live streams.
The story of both Chinese and other international influencers are the fuel for many in the nano bracket, while we dream of their lavish lifestyle showing a free face cream is better than nothing.
Words by Zarko Davinic, Editor at DSCENE Publishing