Designer Nicolas Ghesquière presented Louis Vuitton's Resort 2021 Game On collection, that explores the contradiction of a stationary journey, as well as designer's creative identity.
I looked somewhere that has been calling out to me for a long time, somewhere I hadn't taken the time to go back to. To uncover one inspiration after another. This is an exploration of my creative identity. – Nicolas Ghesquière.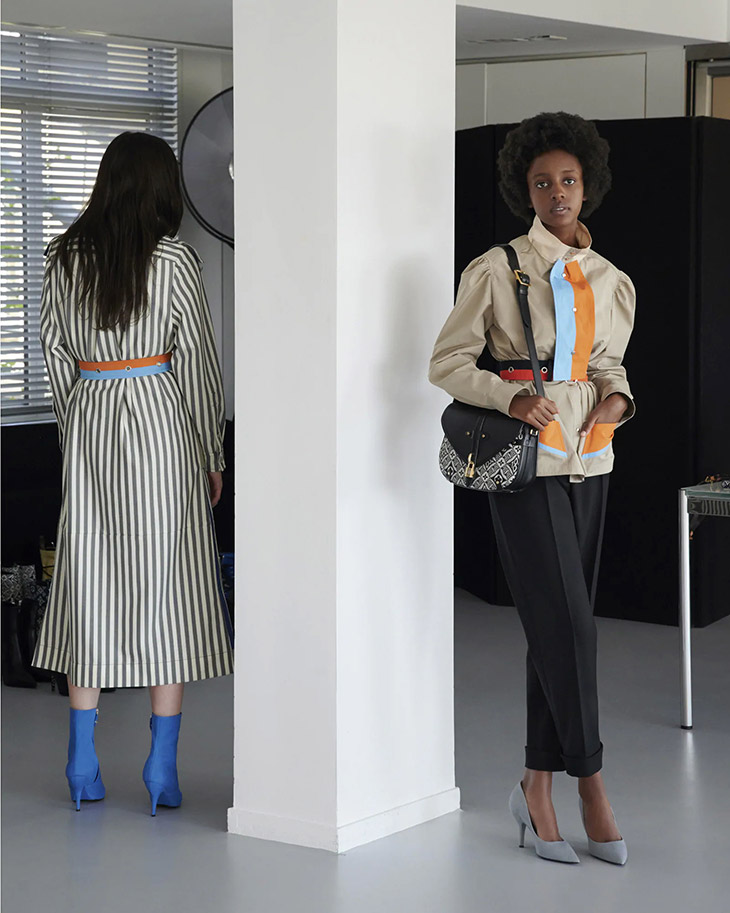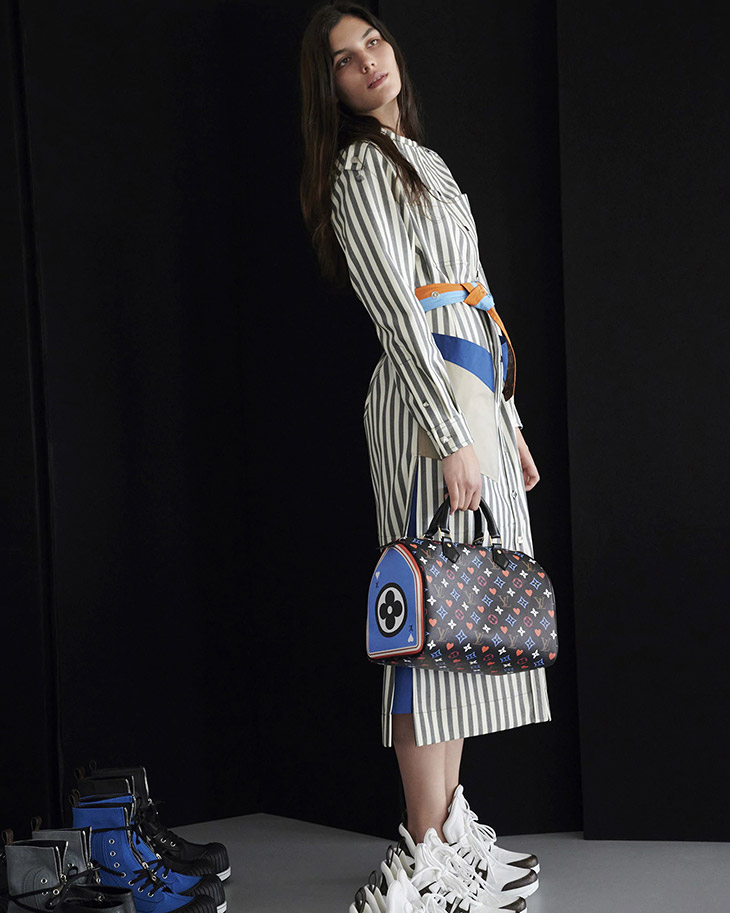 "Game On! The creative freedom central to the Cruise 2021 Collection plays with Louis Vuitton's iconic motif, mingling Monogram flowers with the four suits of a deck of cards. In this fantasy of illusion, clubs bloom, spades pierce, diamonds sparkle, and the almighty heart reigns. The symbolism of the card deck, the traveller's loyal companion, evokes the power of the game to cultivate togetherness." – From Louis Vuitton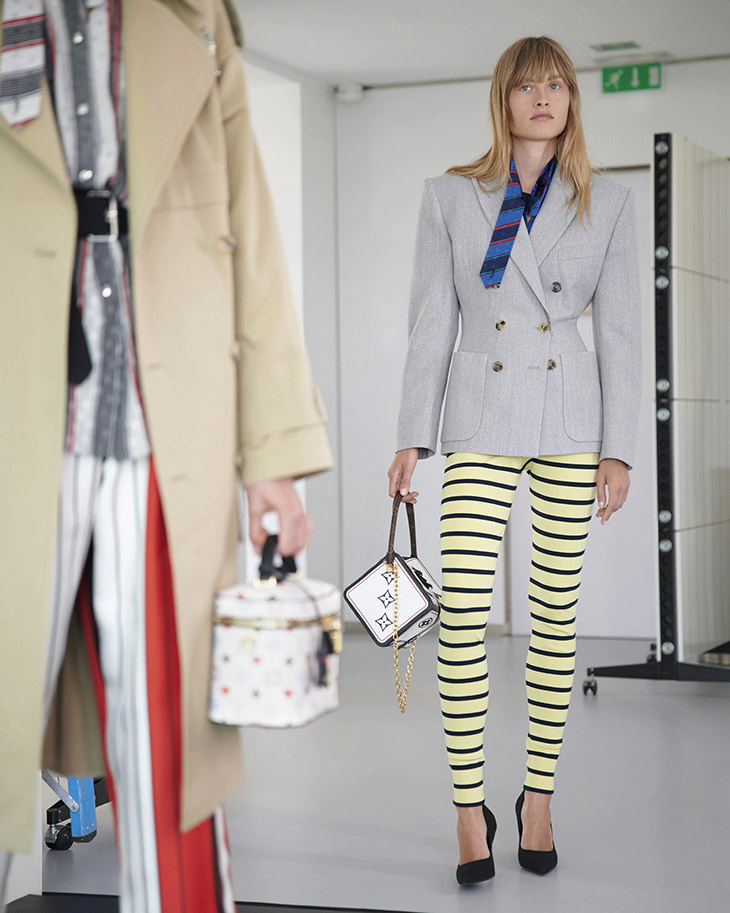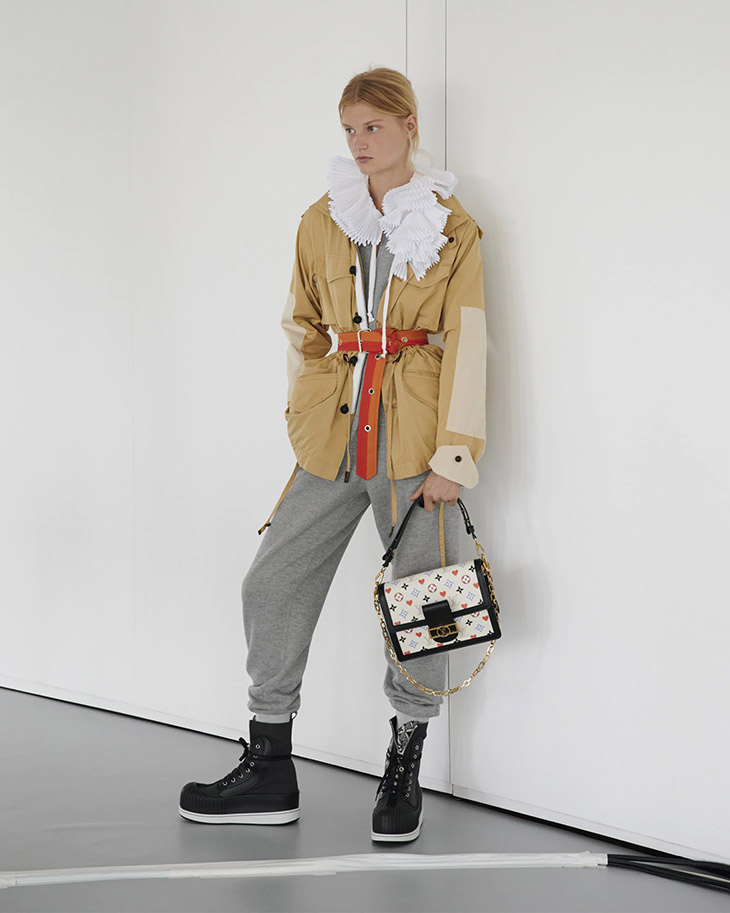 Stars of the video and lookbook are Alyssa Sardine, Ashley Radjarame, Blesnya Minher, Clementine Balcaen, Cyrielle Lalande, Florence Hutchings, Judith Frament, Klara Kristin, Lola Nicon, Loli Bahia, Mao Xiaoxing, Mariam de Vinzelle, Michelle Laff, Mika Schneider, Miriam Sanchez, Oudey Egone, and Skarla Ali. In charge of styling was Marie-Amélie Sauvé, with casting direction from Ashley Brokaw.